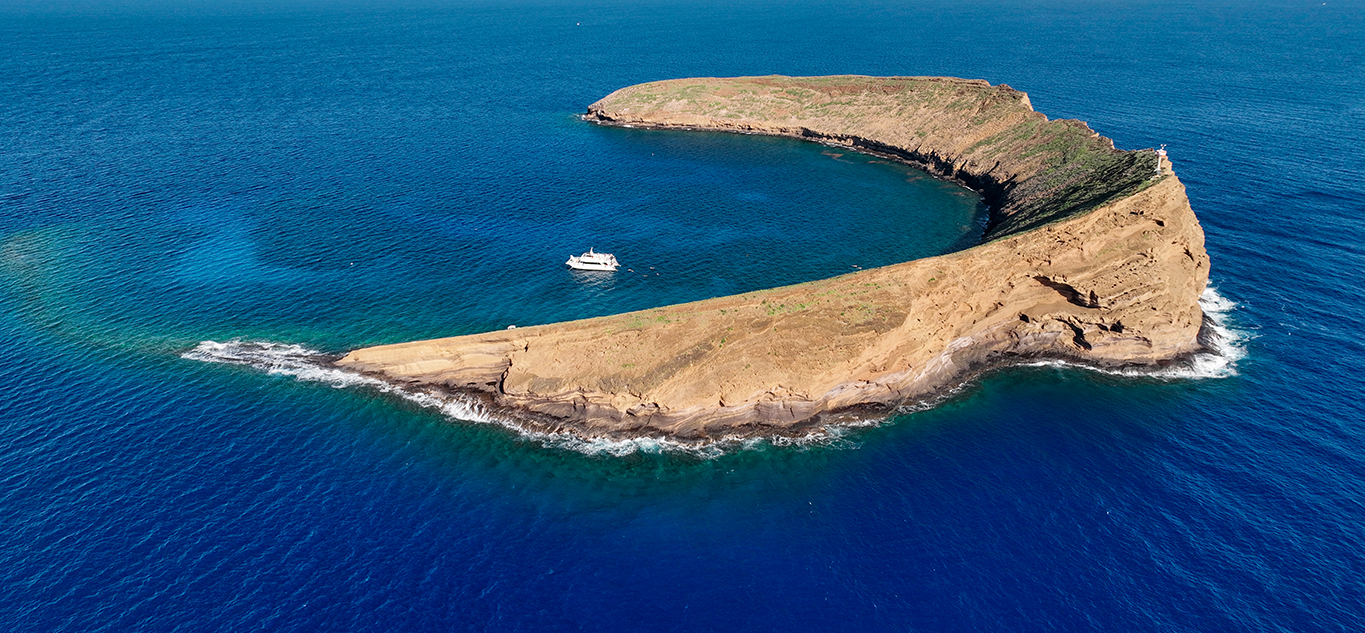 Is Molokini really what remains of a volcano?
Molokini is a volcanic cone that rises about 500 feet from the submarine flank of Haleakala to a summit that is only 162 ft above sea level. In ancient times, Molokini's peak may have been as high as 500 feet above sea level. Years of rain and wind have eroded the rim. Once the north rim "sank" below sea level, the ocean streamed into the crater. Over time, a coral reef formed inside the protective arms of the crater, creating a shelter from the strong winds and waves. As a result, the waters around Molokini are now designated as a Marine Life Conservation District, protecting 260 breeds of fish and 38 coral species.
So, the short answer is yes, Molokini is what remains of a volcano. These days it is an absolute necessity for any visitor to Maui who might be looking for some of the best diving on the planet. You can take a comfortable trip out there on the Pride of Maui, which will also give you the opportunity to go snorkeling or SNUBA diving.
Discover the magic
of Molokini
If you love to swim, snorkel, scuba dive, bird watch, or simply feel the history of somewhere new, this place is awesome. You cannot call your visit to Maui complete without a trip to Molokini. Book your adventure with Pride of Maui and experience the wonder. Mahalo for reading our blog!