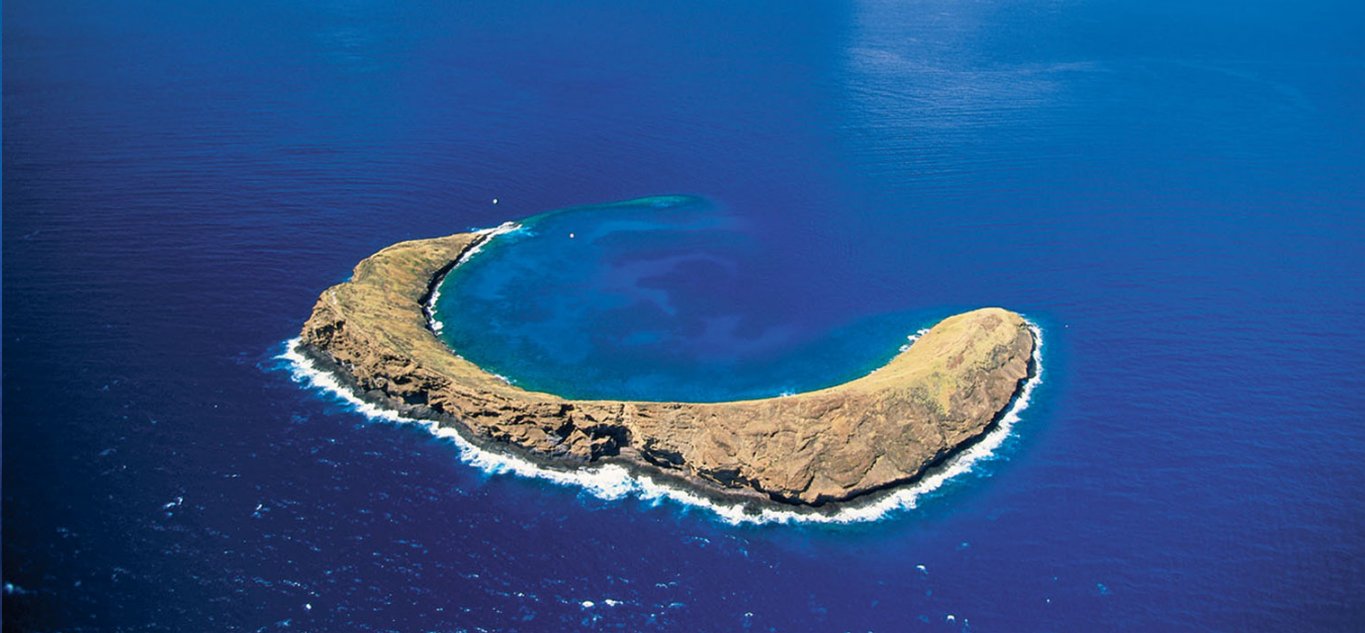 Mai huhū iā Pele!
Don't anger Pele!
The Pride of Maui will give you a smooth, comfortable ride out to incredible Molokini snorkeling. The history of this islet is fascinating.
01
Ancient Hawaiian Legend of Molokini
As Hawaiian legends go, this one is reasonably consistent: The fire goddess, Pele, was in love with a prince (who took the form of a Mo'o, or sacred lizard), but the prince fell in love with another woman. In her fury, Pele took revenge and, depending on which version of the story you hear, rendered either Mo'o or the woman in half in a jealous rage.
View More

about Ancient Hawaiian Legend of Molokini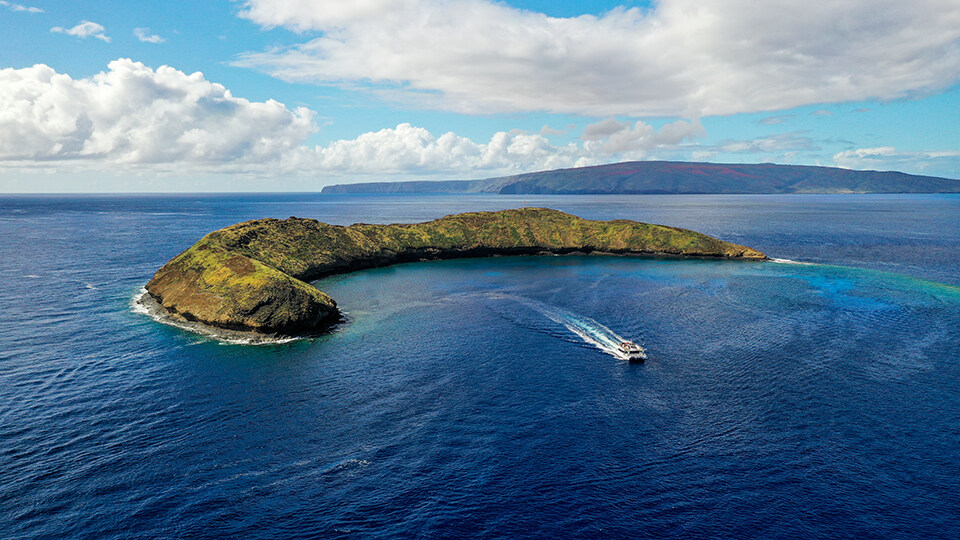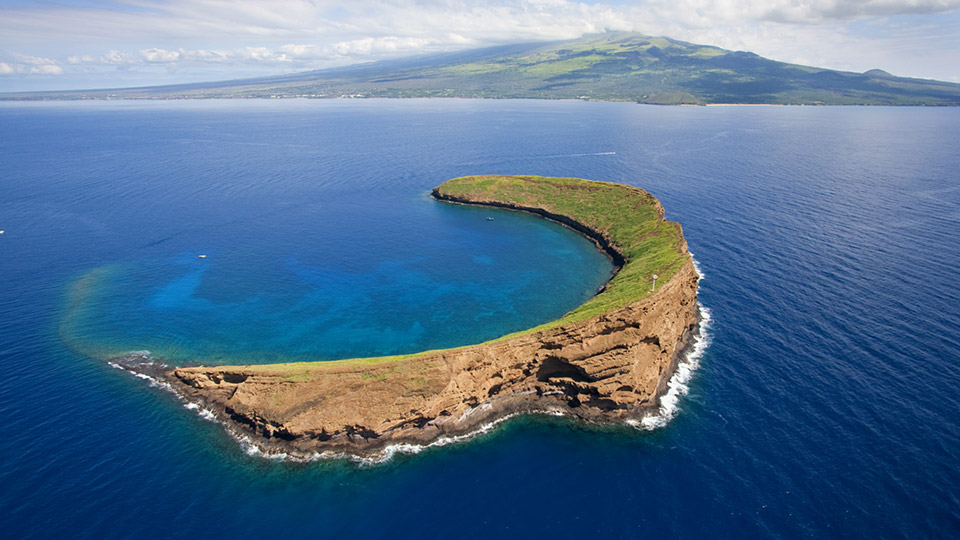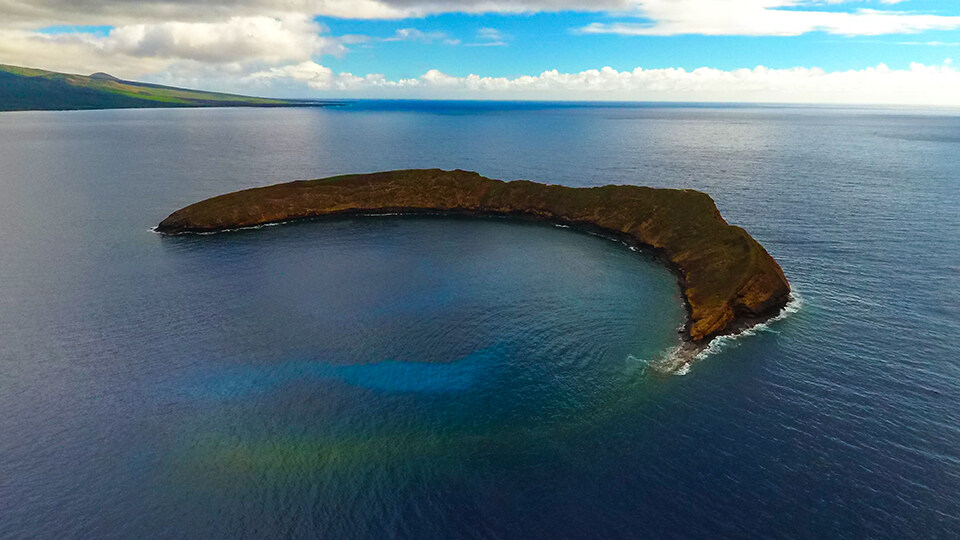 Molokini Island, just off the West coast of Maui, is not really an island but an islet, a very small island with minimal vegetation and no inhabitants. The more scientific but less romantic version of Molokini's creation is that Molokini is most likely the result of a volcanic eruption dating back 230,000 years.
View More

about Molokini Island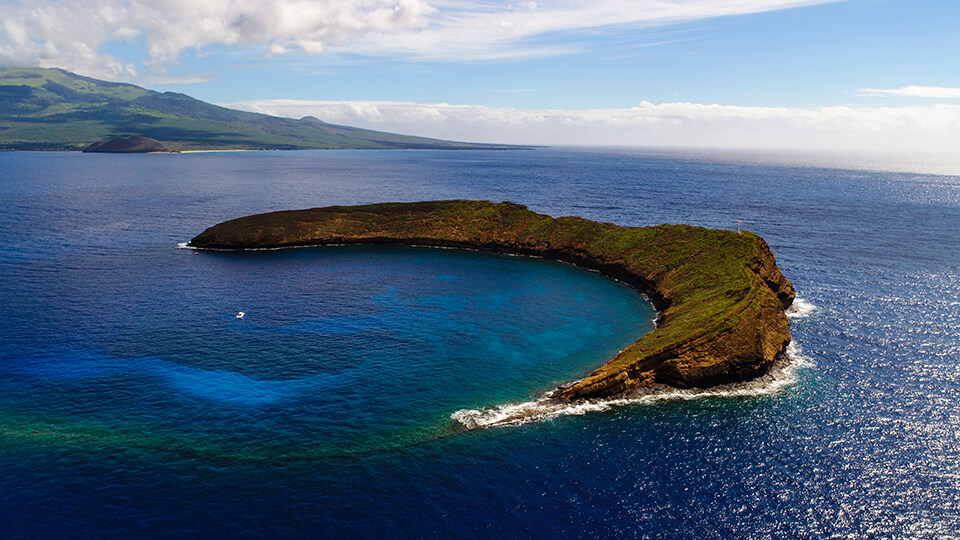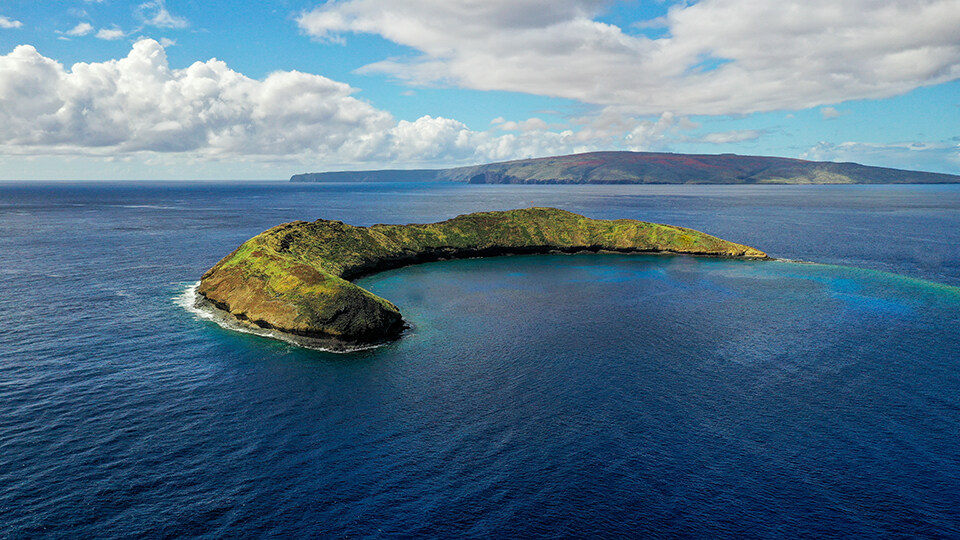 Researchers estimate that the Polynesian voyagers first discovered Hawaii and Molokini around 500 AD. Based on the evidence found there, the ancient Hawaiians were apparently fishing around Molokini for many years. The crescent shape forms sheltering arms favored by coral reefs, and those reefs are home to abundant fish and other marine life.
View More

about Polynesian Voyagers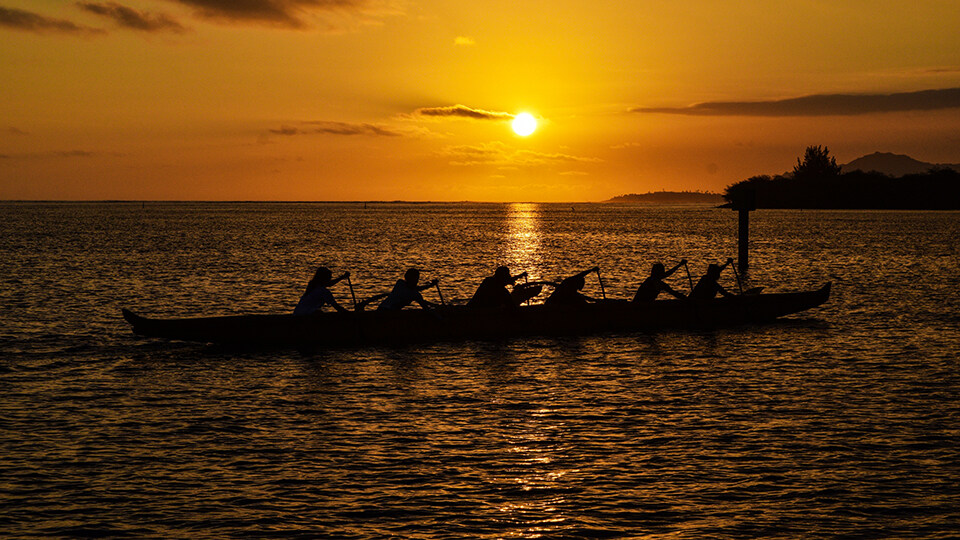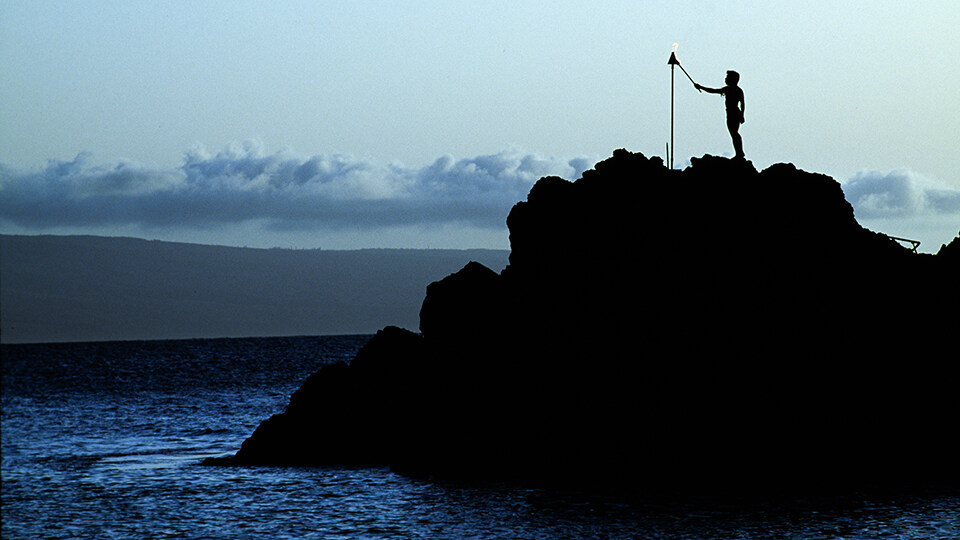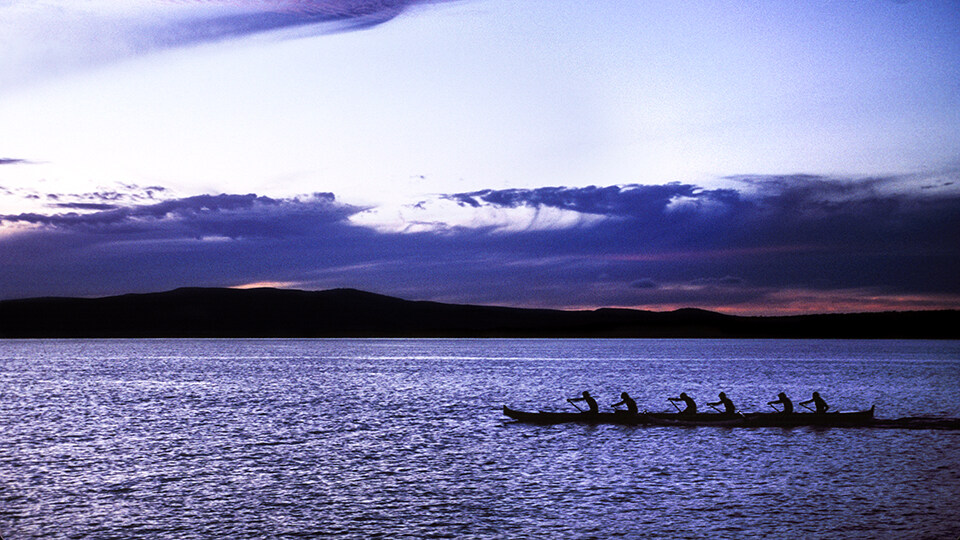 Molokini provided an excellent fishing ground for Hawaiians who trawled its calm morning waters with nets made of 'olona (a shrub in the nettle family), firebrand, and stone sinkers. These ancient Hawaiian relics can be as big as your hand. Hawaiian fishermen also used to chew bits of the kukui nut and spread them over the water's surface to make the water clear and glassy.
View More

about Hawaiian Fishermen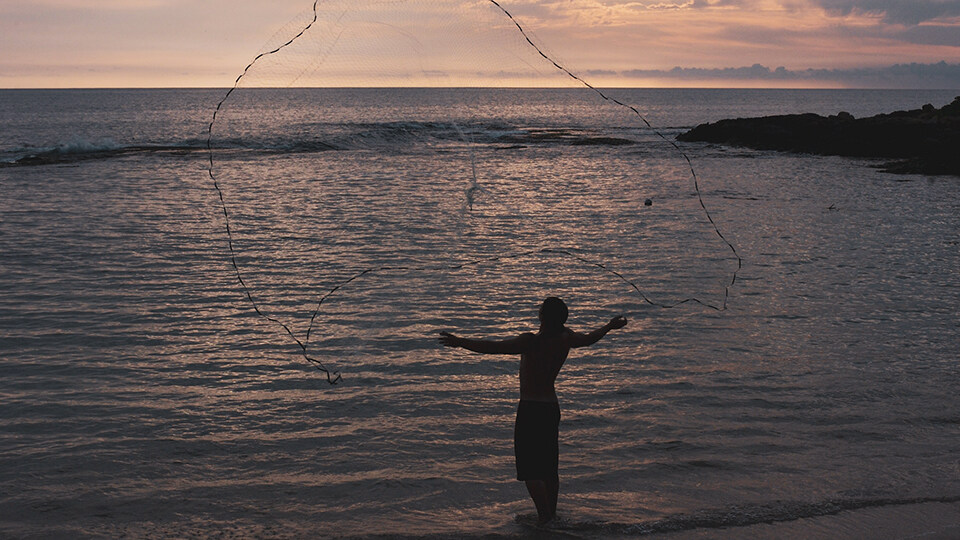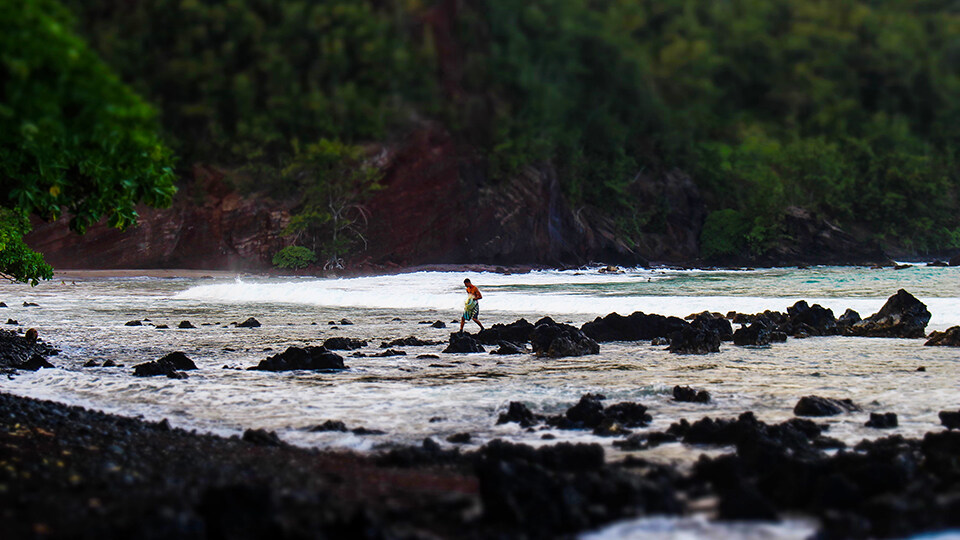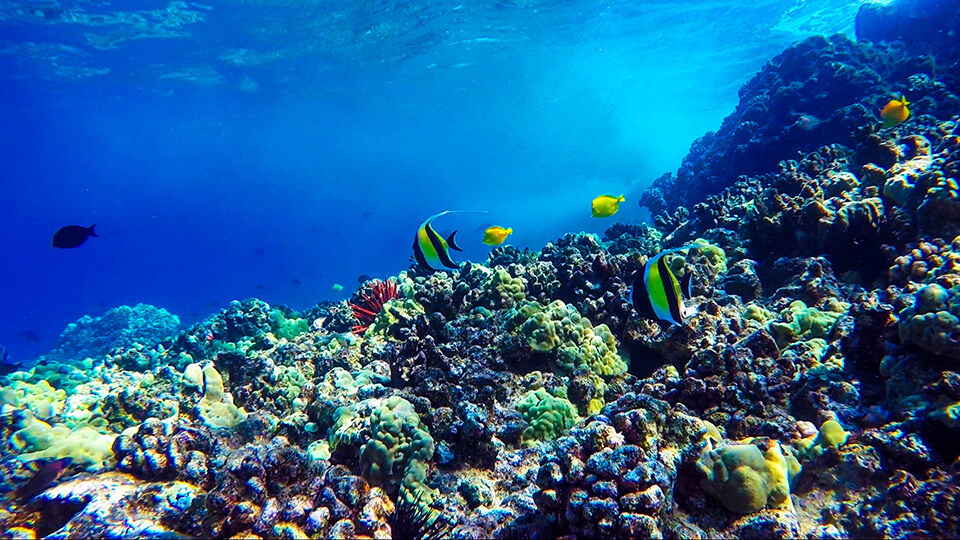 05
Discovering the Volcanic Islet of Molokini
For the rest of the world, the volcanic islet of Molokini was uncharted until French explorer Jean-Francois de Galoup recorded it in 1786. Captain Cook's crew, who left the islands in 1779 after their captain's death, never mentioned Molokini. It`s likely they had too many other stories to tell about their time on the islands.
View More

about Discovering the Volcanic Islet of Molokini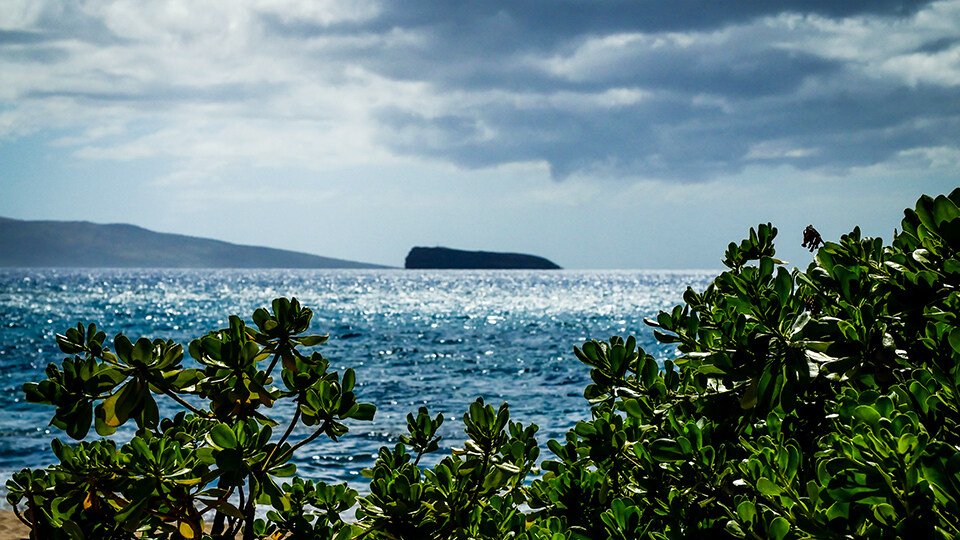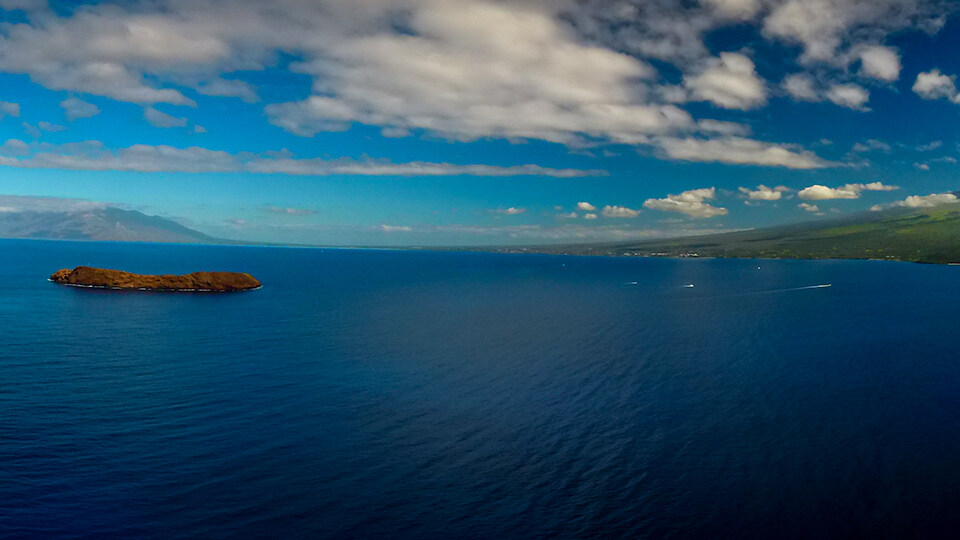 06
Ancient Hawaiian Relics Found at Molokini
You may still find ancient Hawaiian relics from the old fishing days in Molokini waters. If snorkelers or SCUBA divers find large, smooth stones that look like they have been worn soft by waves, these were brought in by Hawaiians for a fishing practice known as palu (chum). It was a bait mixture of ground fish, octopus ink, and plants.
View More

about Ancient Hawaiian Relics Found at Molokini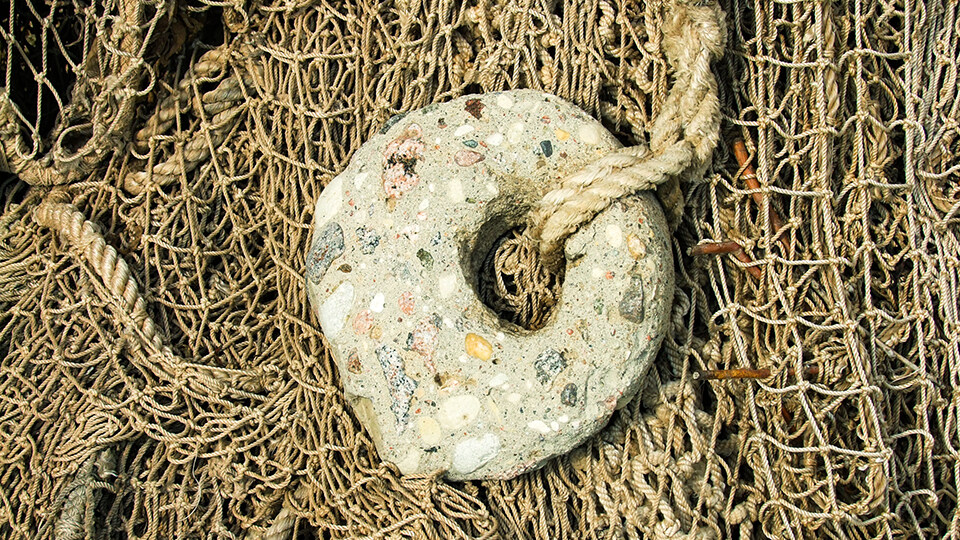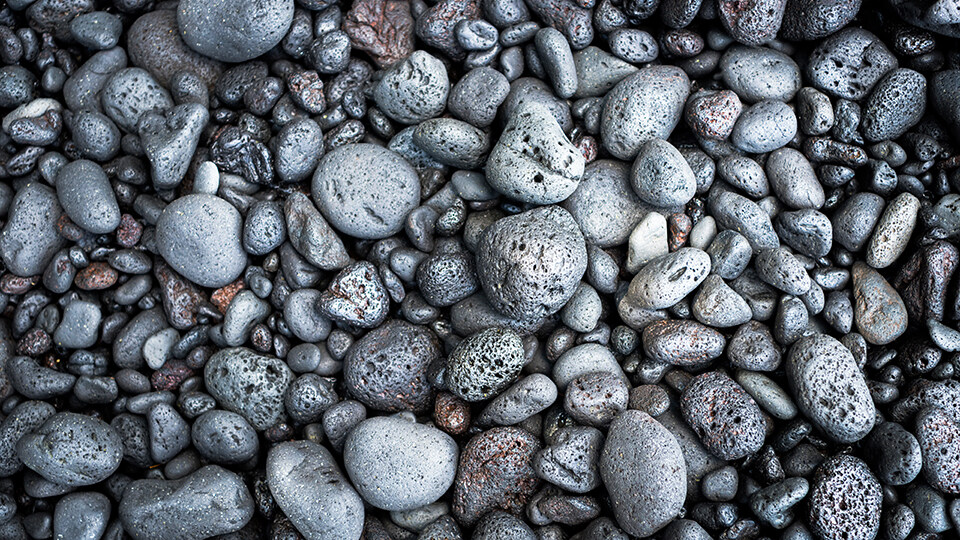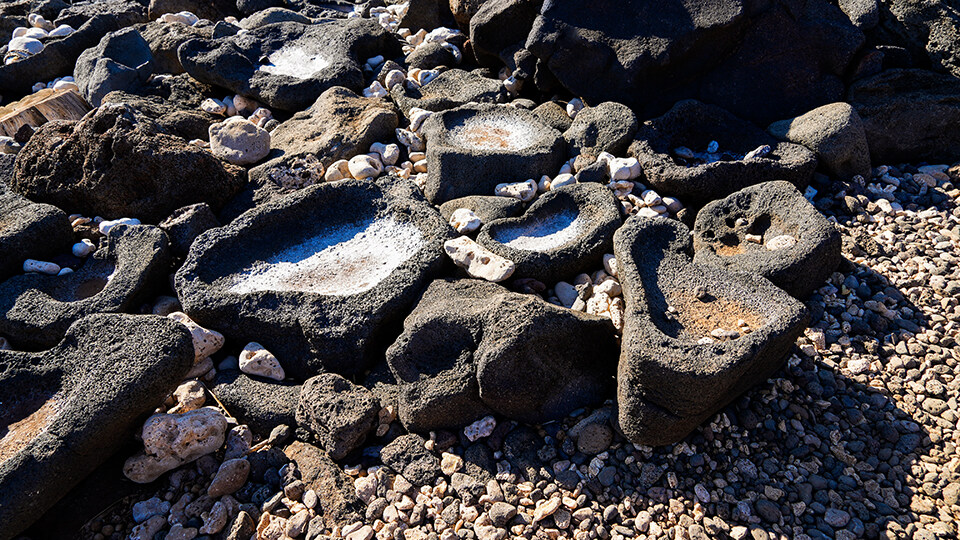 07
Molokini's History & War
Sadly, Molokini's history turned dark during World War II. Following the attack on Pearl Harbor in 1941, martial law declared the islands as "federal property" to be used as bombing practice for the military. The military selected the island for target practice because its narrow shape made it comparable to submarines and battleships. The bombing profoundly damaged the islet, the reefs, and the life they contained.
View More

about Molokini's History & War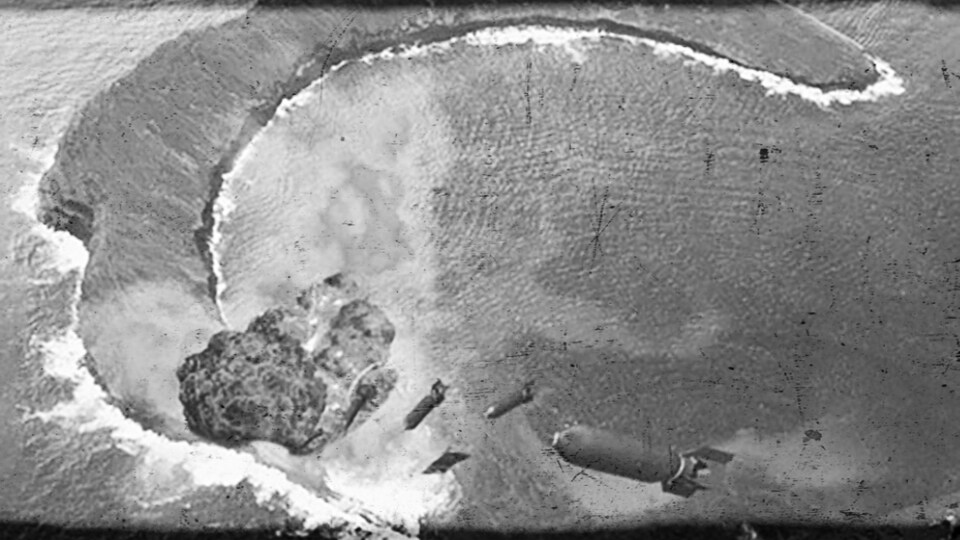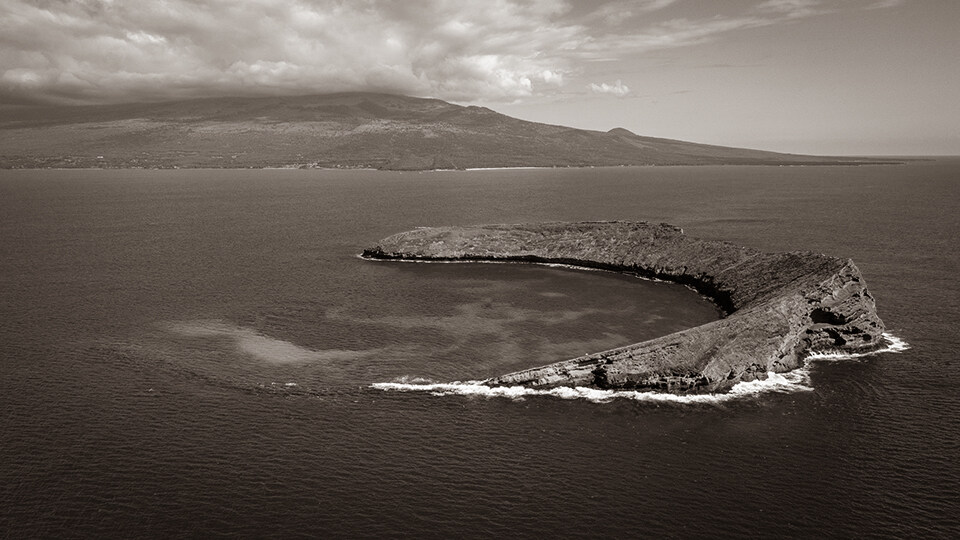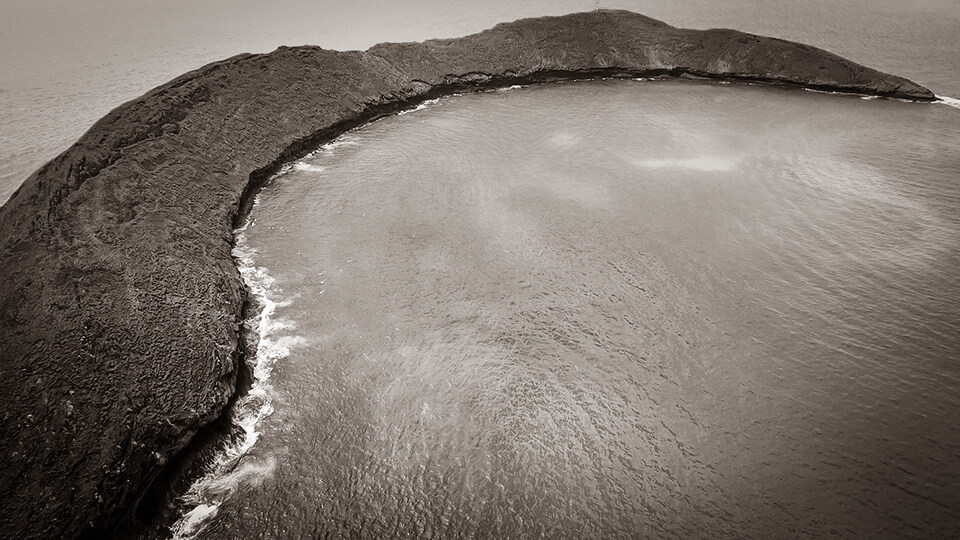 08
Molokini Crater as a Marine Life Conservation District
The reef is now monitored by the Hawaii Institute of Marine Biology, the University of Hawaii Marine Options Program, and the Division of Aquatic Resources. With the establishment of the Conservation District, a new era for Molokini Crater began. Local divers got involved to remove the remaining ordinance, risking their lives to save the existing reefs.
View More

about Molokini Crater as a Marine Life Conservation District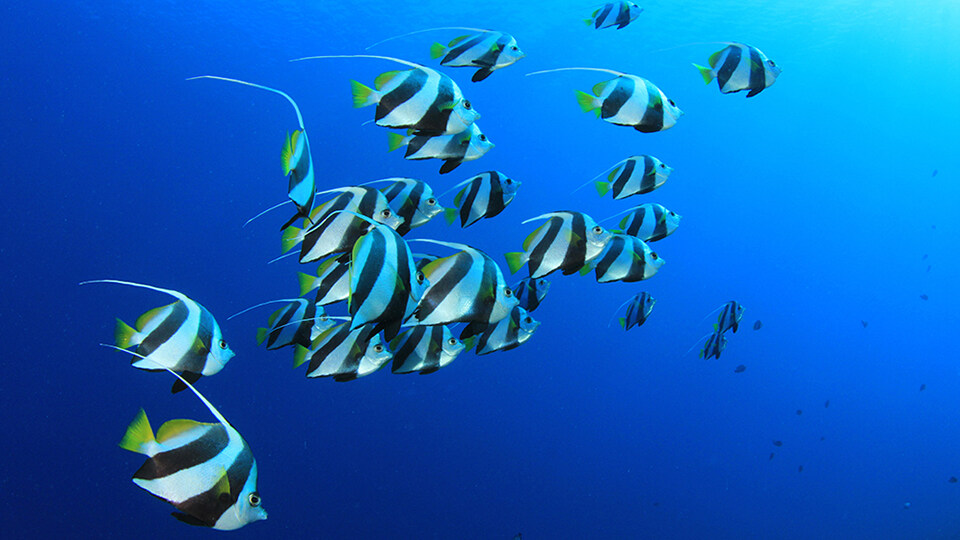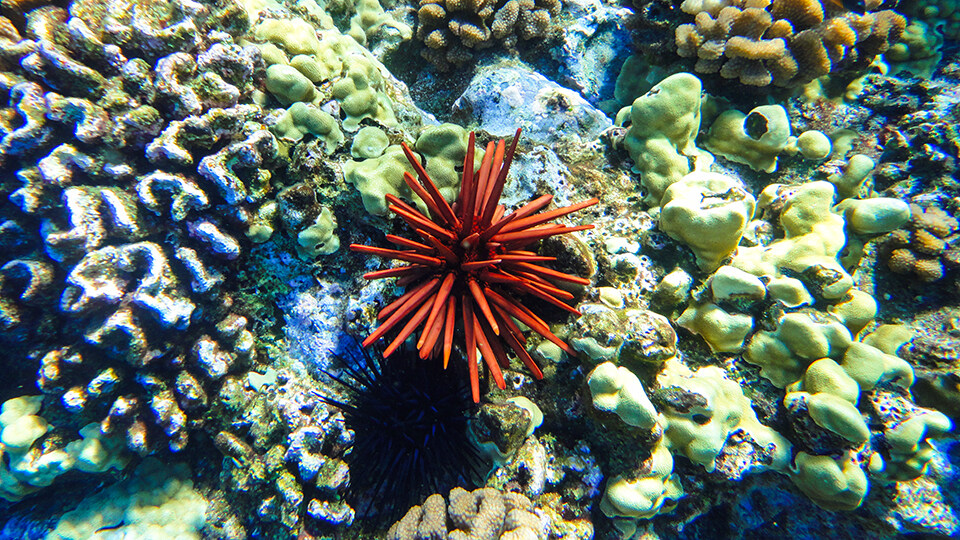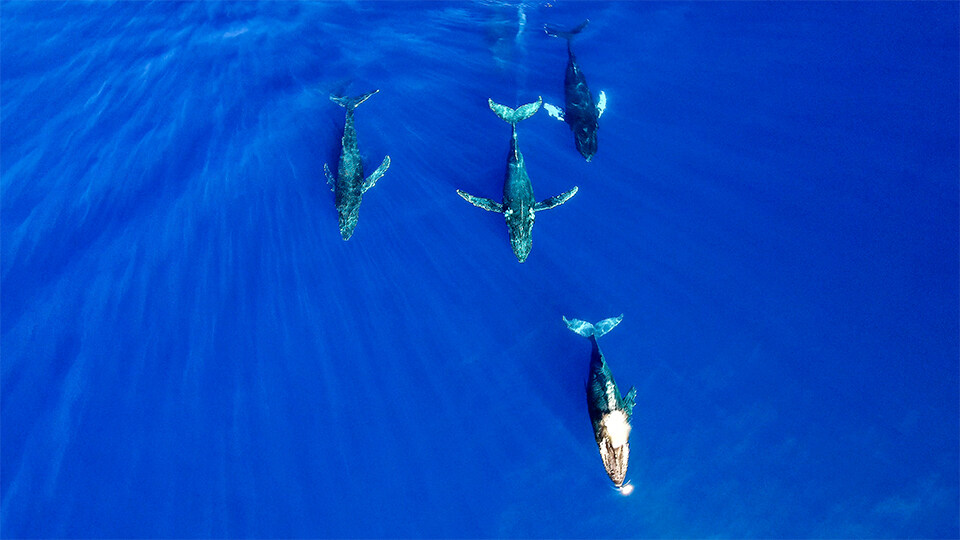 09
Incredible Snorkeling and SNUBA diving at Molokini Crater
Molokini has become a world-renowned snorkel and SNUBA diving spot because of its excellent visibility–up to 80 feet. It has an area of 23 acres and is almost a half-mile wide. The water depths range from only a foot near the shore to 20-50 feet in most dive spots to over 300 feet at its deepest points. There are many options for exploring the crater, depending on what you want to see. For shallow-water snorkeling, the protection of the crescent-shaped crater makes for a very comfortable and serene swim.
View More

about Incredible Snorkeling and SNUBA diving at Molokini Crater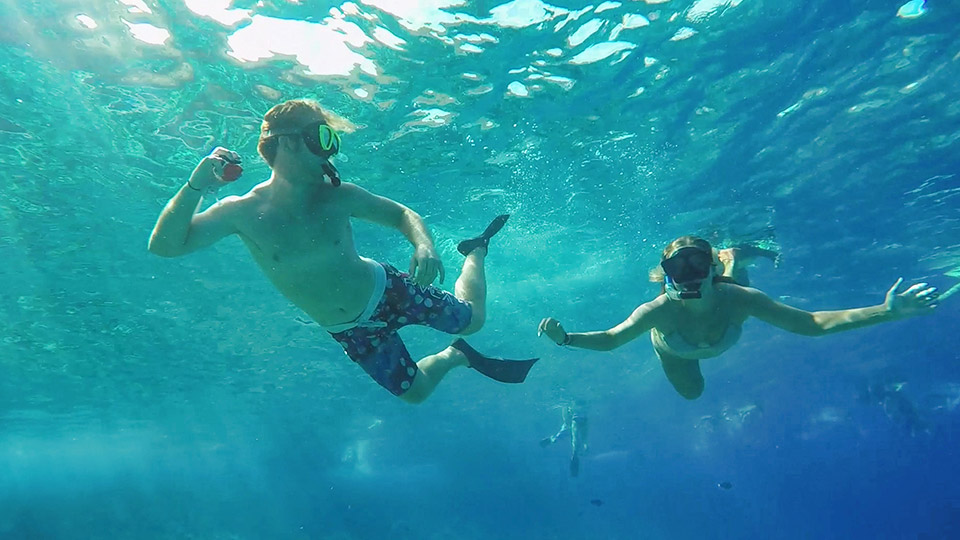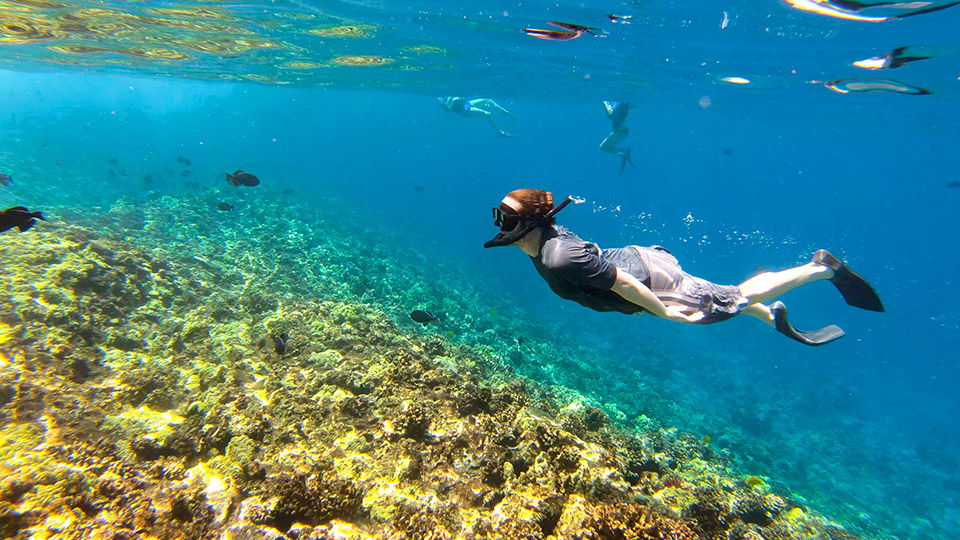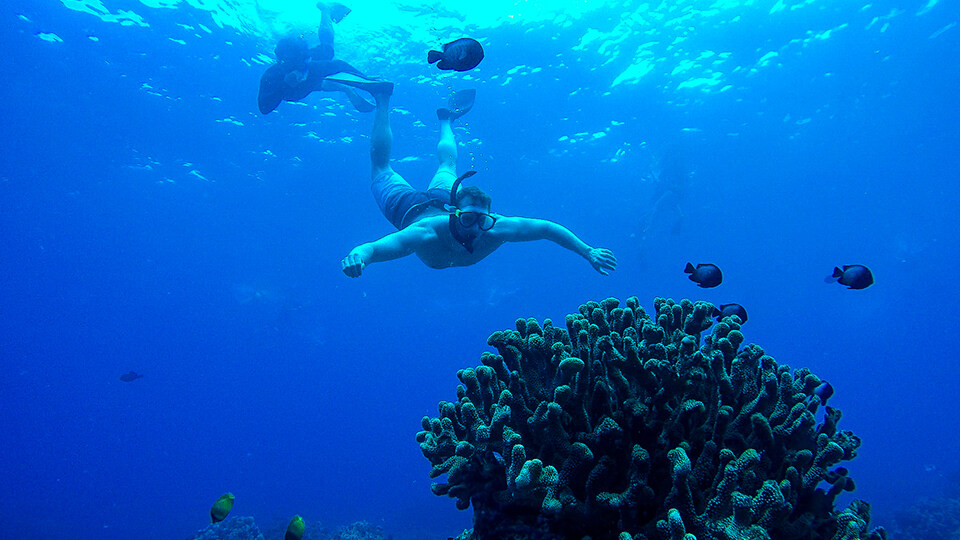 A unique snorkeling destination
If you love to swim, snorkel, scuba dive, bird watch, or simply feel the history of somewhere new, this place is incredible. You cannot call your visit to Maui complete without a Molokini snorkeling experience.
History of Molokini FAQ
Is it safe to snorkel at Molokini Crater?
Yes, Molokini Crater is very safe when visiting with an experienced captain and crew. When choosing a Maui Snorkel Tour to Molokini Crater, choose a boat company that provides an expert crew, state-of-the-art snorkel, and safety gear. Aboard our world-class catamaran, our guests traverse to Molokini in style, and with stability and comfort always being a priority.
What do I need for Molokini snorkel tour?
Wear your swimsuit, bring a towel, reef-safe sunscreen and change of clothes in case you want to change after you snorkel.
What is the best time of day to snorkel Molokini Crater?
The early morning is the best time to snorkel Molokini. The trade winds pick up in the afternoon and make it a little more difficult to access the crater.
How long are the Molokini snorkel tours?
From our boat slip at Maalaea Harbor, it takes an average of one hour to reach Molokini Crater. Pending wind conditions, the journey can be quicker. Our #1 Rated Molokini Snorkel Tours are 5 hours in total. They allow guests time to experience Molokini best aboard a world-class catamaran.
Is snorkeling safe for kids and seniors?
Absolutely, including infants. Strollers are great for infants and toddlers. We have safety rails throughout the vessel, and entry into and out of the water is safe and easy with submerged stairs. We also boast a super water slide on the bow.
How long is the boat ride to Molokini?
Molokini is about an hour from the harbor. Its isolation is one of the reasons why the water is so clear. It's a very scenic cruise to Molokini and once there you will be glad you came.
Are there sharks at Molokini Crater?
The short answer is yes. One of the more common species of shark at Molokini Crater is the white-tipped reef shark. This shark gets its name from the white tip on its dorsal fin, and they average 4.5 ft in length. The white tip shark is docile during the day and can be found cruising along the bottom of the reef.