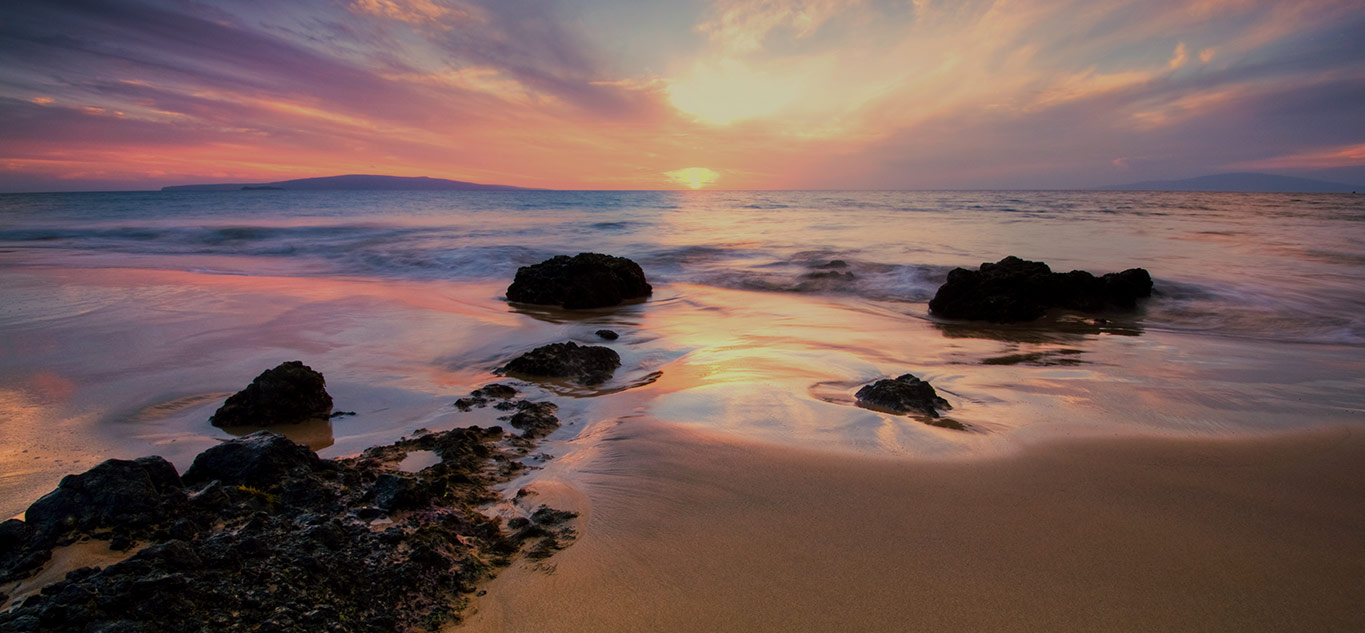 Visit Maui's
Best Beaches
Have you ever daydreamed for hours while staring at a beach in Hawaii on a calendar hanging in your cubicle at work? Or, how about those perfect fantasies where you can close your eyes and imagine the feeling of the glorious Hawaiian sunshine radiating against your skin? The best beaches to visit on Maui depend on what kind of vacation you're planning. Whether it's a honeymoon, a family vacation to Hawaii, or a surf trip to the North Shore of Maui, we can help direct you.
Eliminate the mystery of figuring out where the best beaches on Maui are. Relax, and feel confident trusting in our experienced perspective. Plan a beautiful holiday full of all the best things to do on Maui! Go snorkeling with Pride of Maui at Turtle Town with your family, or take surf lessons on Maui with your friends. Plan a delicious Hawaiian-style beach BBQ for a family celebration, go beach hopping, or just lay out in the sun and work on perfecting your well-deserved Hawaiian tan. Enjoy Pride of Maui's Top 15 Beaches on Maui article, and get ready for some fun in the sun!
Don't forget to
share this article
with your friends!
Many thanks for taking the time to read Pride of Maui's Top 15 Beaches on Maui! We know that you will have the most fantastic time while visiting all of Maui's gorgeous beaches.