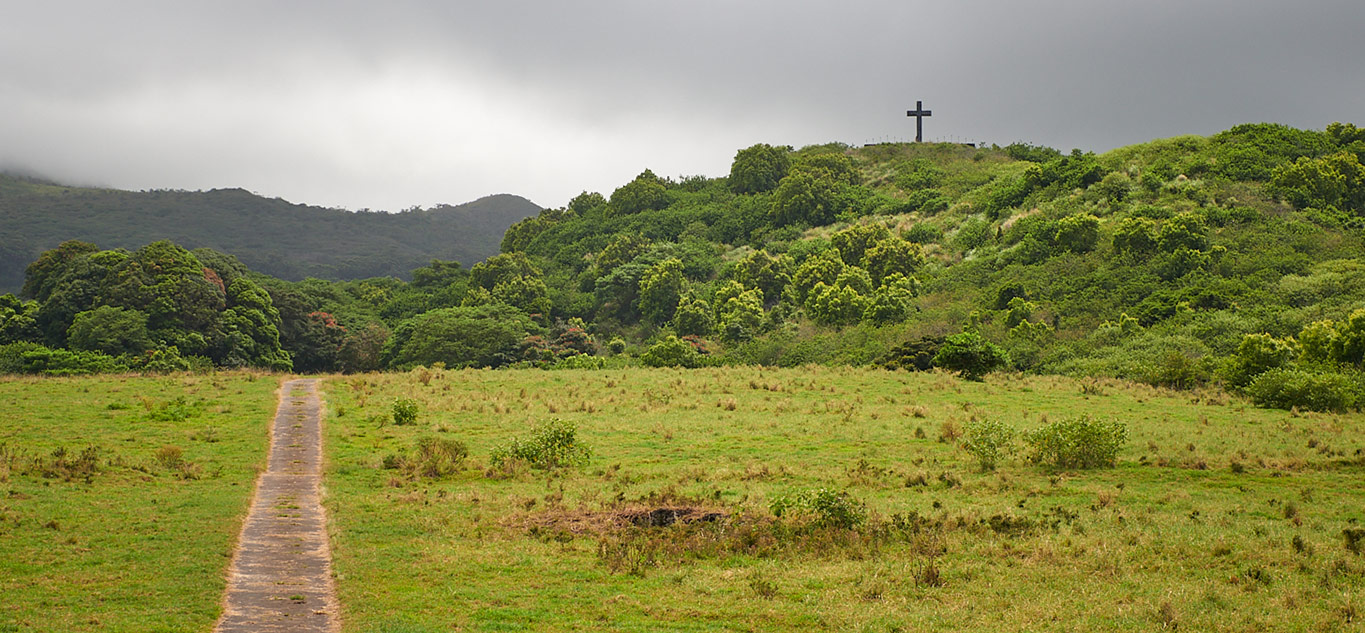 Best places to go in Hana
You will be cruising through one of the most fertile environments in all of Hawaii, one that is superabundant with Hawaiian flora and fauna. There are many ancient Hawaiian historical sites, waterfalls, valleys, breathtakingly gorgeous coastal views, farms, excellent beaches and natural wonders to see. One trip on the Road to Hana is definitely not enough.
If you're going towards Hana, there must be a reason. We urge you to make the most of it! Don't stop everywhere unless you have time, and make a plan to visit a few key places, but still leave some room for exploring. When in East Maui, don't rush! Heed the locals on the road, enjoy your time, take in the sites, breathe in the air, and allow yourself to slow down. Read our list of in-the-know places to visit in Hana, and spend your time being happy. Try to just think about what life is really about, and enjoy your time. Maui No Ka Oi!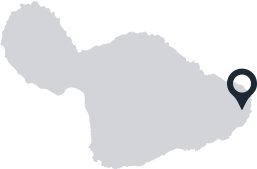 01
Wai'anapanapa State Park
Hana's Wai'anapanapa State Park and Maui's only famous black sand beach spread across 122 acres of East Maui coastline. This Hana State Park allows Maui visitors to explore dramatic coastlines, a blowhole, sea-sculpted lava formations, two walking trails, a birthing pool, a hidden swimming hole, ancient Hawaiian burial sites, and five sheltered sea caves.
View More

about Wai'anapanapa State Park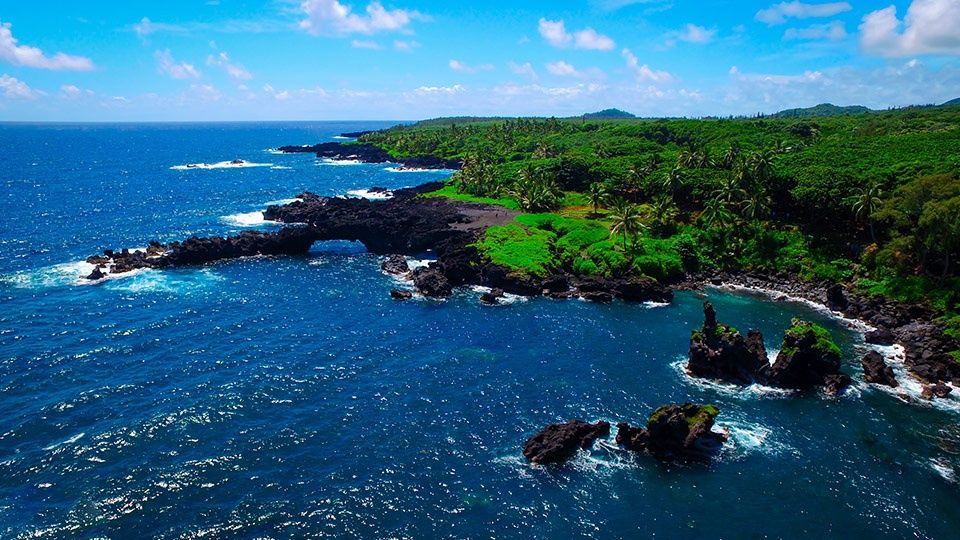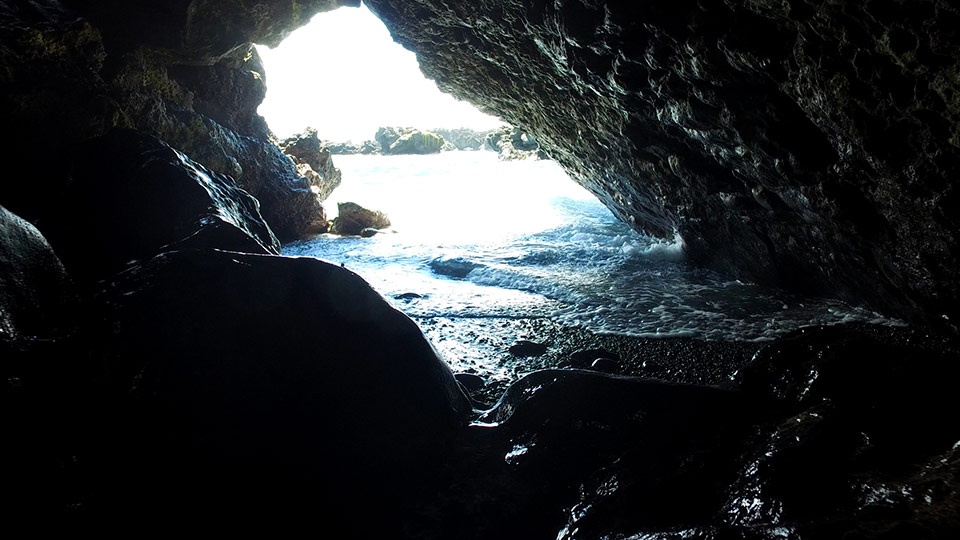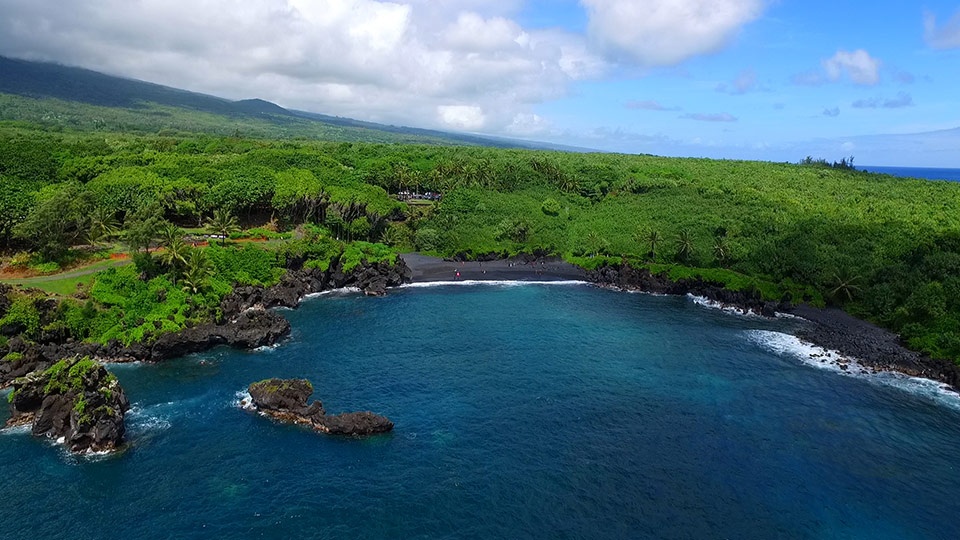 02
Hana Cultural Center & Museum
Located in the heart of Hana Town, all guests should visit Hana's Cultural Center and Museum when exploring East Maui. Here, you can check out a collection of educational displays and Hawaiian artifacts and learn more about the unique culture and history of Hana, Maui.
View More

about Hana Cultural Center & Museum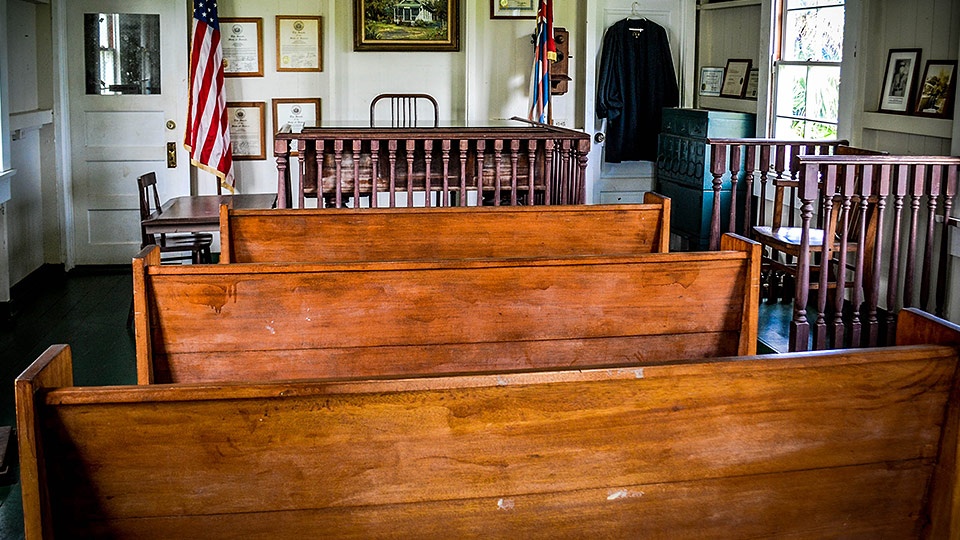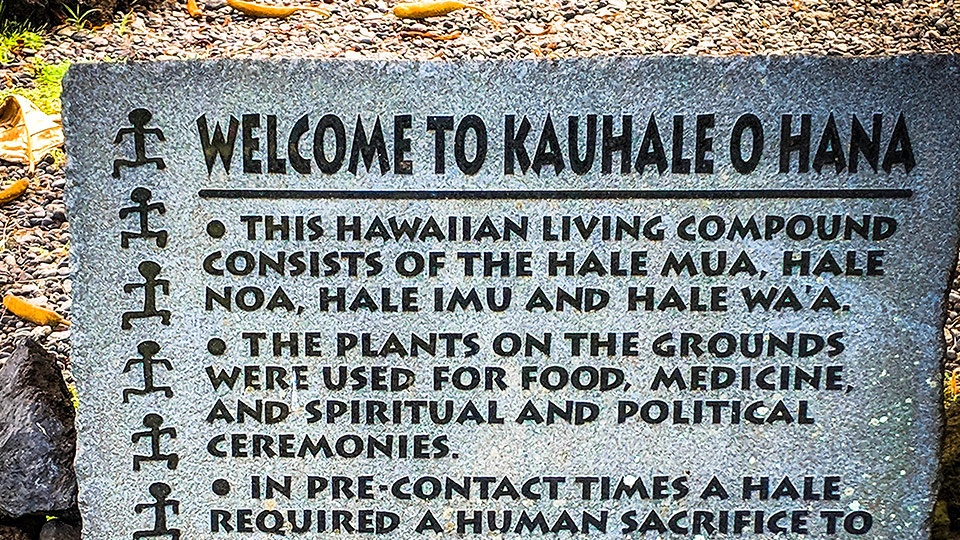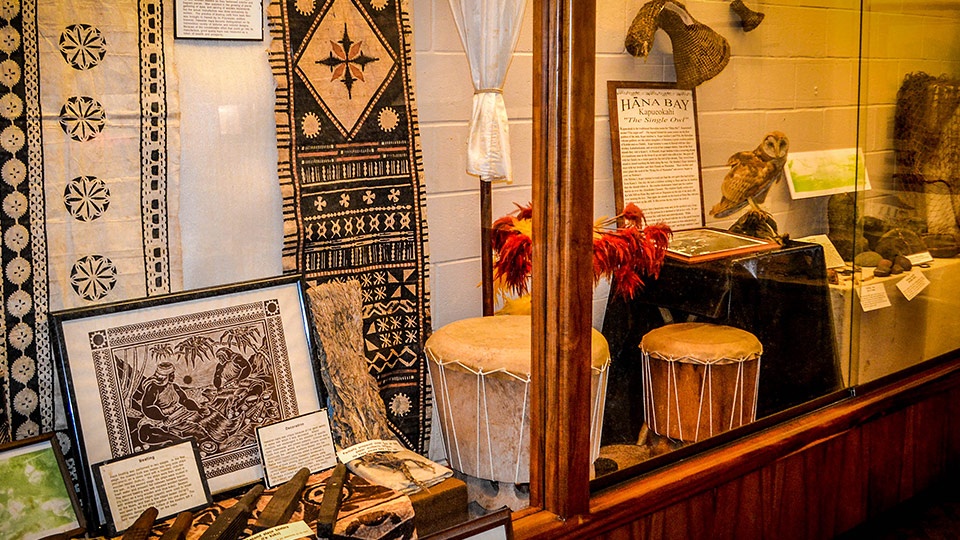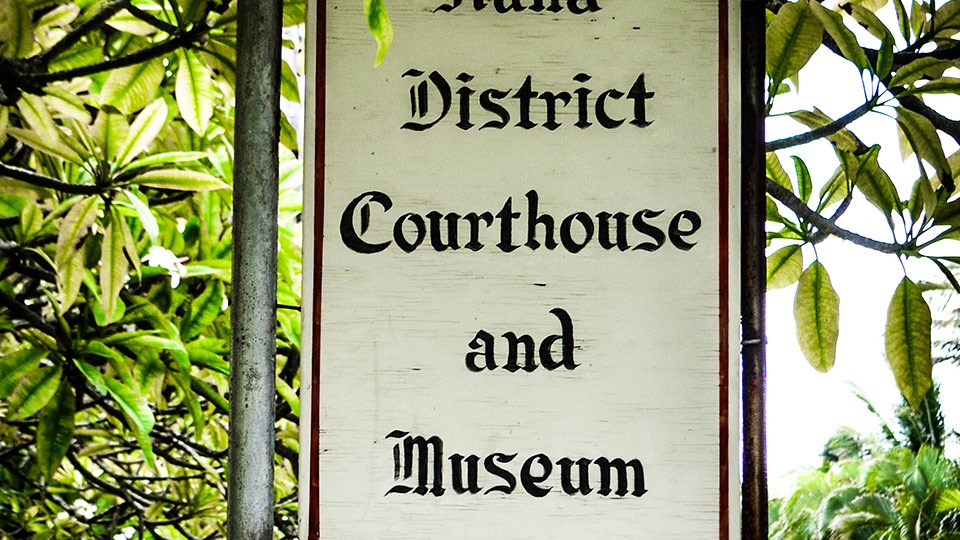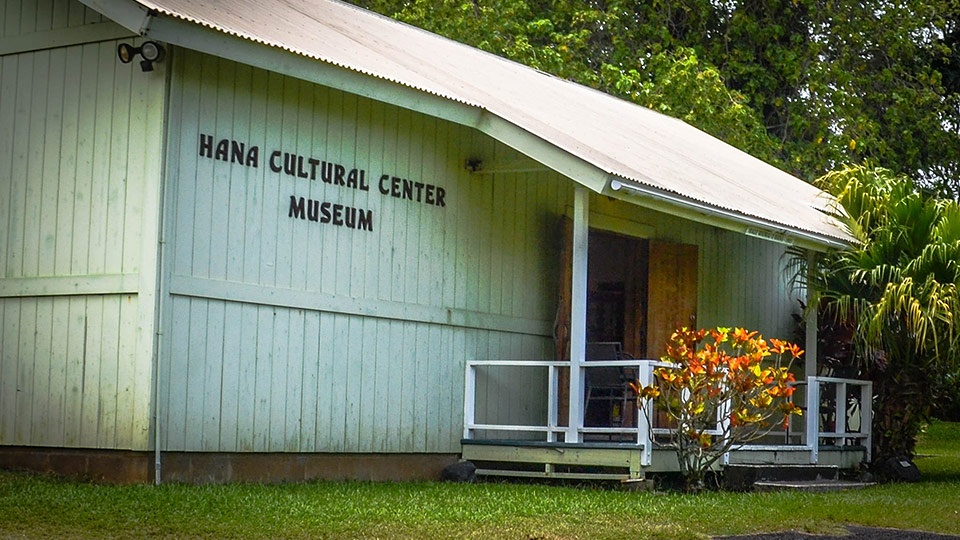 Also known as Uakea, Hana Bay is one of the best places to go snorkeling on Maui. This large, black sand beach is well protected and a great place for beginner snorkelers and those who wish to stay in shallow waters. The sand is black due to eroding lava that washes into the bay from a nearby freshwater stream.
View More

about Snorkel at Hana Bay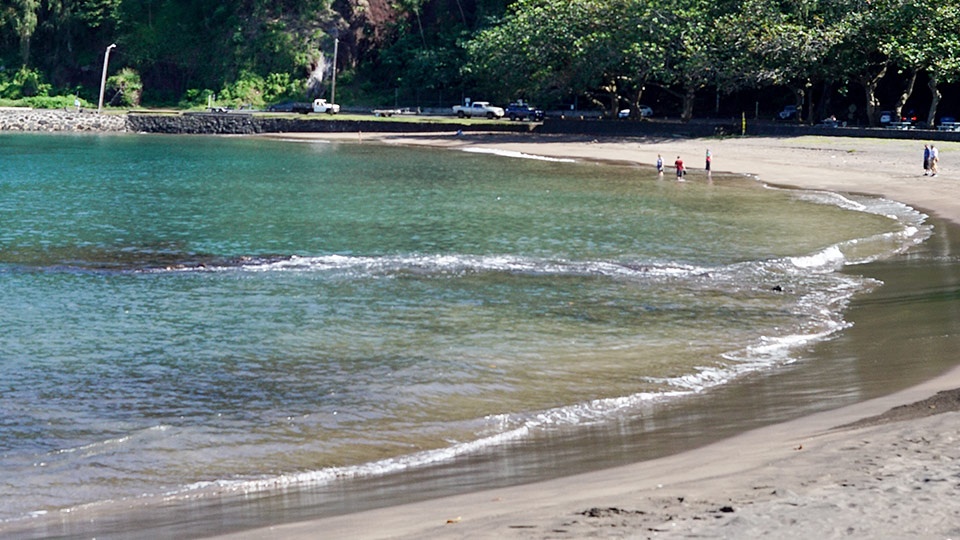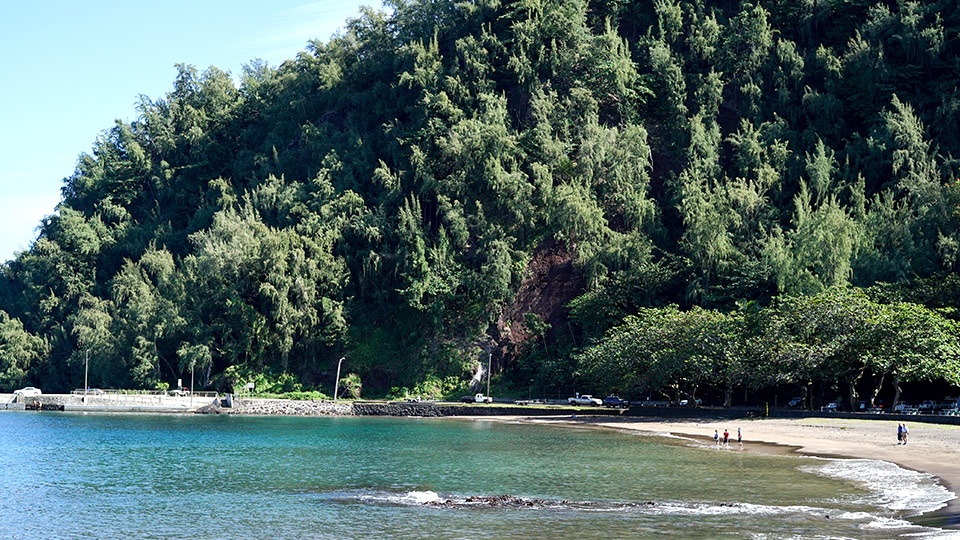 One of the most amazing things about Maui is all the amazingly talented people that live here! When on Maui, guests and visitors have a host of chances to search for and explore local art. The Island of Maui is naturally gorgeous and serene; the environment encourages artistry and offers daily doses of introspection and creativity. When in Hana, definitely visit art galleries, local art stands, and craft fairs.
View More

about Visit Art Galleries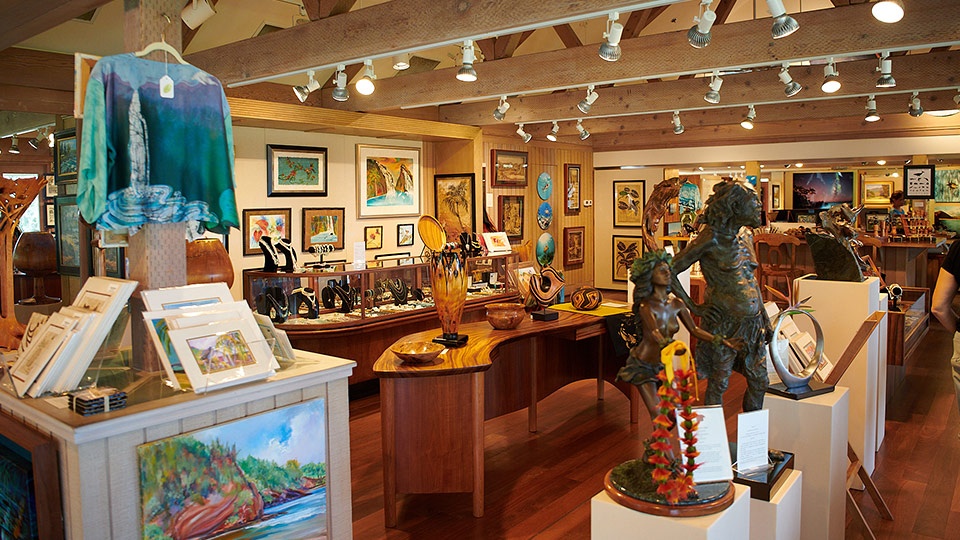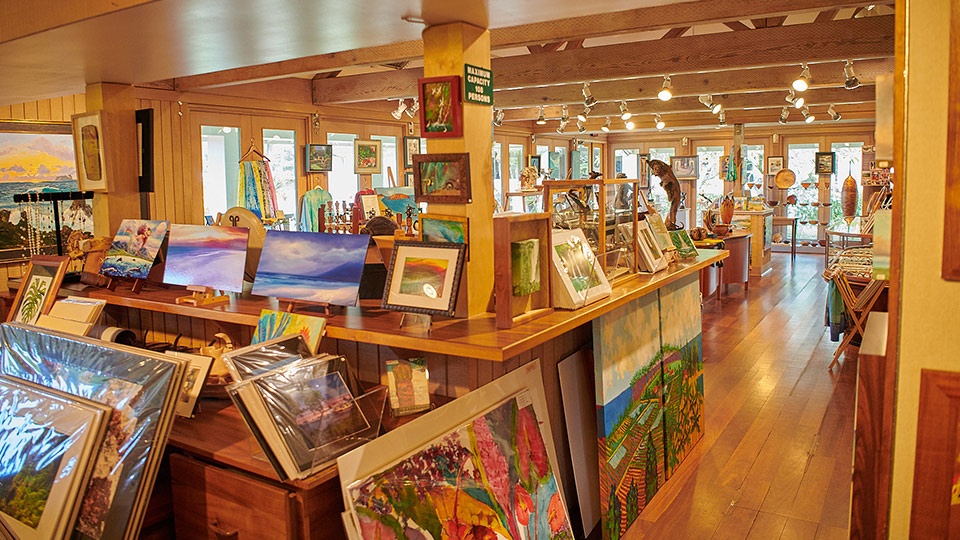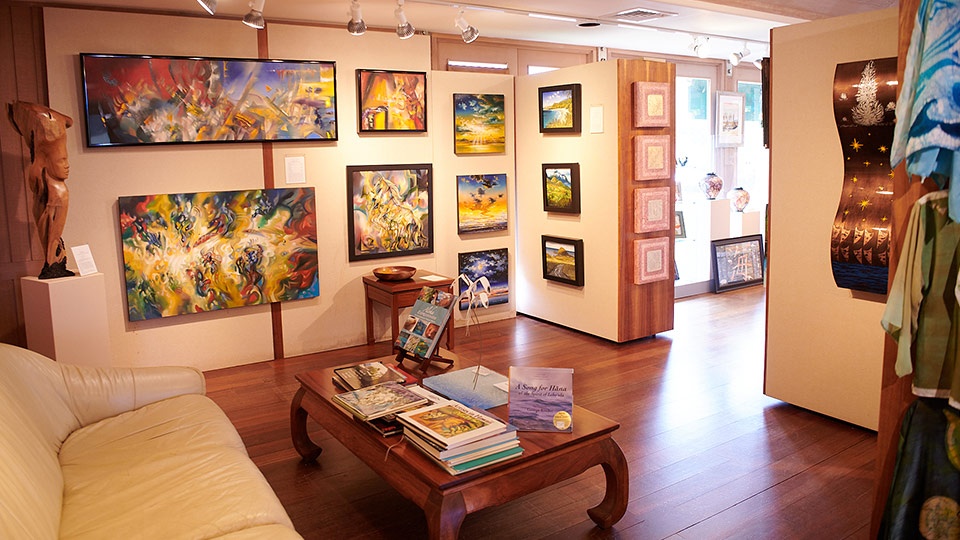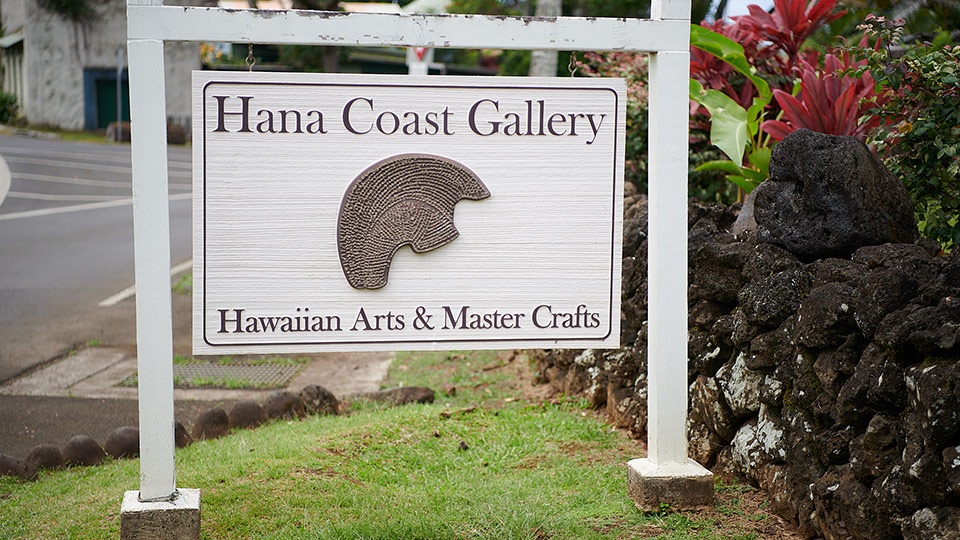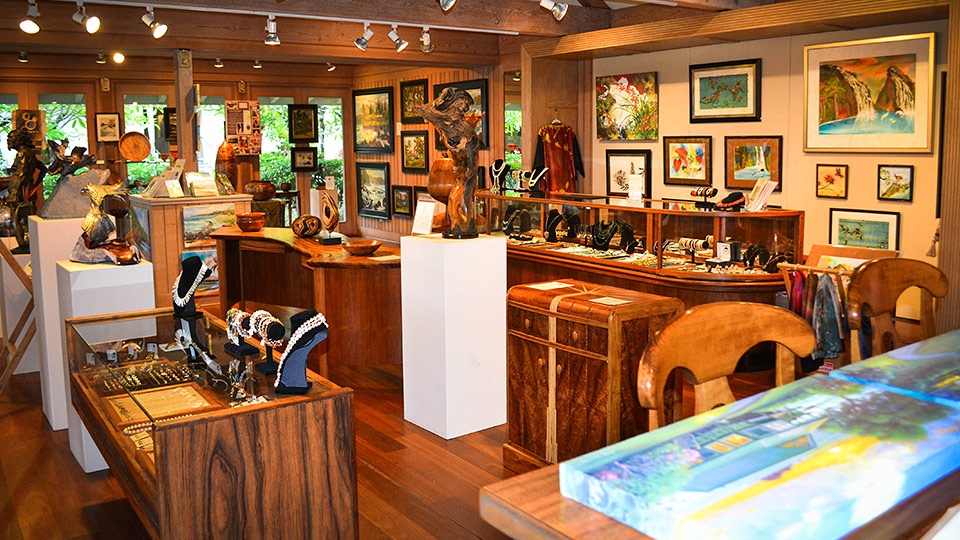 Maui no ka oi (the best!) not only provides one of the best islands to explore in the world, but also some of the very best locally grown, organic produce! When in Hana, definitely stop at all farm stands that you see. You may find small stands with donation boxes fronting residential properties (great place to get some avocado and lilikoi), or you can plan to check out weekly farmers' markets.
View More

about Farmers Markets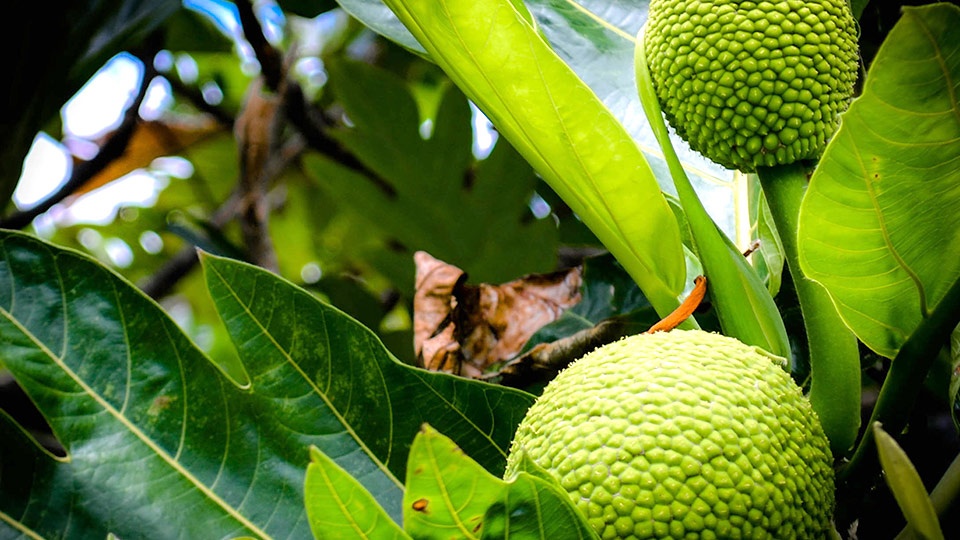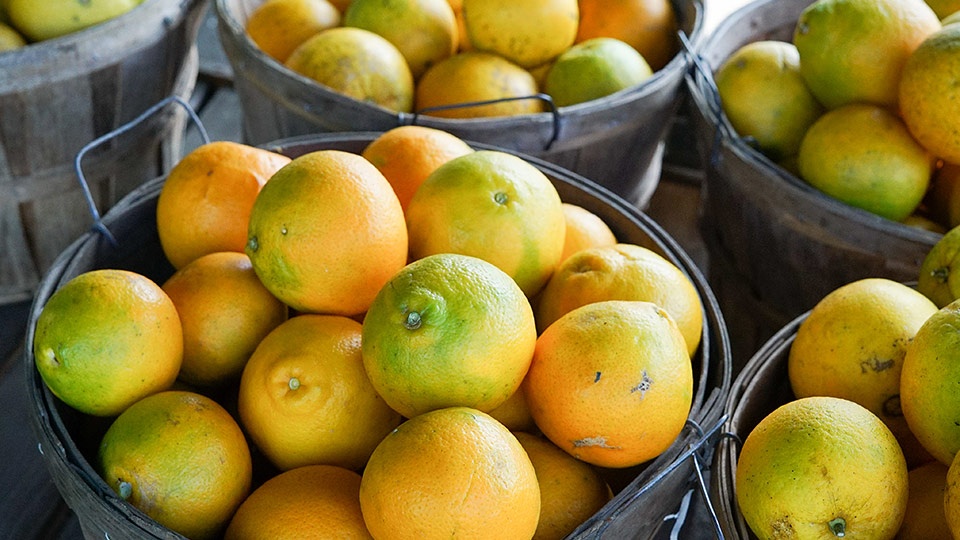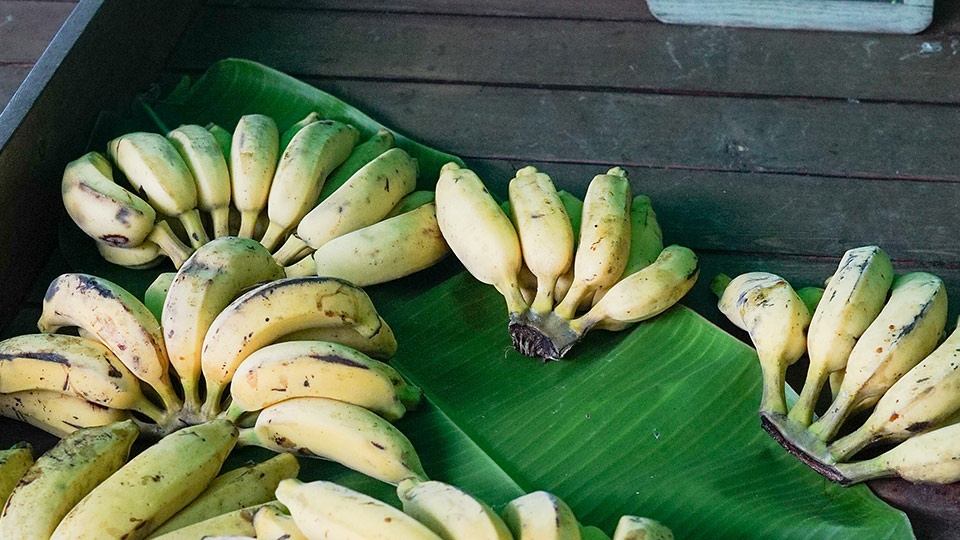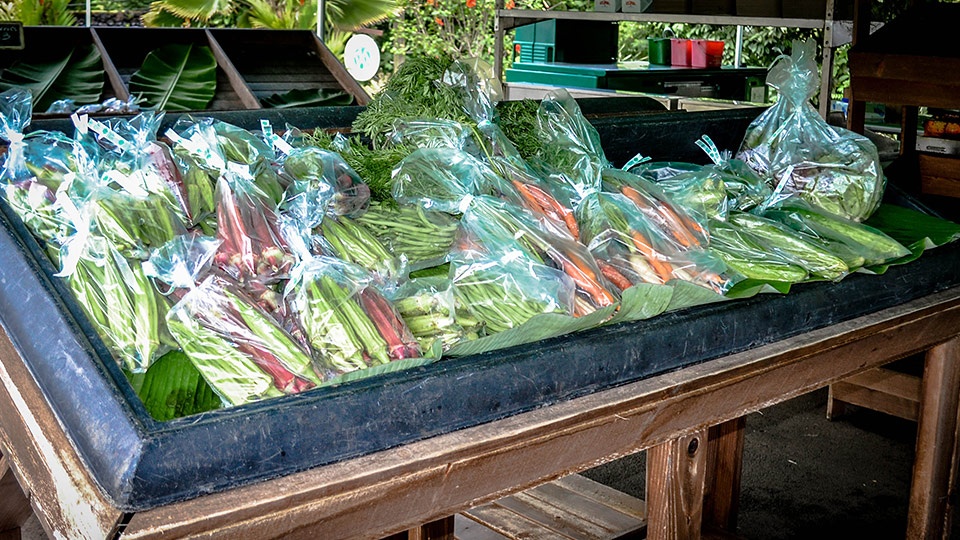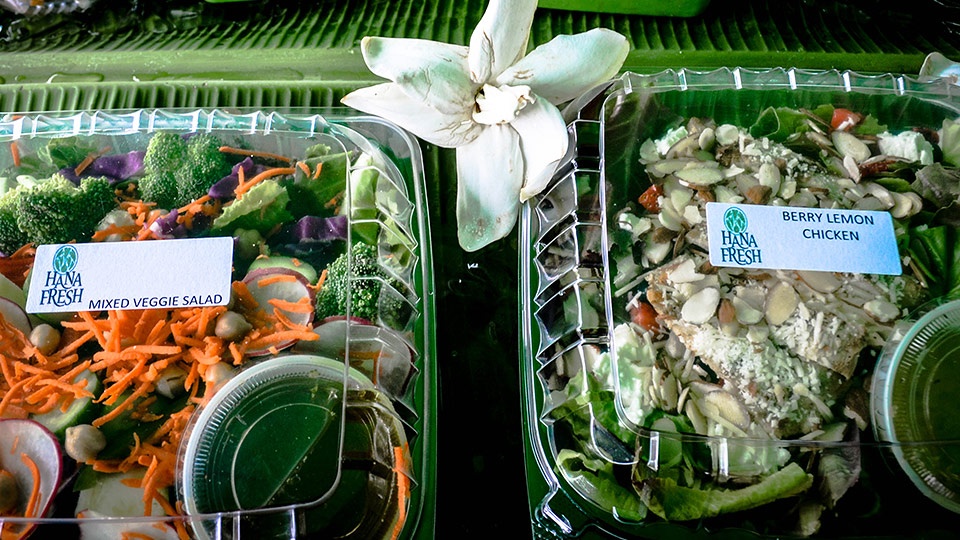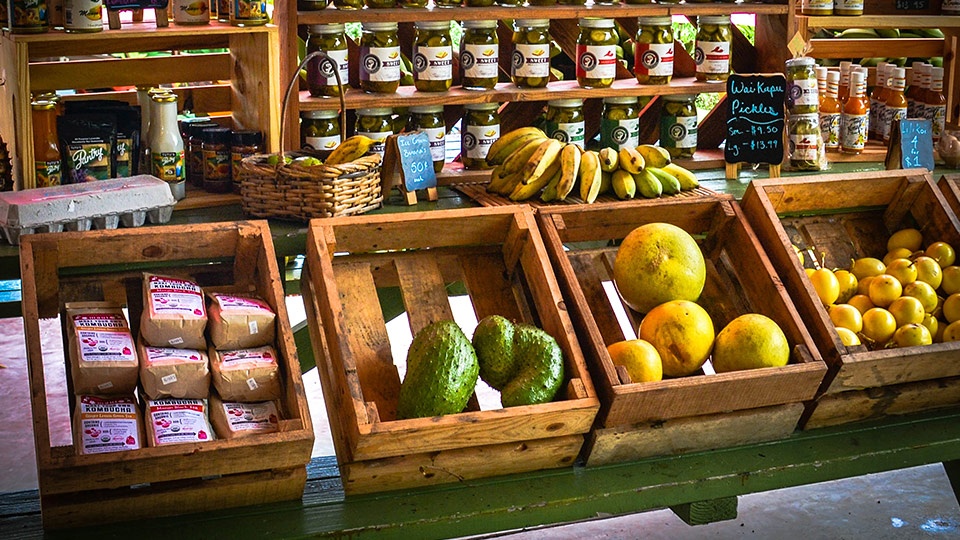 Visible from the parking lot at the Hana Ranch, Fagan's Cross is an excellent place for a short, medium-level Hana hiking adventure. Perched at the top of Pu'u o Kahaula, guests will catch sight of one of the best East Maui coastal views from this unique vantage point.
View More

about Hike To Fagan's Cross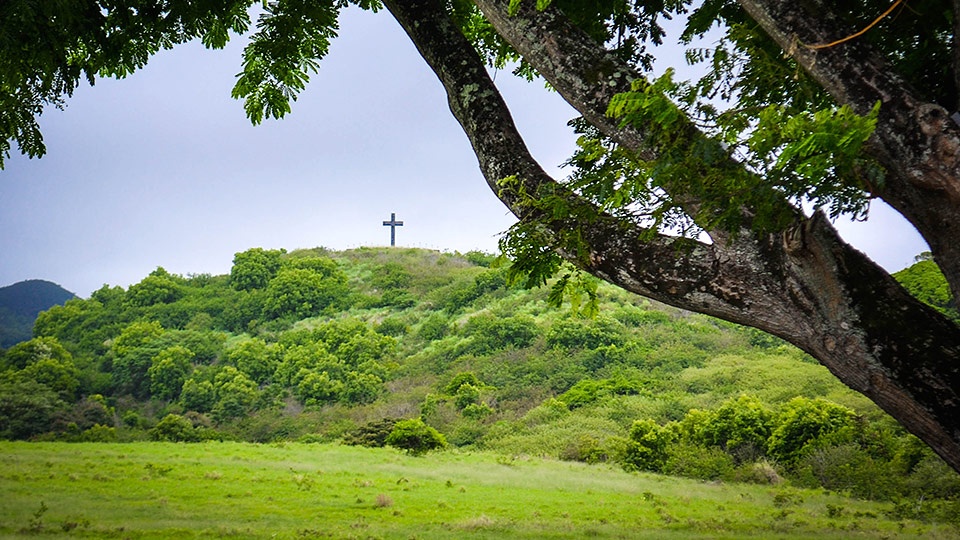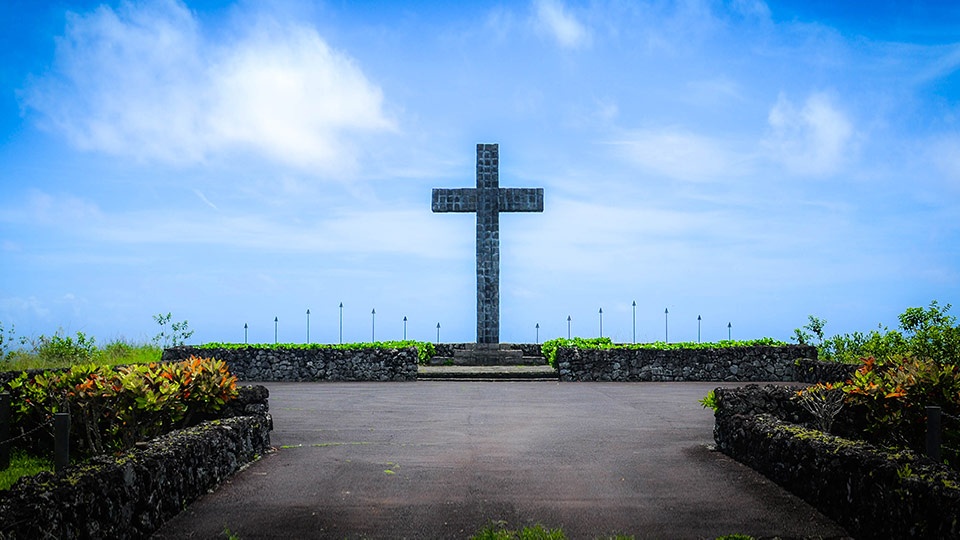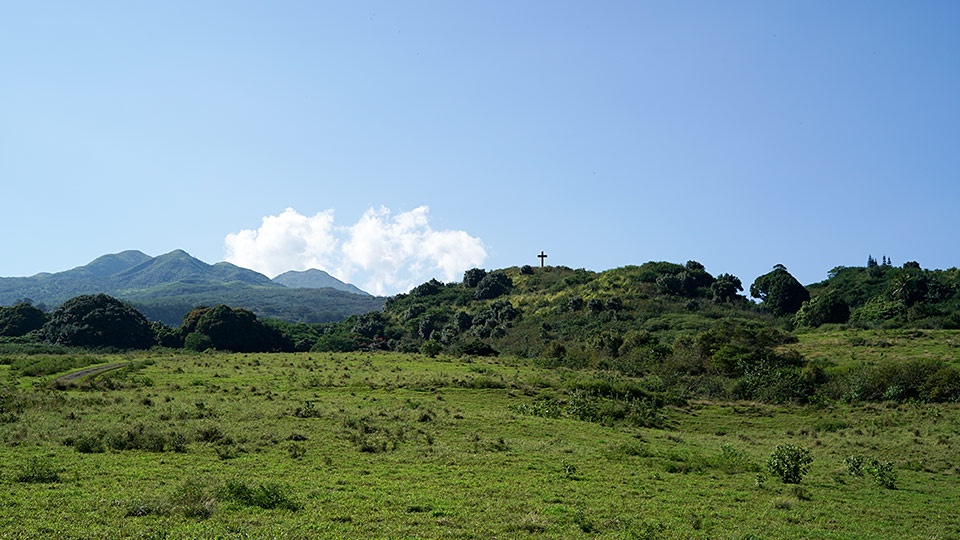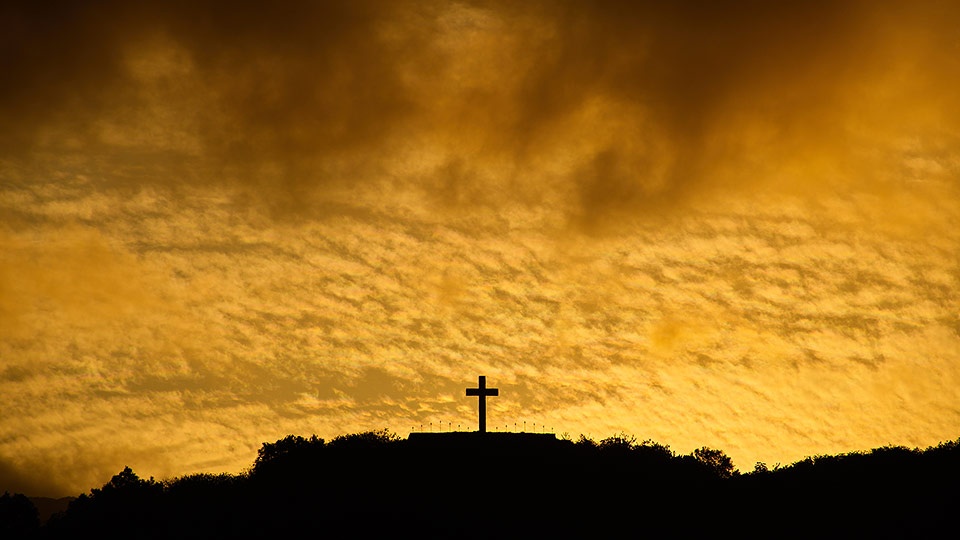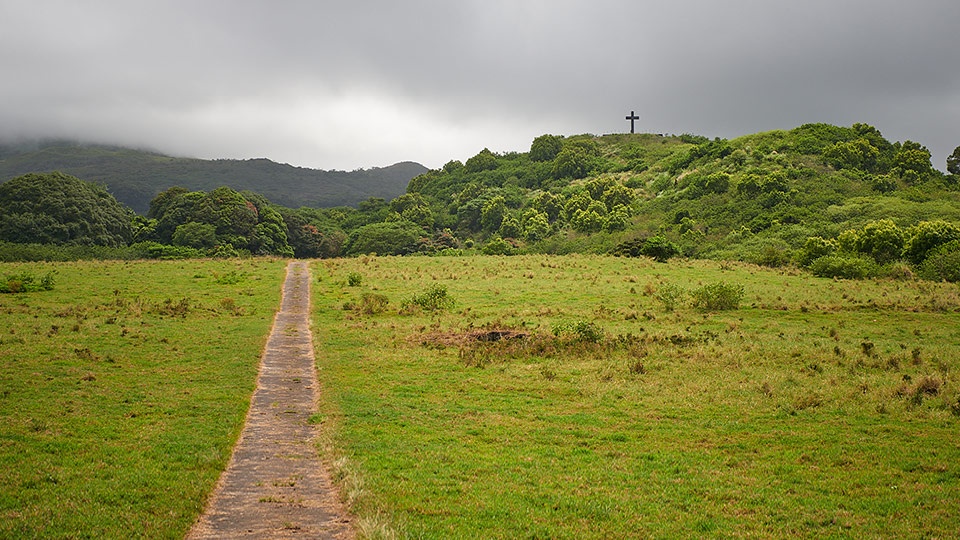 When looking for a place to eat in Hana, it can be somewhat limiting. Hana Town has two grocery stores, one fine dining restaurant, a variety of farm stands, and just a handful of food vendors. Our favorite place to eat in Hana is the Thai Food By Pranee restaurant. This place offers the most incredible Thai food in Maui, found under a thatched roof hale (house) near the baseball ballpark.
View More

about Thai Food By Pranee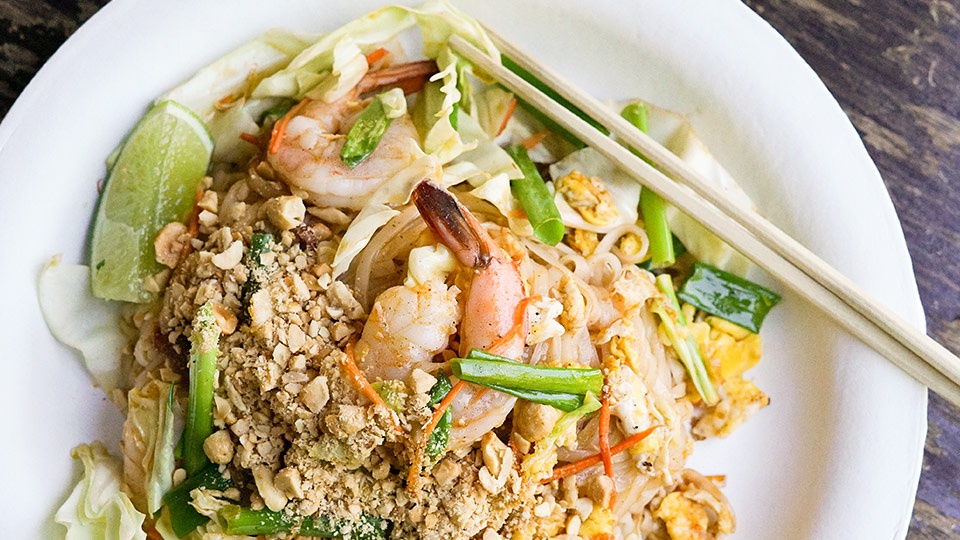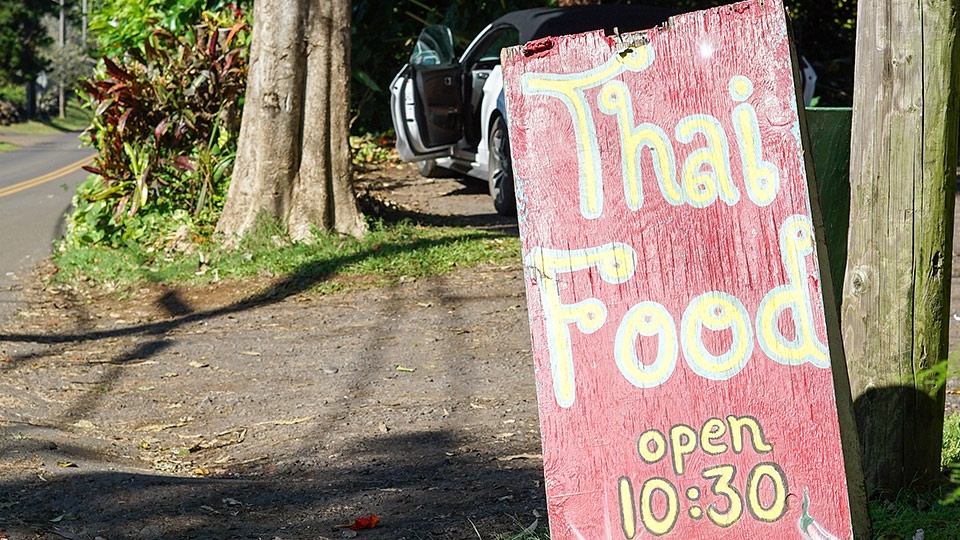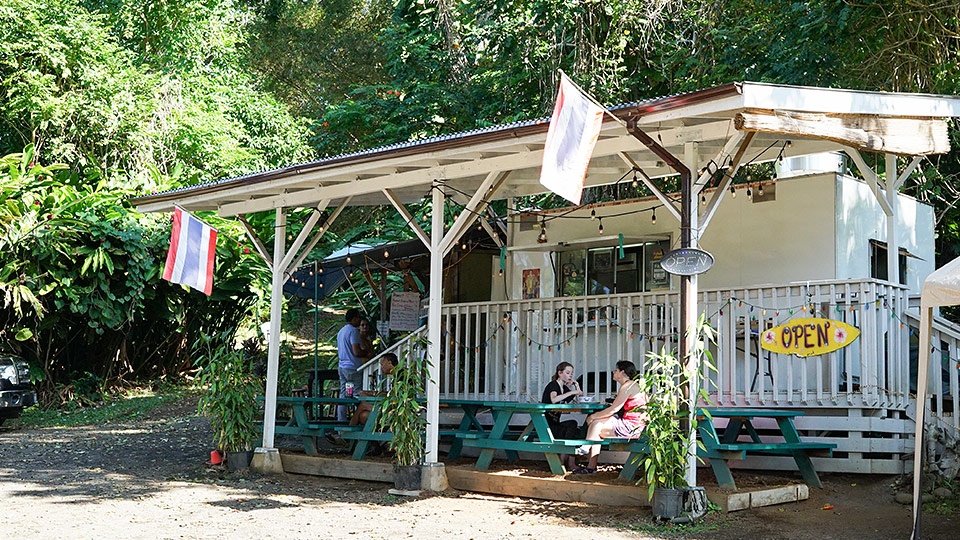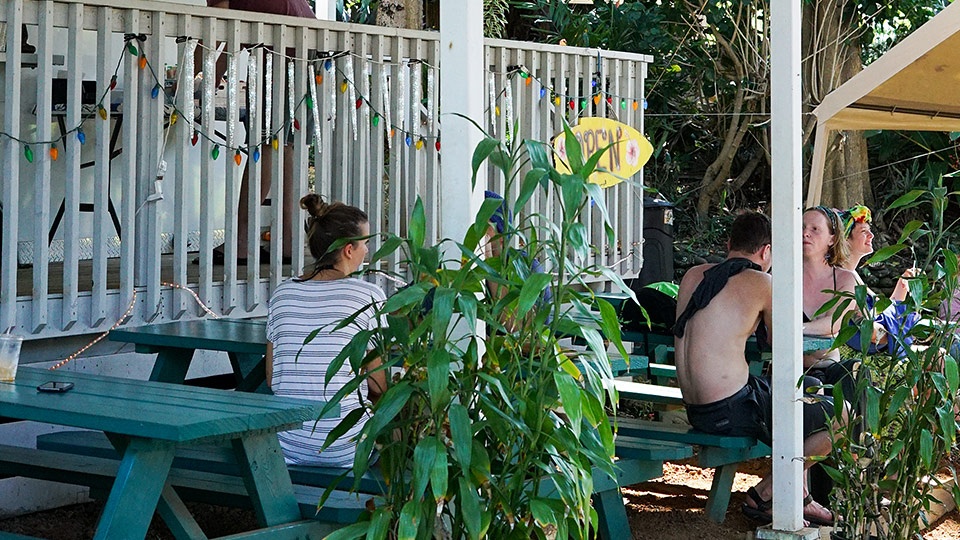 Hana's Hamoa Beach is just one of the most beautiful beaches in East Maui! Numerously rated as one of the 'Top Beaches in the World' by the popular Conde Nast publication, all will enjoy a day at this gorgeous crescent-shaped beach in Maui. Hamoa Beach is a 1/2 mile past mile marker 51 past Hana Town.
View More

about Hamoa Beach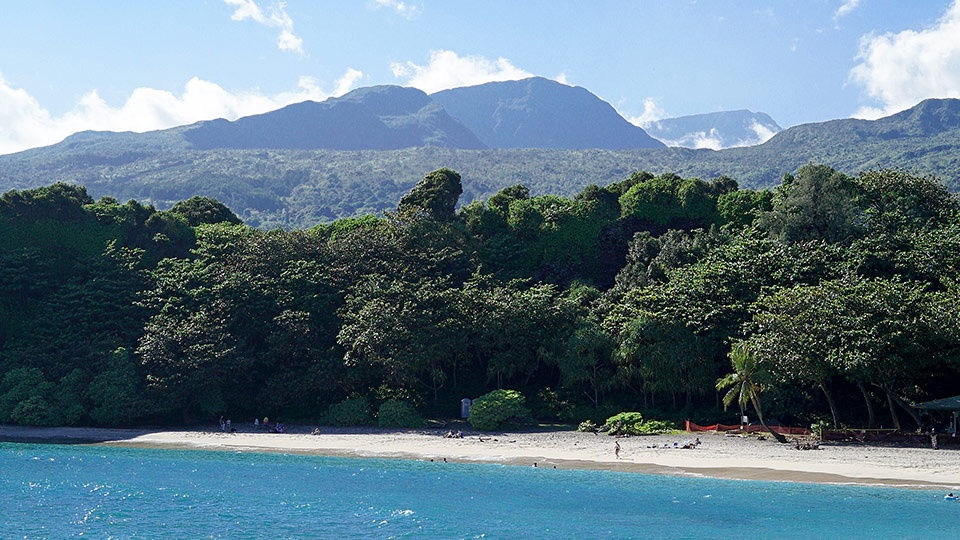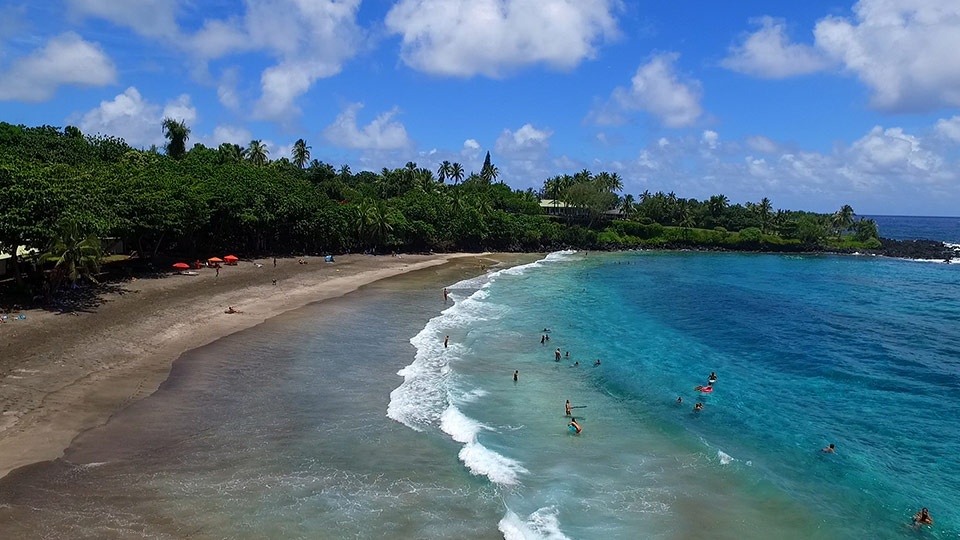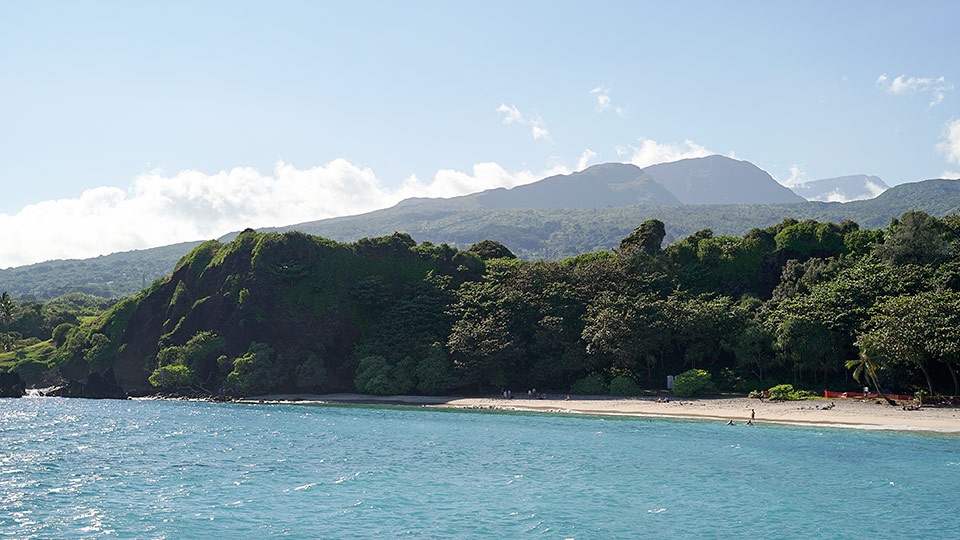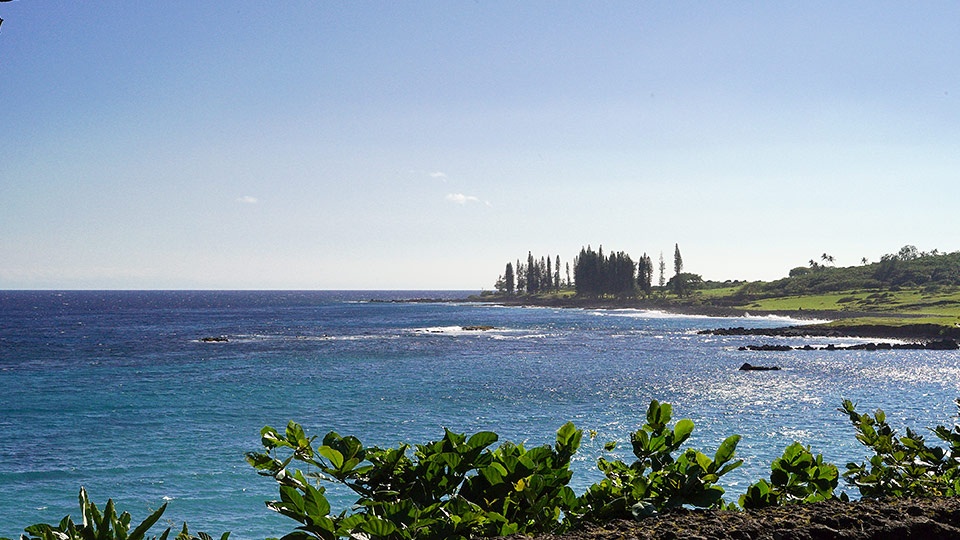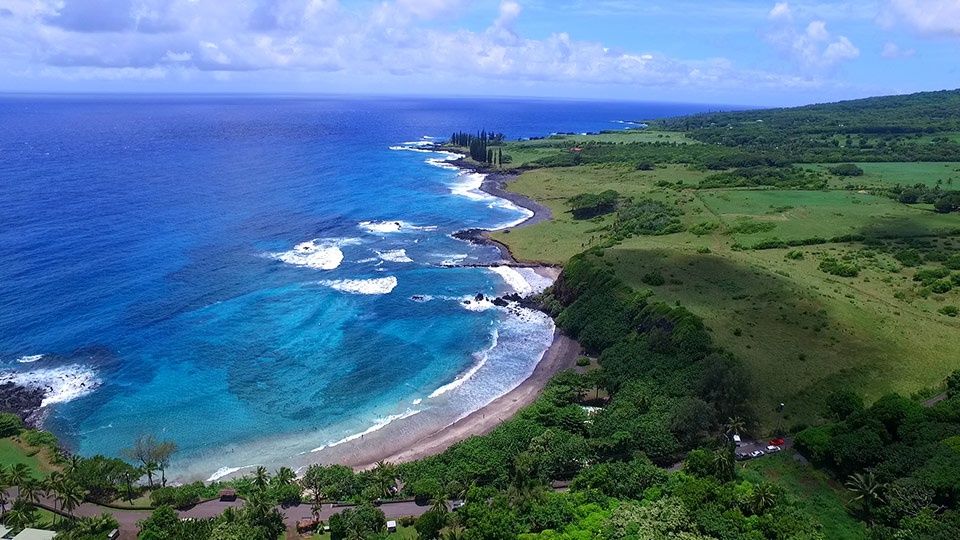 Also known as the Seven Sacred Pools, the Pools of Ohe'o Gulch could be easily considered the 8th Natural Wonder of the World! Here, you'll find seven freshwater pools running from the mountain to the ocean. It is truly an incredible sight! Located within Haleakala National Park (approximately Mile Marker 42), this is a top place to visit on Maui.
View More

about Pools of 'Ohe'o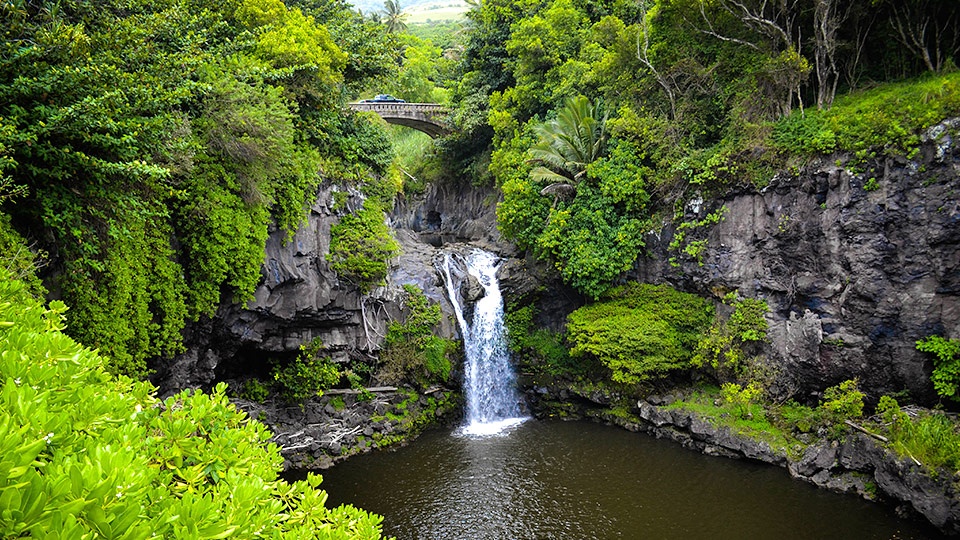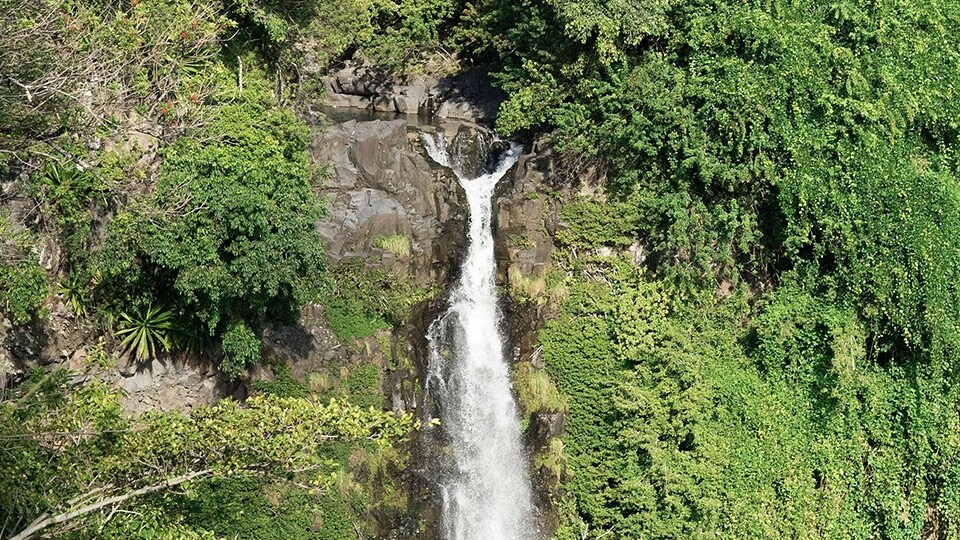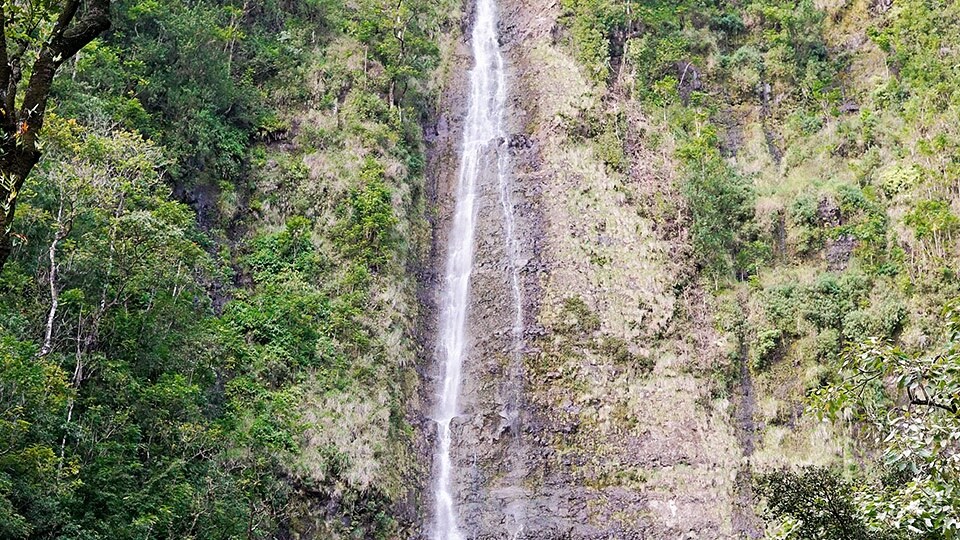 10
Palapala Ho'omau Congregational Church
Constructed out of coral and limestone in 1857, Palapala Ho'omau Church is a registered historical site on Maui. This is a fabulously interesting place to check out for history buffs and architecture lovers due to the expert levels of craftsmanship found in the building attributes.
View More

about Palapala Ho'omau Congregational Church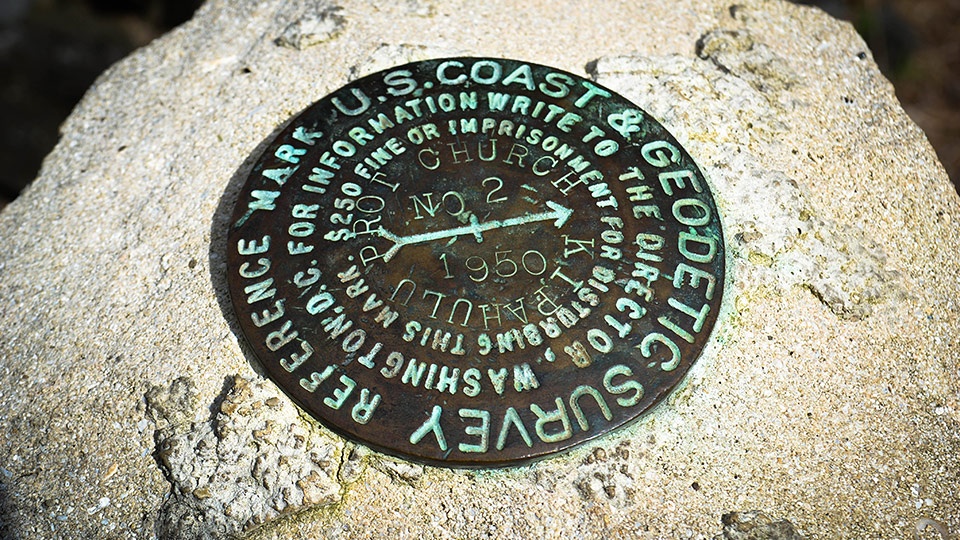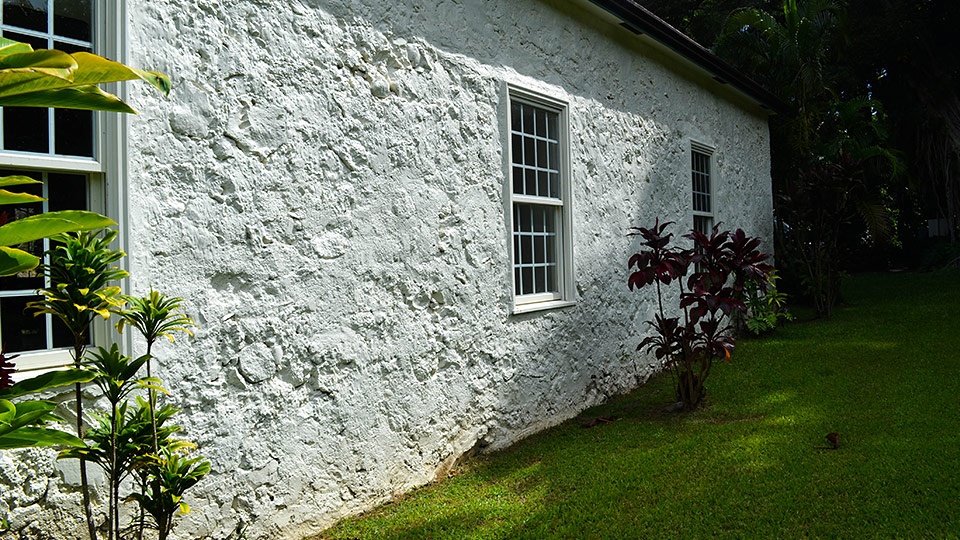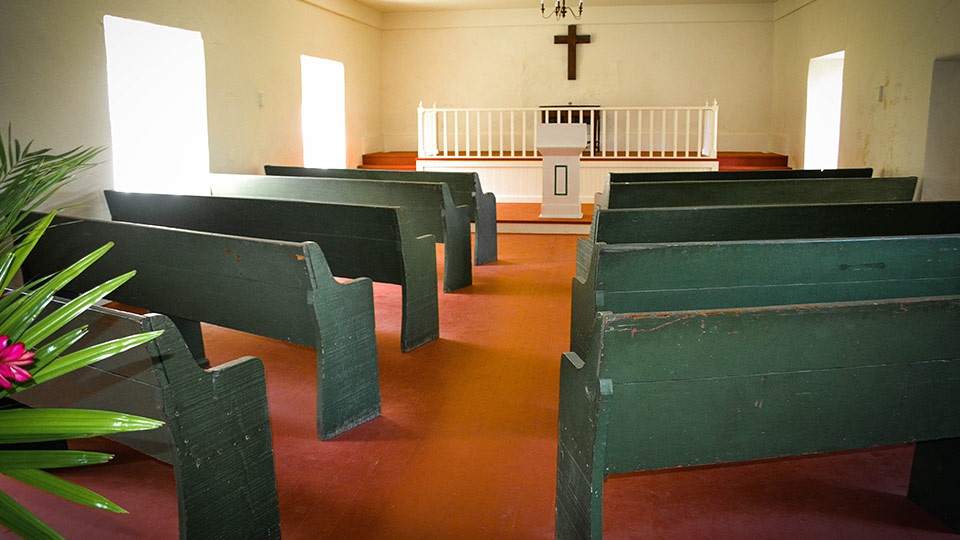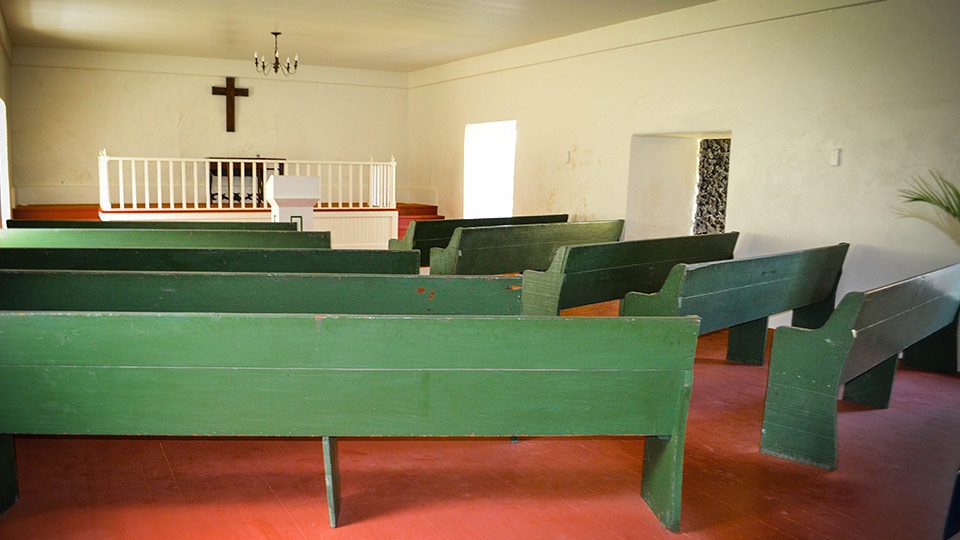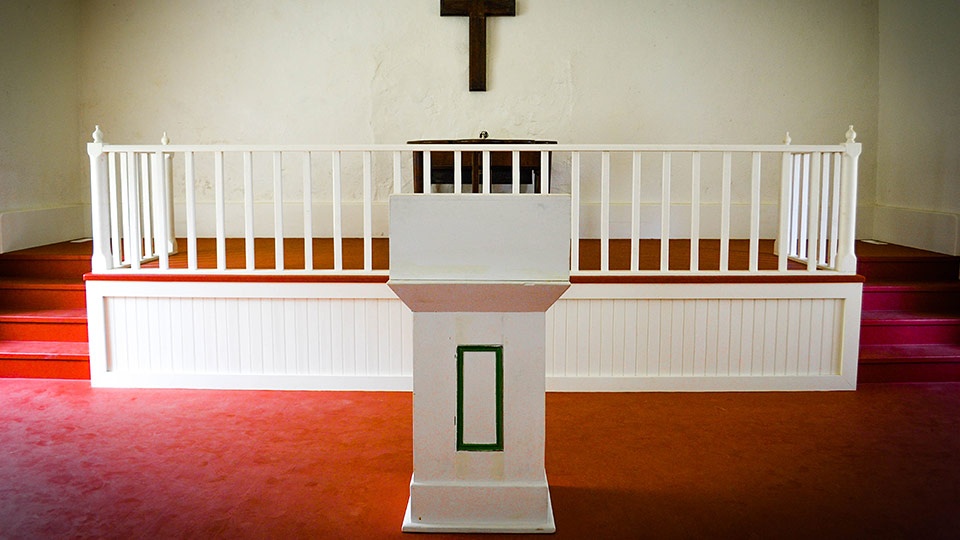 Look forward to
welcoming you to
the Valley Isle
Mahalo Nui Loa for reading Pride of Maui's Top 10 In-The-Know Places to Go in Hana article. We hope that you thoroughly enjoyed reading all of our picks, and we look forward to welcoming you to the Valley Isle. Where are your favorite places to visit in Hana?