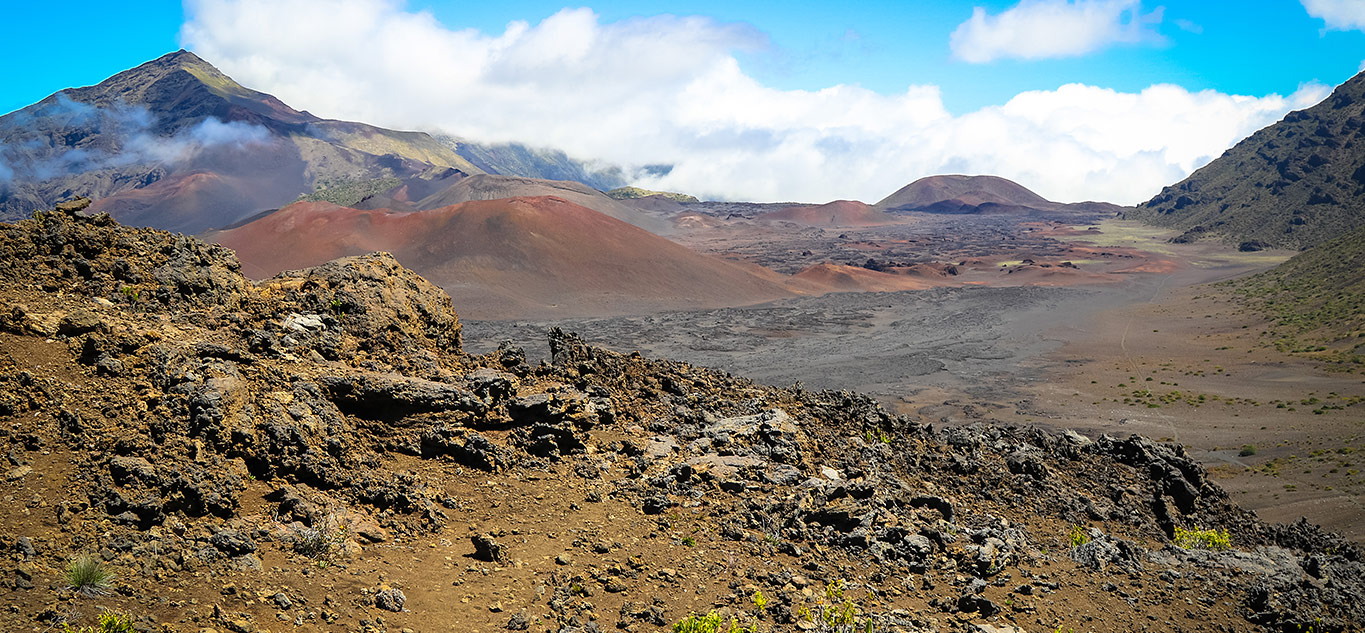 Maui's best campgrounds
The Maui campgrounds can be split into five types: Haleakala National Park, county, state, private, and unofficial.
We'll give you all of the details you will need to camp with a permit in designated Maui campgrounds.
Drive-in Campgrounds in Haleakala National Park
Two drive-in campgrounds are offered in Haleakala National Park. There is Hosmer Grove at 7,000 feet and Kipahulu down at sea level. The two sites could not be more different from one another in terms of climate and terrain. However, both sites have amenities like picnic tables, BBQ grills, and pit toilets. Please note that there are no showers for use at either site, and Kipahulu does not have drinking water.
Park fees are for a 3-day pass and are required for every vehicle that enters the national park. If you plan on hiking or visiting both campsites, or if you would like to visit the national parks on the Big Island, the annual pass is your best value. Free camping at both sites is on a first come, first served basis. There is no food or gas within the park, so make sure to come prepared.
Drive-in
Hosmer Grove is a drive-in camping spot between Kula and the summit of Haleakala. It is just short of a half-hour drive from each. It's the prime example of a serene grove: a small cluster of trees and grass amidst a dry, barren, volcanic landscape.
Drinkable water
Cold temperatures
Car access
Restrooms
View More

about Hosmer Grove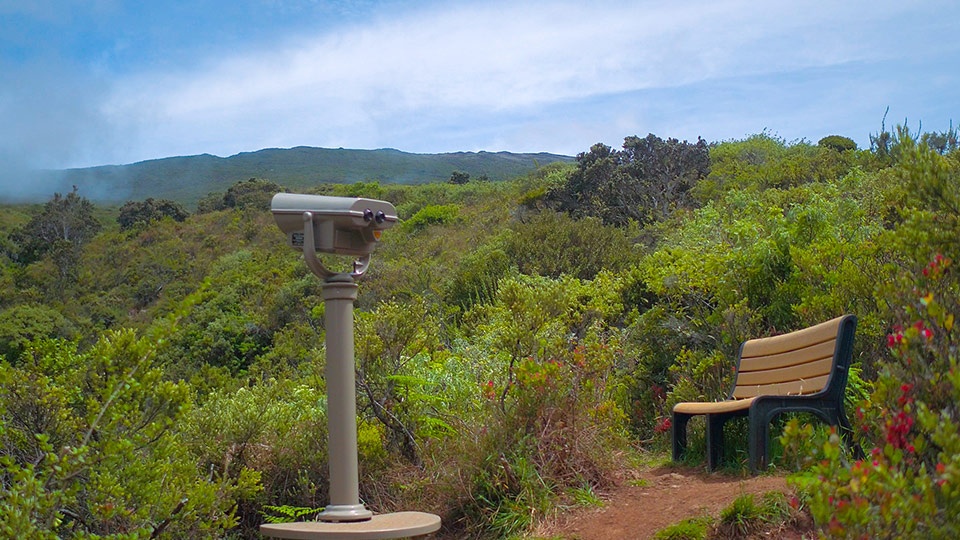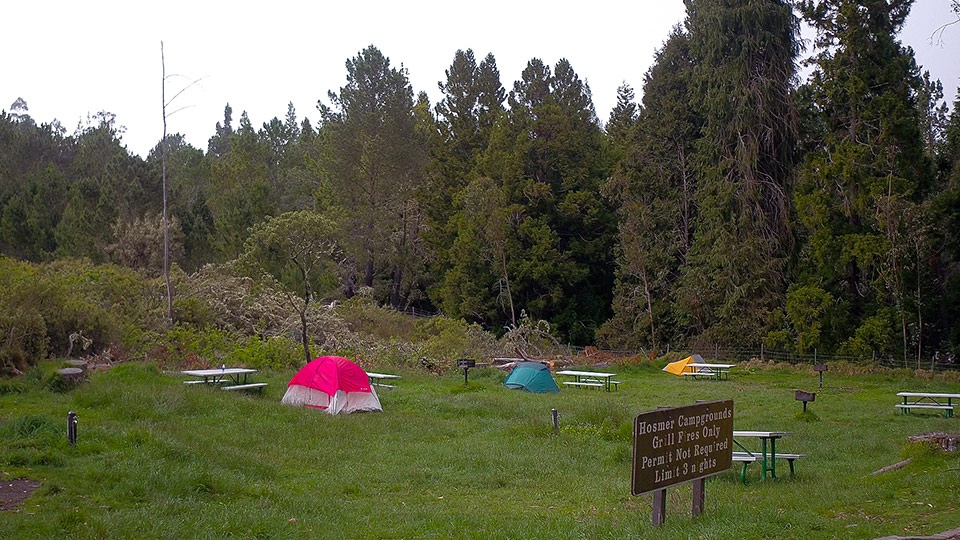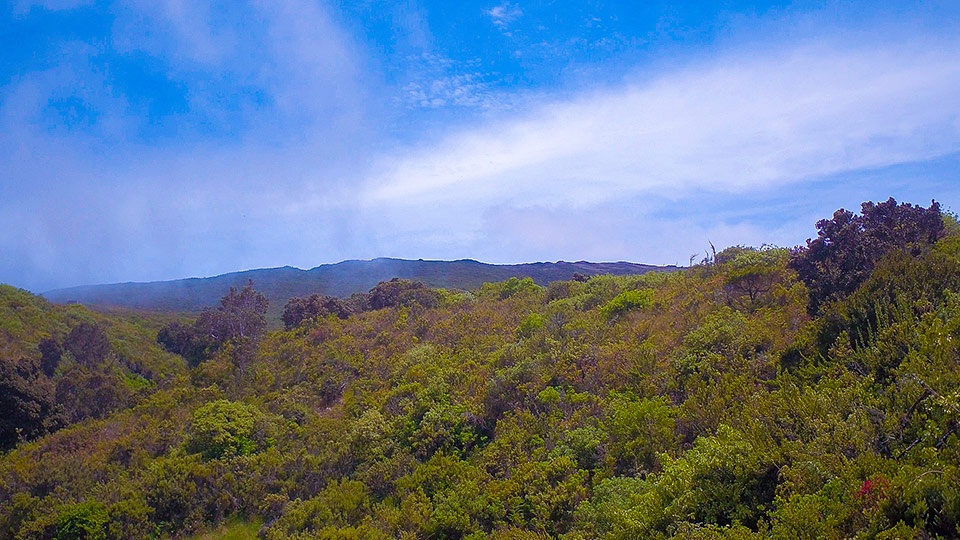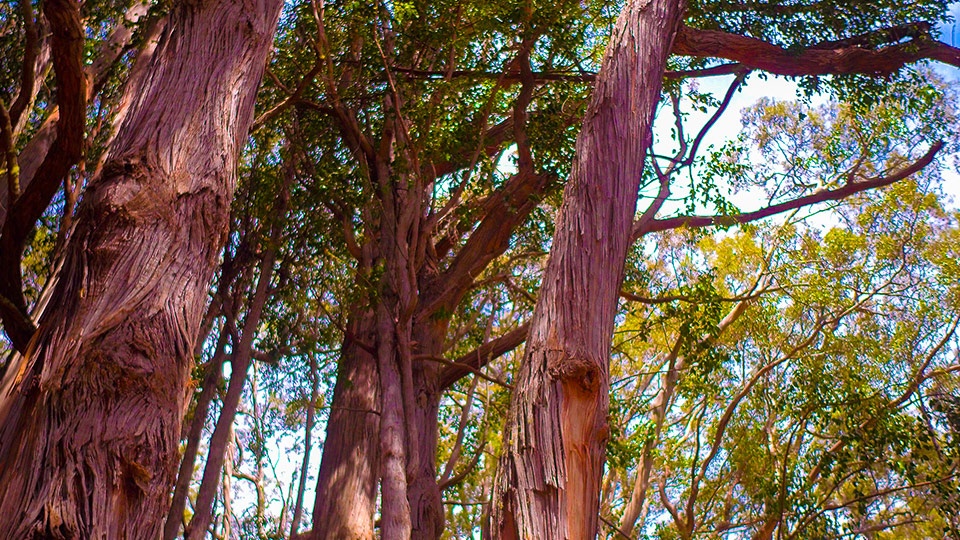 Drive-in
Hosmer Grove may have the Haleakala summit, but Kipahulu has 'Ohe'o Gulch. Also known as "Seven Sacred Pools," this string of freshwater pools is just a 10-minute walk from the grassy campgrounds on the Kuloa Point Trail. Kipahulu is a prime place to go for hiking, some beautiful coastal scenery, and swimming in the freshwater pools.
View More

about Kipahulu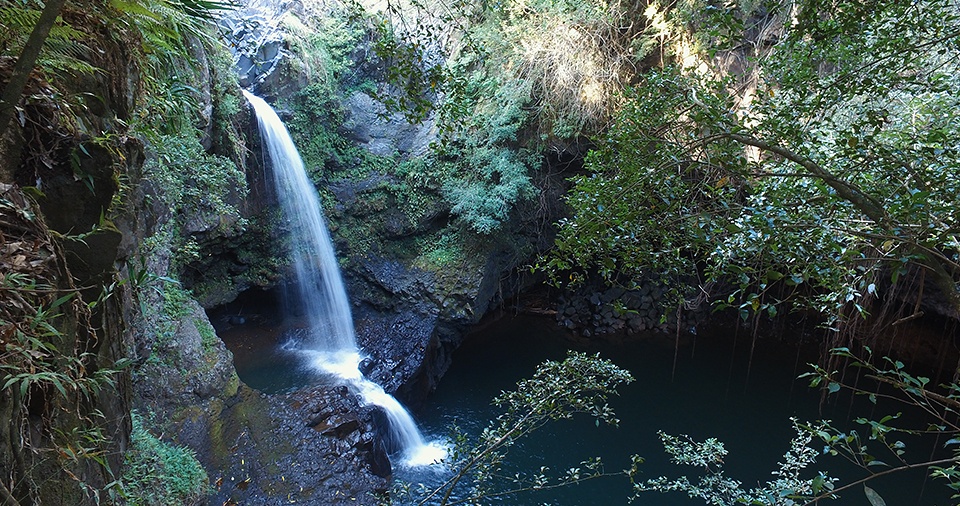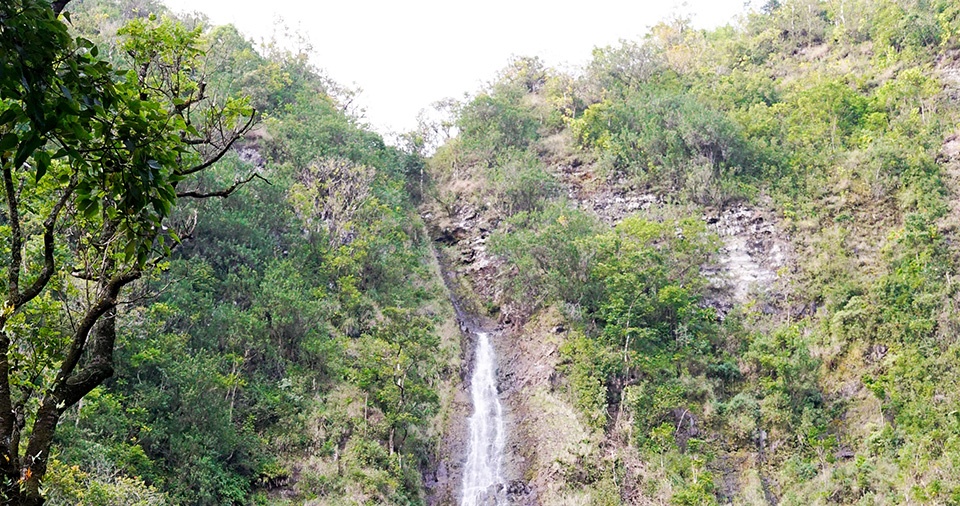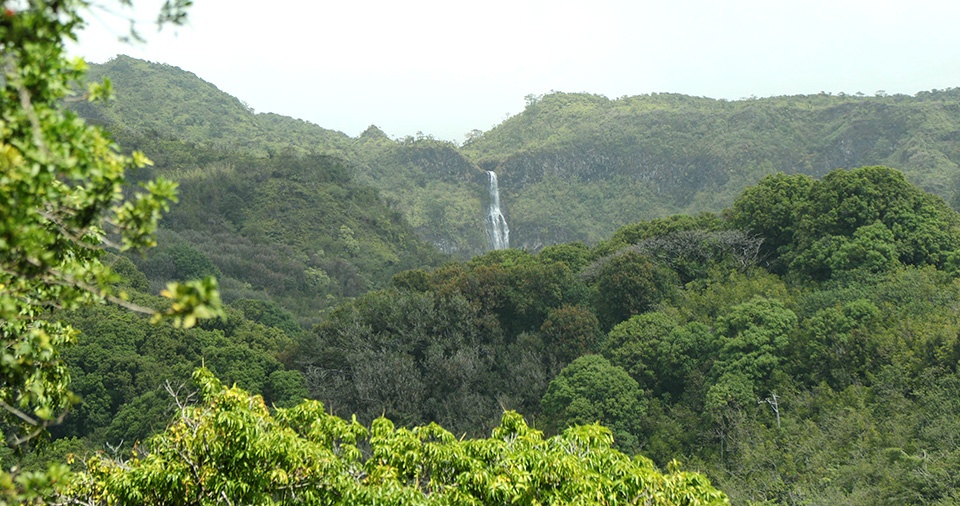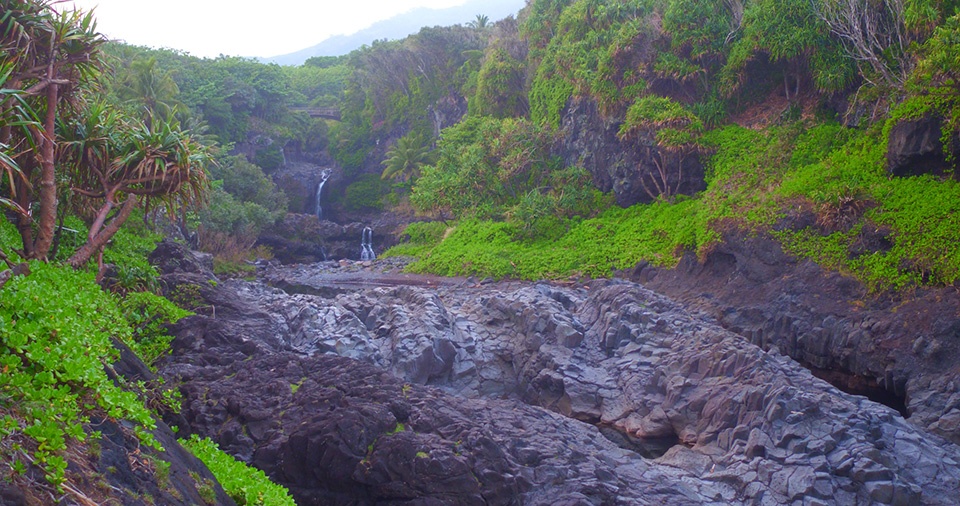 Hike-in Wilderness Camping
and Cabins in Haleakala National Park:
There are three remote, hike-in spots to stay the night in the wilderness of Haleakala. They are Paliku, Holua, and Kapalaoa. All three of them require extensive hiking and wilderness experience, full preparation, and an adventurous spirit. Hikers will be rewarded with rare sightings of the endangered Nene bird, as well as views of volcanic cinder cones and historic lodging in the midst of desolation.
Paliku and Holua offer tent camping to those with a permit, and all three sites provide wilderness cabins with advance reservations. Permits for free tent camping can be obtained at the Haleakala Visitor's Center from 8 am to 3 pm up to 24 hours in advance. Cabin reservations can be made up to 6 months in advance and there is a flat fee charged per night. The cabins each come with 12 bunks, a wood burning stove, and some cooking utensils and dishes, but they have no electricity.
The Haleakala campsites and cabins sit in remote areas.
First aid, supplies, and rescue can be several hours away.
Plan accordingly for heavy rain, high winds, high elevation, below freezing temperatures, and minimal amenities.
Hike-in
The hike to Paliku is by far the most strenuous as it sits at 6,380 feet on a rain forest cliff. It's a 9.3-10.4 mile hike in, depending on which trail you choose to take.
Non-potable water
Cold temperatures
Cabins available
Restrooms
View More

about Paliku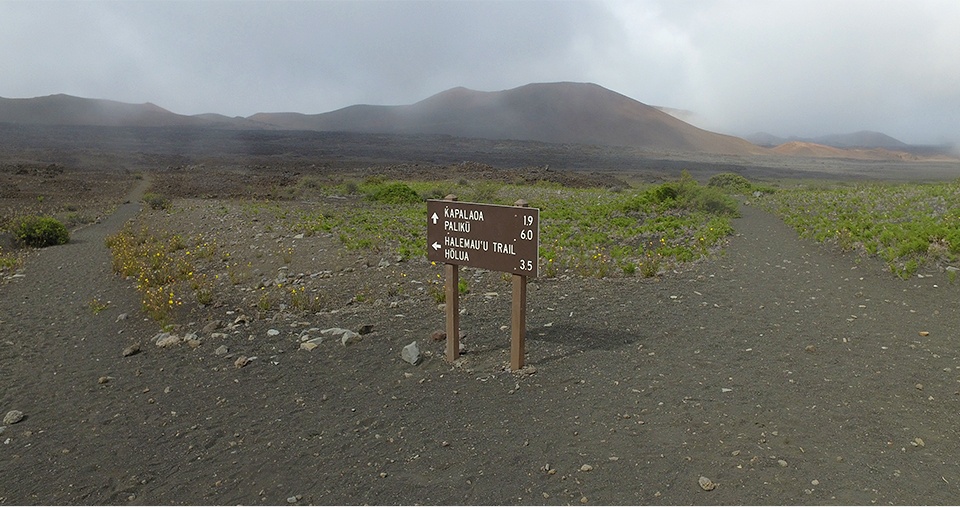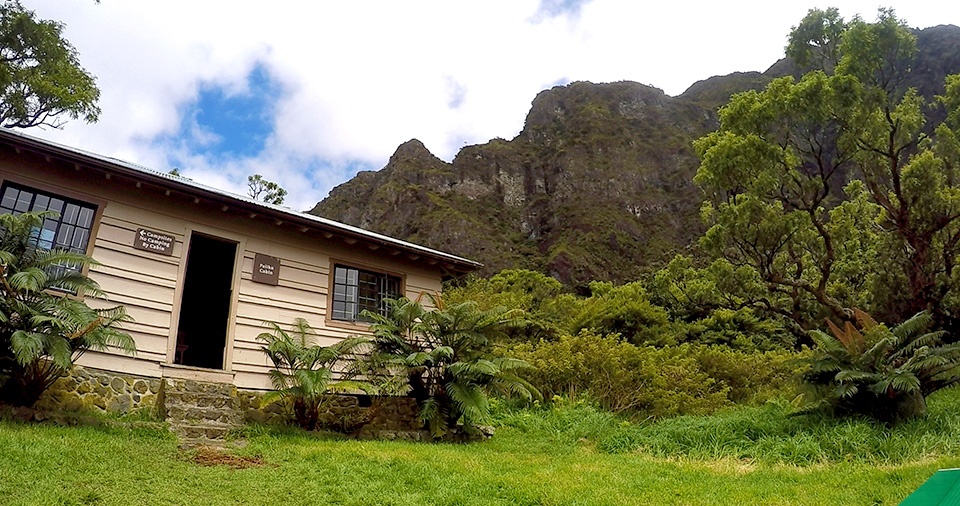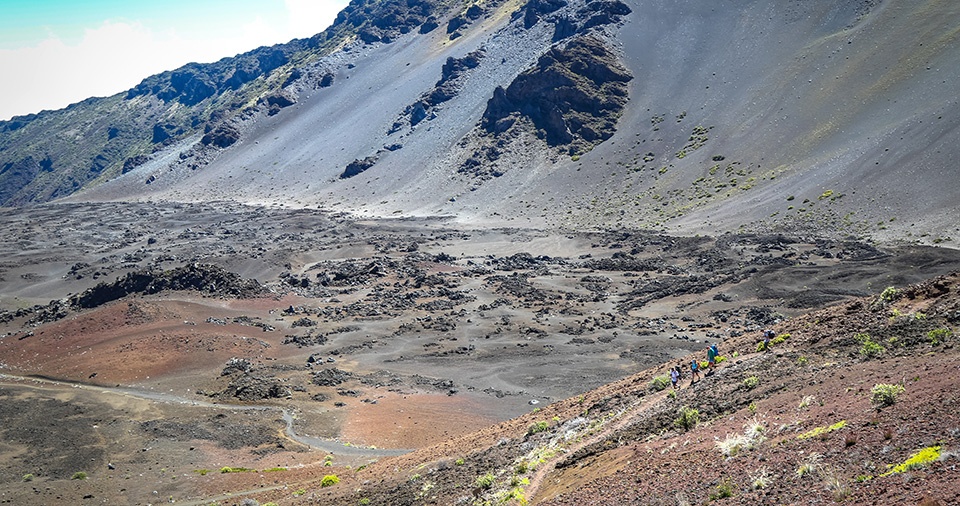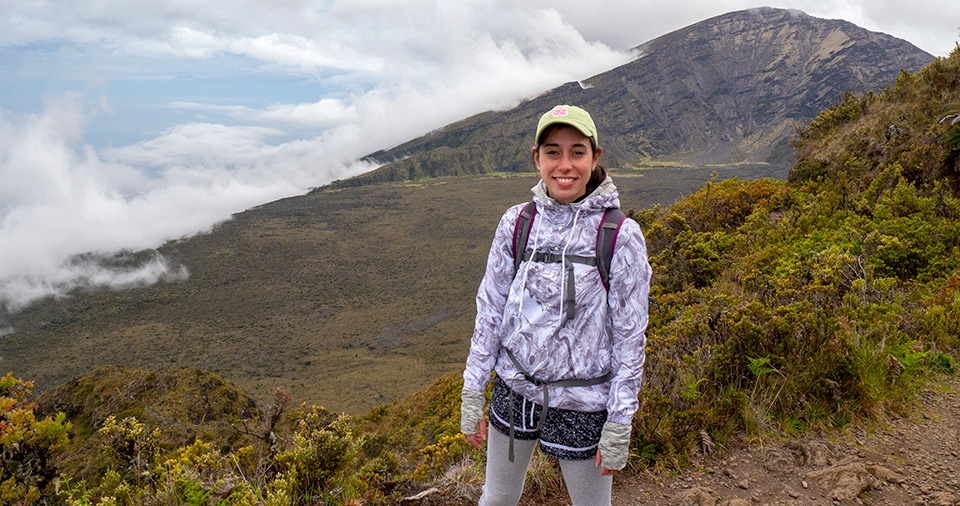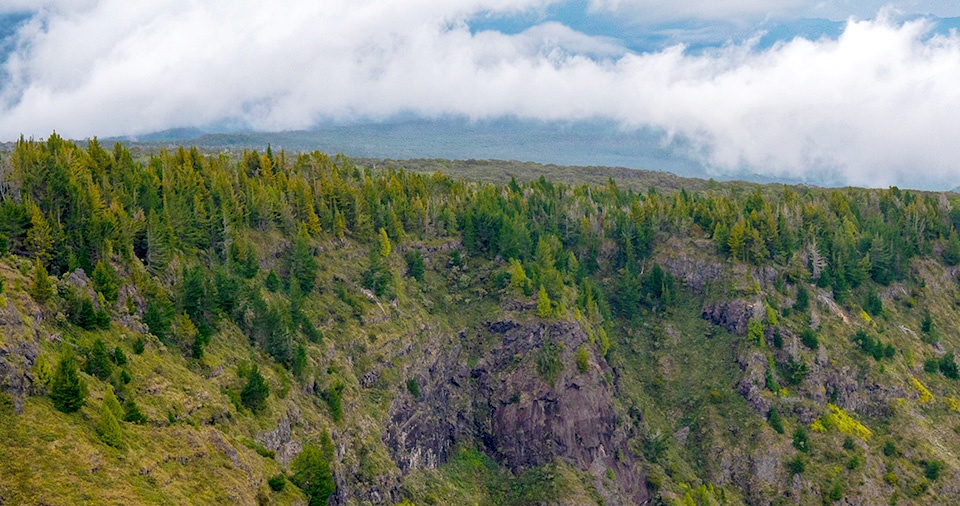 Hike-in
Holua has the shortest hike of the three wilderness sites. It is 3.7 miles in on the Halemau'u Trail or 7.4 miles by way of the Sliding Sands Trail. The camping area is a blend of volcanic rock and tall grass, and sits at 6,940 feet. Holua also offers pit toilets and non-potable water and accommodates a max of 25 campers at a time.
Non-potable water
Cold temperatures
Cabins available
Restrooms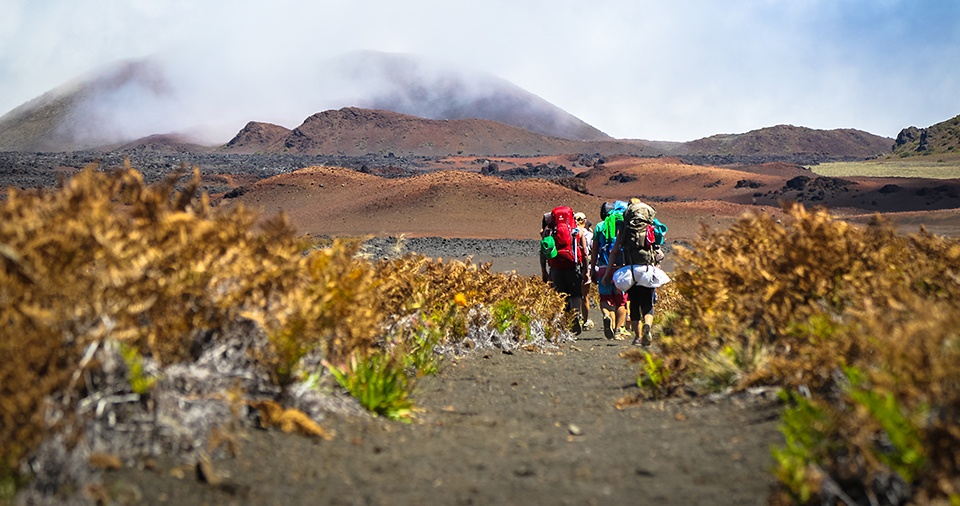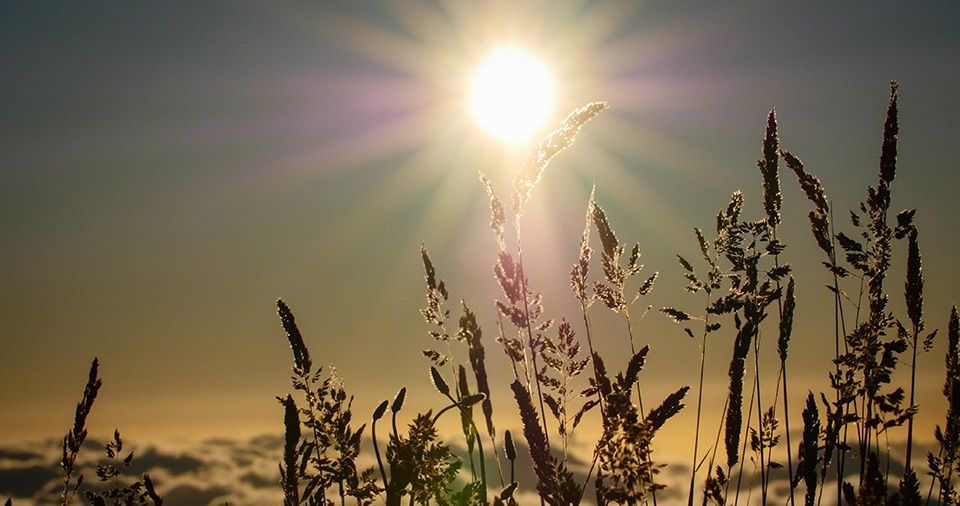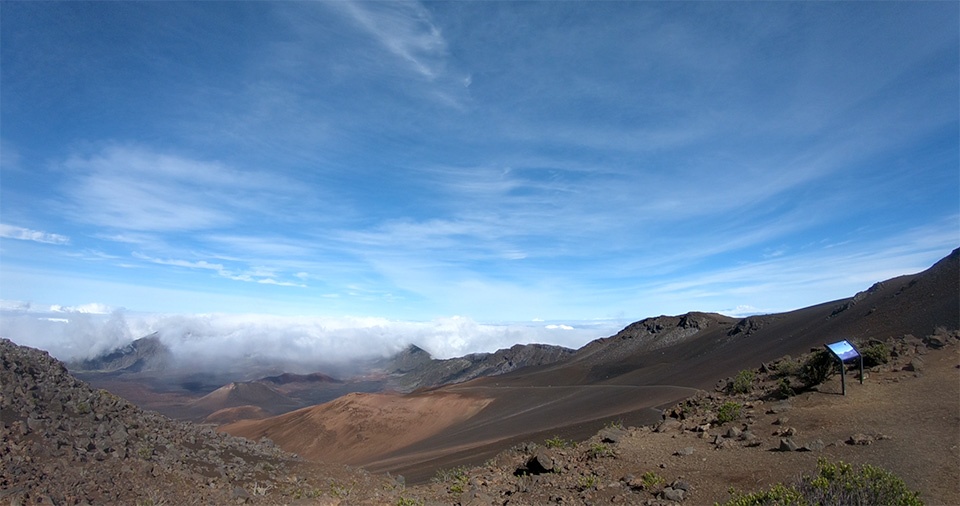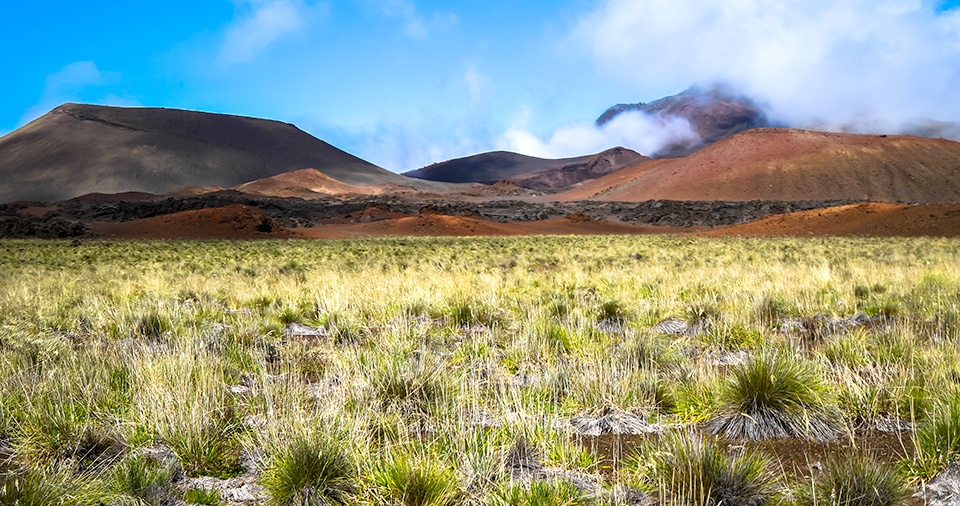 Hike-in Wilderness Camping and Cabins in Haleakala
The Kapalaoa cabin sits at 7,250 feet and can only be reached by either a 5.5-mile hike down the Sliding Sands Trail or a 7.3 mile hike down the Halemau'u Trail. Keep an eye out for silversword, a rare plant that is only found in Haleakala and has sword-like leaves and silver hairs. The cabin is quite rustic and has minimal amenities, but it provides a welcome refuge from the harsh conditions of Haleakala.
Non-potable water
Cold temperatures
Cabins available
Restrooms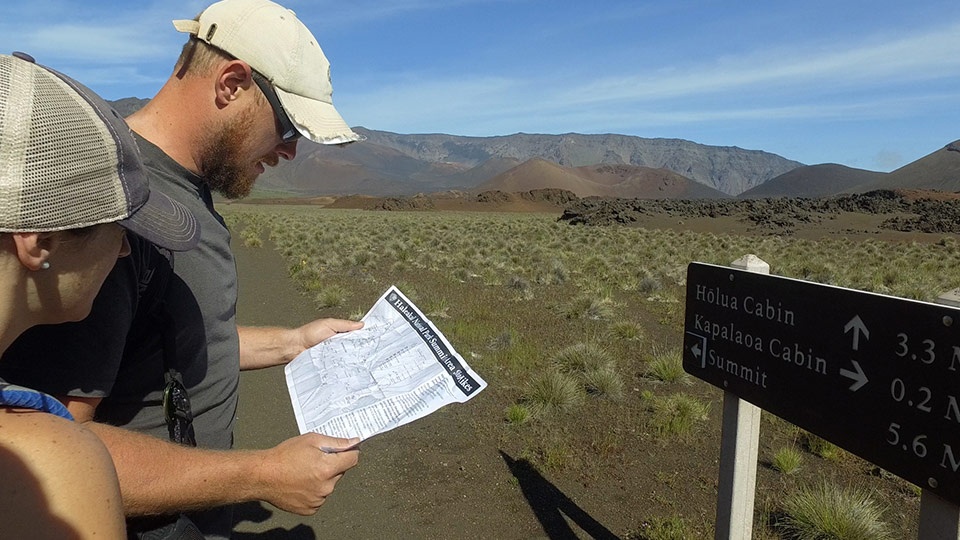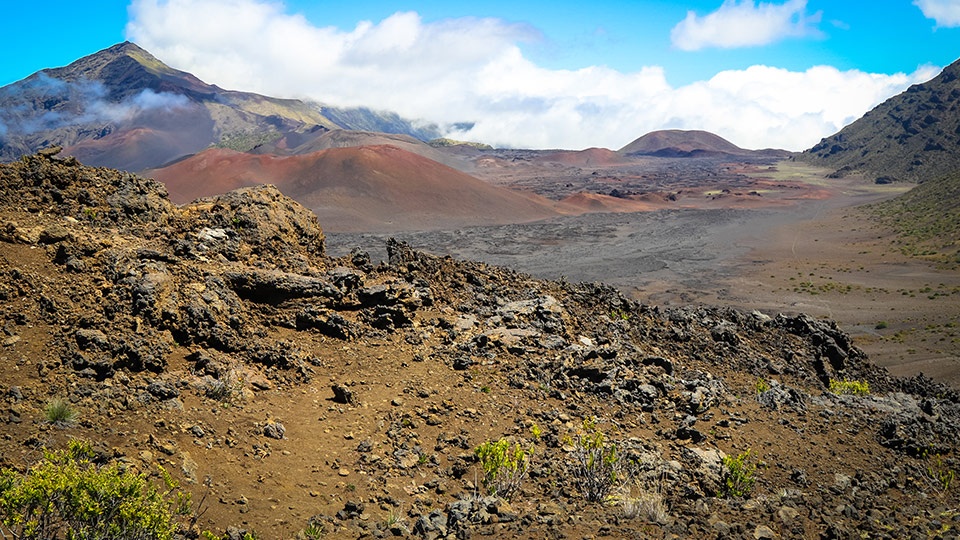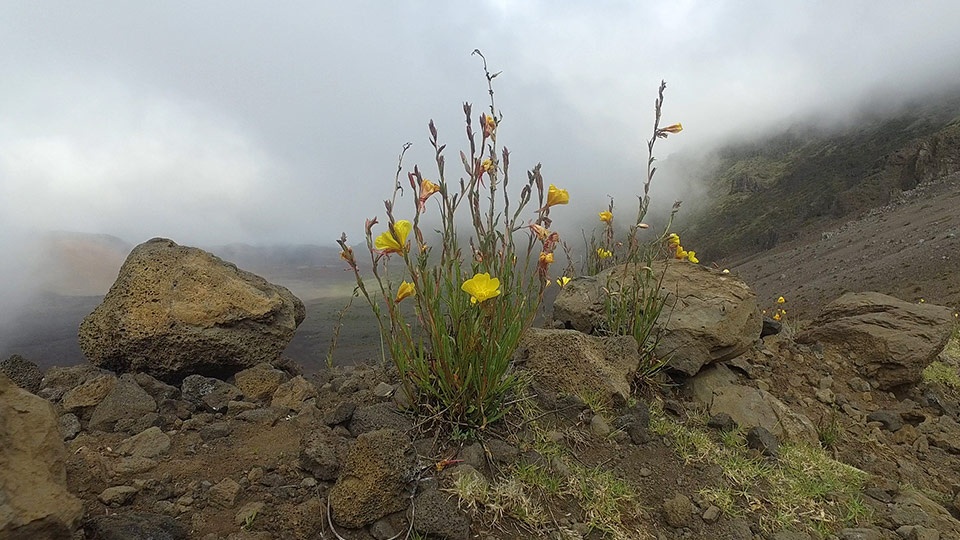 County Campgrounds
The county campgrounds offer a minimalist approach to camping with budget rates. The prices for permits vary for Mon-Thurs, Fri-Sun, and holidays, for both residents and non-residents. Please note that there is an additional per night charge for dogs.
County
Papalaua is the most accessible campground on the list. You can literally just pull off of the main road and onto a campsite.
There will be some noise from the nearby traffic, but it is a small price to pay for such a convenient spot and to have the ocean just footsteps in front of you.
Car access
Beach access
Restrooms
View More

about Papalaua Wayside Park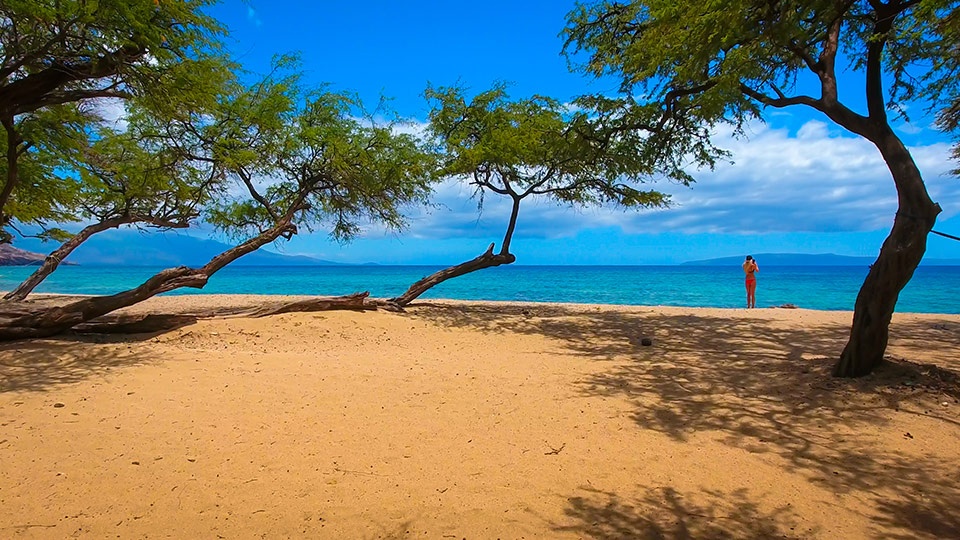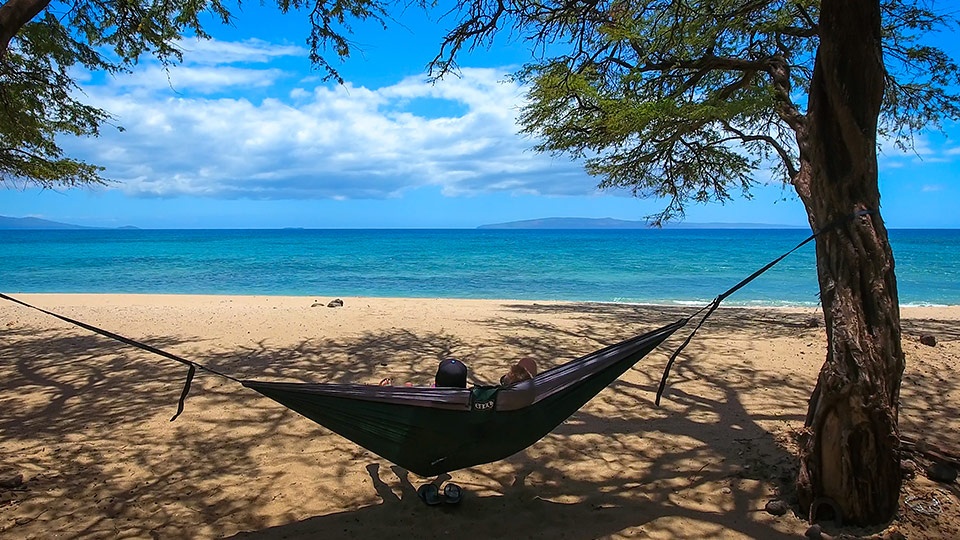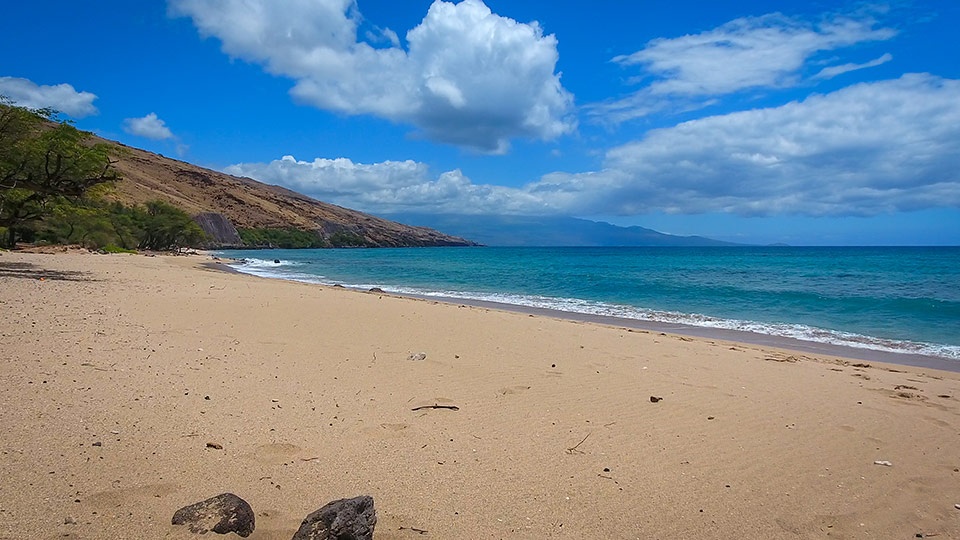 State Campgrounds
Two state campgrounds offer majestic Maui scenery with a small price tag and a wide range of amenities. Tent camping is charged per person per night for both residents and non-residents. You can make your reservations online.
State
Polipoli enjoys a nice climate thanks to sitting at 6,200-ft. and right in the Kula Forest Reserves. It's well-known for its Redwood trees and lush scenery that looks more like the Pacific Northwest than Maui. It is a great place to start out on some scenic hikes, mountain biking, and trail running in the Kula area. Please note that Polipoli State Park is closed until further notice as it undergoes sewer system upgrades. Please check for current conditions.
Car access
Cold temperatures
Cabins available
Restrooms
View More

about Polipoli State Park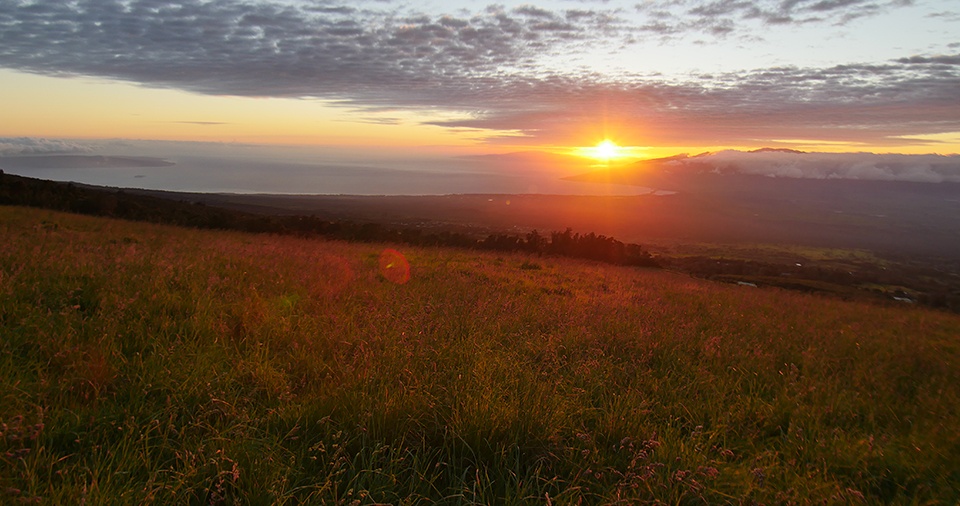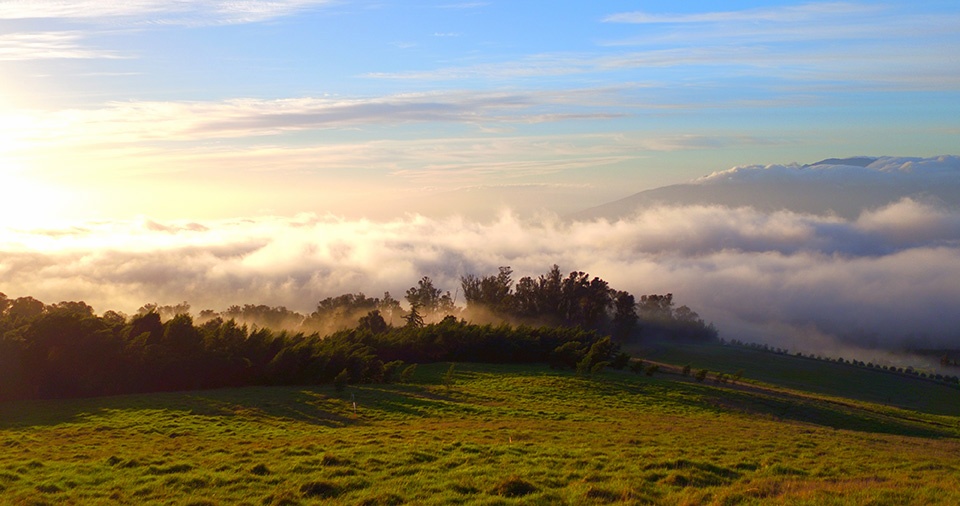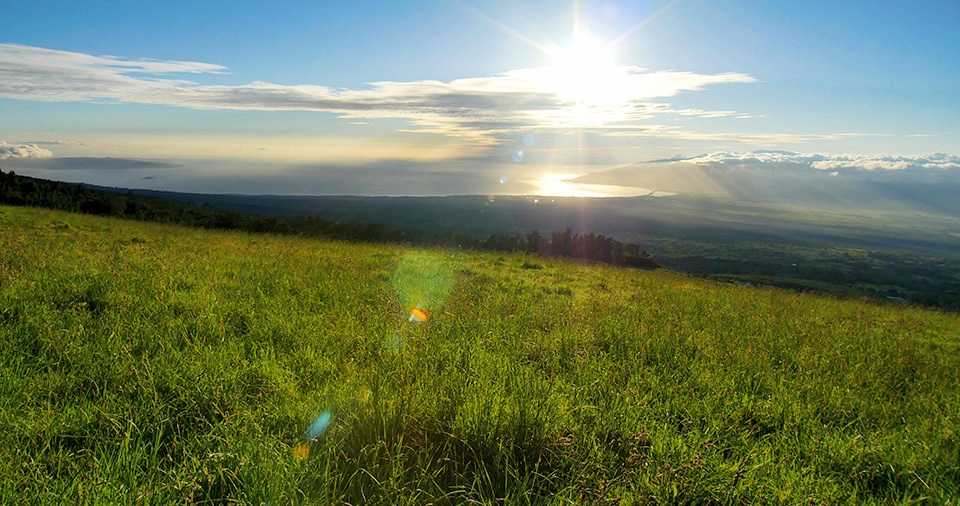 Private
Camp Keanae offers a great place for some quiet, remote camping on The Road to Hana right at Mile Marker 16 ½. The accommodations here are quite basic, but the views of the jagged Keanae Peninsula are not.
Drinkable water
Restrooms
Car access
Showers
Cabins available
View More

about Camp Keanae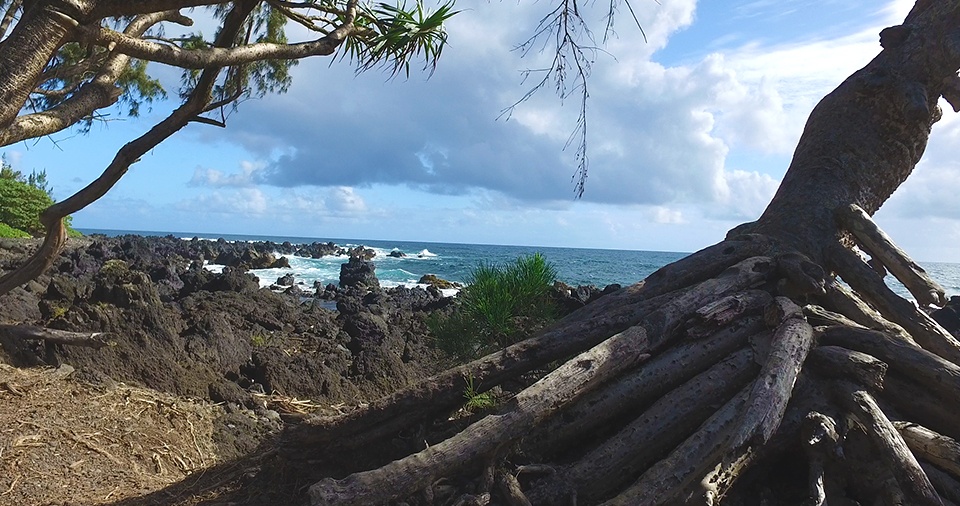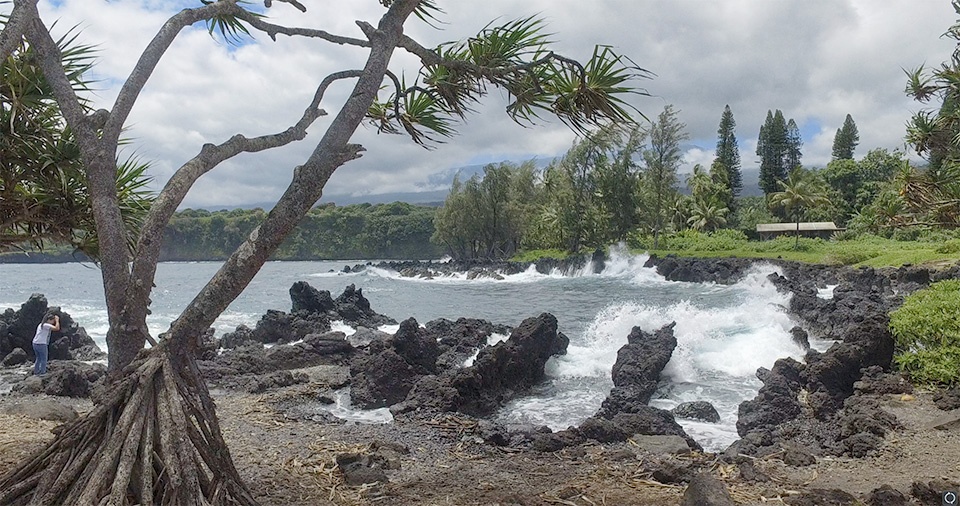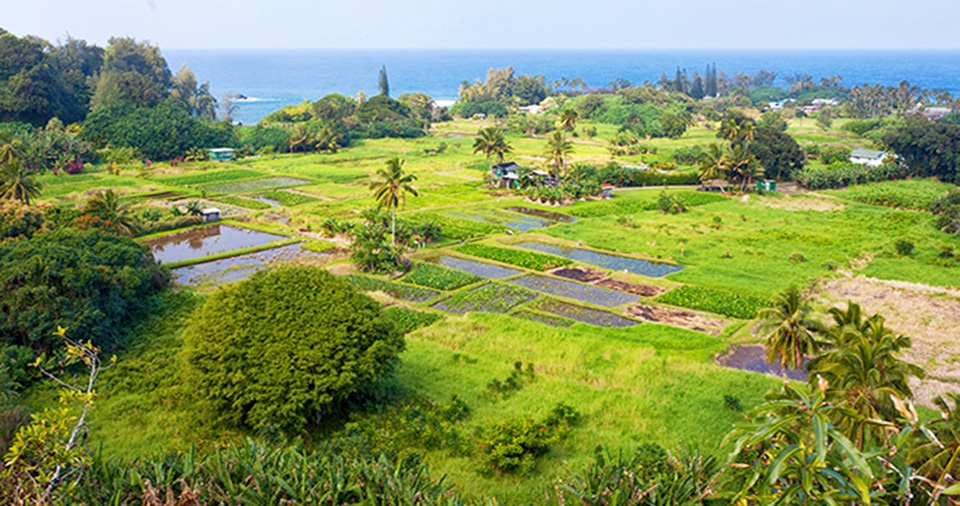 Private
Camp Olowalu is a special place. It sits just off of Honoapiilani Highway, a few minutes south of Lahaina. It has some breathtaking views of the West Maui Mountains. Found in a protected cove of sorts, Camp Olowalu is the perfect playground for those who are looking to do some kayaking, stand-up paddle boarding, snorkeling, and whale watching (during the winter months). They have kayaks for rent on site via Kayak Olowalu.
Drinkable water
Beach access
Car access
Restrooms
Cabins available
Showers
View More

about Camp Olowalu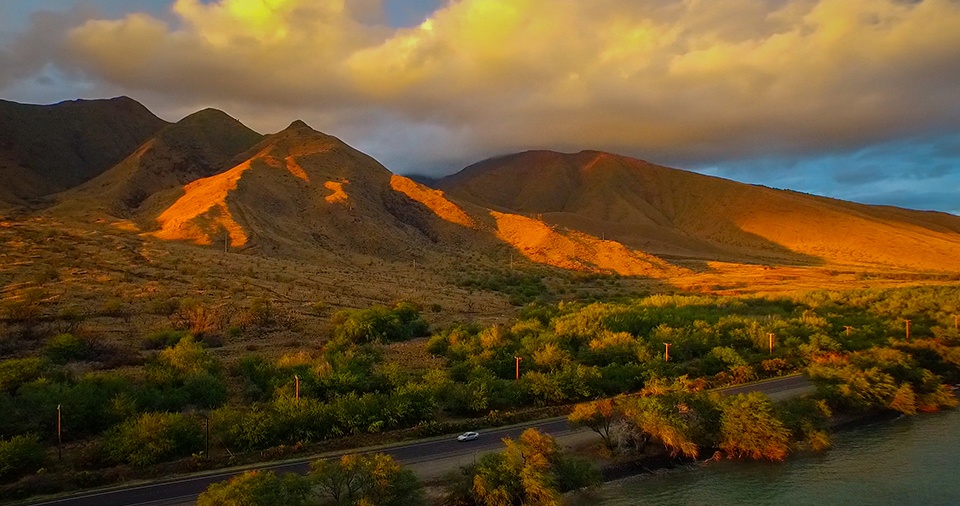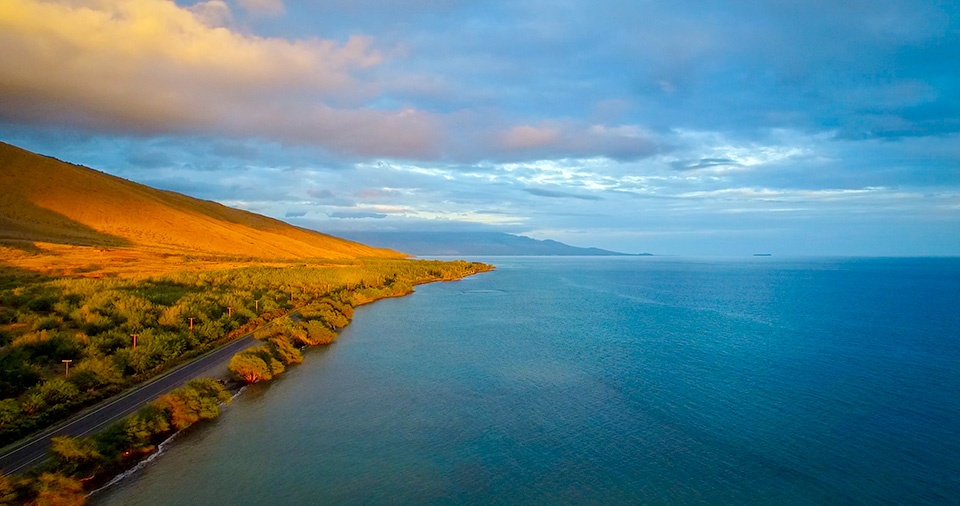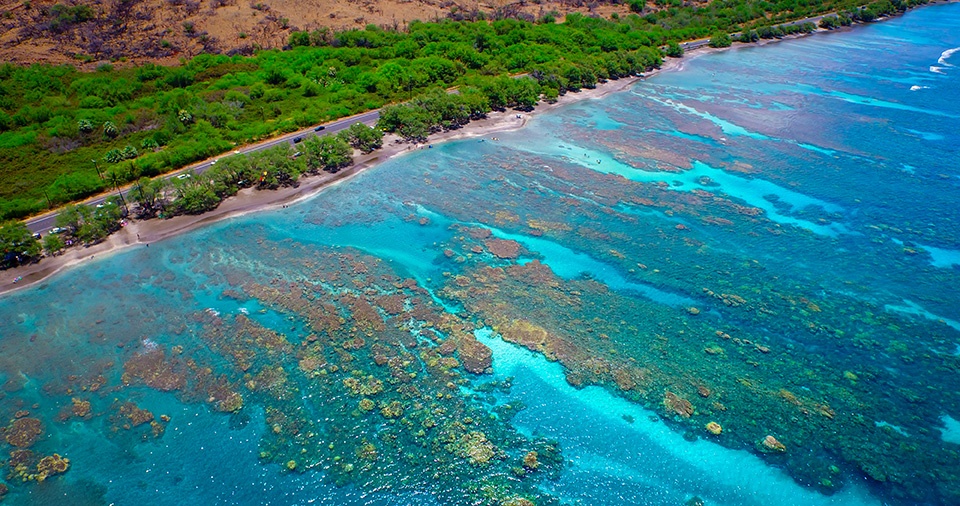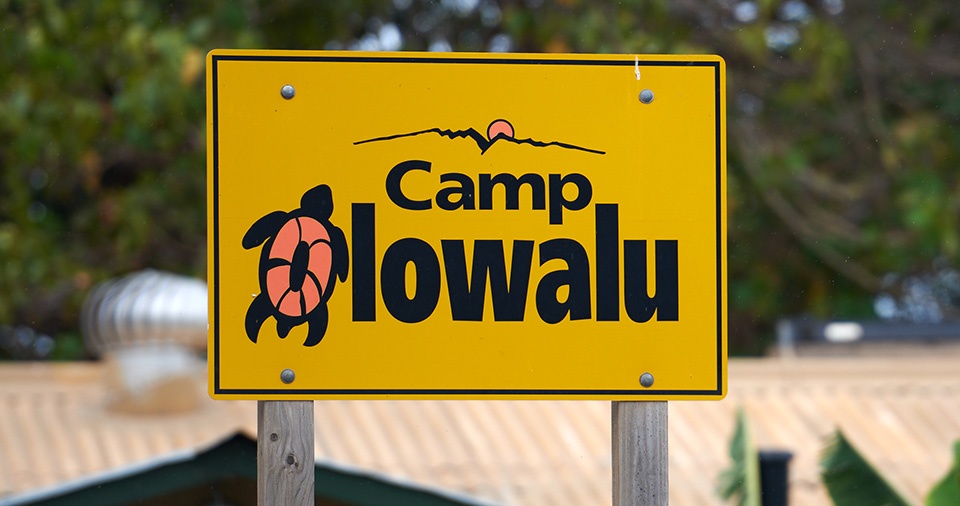 Please note that on Maui, camping is allowed only in campgrounds. We suggest only camping with a permit at any one of the campsites we have listed above. They certainly will not disappoint, and you'll have your choice of being steps away from clear water, jagged coastal cliffs, misty mountains, or a black sand beach.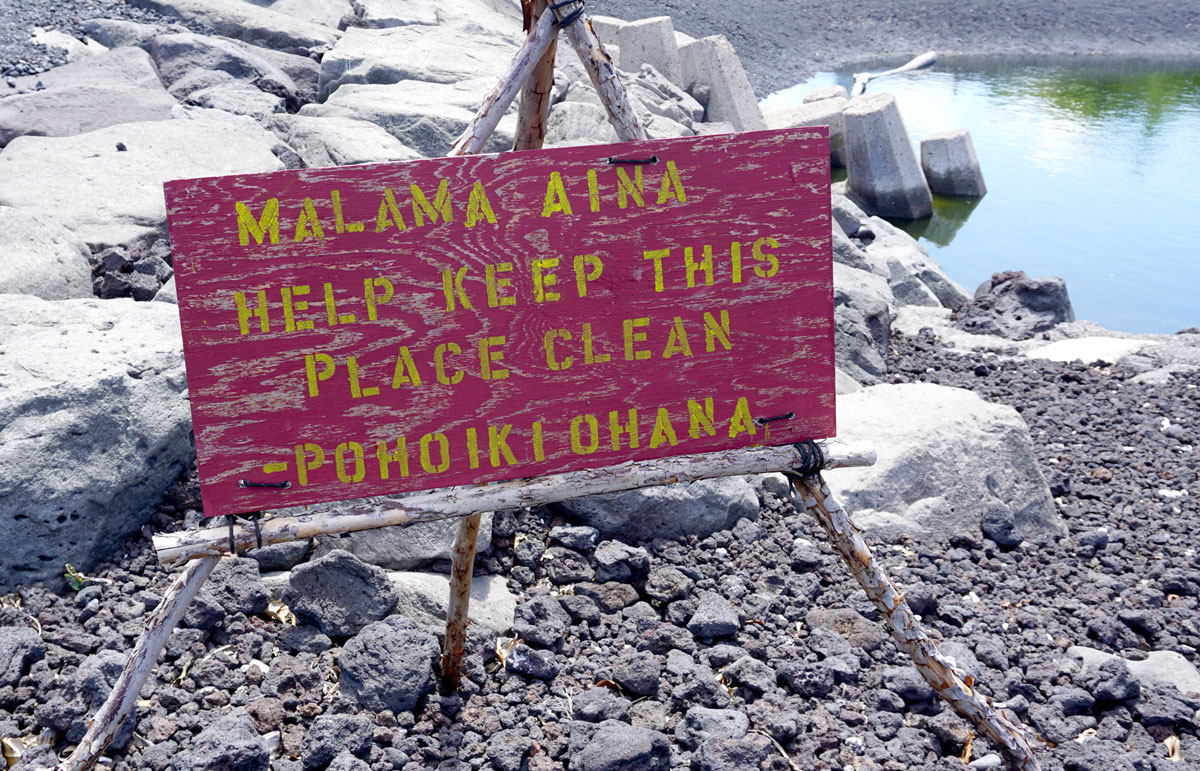 Mahalo for reading
our complete list
of Maui camping
spots
There is a cleansing mental shift that only seems to come with fresh air, a tent, close family and friends, and a minimalist attitude. We encourage you to come to Maui and seek out this feeling. What is your favorite place to camp in Maui?