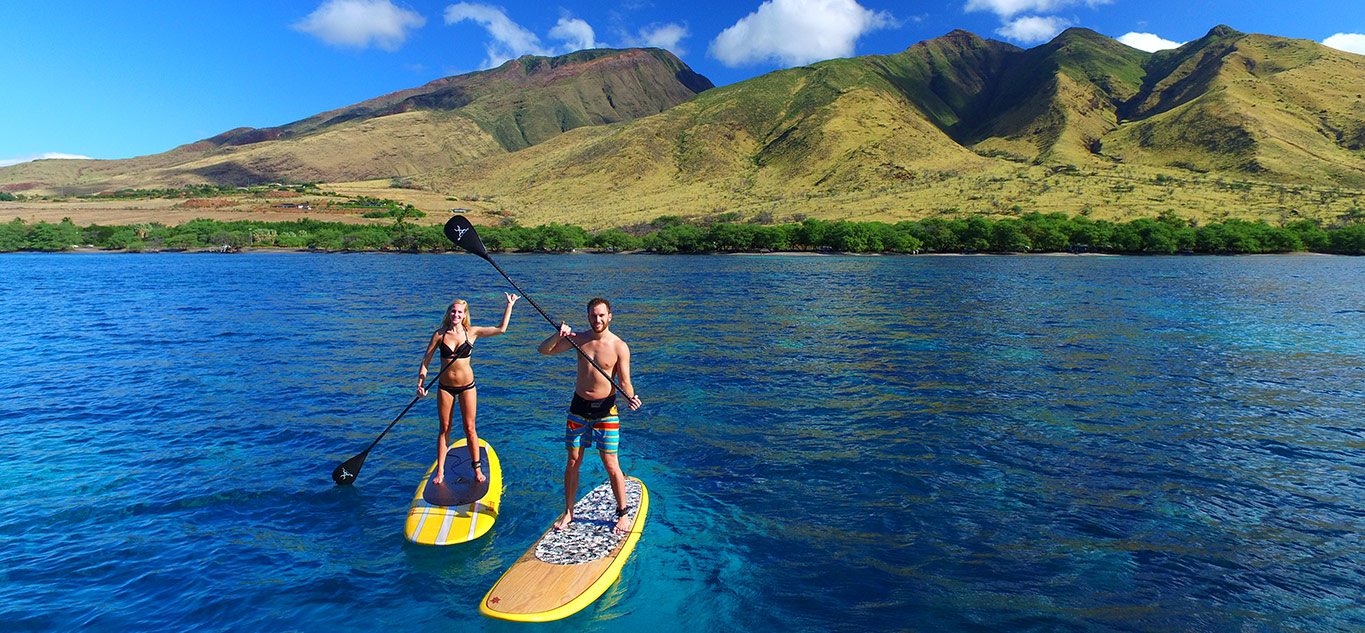 The Best Maui
ocean activities
and tours
When visiting the magical island of Maui, take advantage of all the awe-inspiring offerings this paradise offers. Chill out beachside with a novel, and decompress with breathtaking scenes of the Pacific Ocean and the outer islands of Kaho'olawe, Lana'i, and Moloka'i as your backdrop. Just imagine the comfort of having a valuable insider's perspective; you can rest at ease knowing that all the hard work of vacation planning is already done.
All that is left is for you, your family, and your friends to experience the best Hawaiian vacation possible. With the spirit of aloha, we welcome you to read a handful of the most inspirational island pastimes.
There is absolutely no doubt that the #1 ocean activity on Maui is whale watching. If you are visiting Maui during the winter months, give yourself one of the biggest gifts of your life and take advantage of the chance to see the humpback whales during their annual migration to Hawaii. Words cannot even begin to describe how fabulous this activity can be, especially because Maui is regarded as the best place in the world for whale watching.
View More

about Whale Watching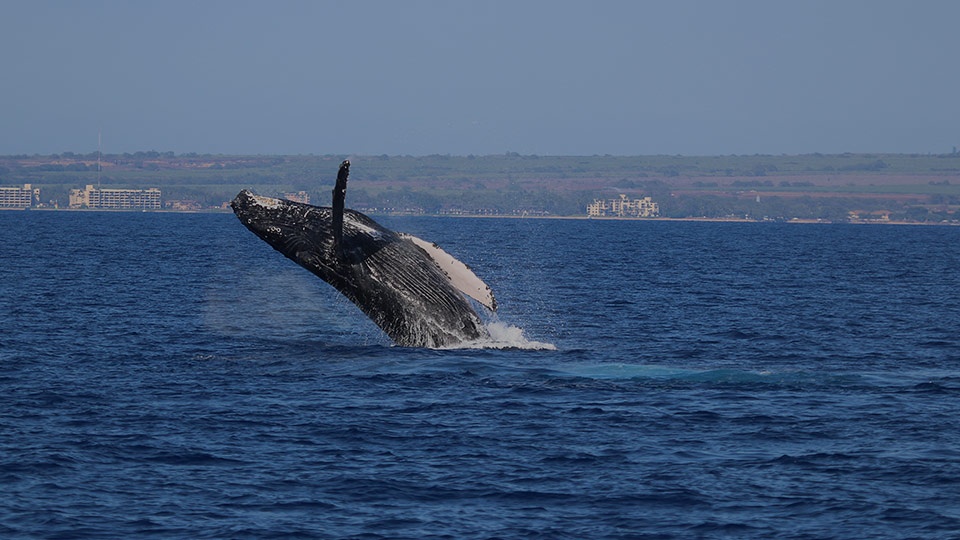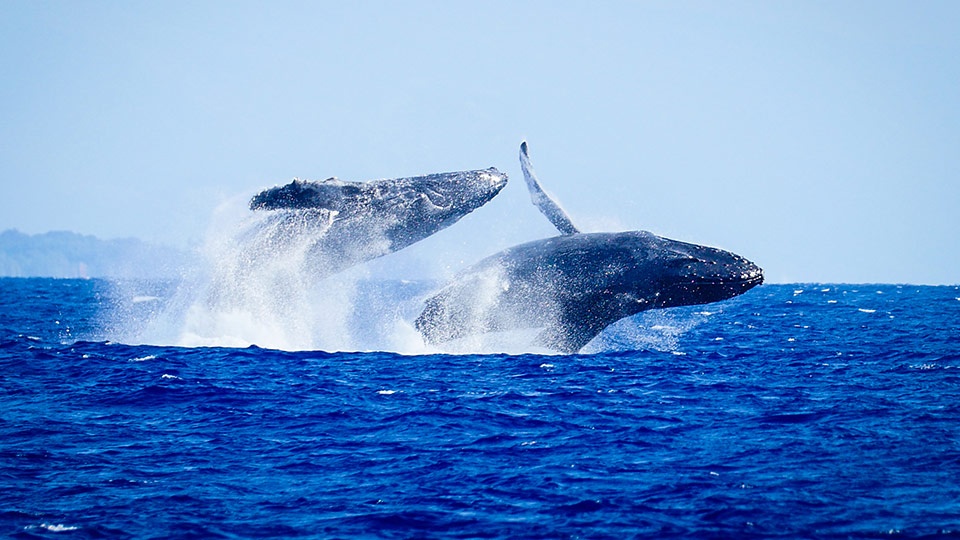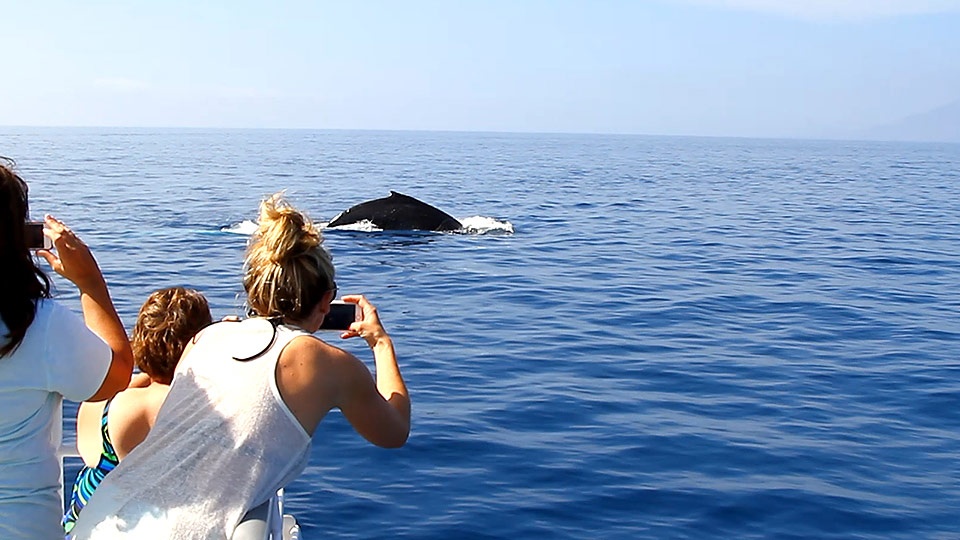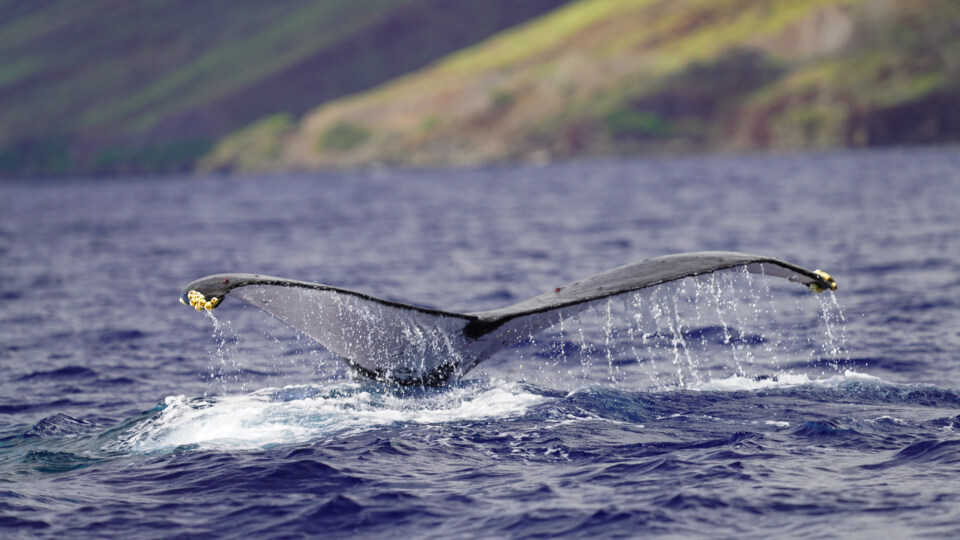 Pride of Maui Whale Watching Tour
Guaranteed whale sightings
The second best ocean activity on Maui is a fun-filled snorkel tour with Pride of Maui. Explore the underwater world and watch Hawaiian green sea turtles tread water through the luminescent Pacific Ocean, frolicking around bustling volcanic and coral reefs. Witness vibrant schools of tropical fish, sea anemone, and a variety of unique reef animals endemic to the Hawaiian oceans alone. Molokini snorkeling is widely considered a must-do while on the Valley Isle.
View More

about Snorkeling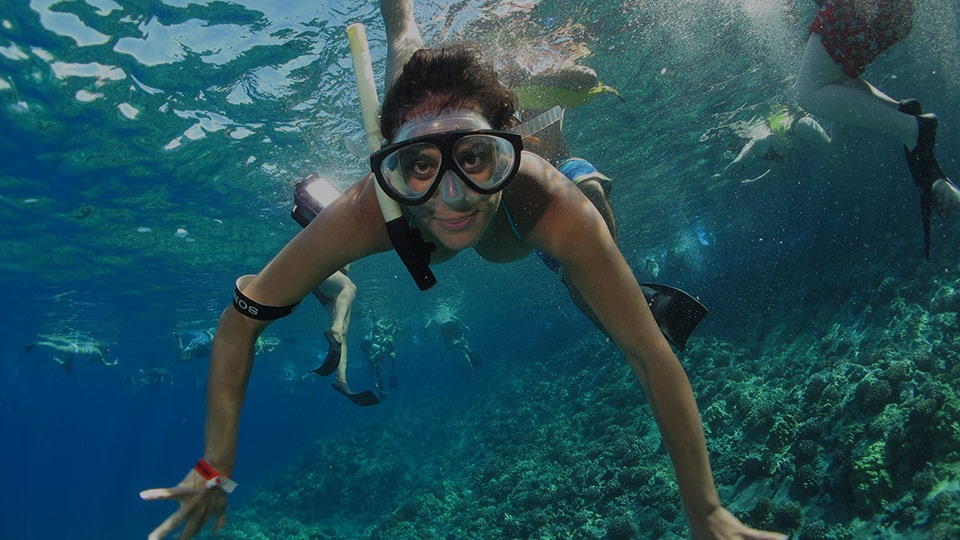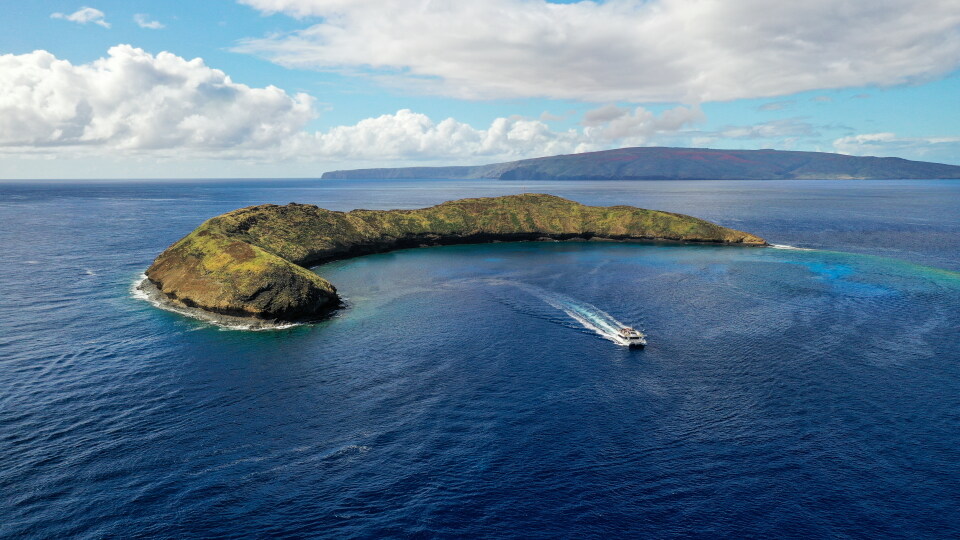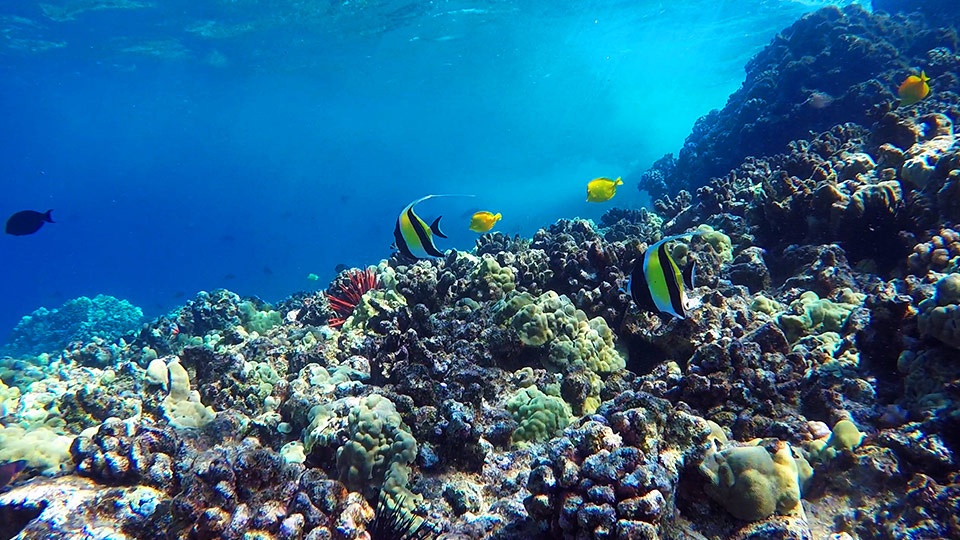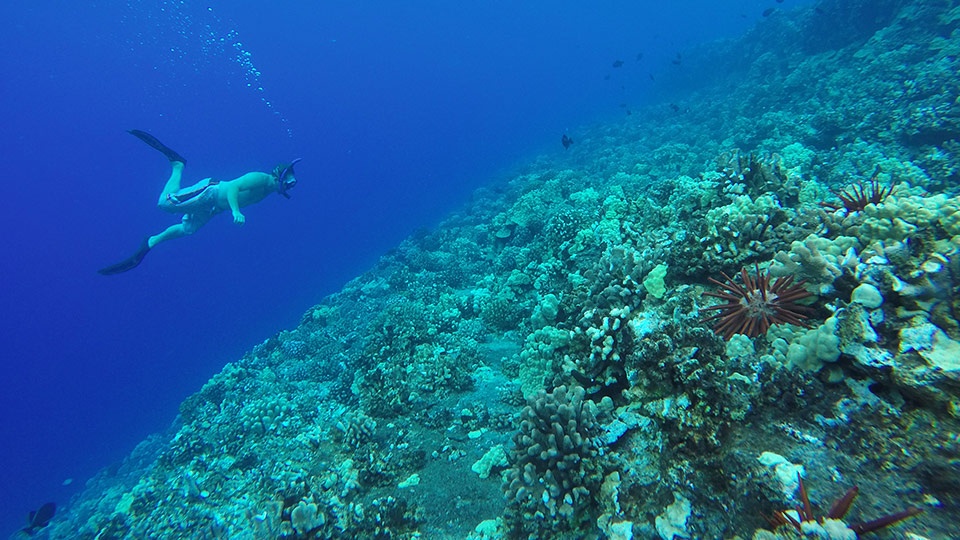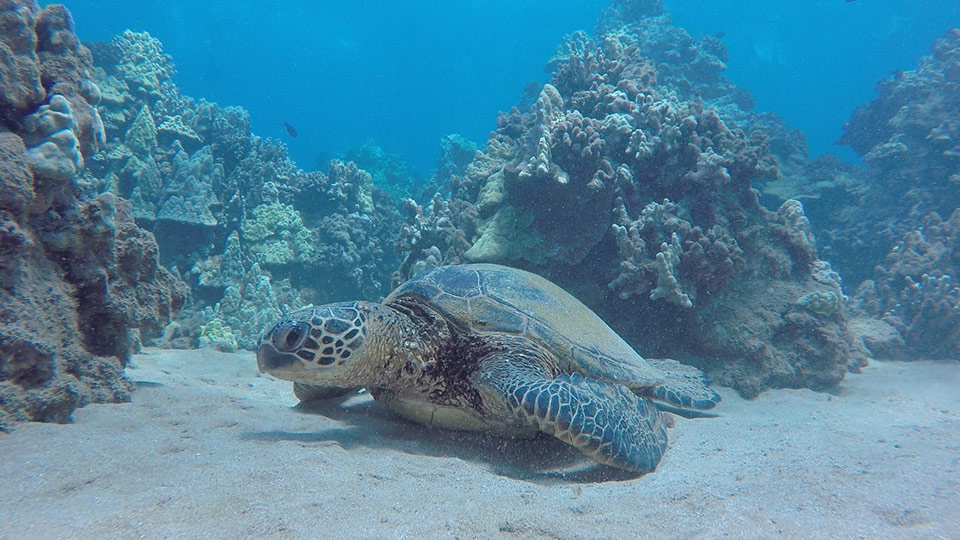 One of the most popular ocean activities in Hawaii is surfing. Residents and visitors alike have always been drawn to the waves surrounding the Hawaiian Islands. Each island offers a variety of surfing possibilities depending on your ability, but Maui is the best island to learn how to surf year round.
View More

about Surfing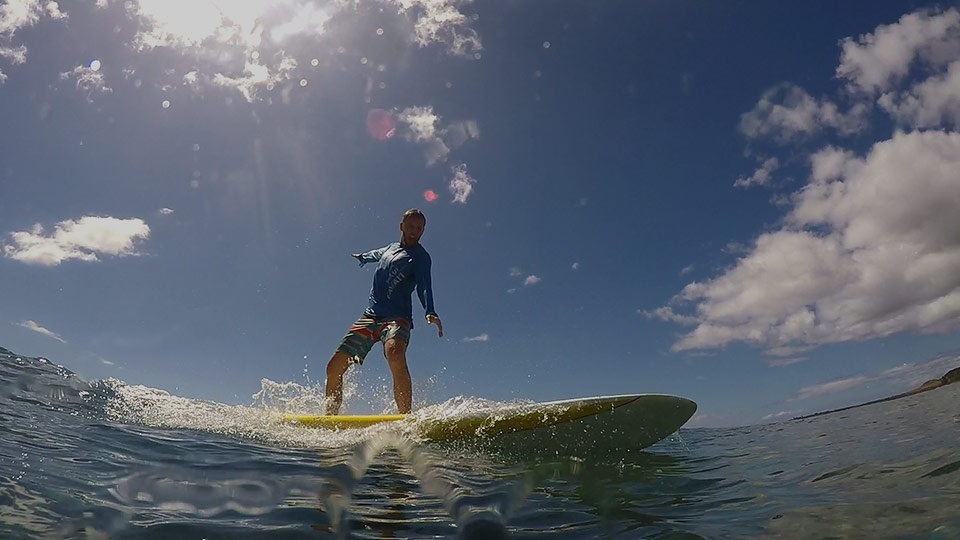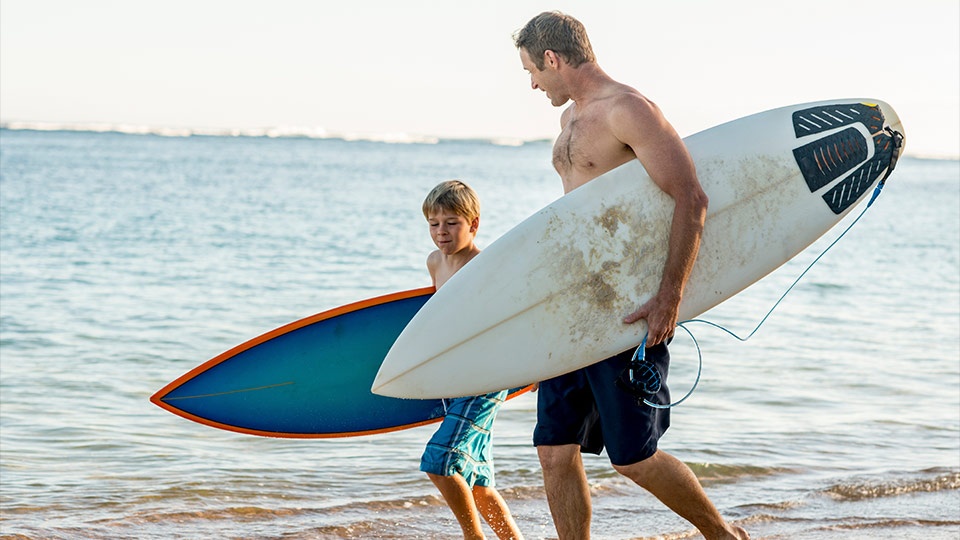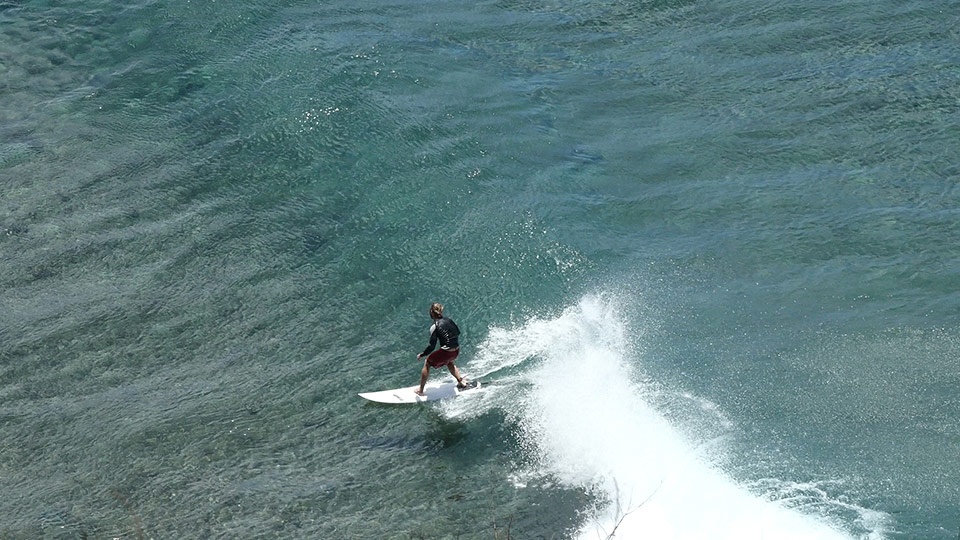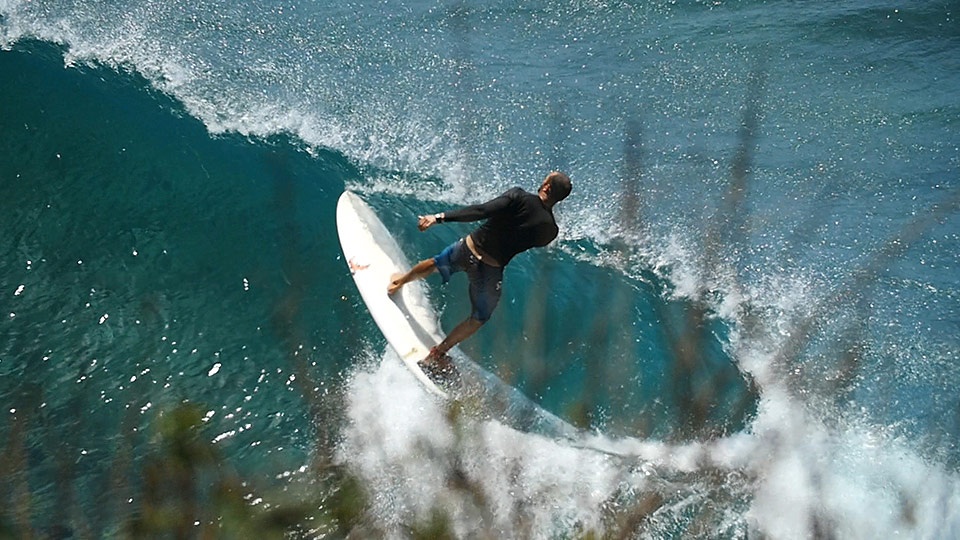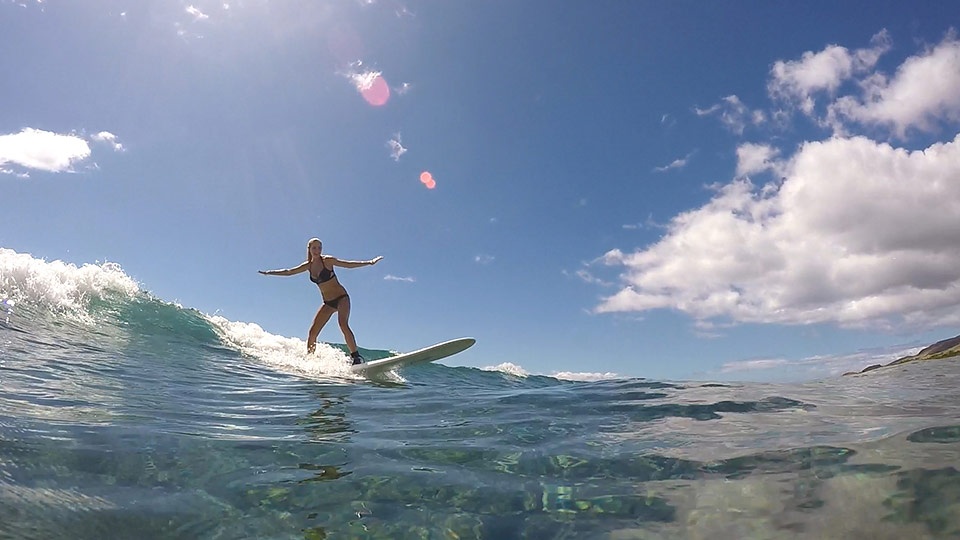 Maui is the ultimate location for SNUBA diving in Hawaii. SNUBA is a unique hybrid of snorkeling and scuba that is easy to do. The underwater coastlines boast an abundance of sea life, lava rock reef formations, coral gardens, and ideal locations to explore. Here you can safely and easily travel across the reef while awestruck from examining Maui's perfectly balanced ecosystem of colorful schools of fish, marine animals, caves and Cauliflower Coral.
View More

about SNUBA Diving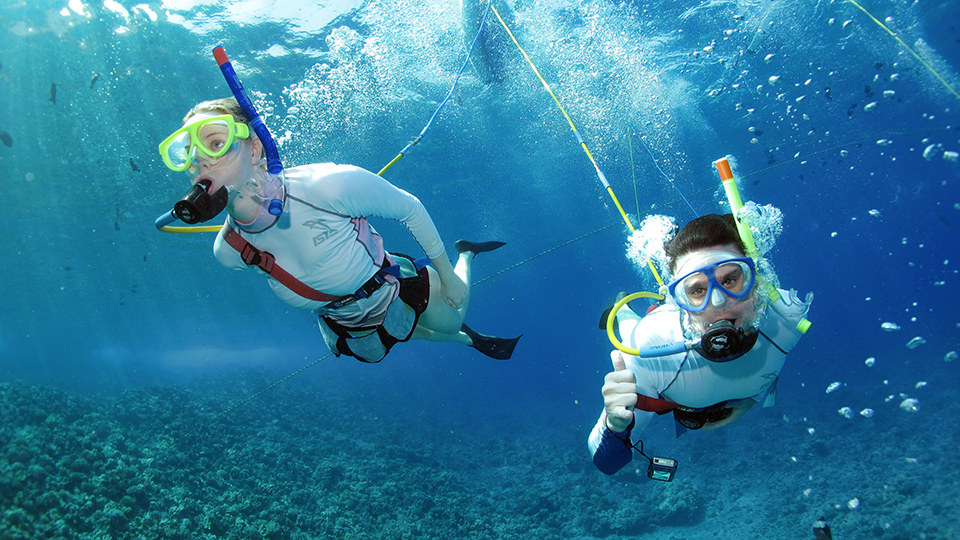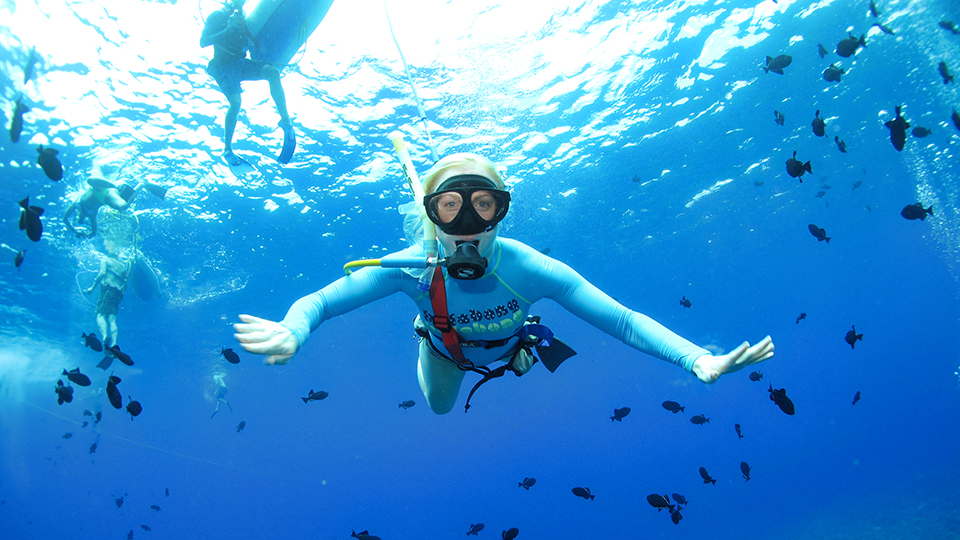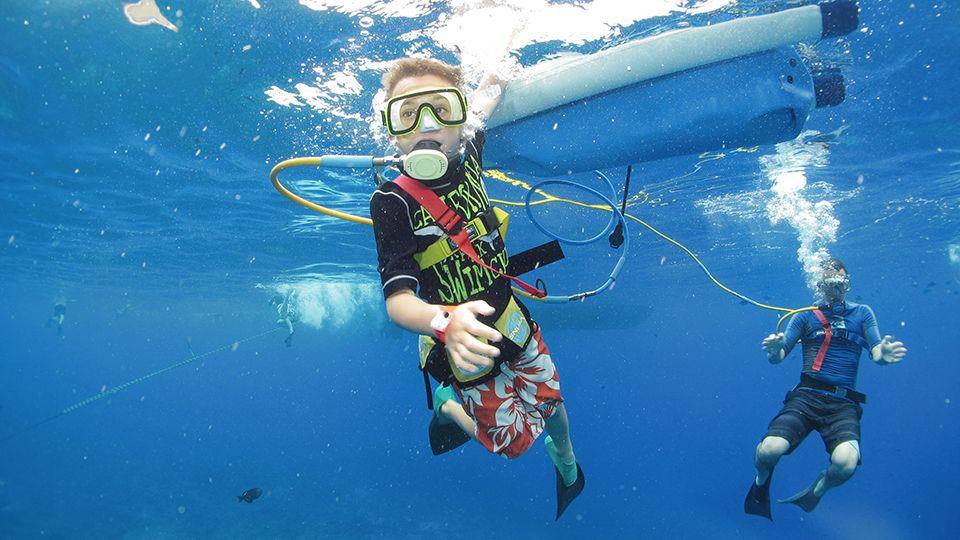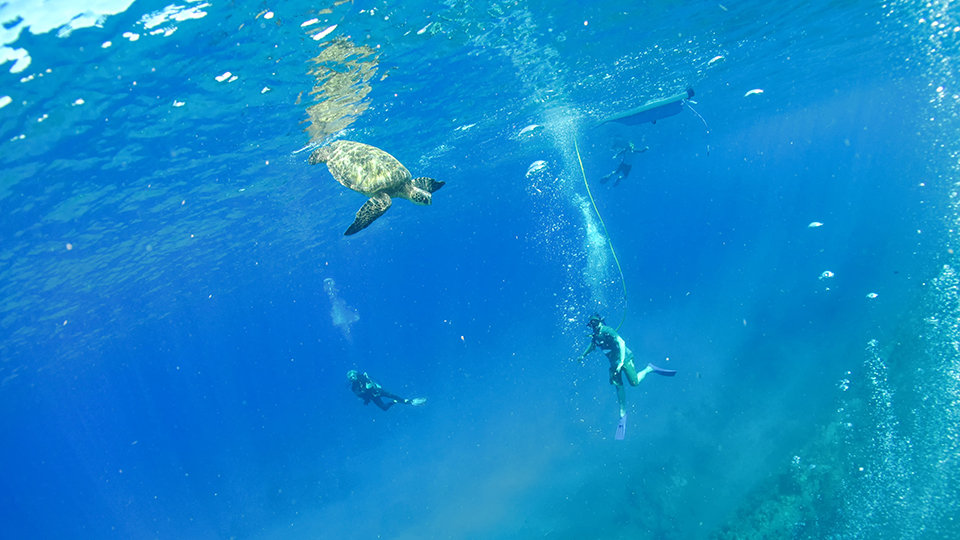 05
Sea Scooter Snorkeling
Scooter Snorkeling Tours are perhaps one of the most innovative ways to snorkel in Maui. While accompanied by professional guides and assisted by underwater scooter devices, visitors travel throughout the South Maui waters to explore vibrant reef formations, tropical fish, and marine life.
View More

about Sea Scooter Snorkeling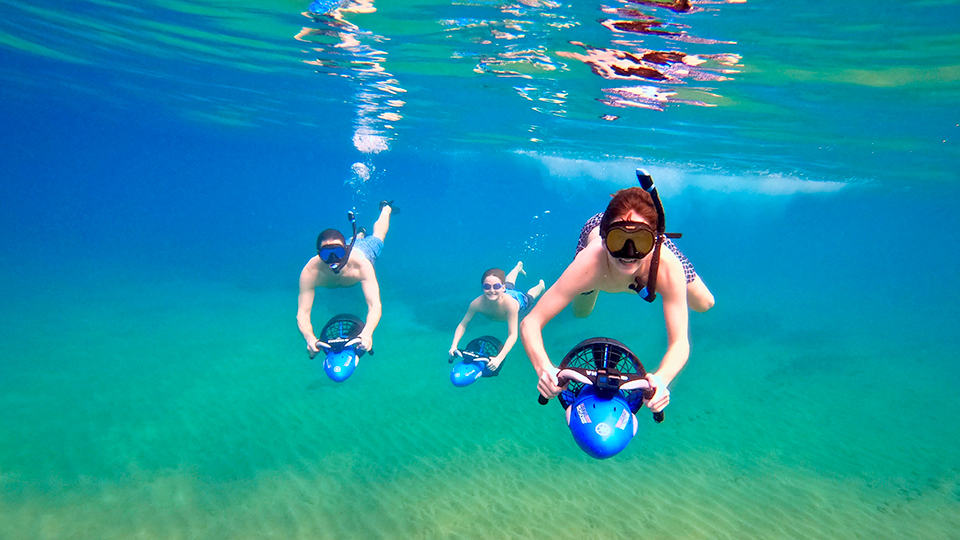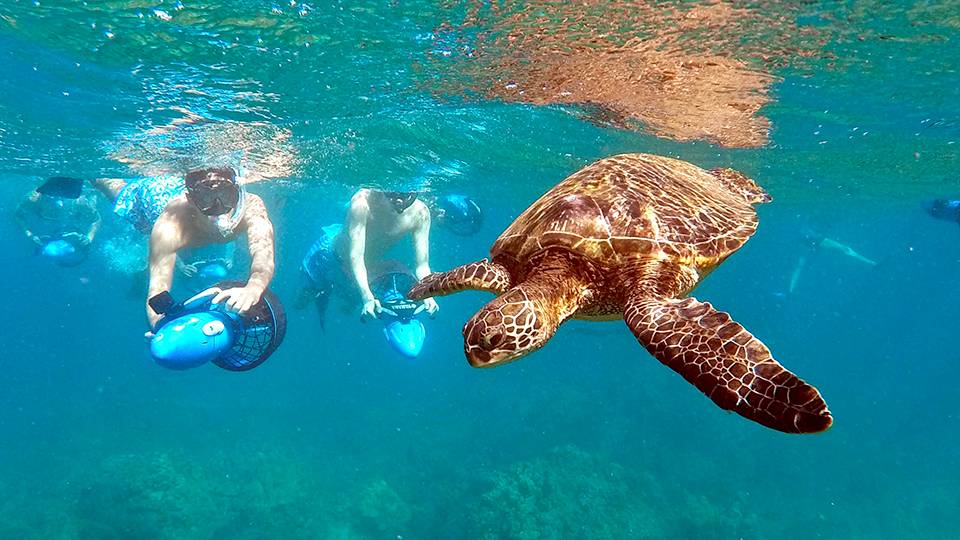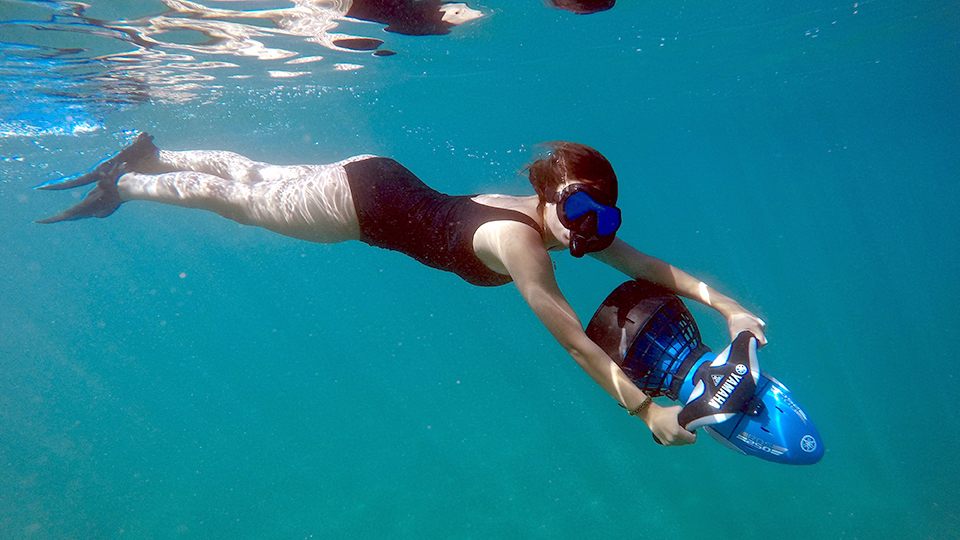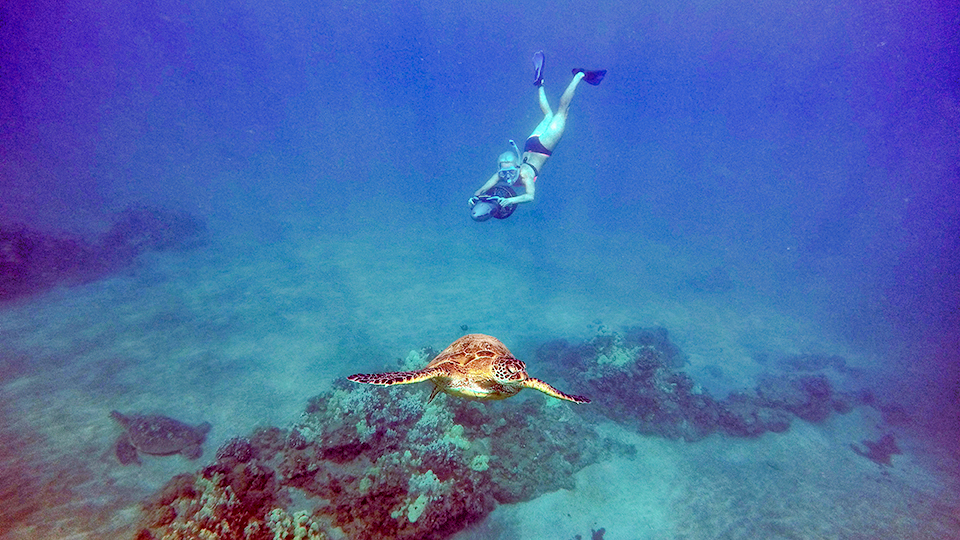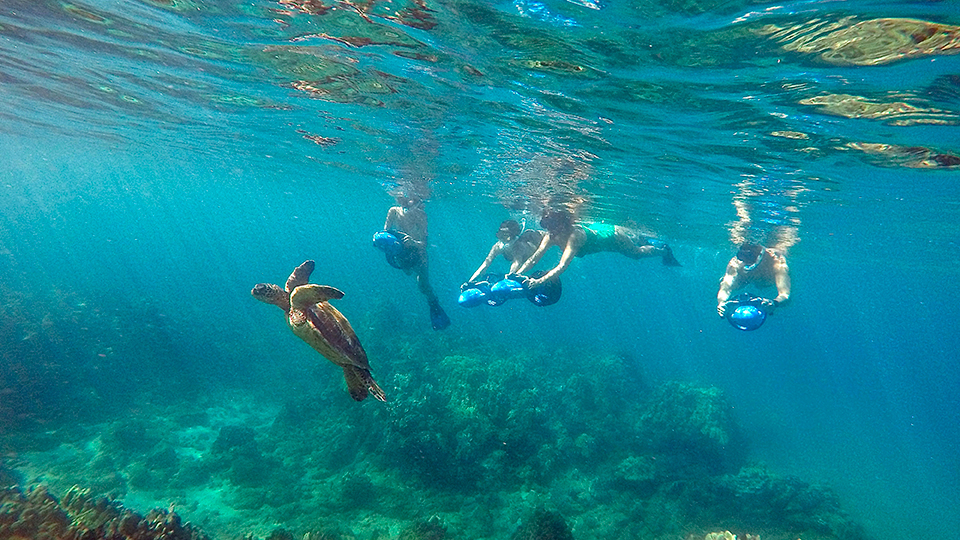 The Island of Maui is a world-renowned destination for many reasons, and scuba diving is undoubtedly on that list! From beginner to professional levels, there's an incredible array of Maui scuba diving companies with which to explore.
View More

about Scuba Diving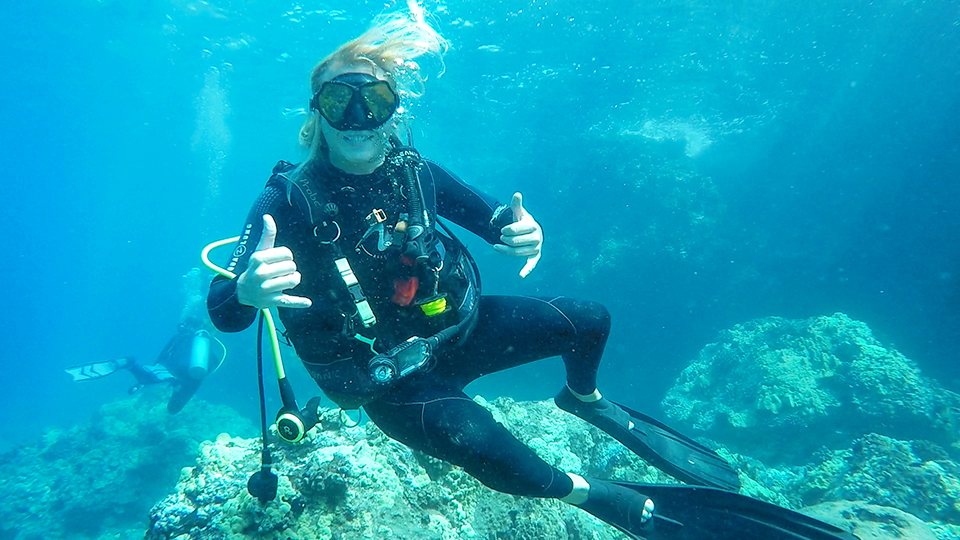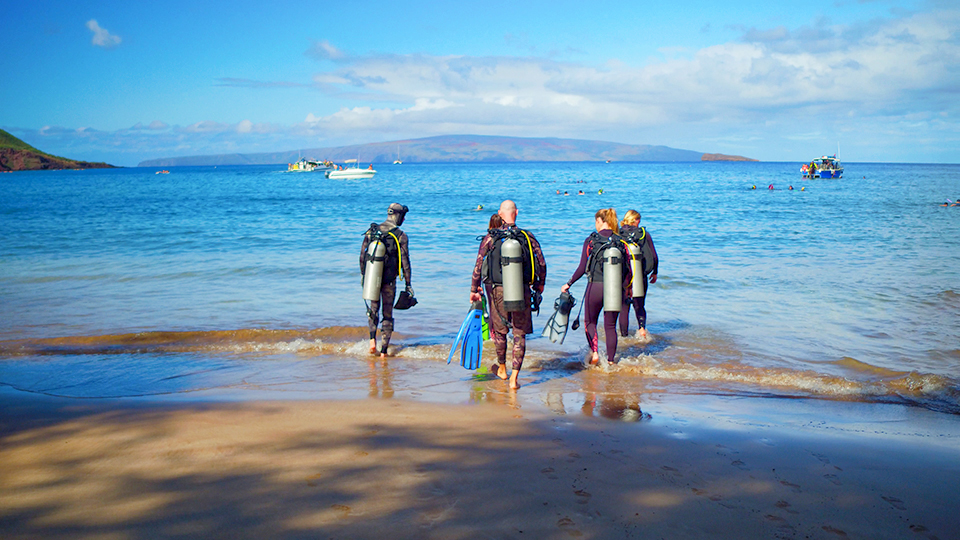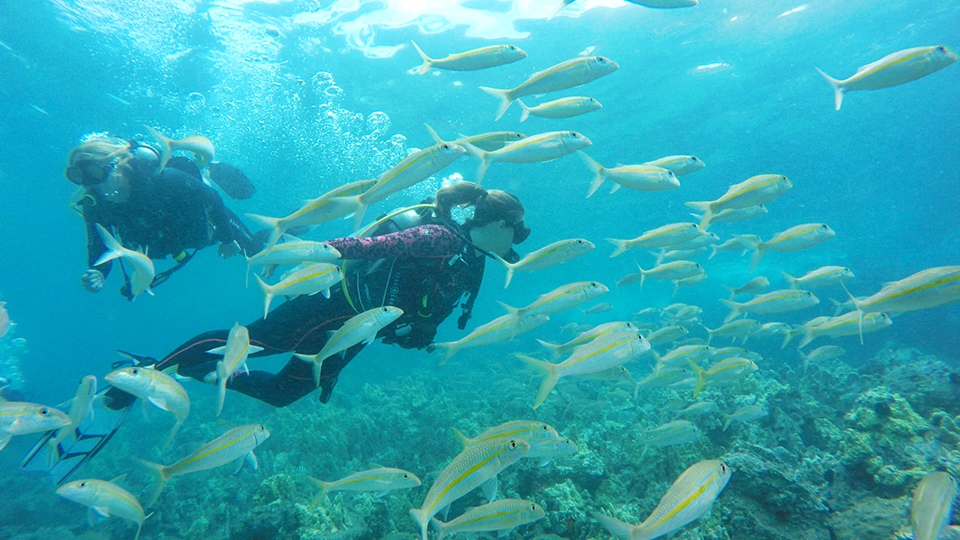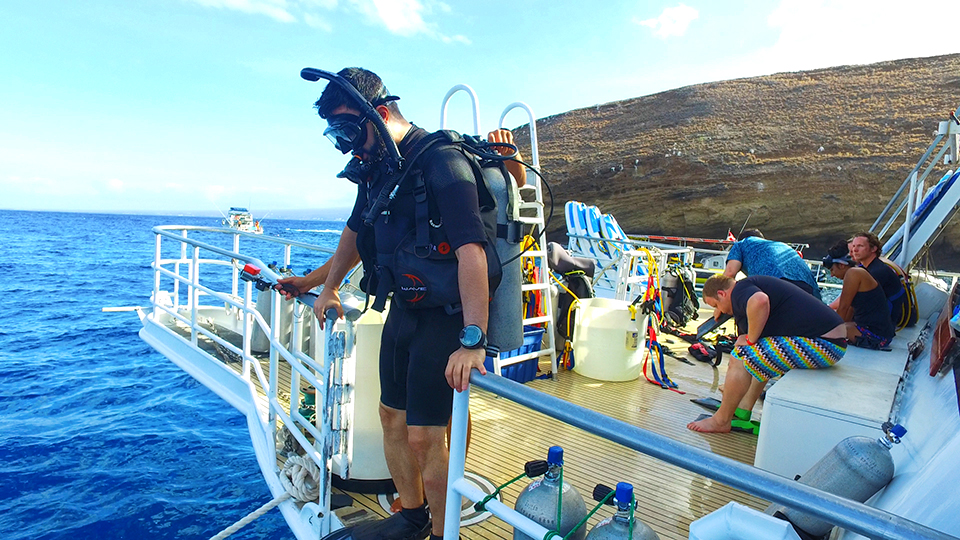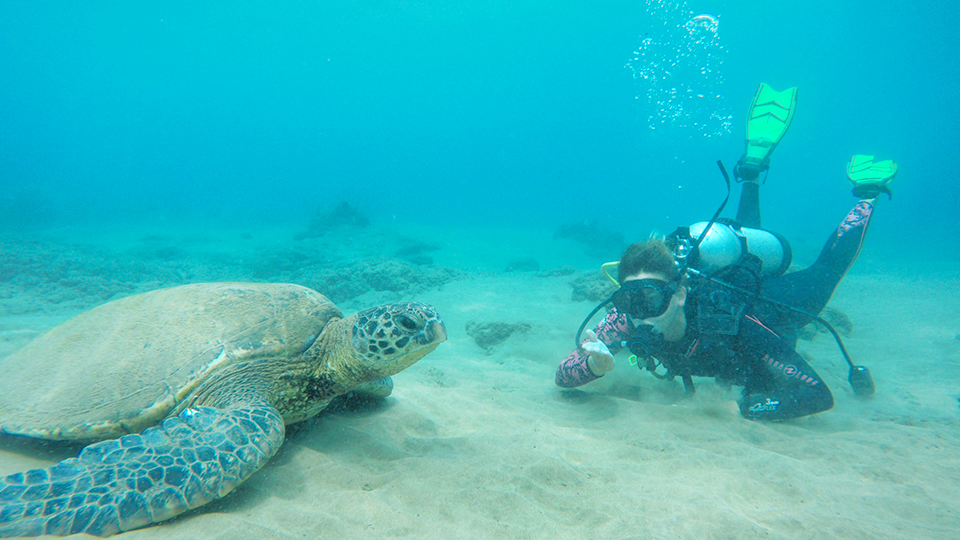 Stand Up Paddling is rapidly becoming one of the most popular ocean activities in the world. Available to the masses and easy to learn, this is a great way to spend a day "sweeping the ocean," relaxing and enjoying gorgeous sunshine and shoreline views. Strengthen your core, find your balance, and feel a true sense of achievement learning stand up paddling in Hawaii.
View More

about Stand Up Paddling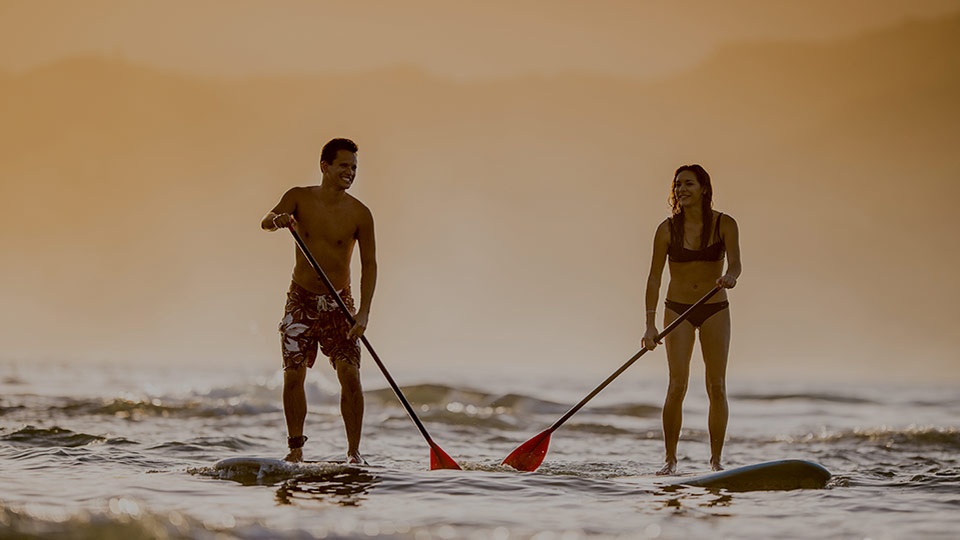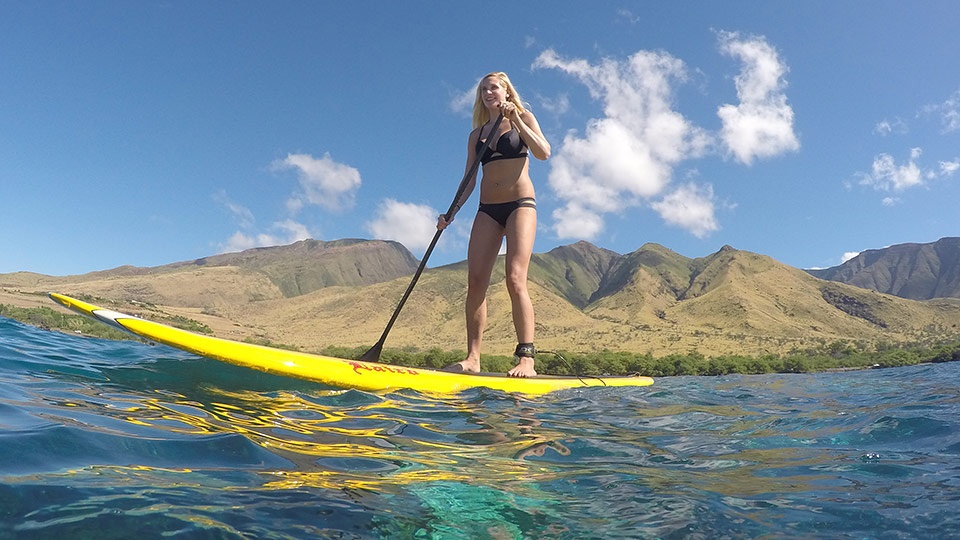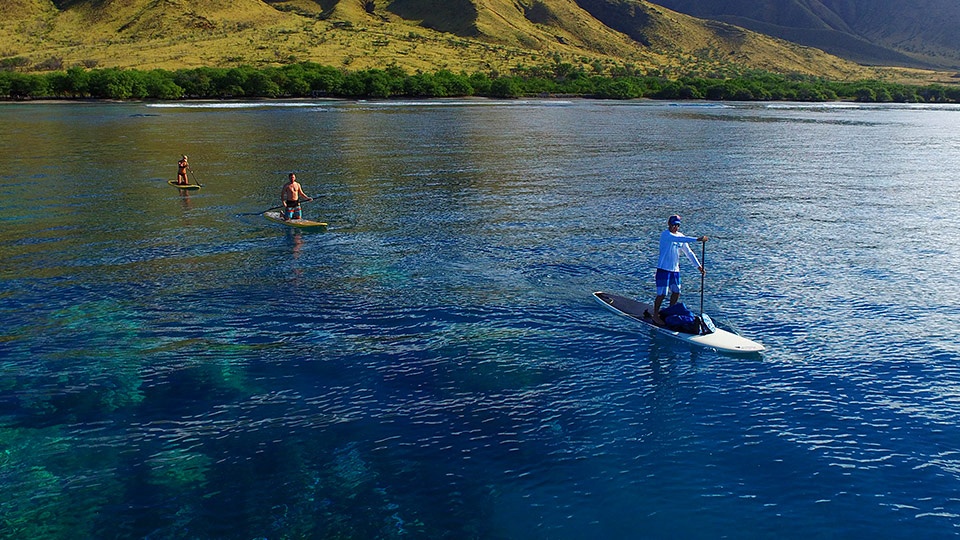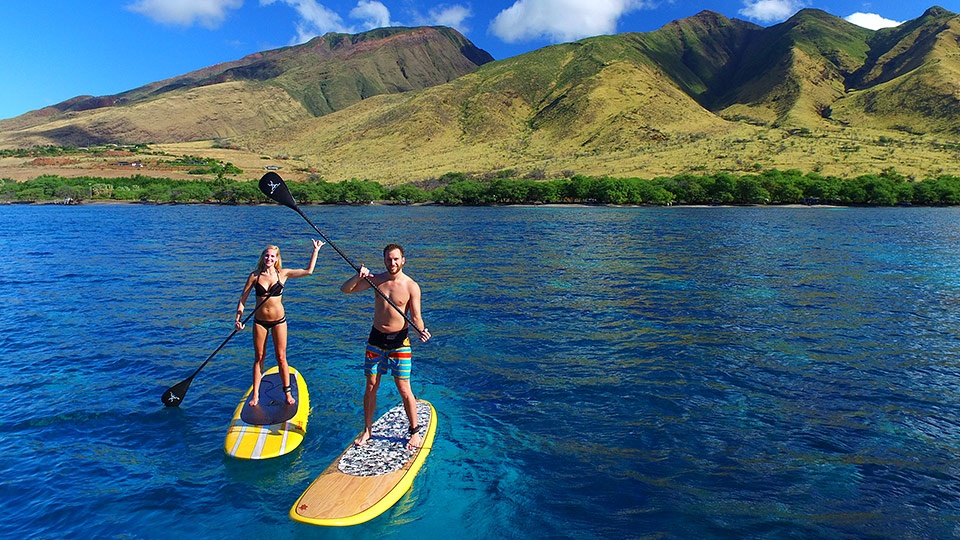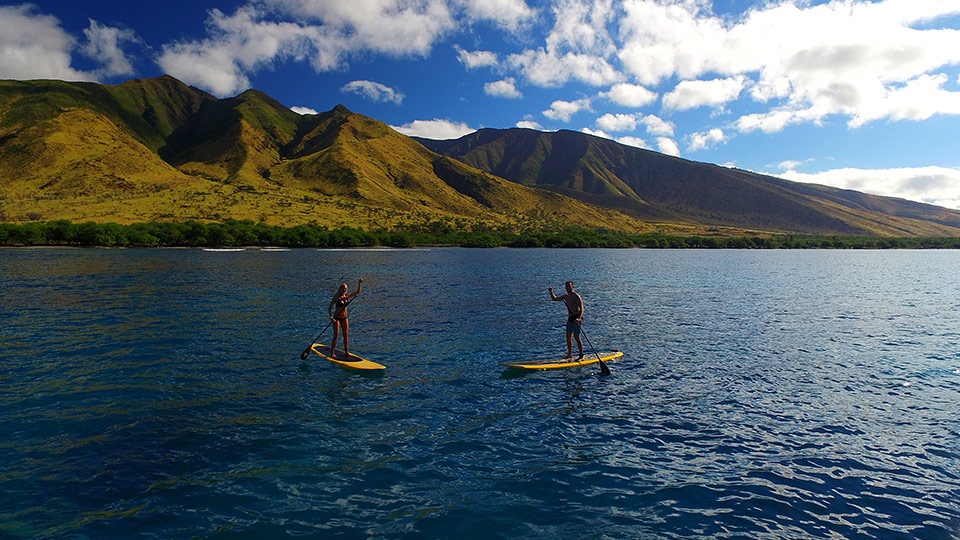 08
Hawaiian Outrigger Canoe Paddling
When seeking out the best ocean activities on Maui, make sure to look into a Hawaiian Outrigger Canoe tour. Canoes have been paddled for thousands of years by Polynesians and exploration by canoe is how the Hawaiian Islands were first discovered. With many options for canoe tours available, guests can start their day with a morning departure from Makena/Wailea or from various entry points out of West Maui including Olowalu and Honolua.
View More

about Hawaiian Outrigger Canoe Paddling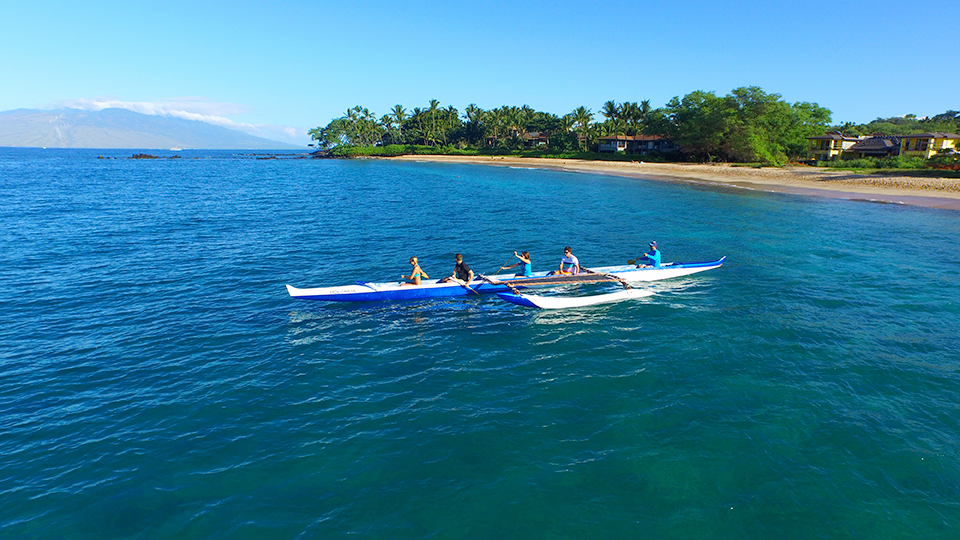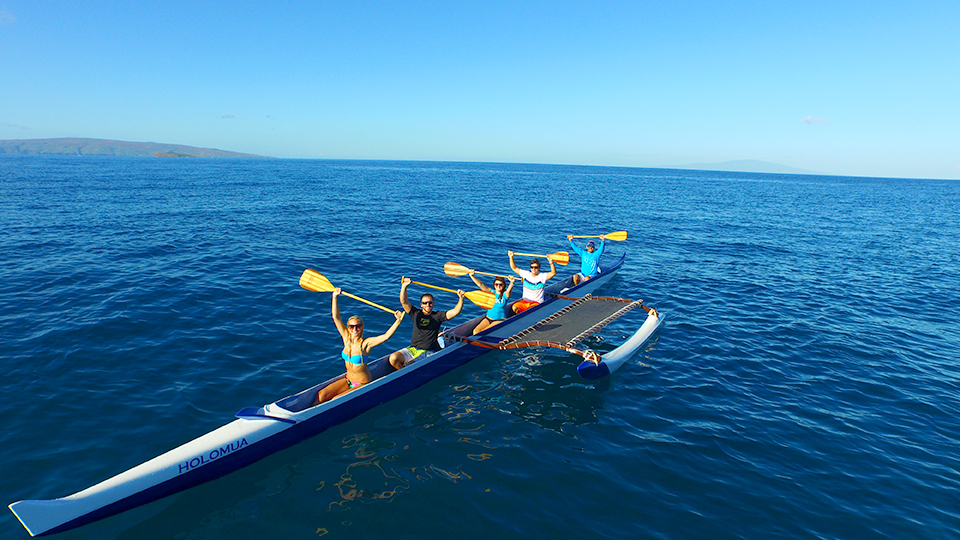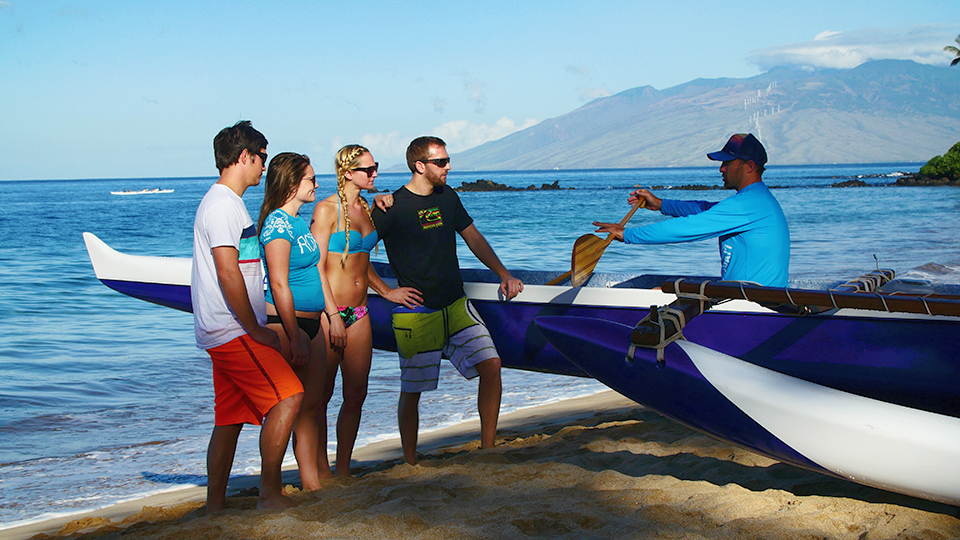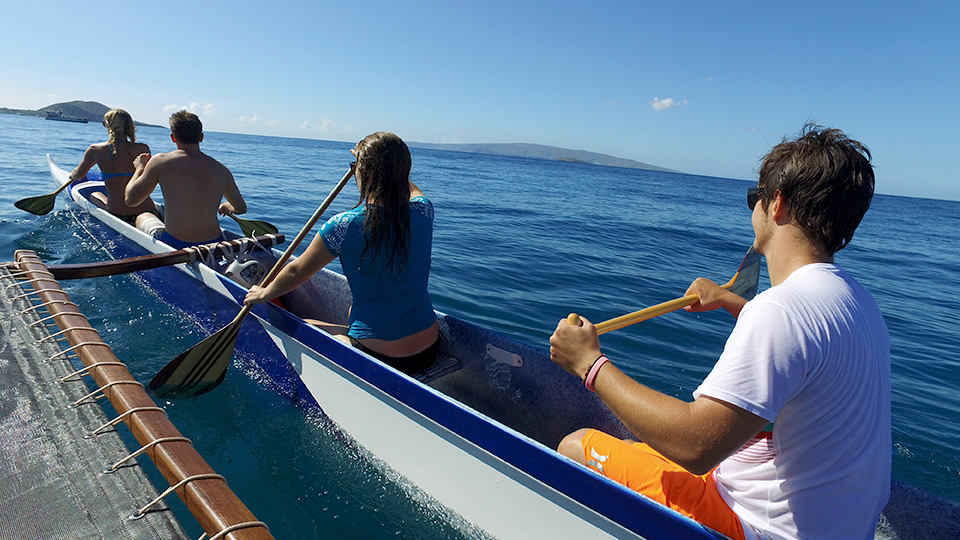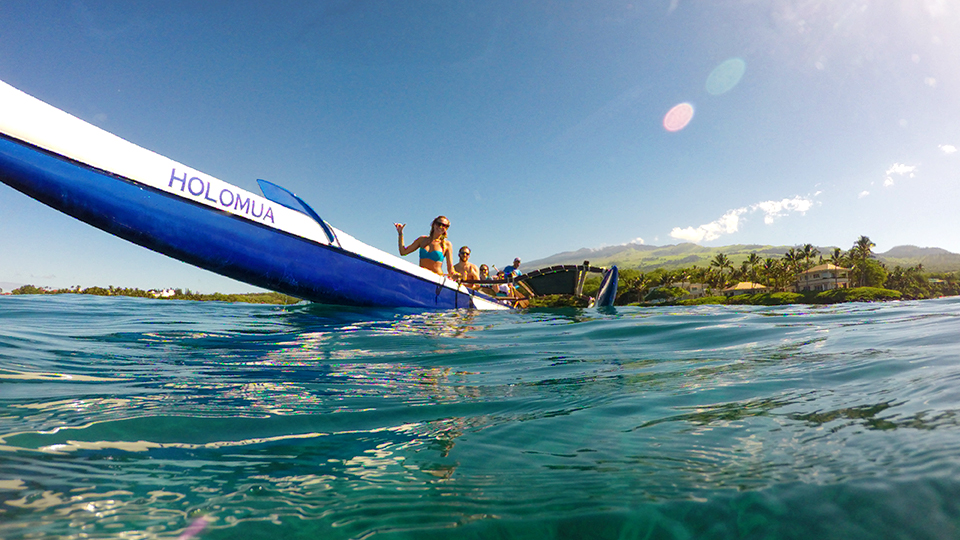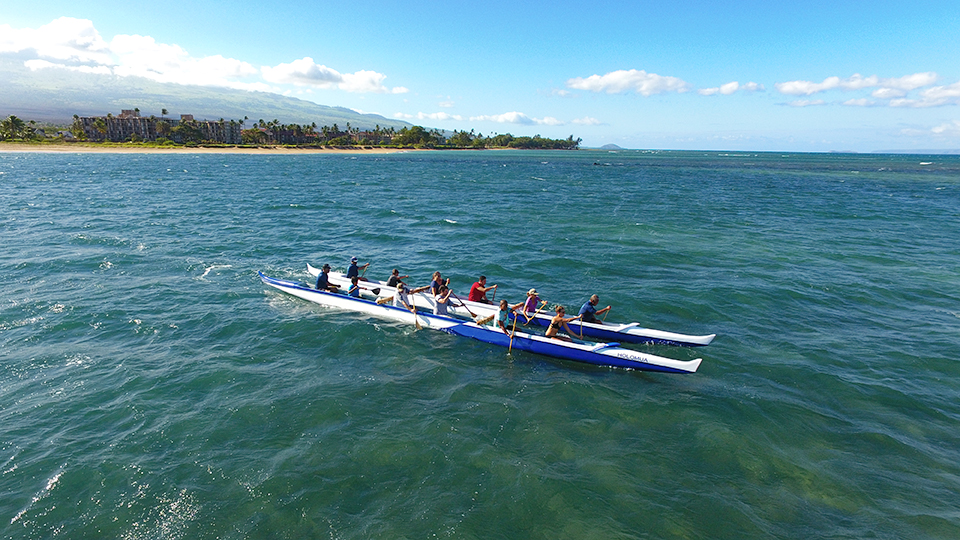 Kayaking on Maui is one of the best ways to see the beauty of the island, learn about the points of interest, and explore Maui the right way—from the ocean! At Maui Kayak Adventures, a knowledgeable guide will take you on a tour of some of the best snorkeling areas on the island, including West Maui's Olowalu Turtle Garden, Makena's Turtle Town, Honolua Marine Preserve, and for the experienced paddlers, Molokini Crater.
View More

about Kayaking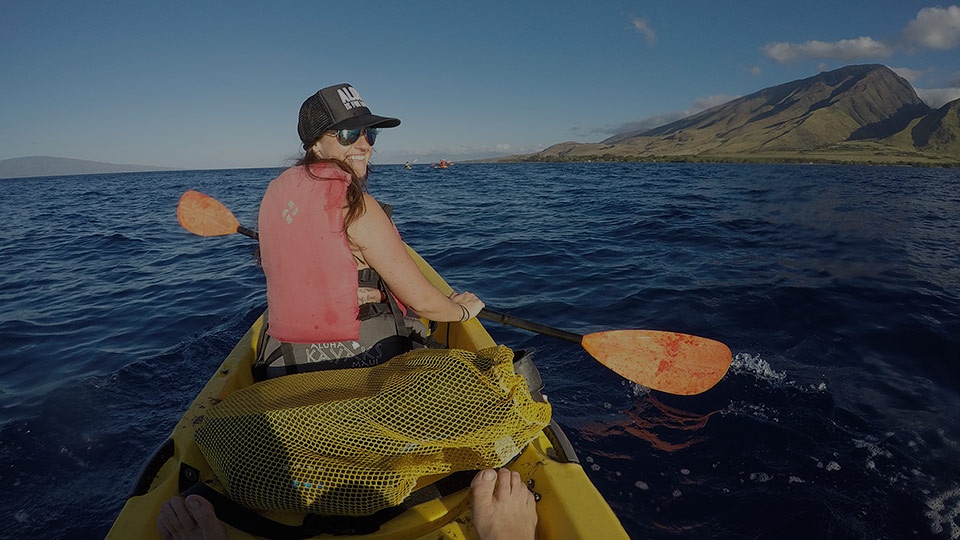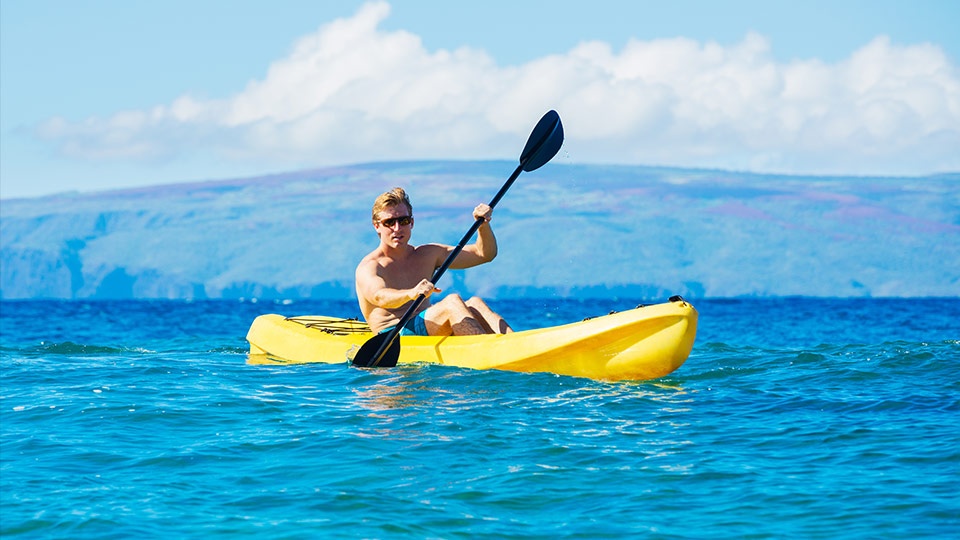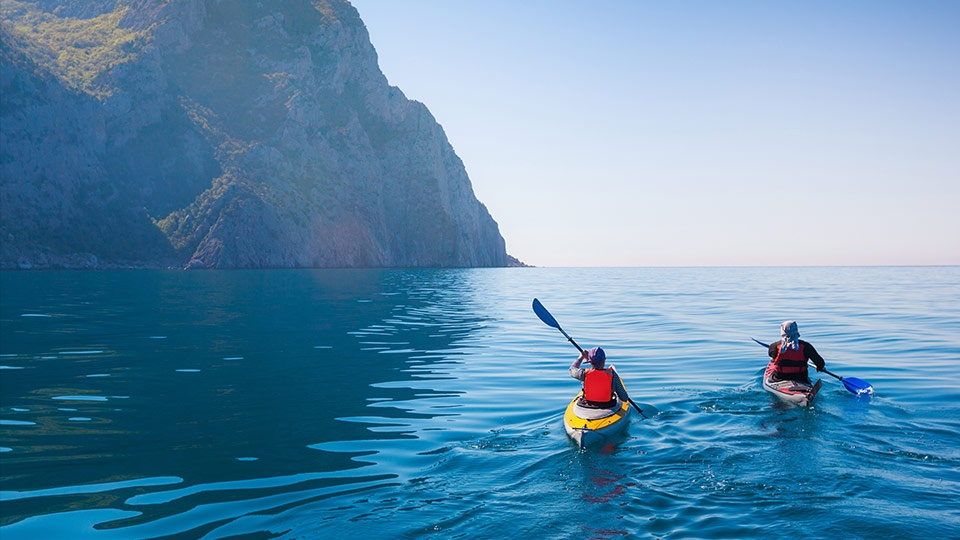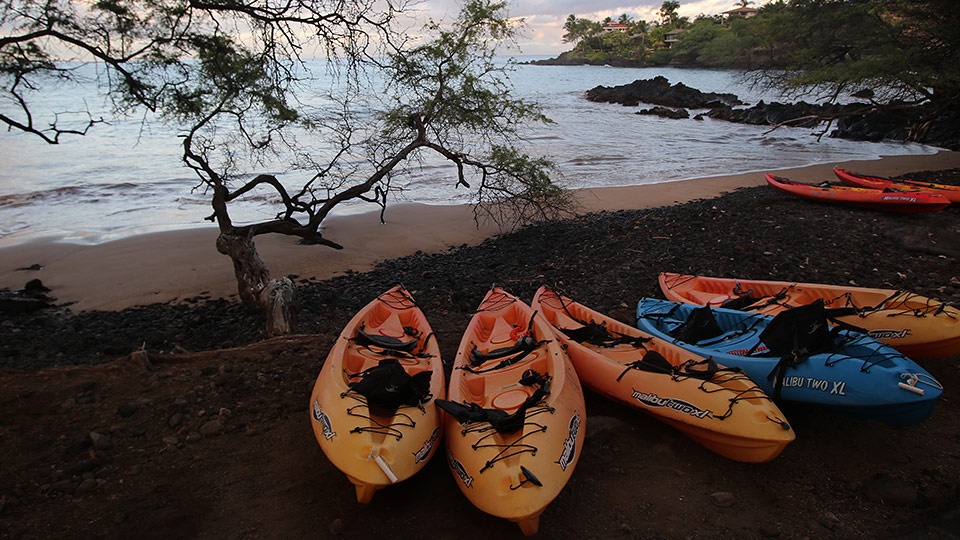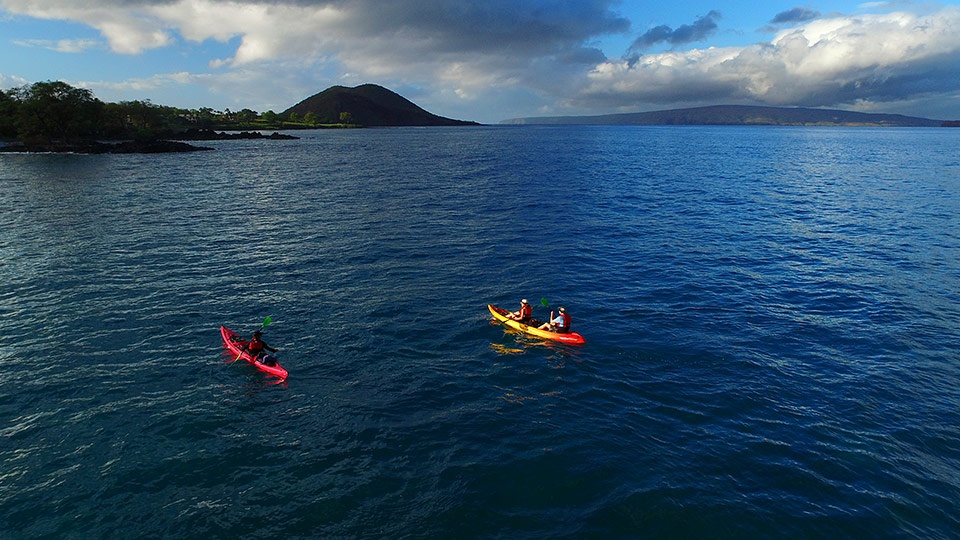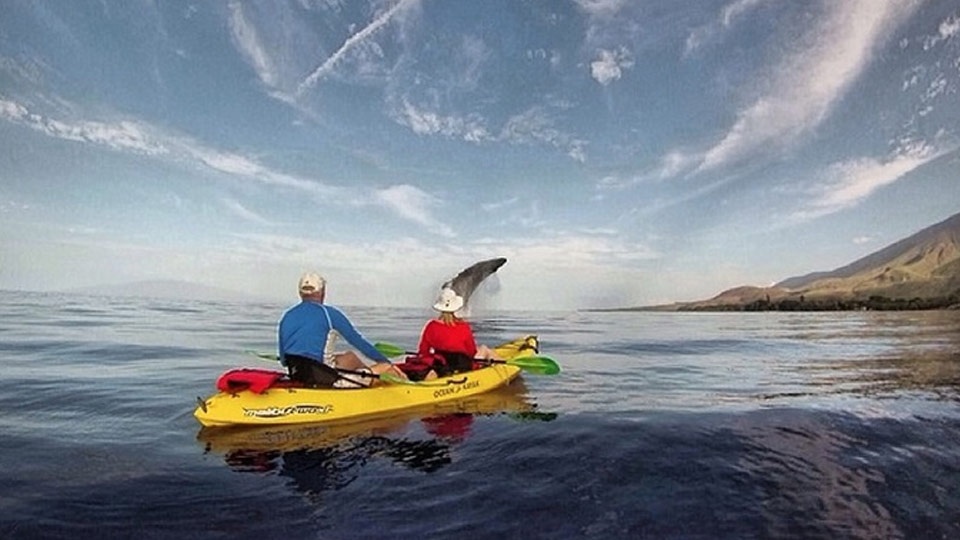 Explore Maui's majestic oceans on a rafting tour with Redline Rafting. On their recognizable 35-foot red customized ocean raft, guests can enjoy unique snorkeling and whale watching tours. Embarking from Kihei, this activity is an especially fun Maui adventure for small groups.
View More

about Rafting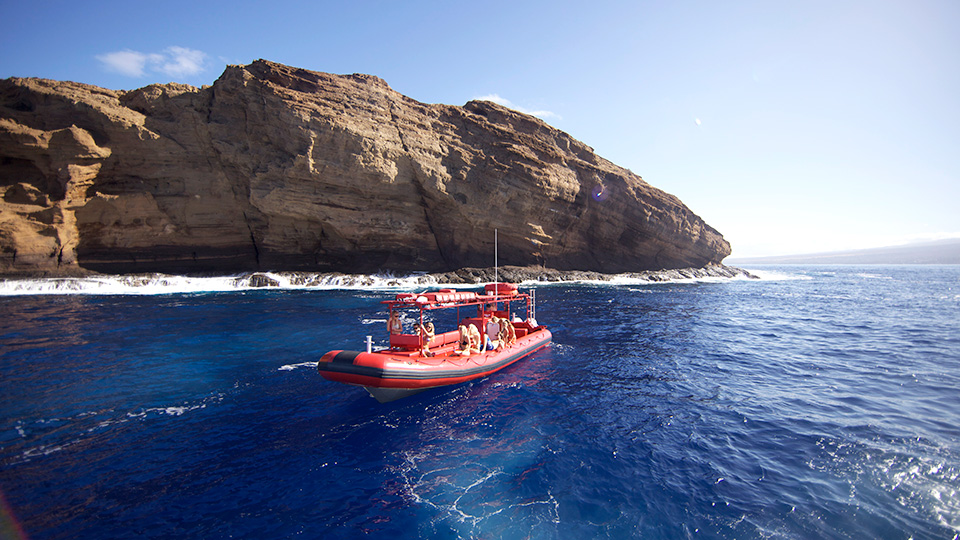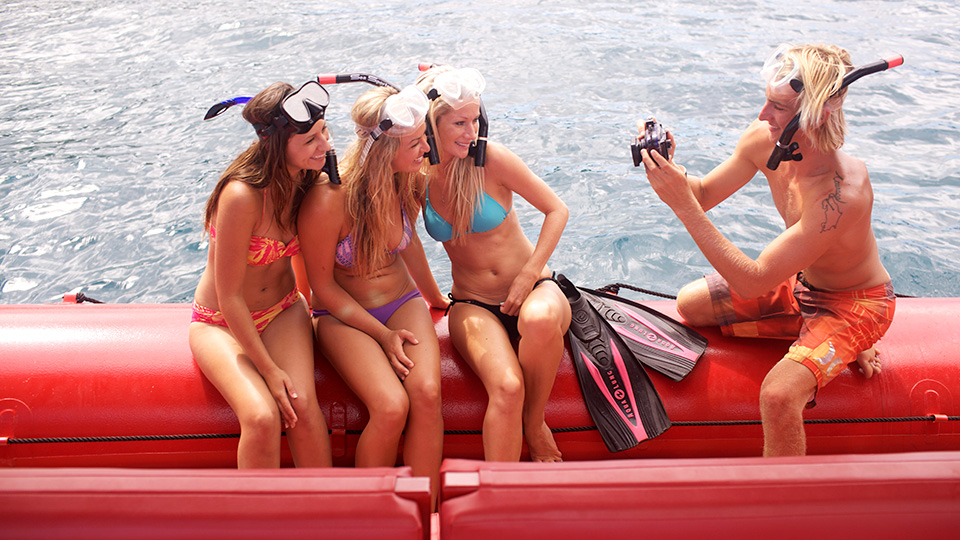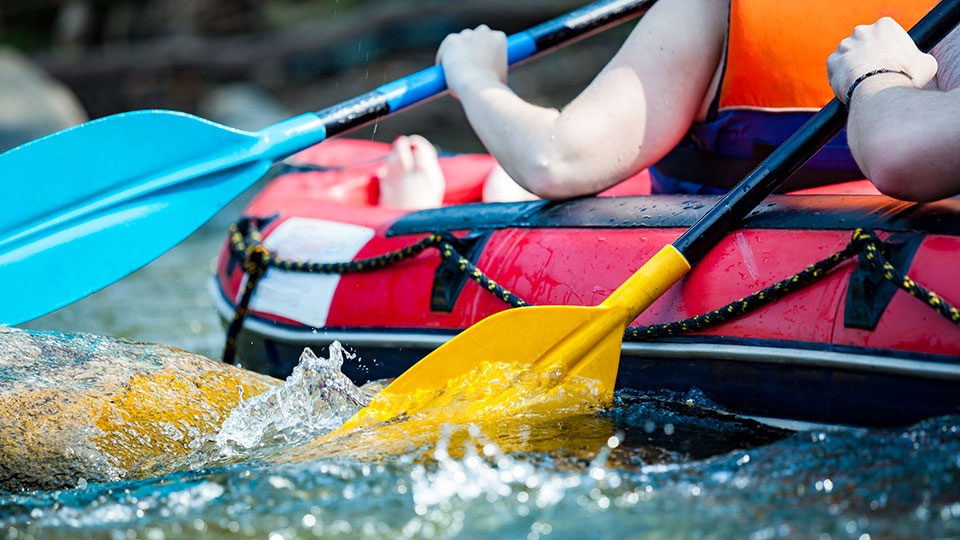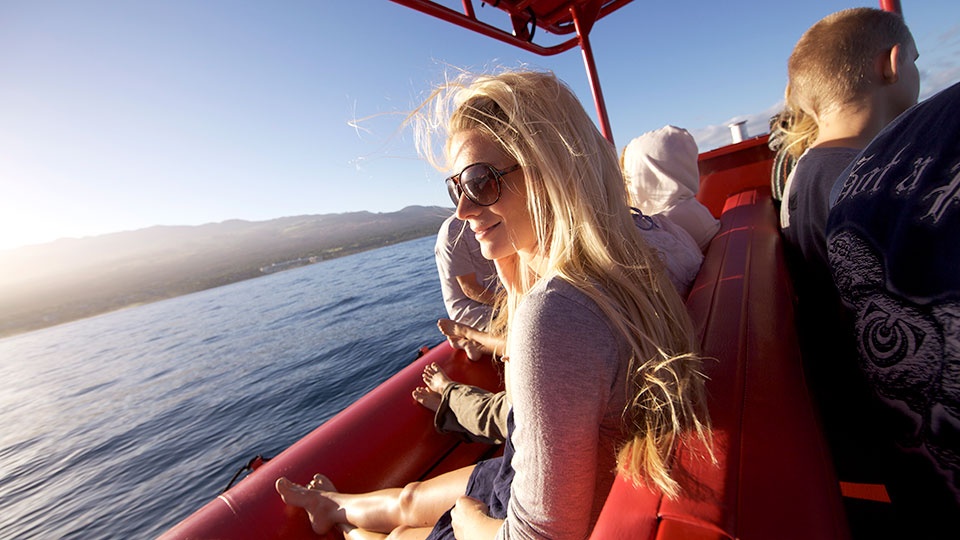 Kitesurfing is one of the most popular ocean activities internationally. For the past 10 years, kiteboarding on Maui has become increasingly popular here, putting Maui on the map for kitesurfers all around the world. As it is a favorite pastime for residents, visitors, and an international watersports crowd, it is common to see kites flying over the Maui coastlines on a daily basis.
View More

about Kitesurfing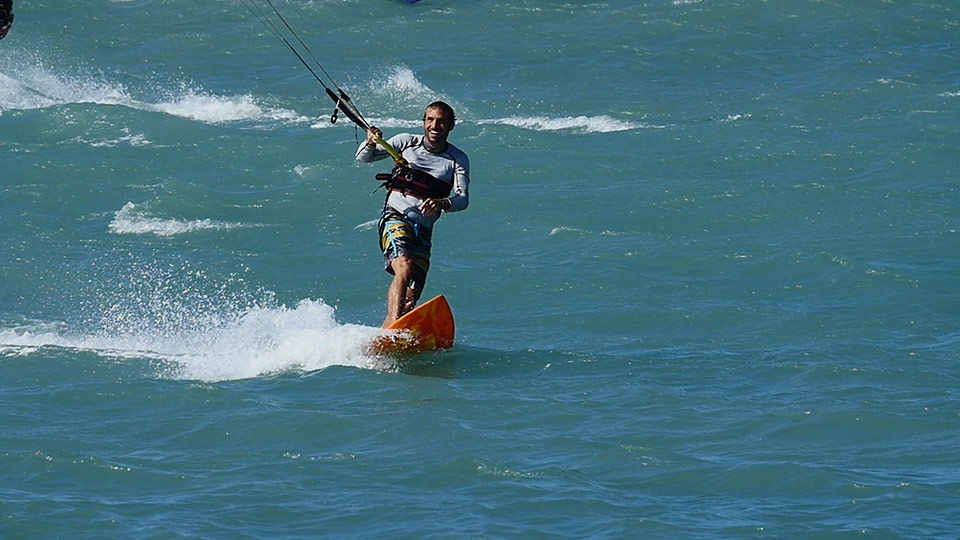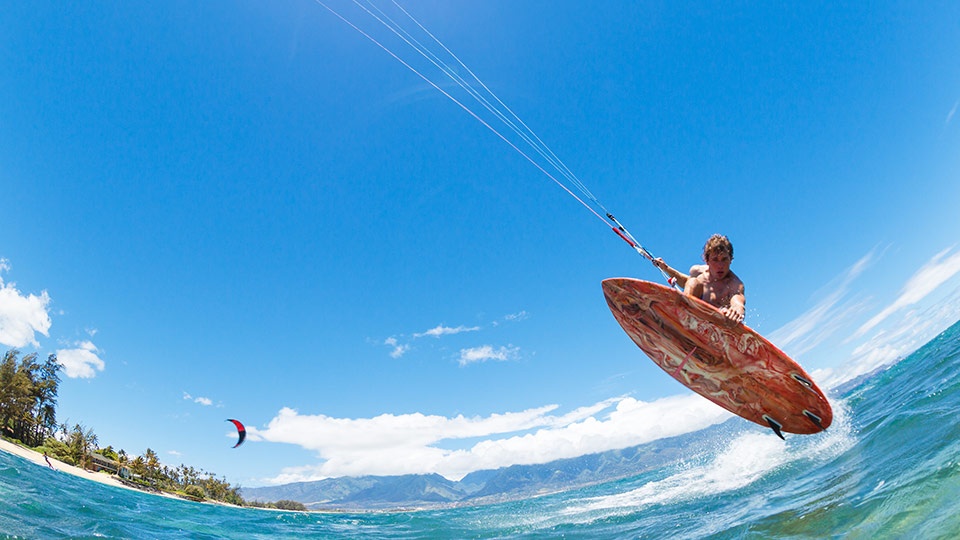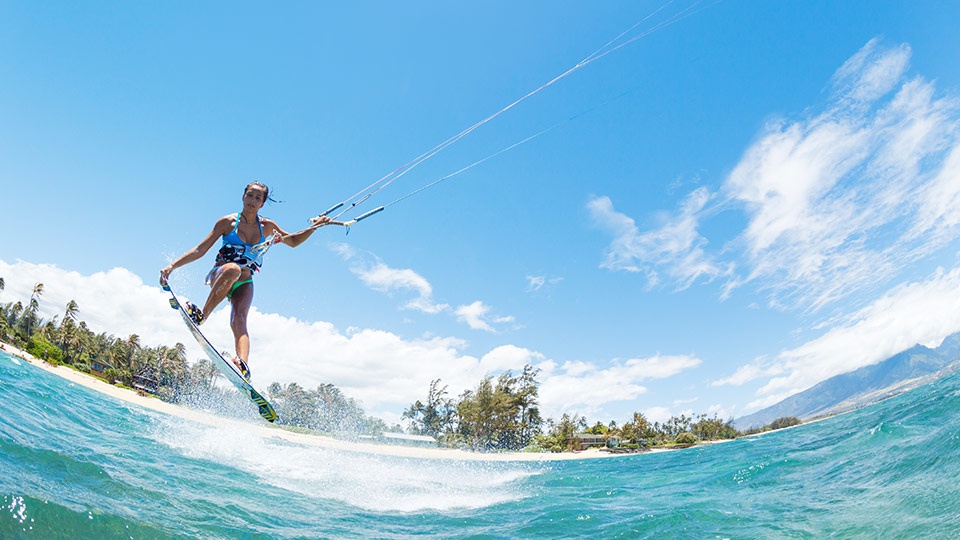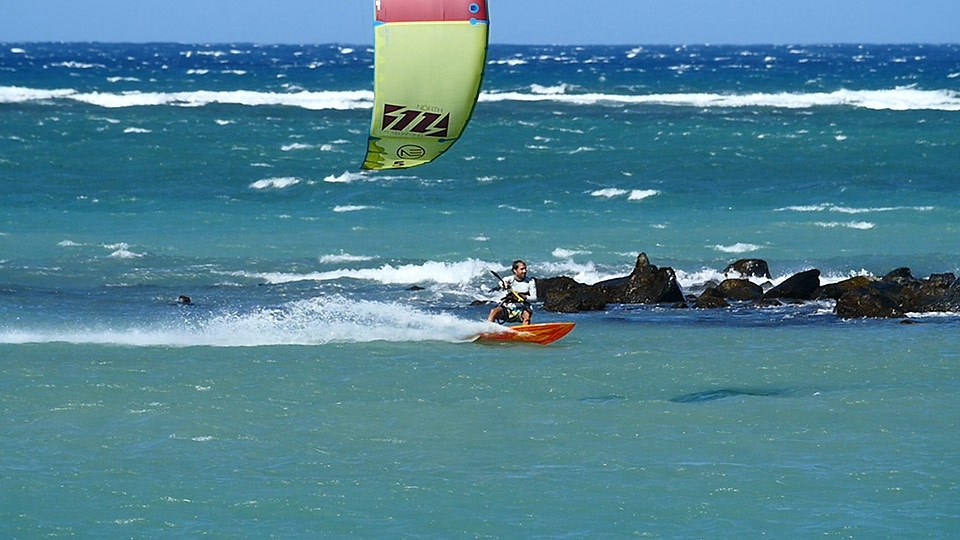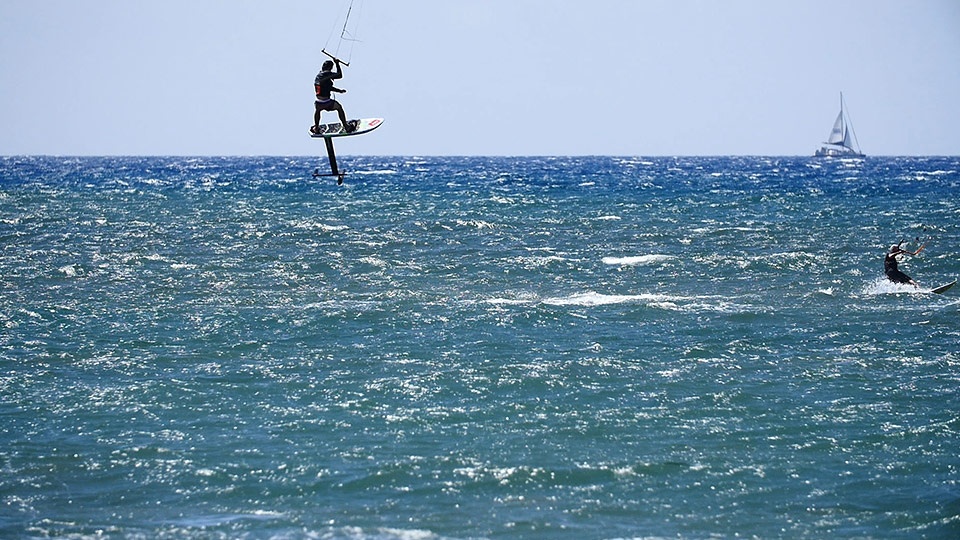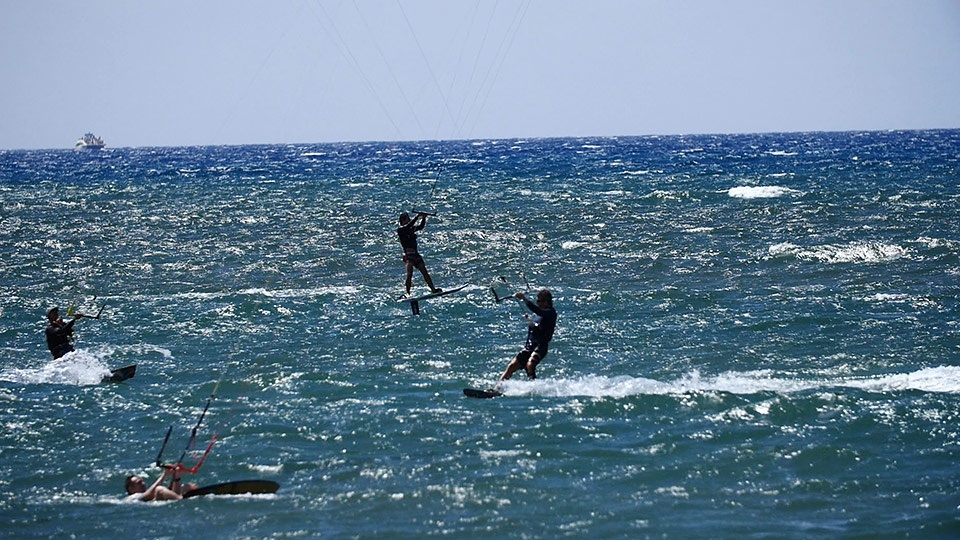 In 1948, the windsurfing sport came to life. Since its inception, windsurfing has transitioned into an internationally popularized sport, with Hawaii taking the reigns as the place to windsurf. Since the early 1980's, Maui alone has been considered as the worldwide recognized epicenter for windsurfing. With gorgeous weather, the best wind conditions, and most immaculate north coastline advantages of all the Hawaiian Islands, Maui is unquestionably the place to be for windsurfing.
View More

about Windsurfing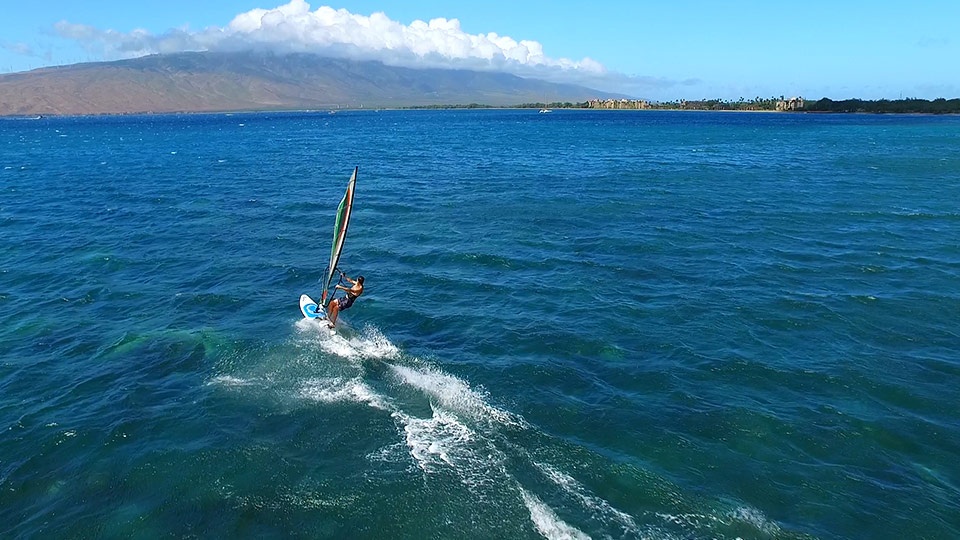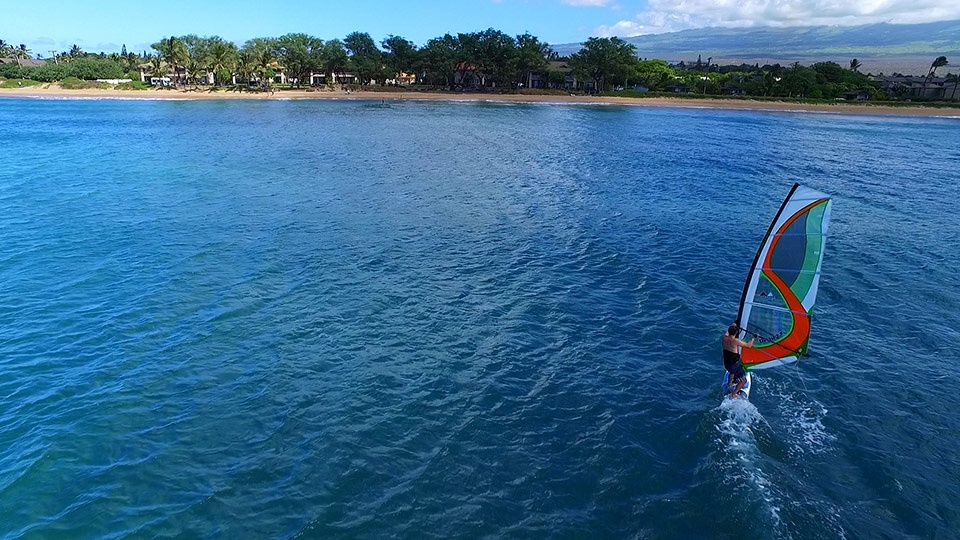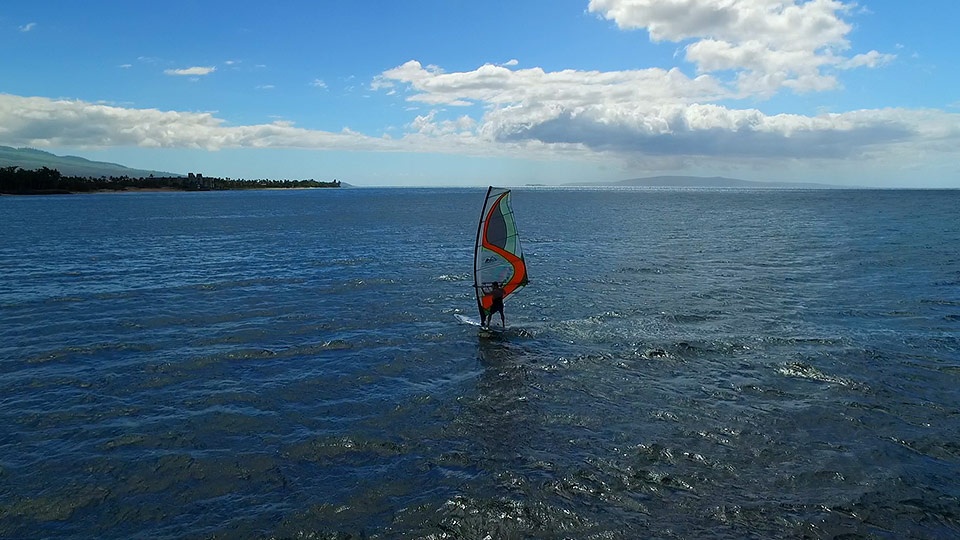 Have you ever dreamed of becoming a mermaid? We have too. So we'd be hard-pressed to not mention one of the fastest growing activities on Maui and one of the most enjoyable ways to explore the ocean. Slip into a mermaid tail and learn how to become a mermaid with the help of expert instructors. It is a truly immersive and incredible experience!
View More

about Become a Mermaid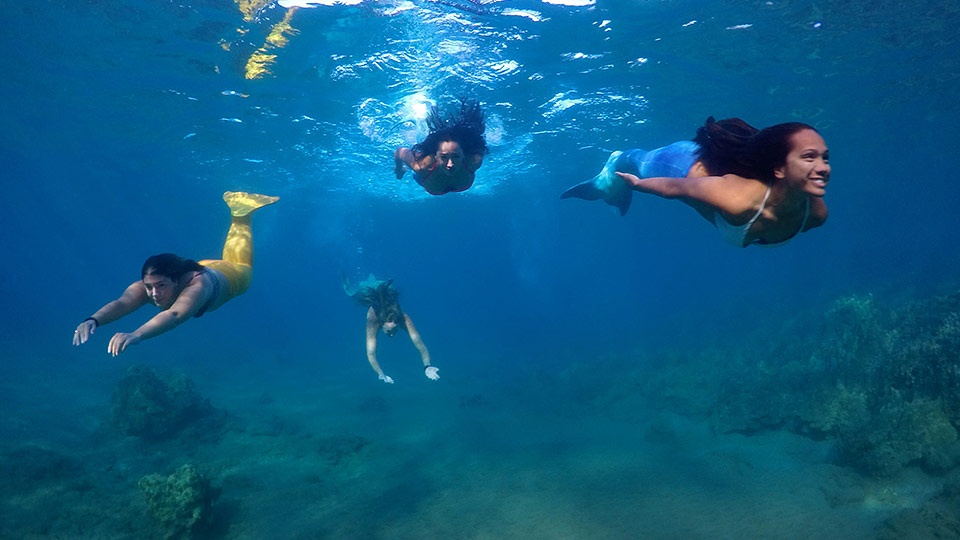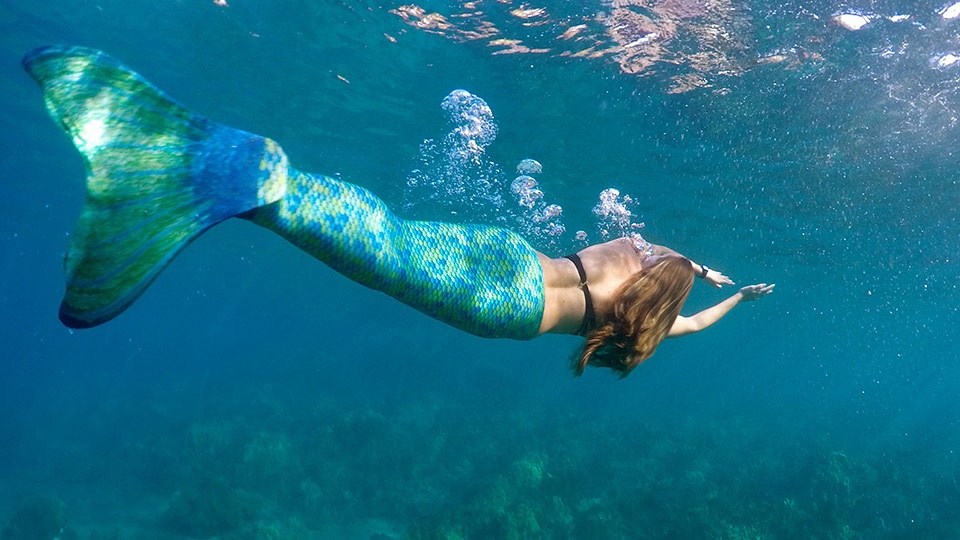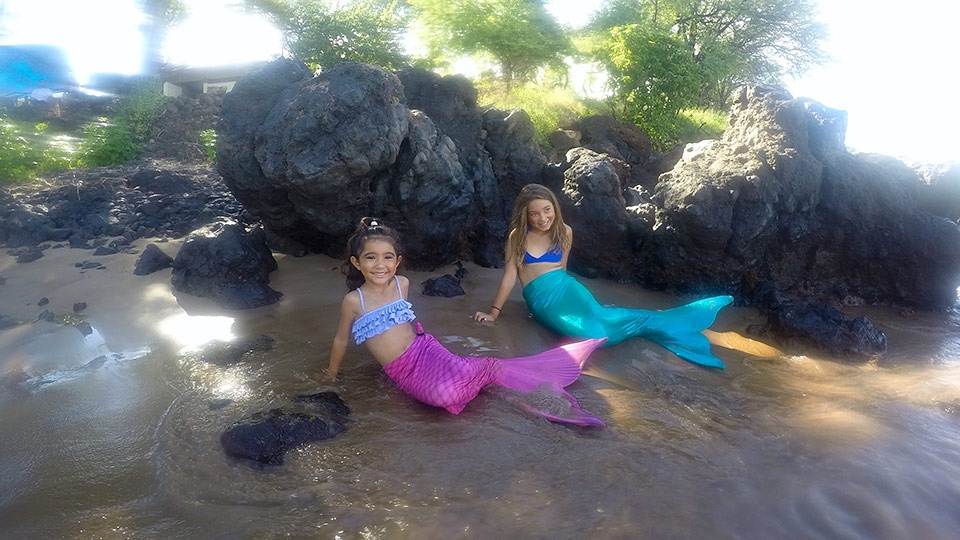 Sport Fishing in Hawaii is one of the most sought-after ocean activities by visitors. Fishing tours are a great way to take advantage of this opportunity if you do not have access to a fishing boat or the proper certification and licenses for fishing in Hawaii. All around the island of Maui, the ocean is full of a variety of Billfish and Hawaiian game fish including; Striped Marlin, Blue Marlin, Spearfish, Sailfish, Black Marlin, Mahi-Mahi, Ono, Ahi, and Aku. Throughout the year, the season is open, so fishers can always find a good catch pending the game type and time of year.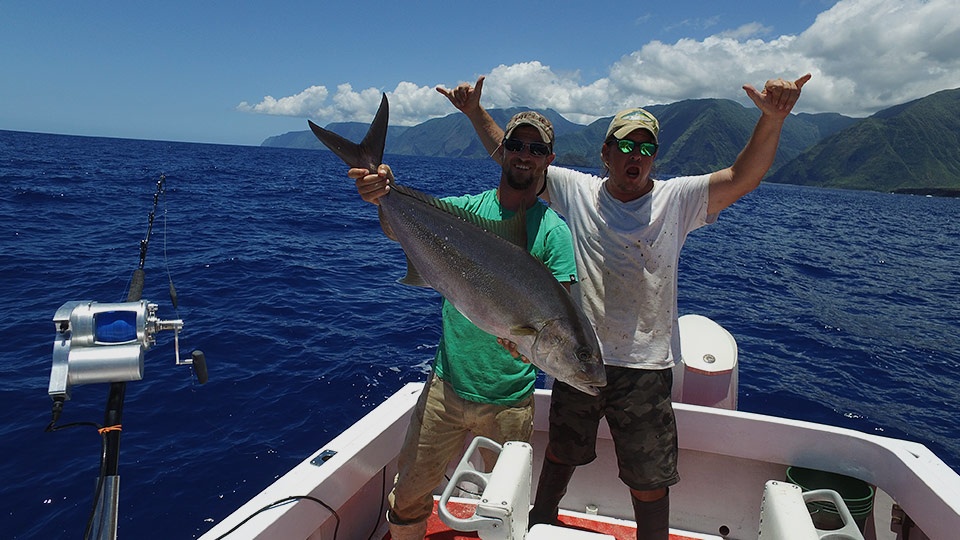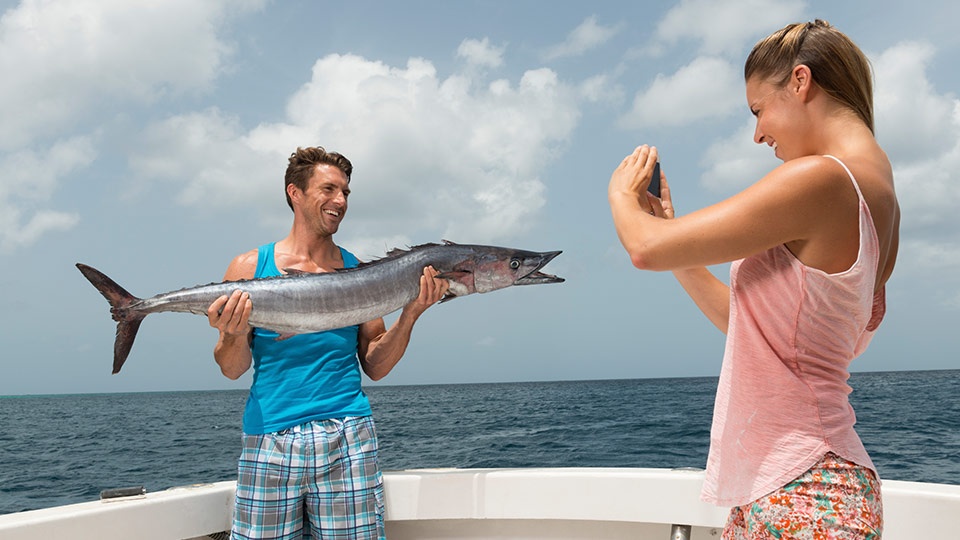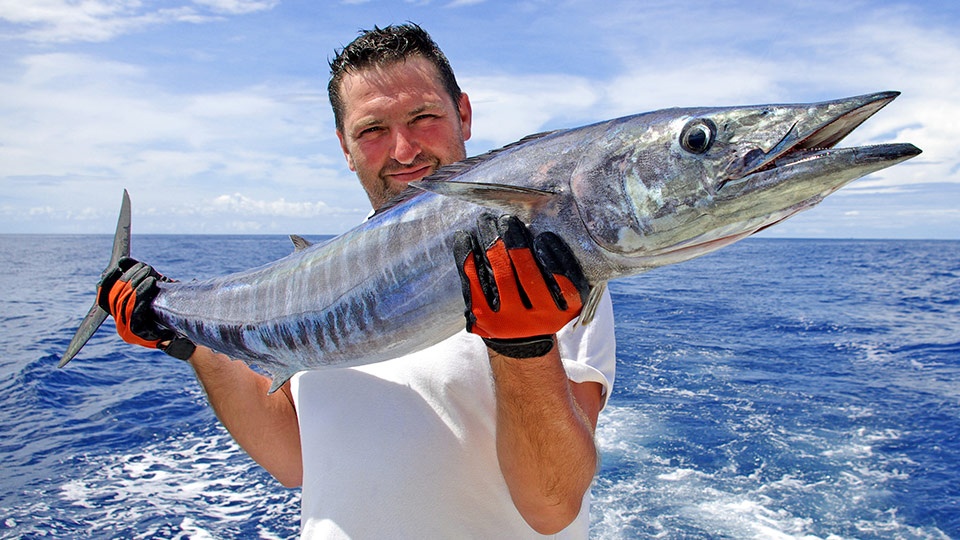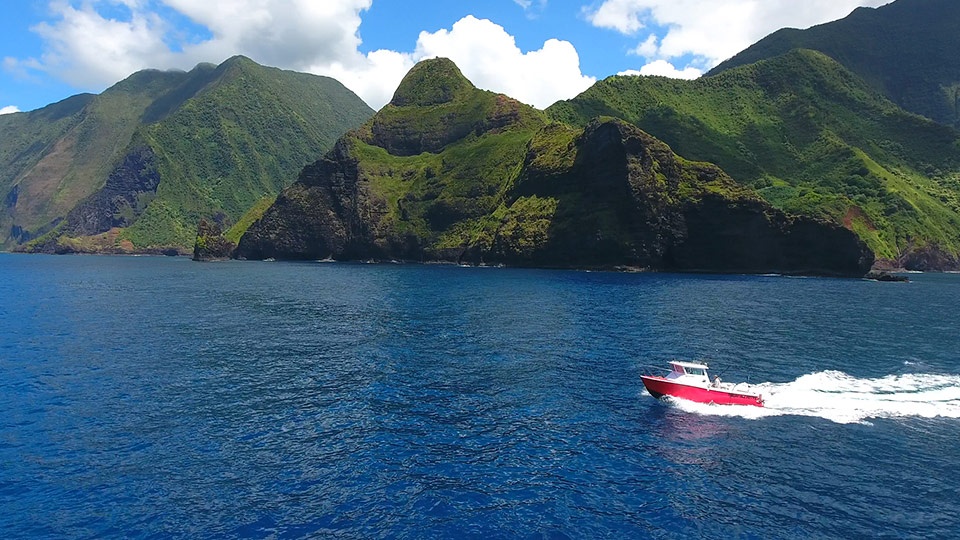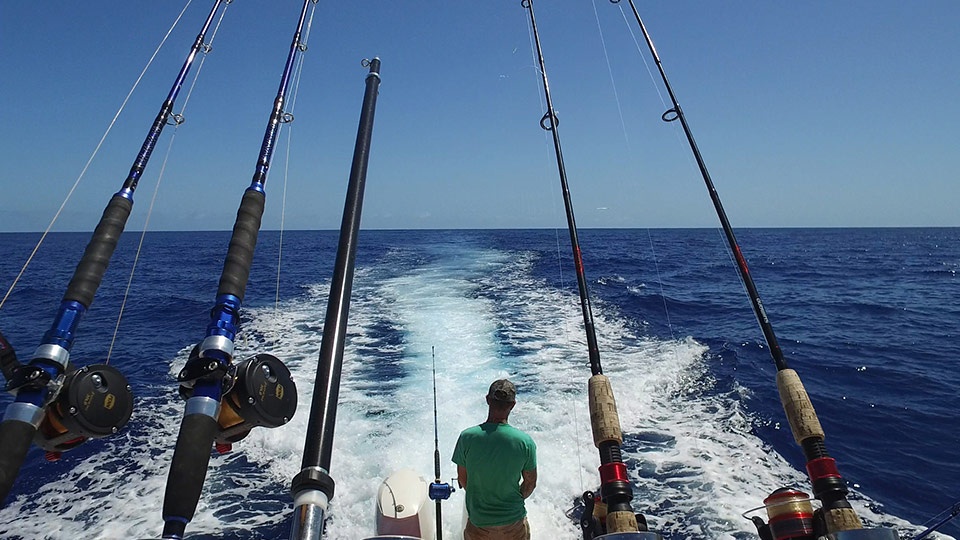 UFO Parasail offers Hawaii parasailing tours on Maui and the Big Island. Without a doubt, parasailing is one of the most exciting water sport activities in Maui!
View More

about UFO Parasail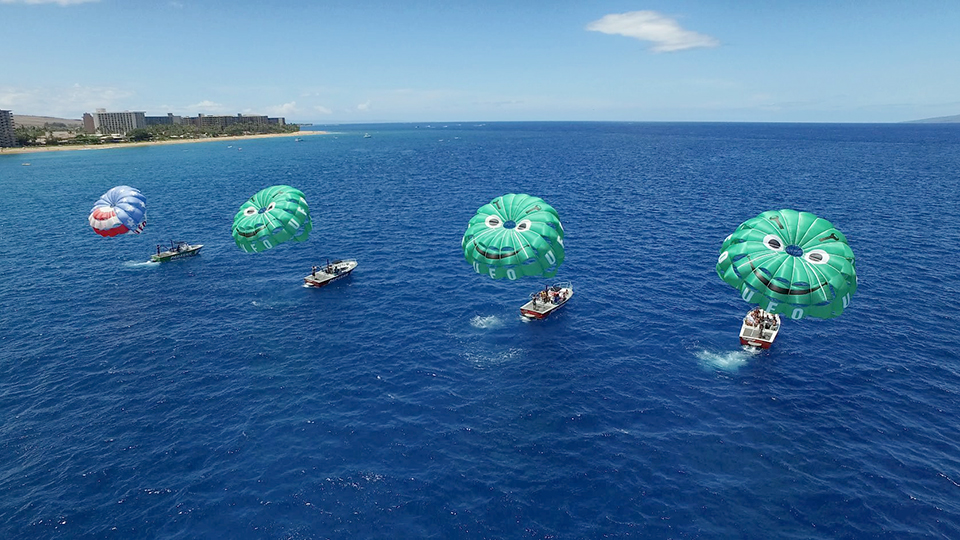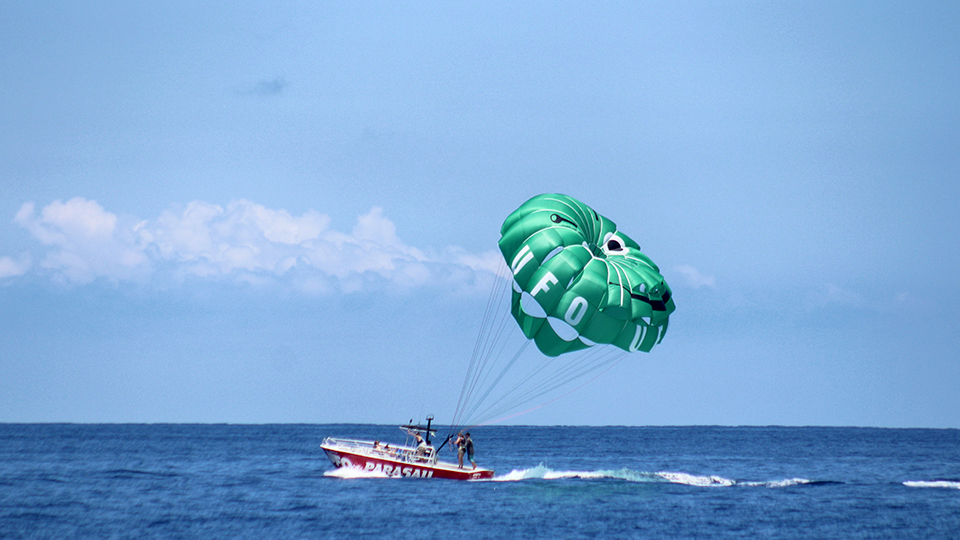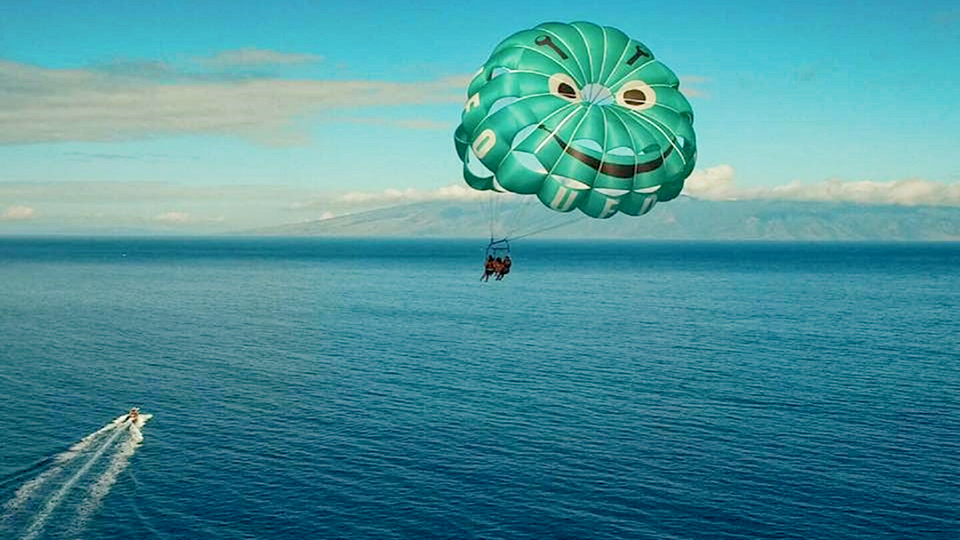 What are your favorite ocean activities in Hawaii?
Mahalo for reading the Top 10 Ocean Activities to do in Maui. Feel free to share this article with your friends! Until we meet again (a hui hou)!