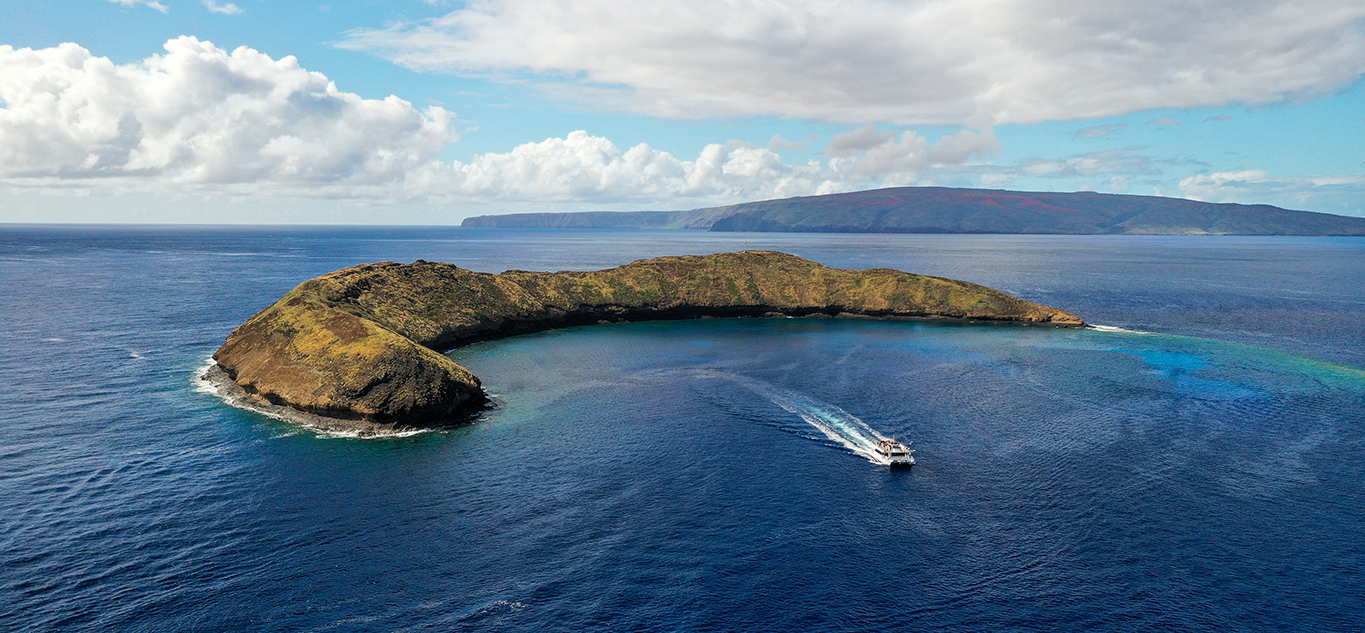 Molokini was
once a beautiful
woman
Arising from the royal blue ocean in an nearly perfect crescent shape, the scenic Molokini sits three miles off of the shores of Maui. A volcanic islet, it is most well-known for its coral reefs, tame fish, crystal-clear waters, superb views of nearby islands, and cruising whales. The Hawaiian legend of Molokini is fascinating as well.
01
The Legend of Molokini
In Hawaiian legend, Molokini (whose name means "many ties") was once a beautiful woman. Possibly the earliest written account of legends relating to the origin of Molokini Islet was by Jos. K. Kahele Jr. in the mid-1800s. It was later translated into English. Kahele tells of a young lizard goddess named Pu'u o inaina (hill of wrath). She was the firstborn child of Pu'u-o-kali and Pu'u-hele. These demigod lizards called mo'o could take on the forms of land features.
Because her parents believed her to be special, the child was sent to Kaho'olawe, which was thought to be a sacred island. She married two brothers named Ka'akakai and Ka'anahua. Due to the scarcity of food and water available on Kaho'olawe, the brothers left their wife to go to Maui and work the land. They planted crops and delivered the food to Pu'u-o-inaina and her parents by flying across the channel in their supernatural bird forms.
View More

about The Legend of Molokini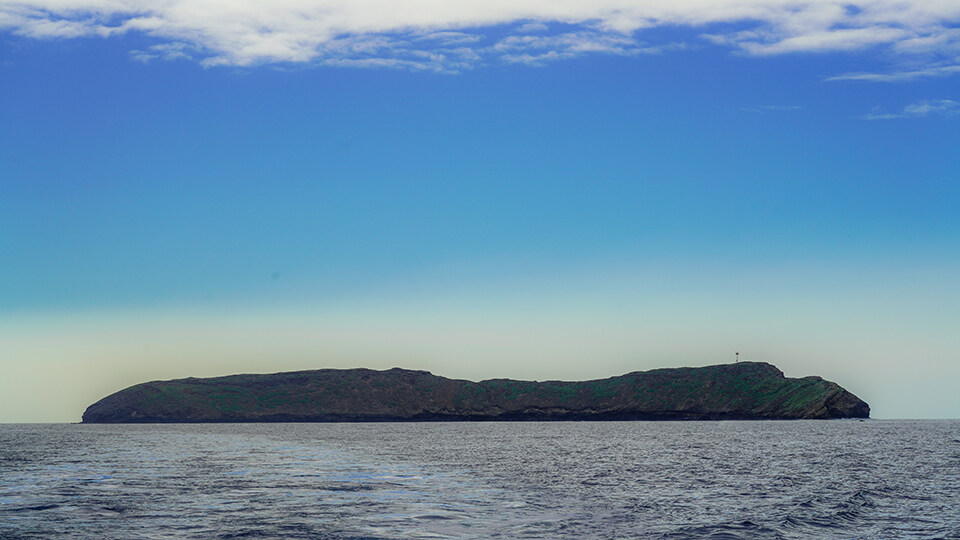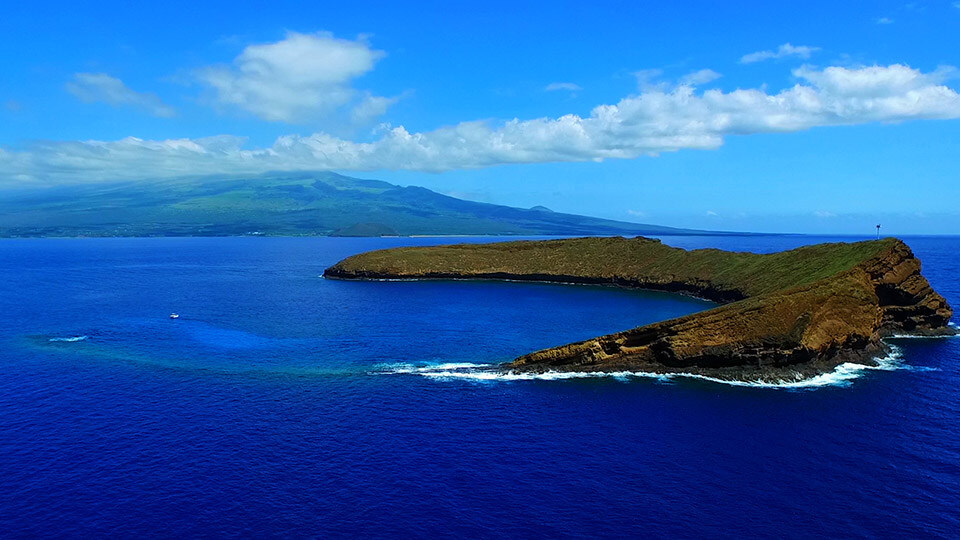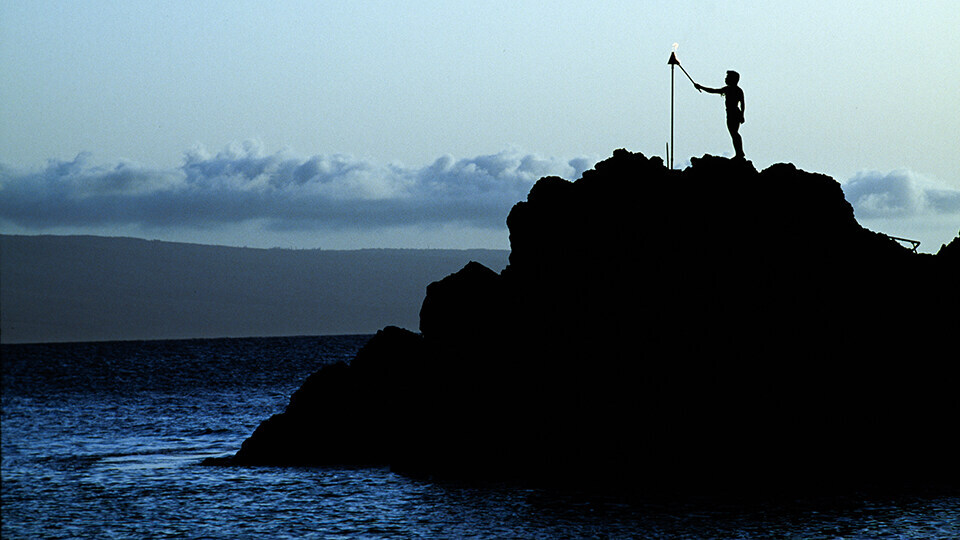 02
What Molokini Meant to Ancient Hawaiians
Whether you believe the legends or not, Molokini provided an excellent fishing ground for the Ancient Hawaiians. They trawled its calm morning waters with nets, firebrand, and stone sinkers. These ancient Hawaiian relics can be as big as your hand and they have been spotted at depths of up to 180 feet! Early Hawaiians visited Molokini not just to fish in its waters, but also to hunt birds and collect eggs and feathers while on land.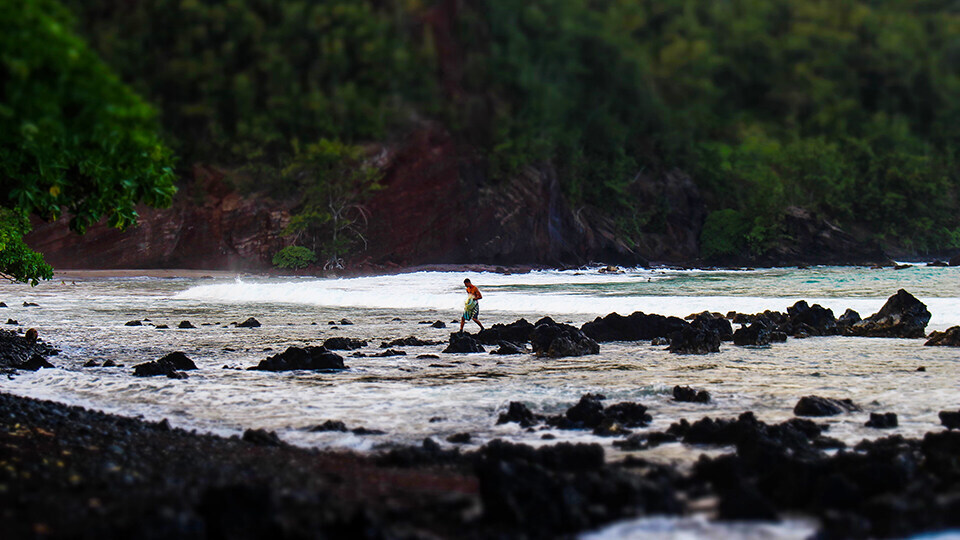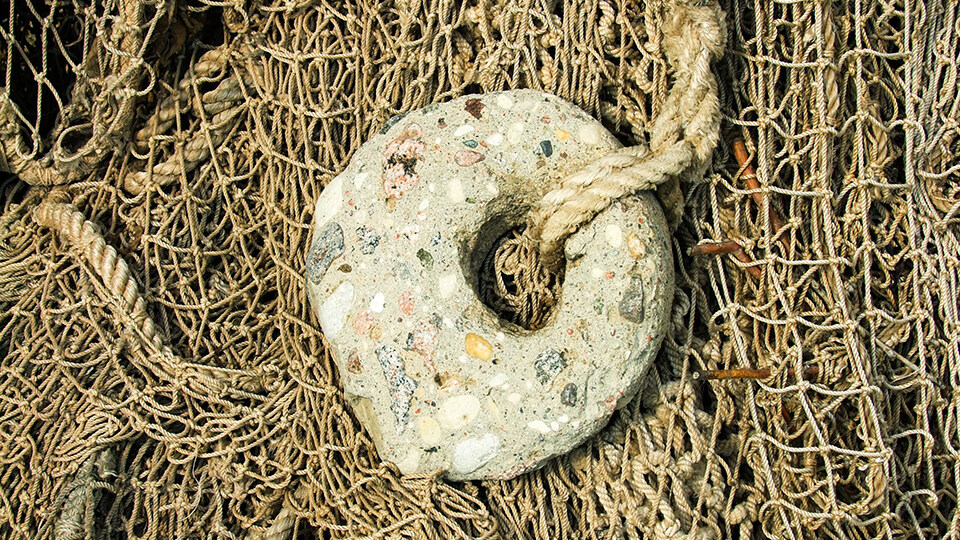 These days, Molokini is a protected marine preserve guarding 260 species of fish and 38 species of coral. It is one of only three volcanic calderas in the world and is just under half of a mile wide. Molokini rises from 300 feet below the ocean's surface and peaks at about 160 feet above sea level. Absent of sediment, the water here is amazingly clear and has excellent sunlight penetration. The result is a uniquely healthy coral reef that provides unsurpassed snorkeling. Because of the protective arms of the crater, the reef is shielded from waves and surges. Divers and snorkelers flock from all around the world to experience the incredible underwater marine life.
Your time spent on a Molokini snorkel tour is a memory that you will cherish. It is the ultimate snorkel trip on Maui and it provides a safe and unique adventure for the entire family.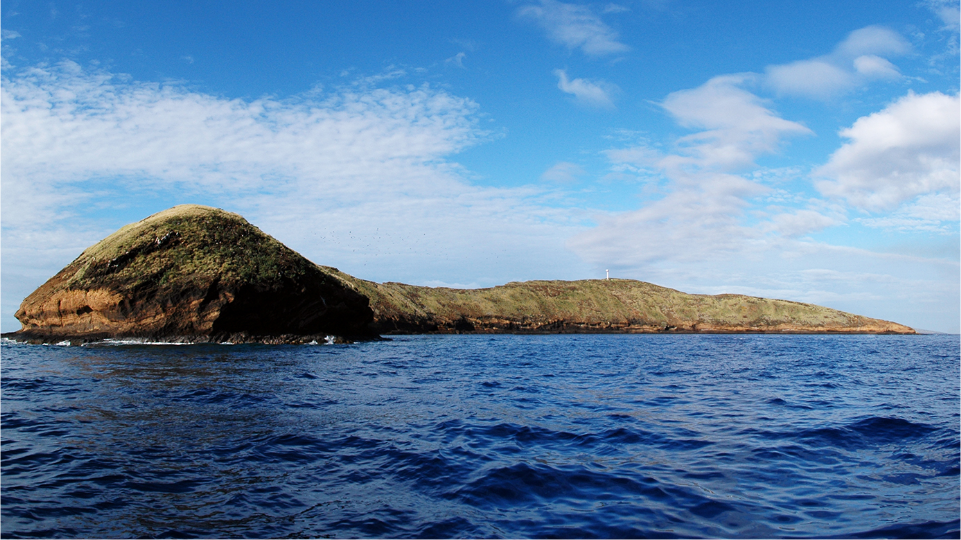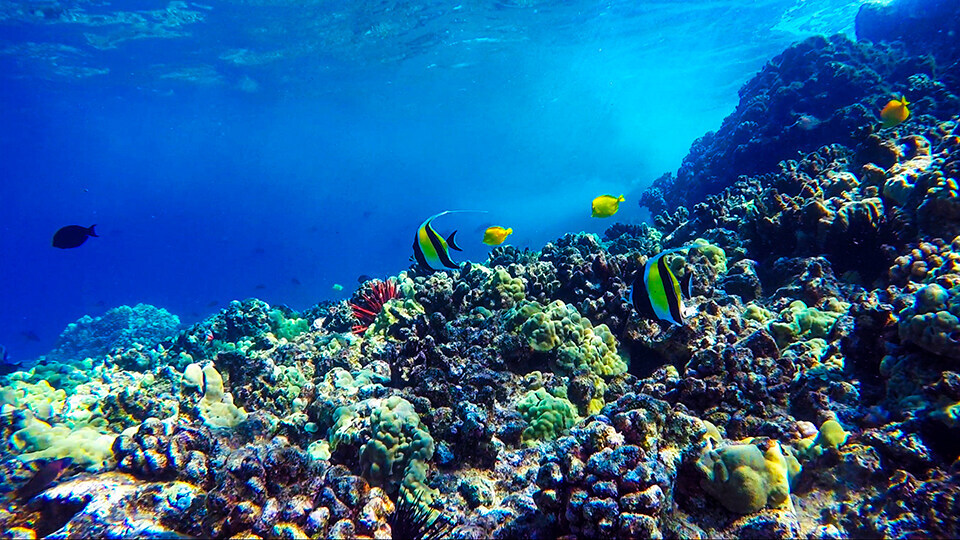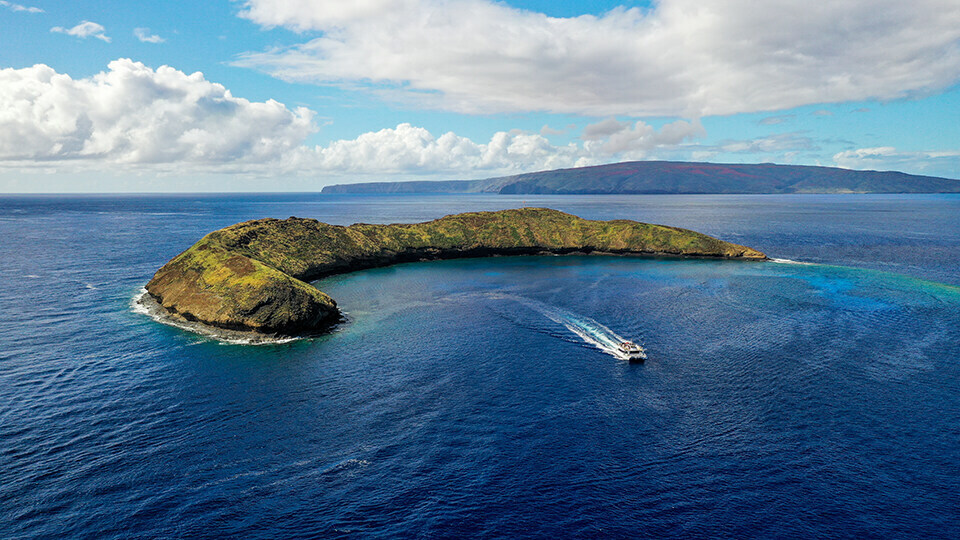 04
What Molokini, or "Many Ties," Means to You
This name fits the beautiful crater because it connects with everything around it. You simply must see this magical place in person when you visit Maui.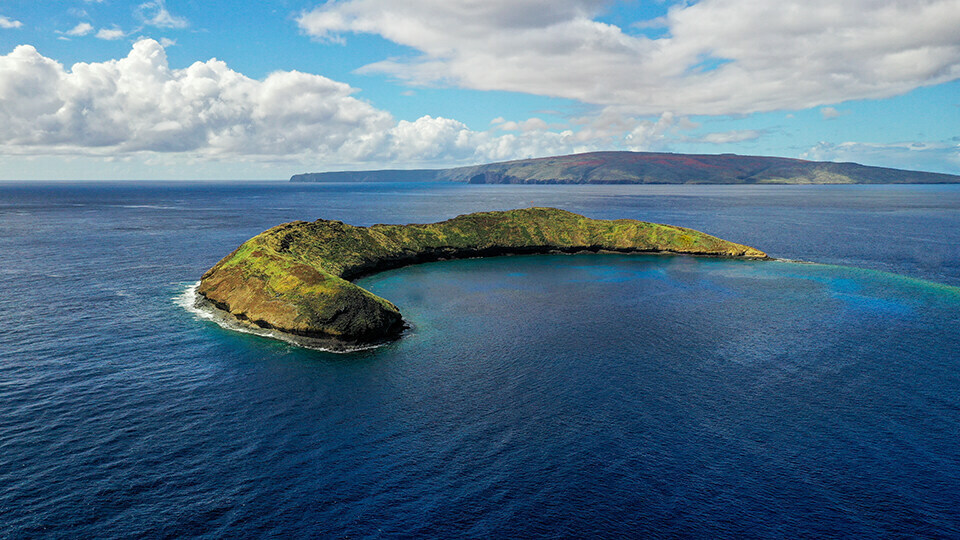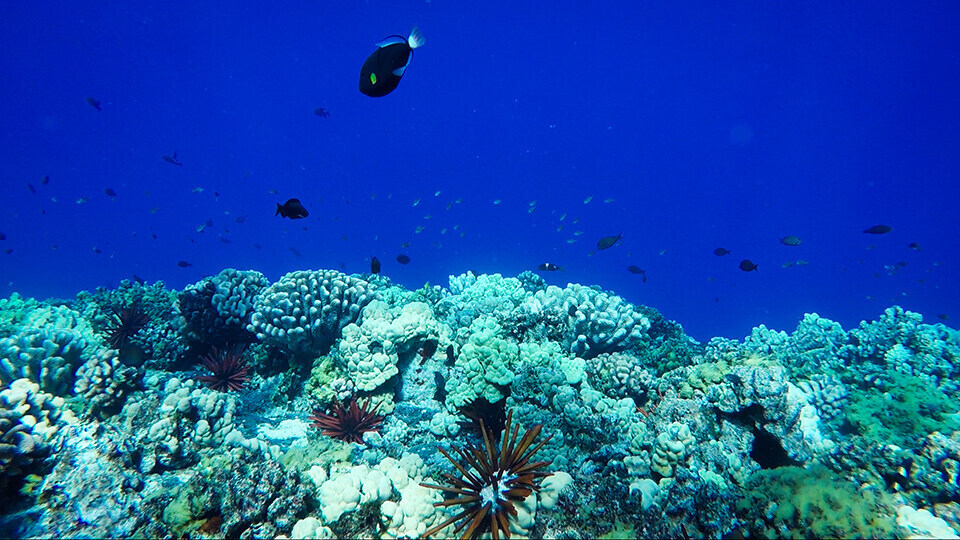 Meet the lizard
goddess up close!
We hope you are even more excited to come aboard the Pride of Maui and see for yourself the incredible underwater world of Molokini. Mahalo for reading!