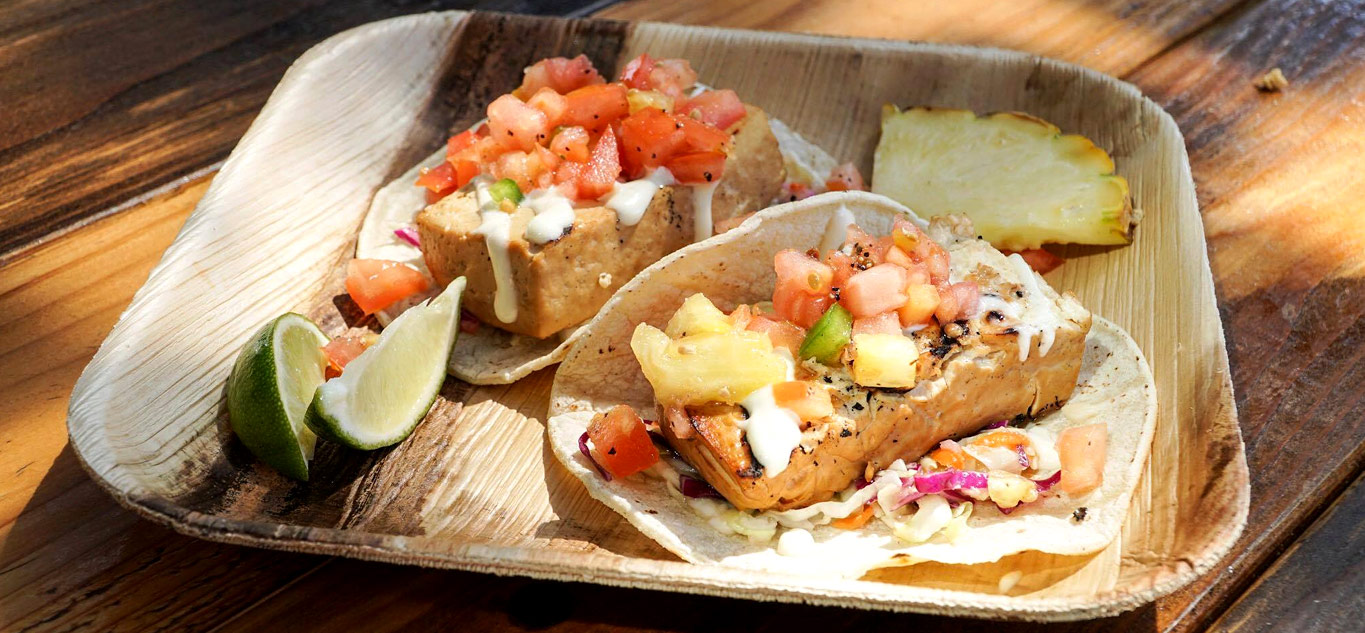 Best Maui food trucks
When searching for Maui food trucks, you'll be floored by the diverse culture of food truck flavors; local Hawaiian-style plates, fresh seafood, Mexican-style fish tacos, gourmet foods, Indian, Thai, Mediterranean, Classic American, Pan-Asian fusion, Sushi, and more deliciousness. Curated specifically for our awesome readers, please enjoy our list of the best food trucks on Maui.
Savor the best shawarma and gyro truck on Maui! The Mediterranean Grill food truck in Haiku adds some distinctive and essential flavors to Maui's food diversity. Parked at the Haiku Marketplace, they dish out incredible authentic Mediterranean menu selections. This North Shore Maui food truck is one of the best on the scene; locals and visitors salivate just reading their menu!
View More

about Mediterranean Grill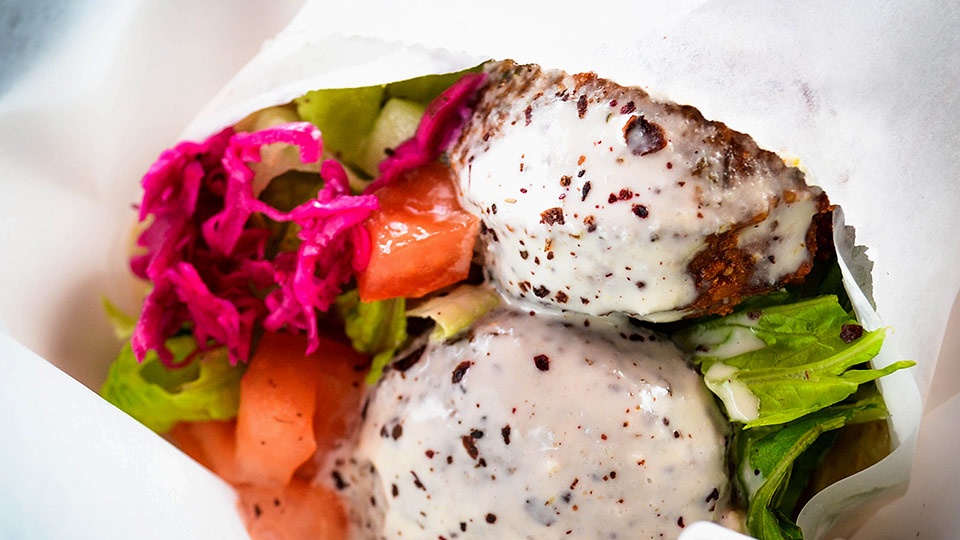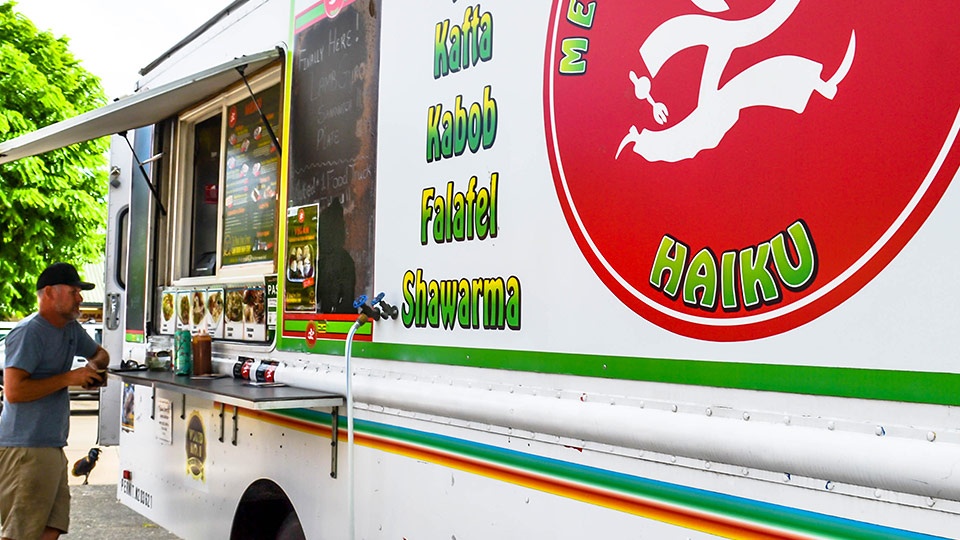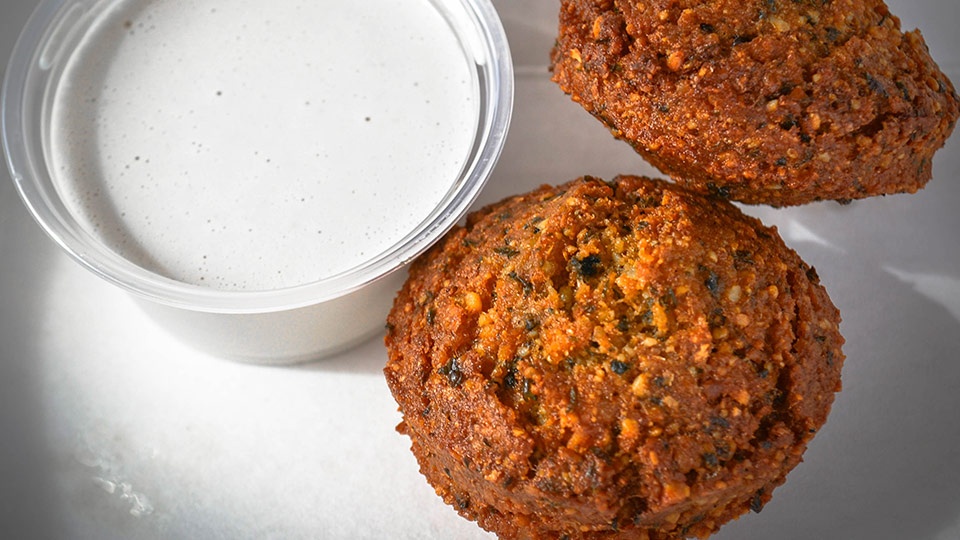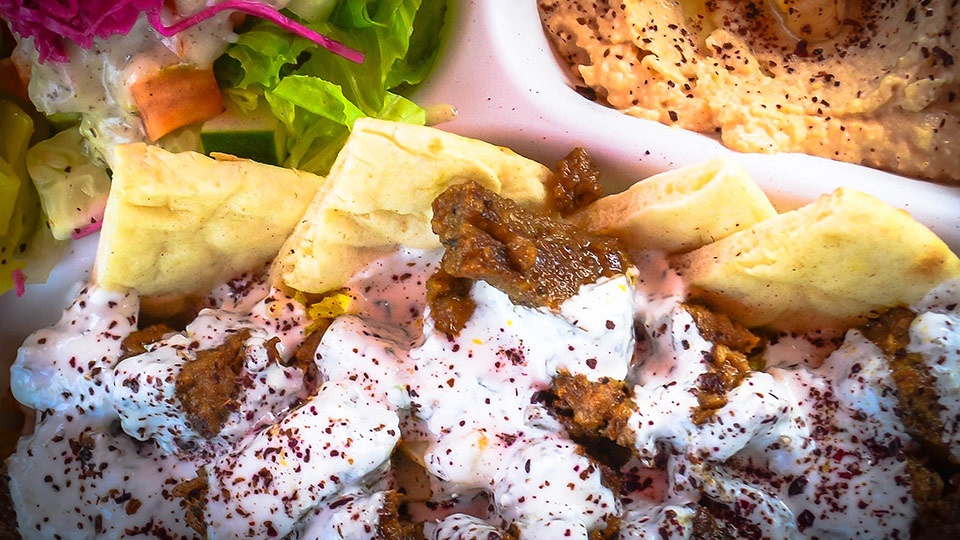 Satori is in the heart of Historic Makawao Town. Experience food innovation at its finest at this farm-to-table sushi truck. This Maui food truck offers a never-before-experienced approach to farm-fresh produce and locally-sourced fish. Come join the Satori community!
View More

about Satori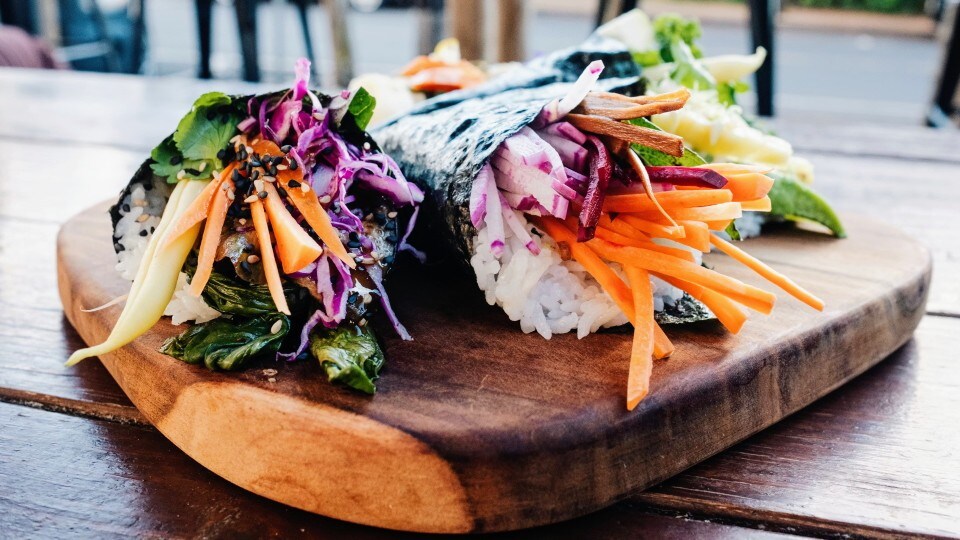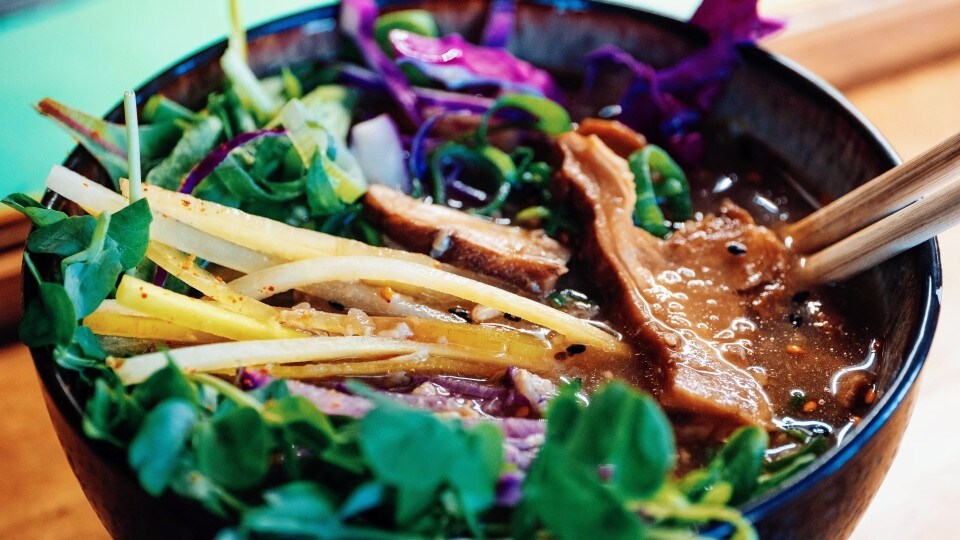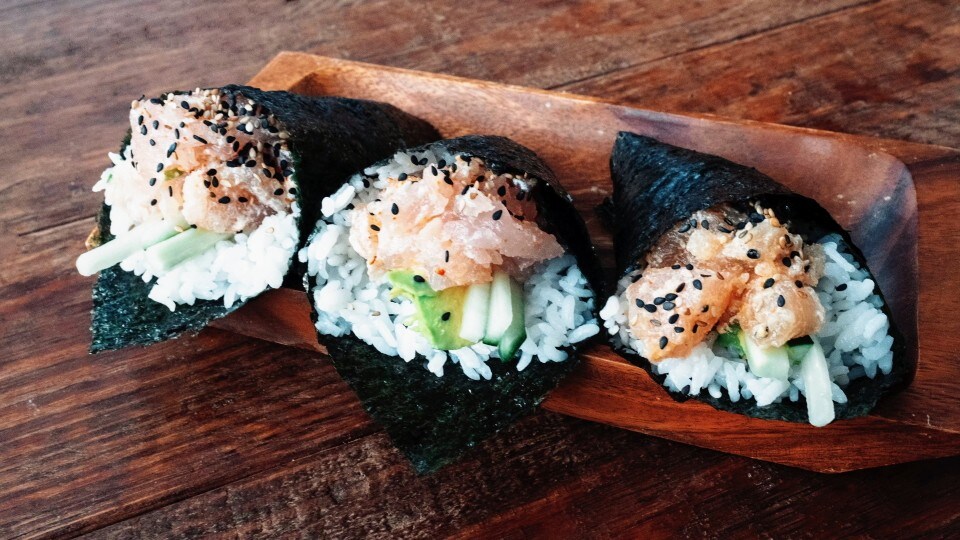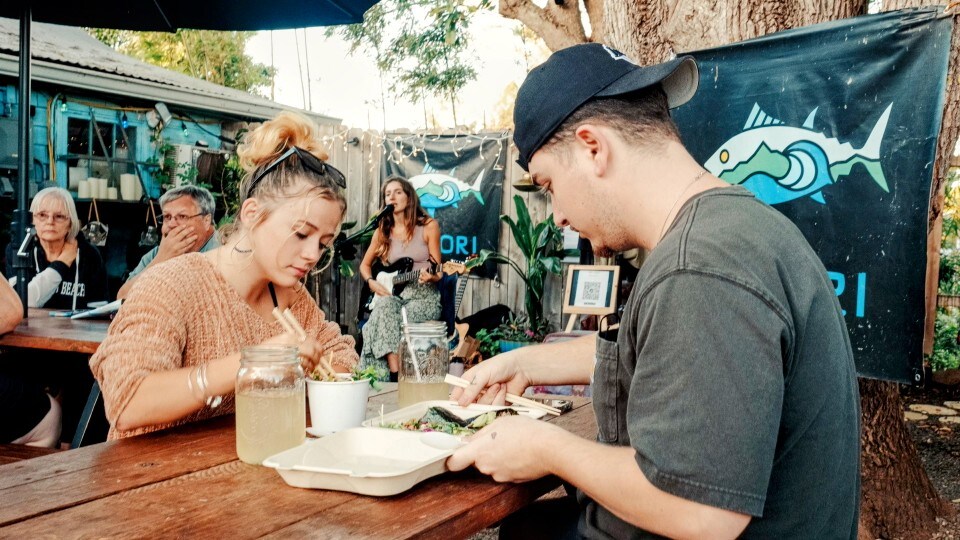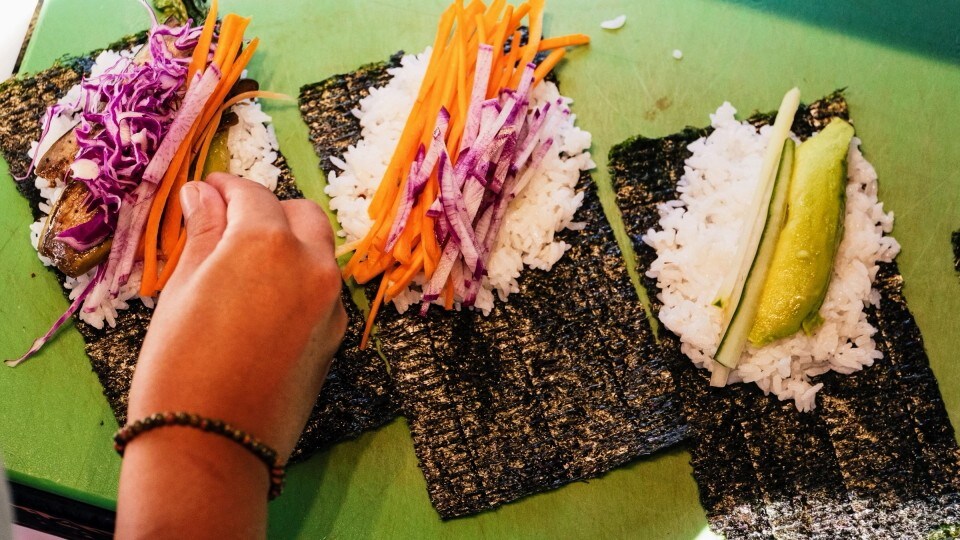 Like Poke? Yes, please! Strap on your seat-belt and get an early start because this Maui food truck sells out early!
If you're flying into OGG Airport, make Like Poke your first stop. It's only about a 3-minute drive from the airport rental car area. Located across the street from Costco in Kahului, Like Poke can be found next to some other neat Maui food trucks in an otherwise random parking lot in Kahului Town.
View More

about Like Poke?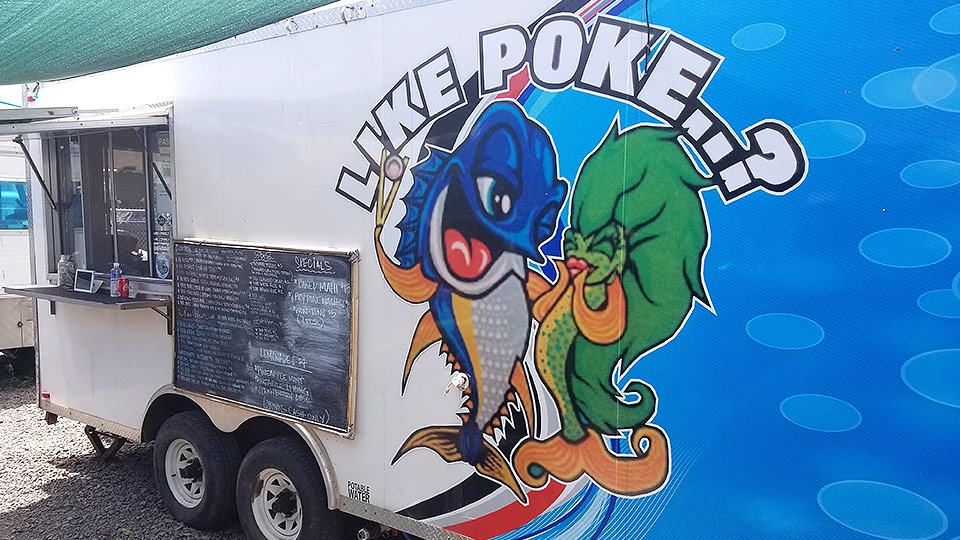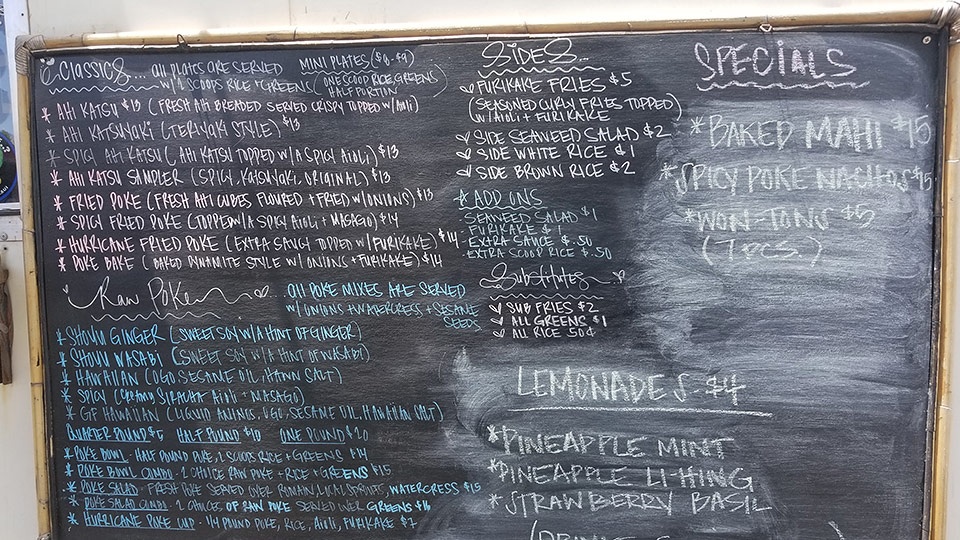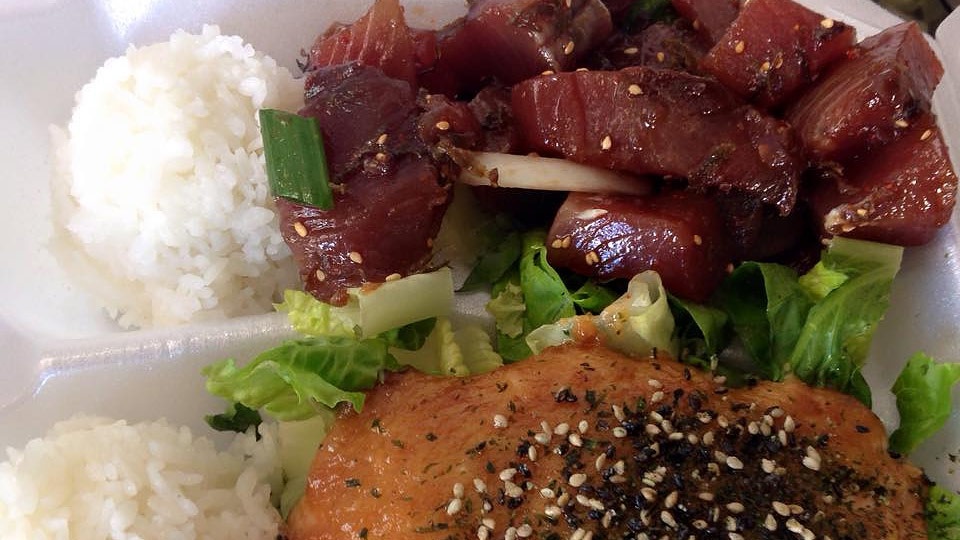 If you're looking for some of the best Thai food on Maui, definitely check out Thai Mee Up in Kahului. This Central Maui food truck restaurant offers an expansive menu of authentic Thai food creations like fried pork ribs, garlic shrimp, pad Thai, curries, and more. It's all delicious!
View More

about Thai Mee Up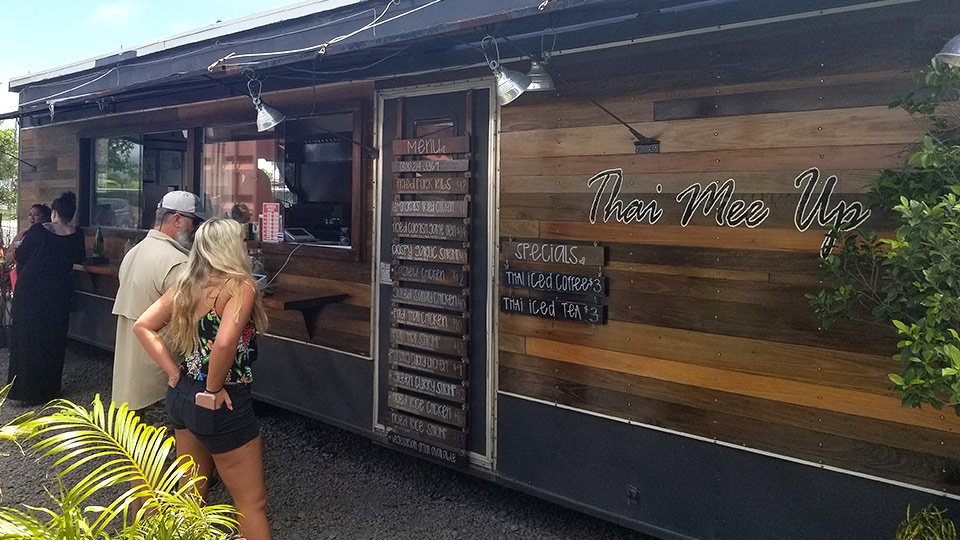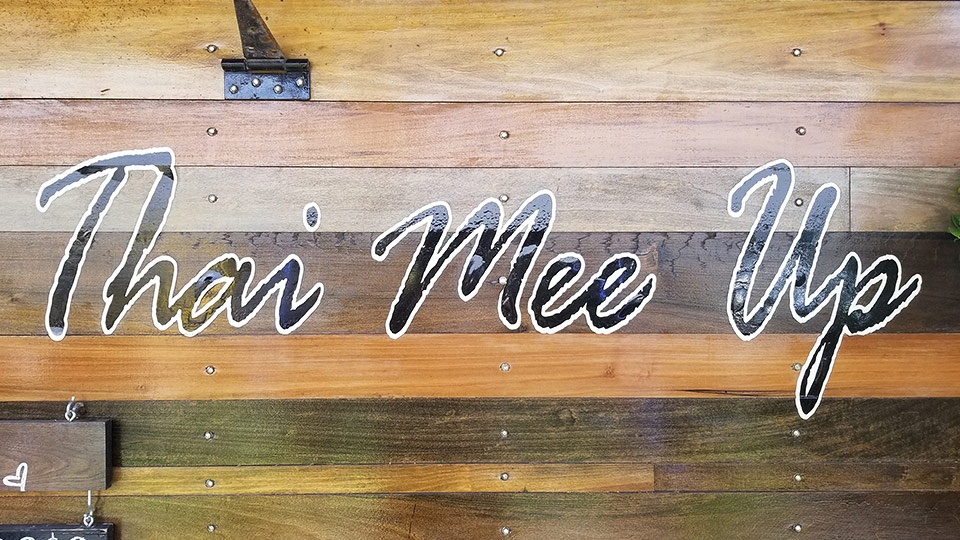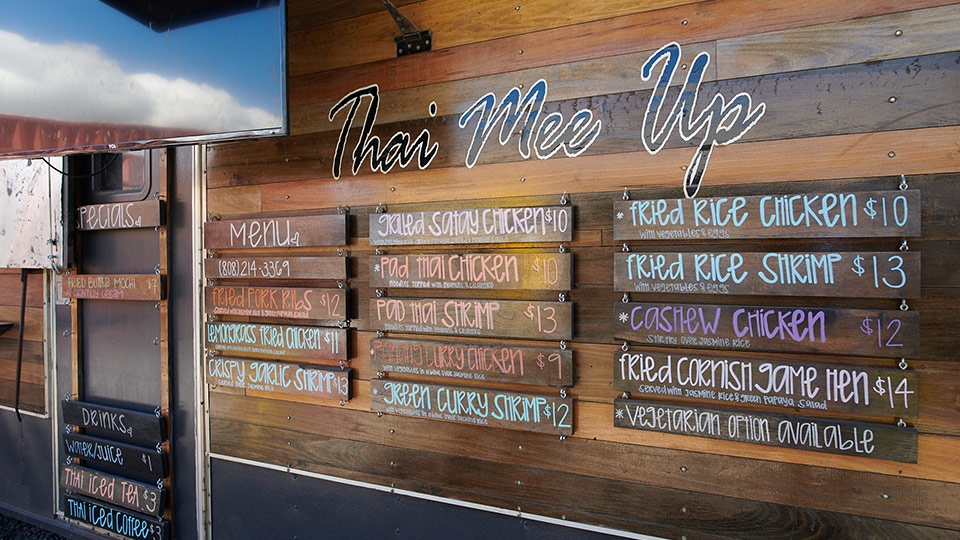 05
Horhitos Mobile Taqueria
If you're looking for some of the best fish tacos on Maui, definitely check out Horhitos in Kihei. This South Maui mobile taqueria offers an expansive menu of salads, wraps, quesadillas, tacos, burritos, Hawaiian plates, and breakfast selections.
View More

about Horhitos Mobile Taqueria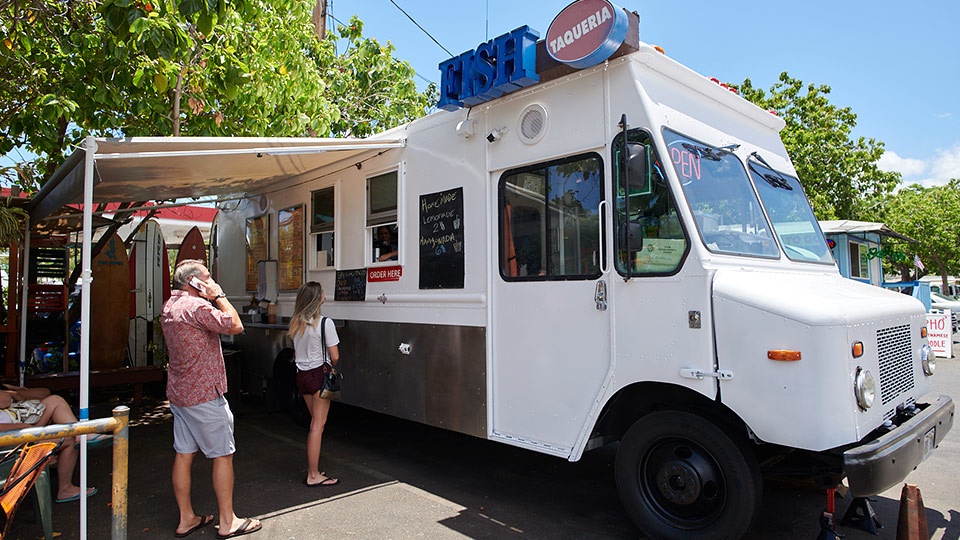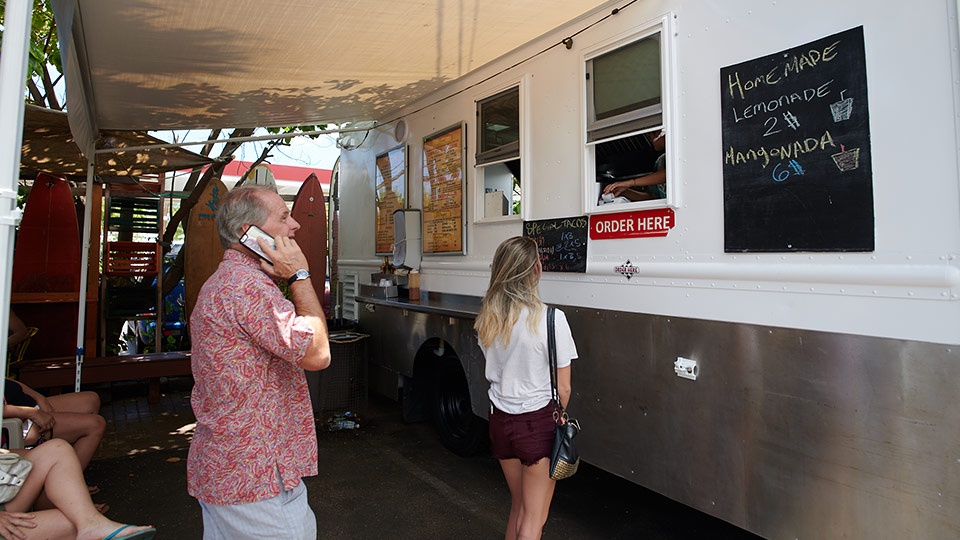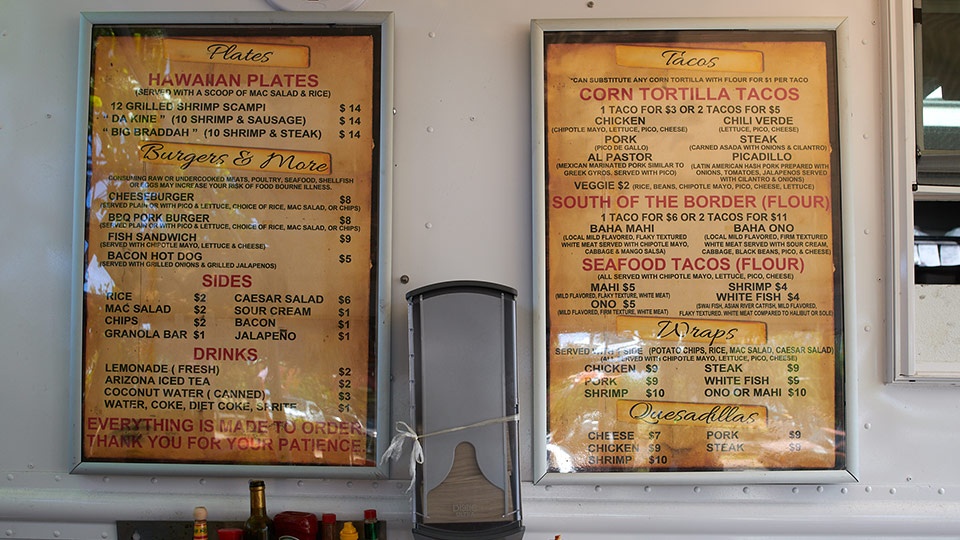 El Taco Borracho is an authentic Mexican food truck located at the Food Truck Courtyard in Lower Ka'anapali.
During the day, El Taco Borracho and a few other food trucks are open for lunch and into the afternoon. In the evening, El Taco Borracho and the Courtyard come alive! Here's where Maui residents and guests can enjoy some truly delicious South of the Border favorites.
View More

about El Taco Borracho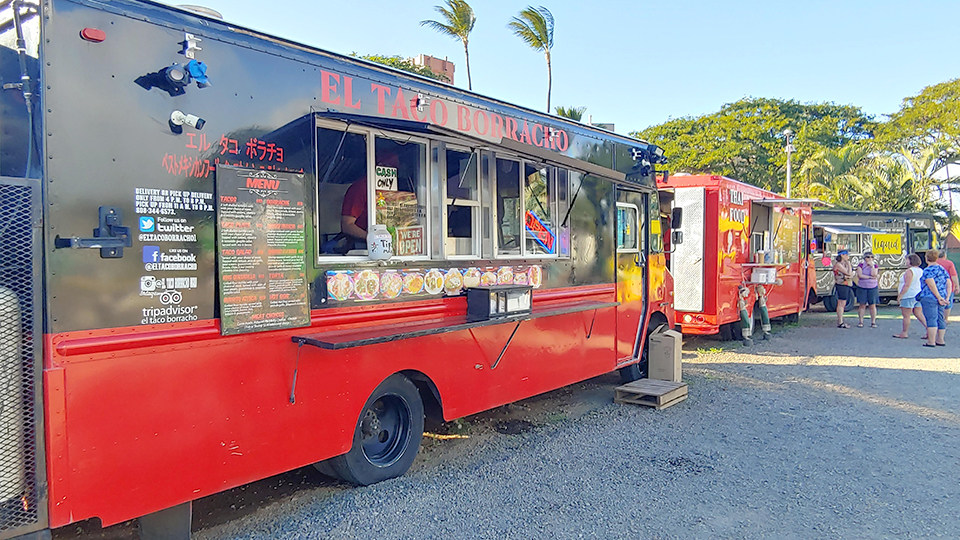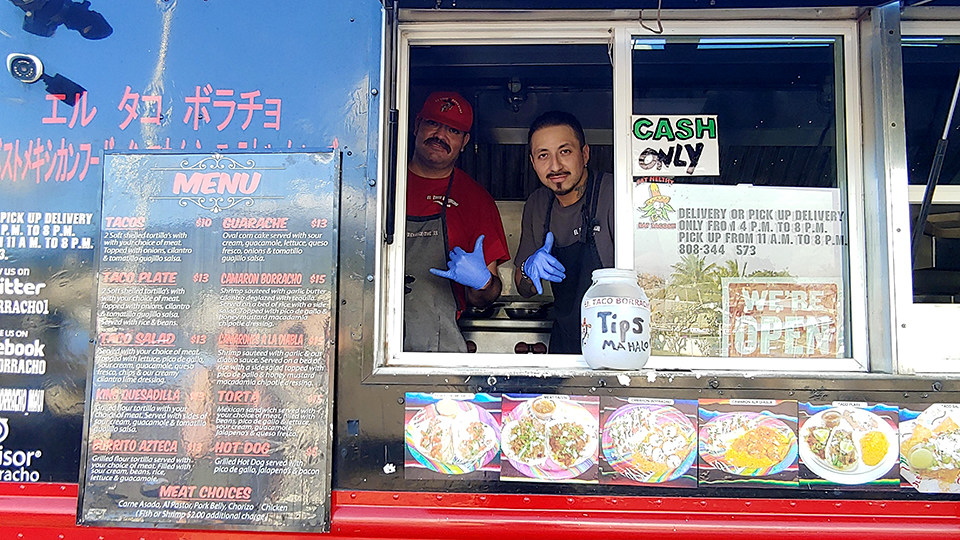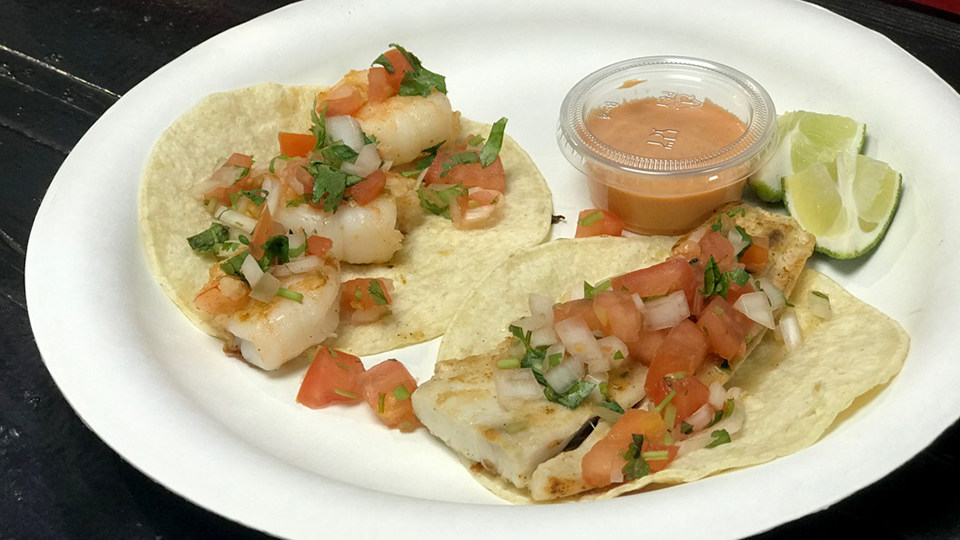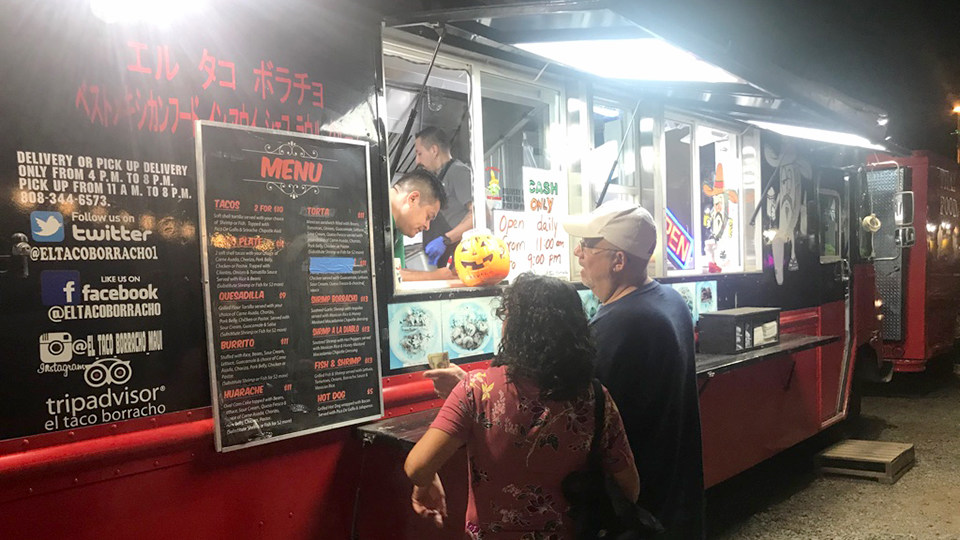 Oh yeah, baby… You came to Maui for surfing, sunshine, relaxation, and fish tacos, so check out the Jawz Fish Tacos food trucks in South Maui! Jawz Tacos food trucks have been on the road longer than any Maui food truck business, so rest assured that this is not a one-stop kind of shop.
View More

about Jawz Fish Tacos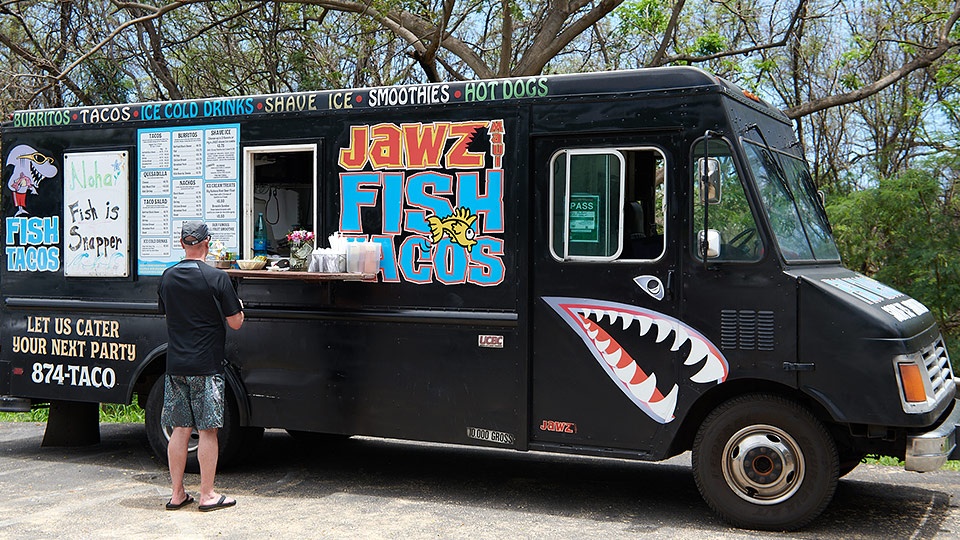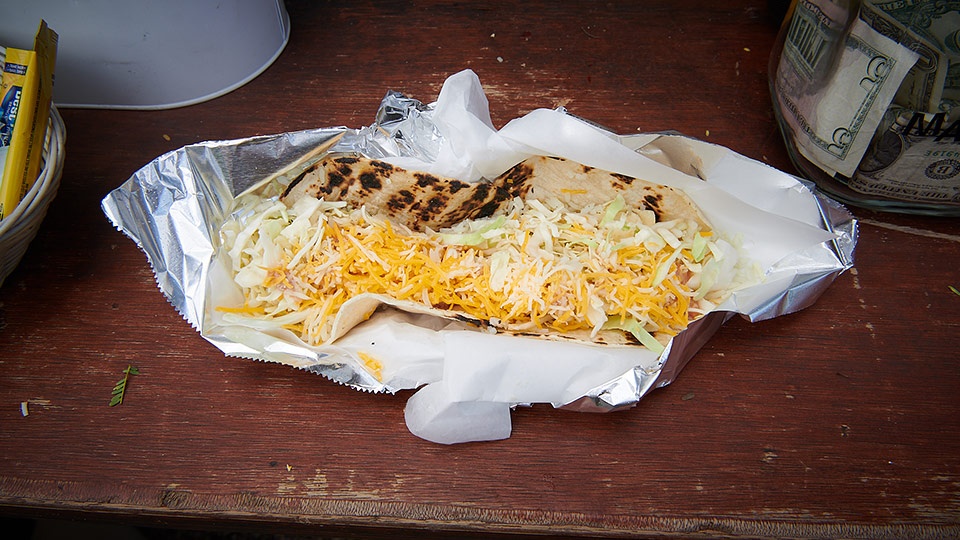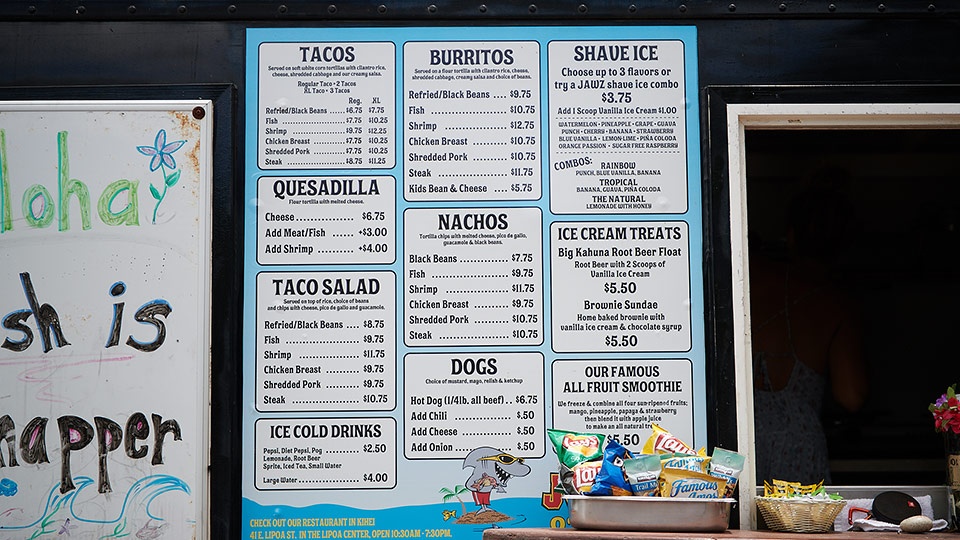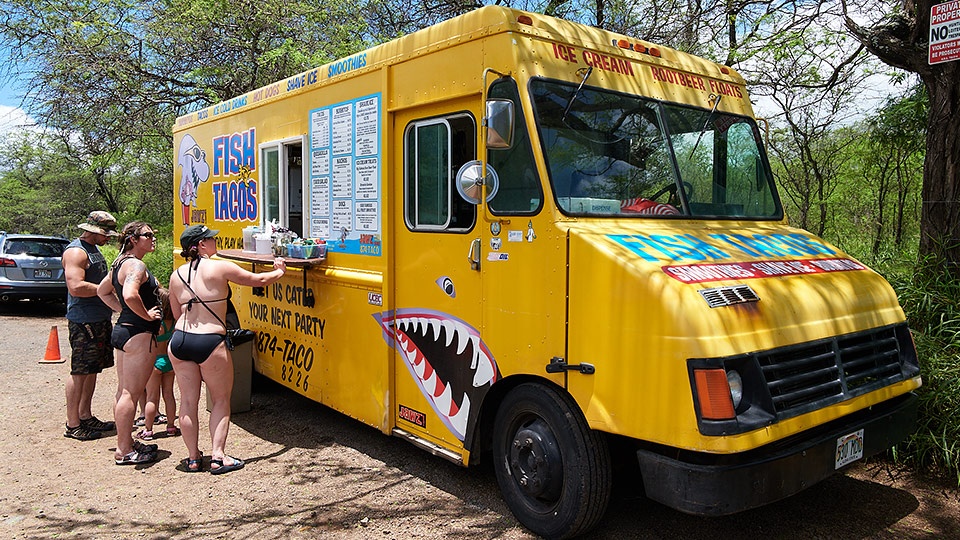 As soon as you find the Kina'ole Grill food truck, you will be in local-style Hawaiian food heaven! The menu at this Maui food truck is like local Hawaiian fare mixed with fresh and healthy California-style cooking. It's the bomb!
View More

about Kina'ole Grill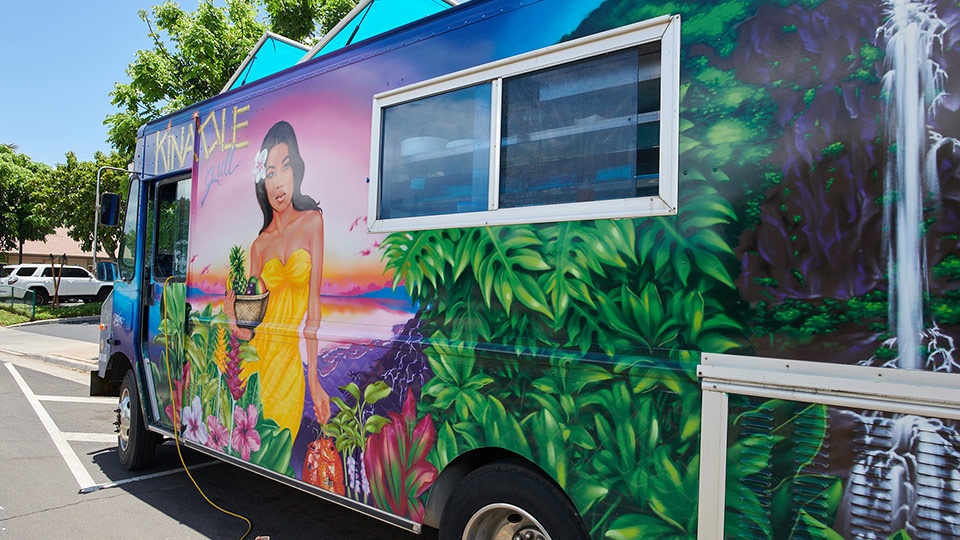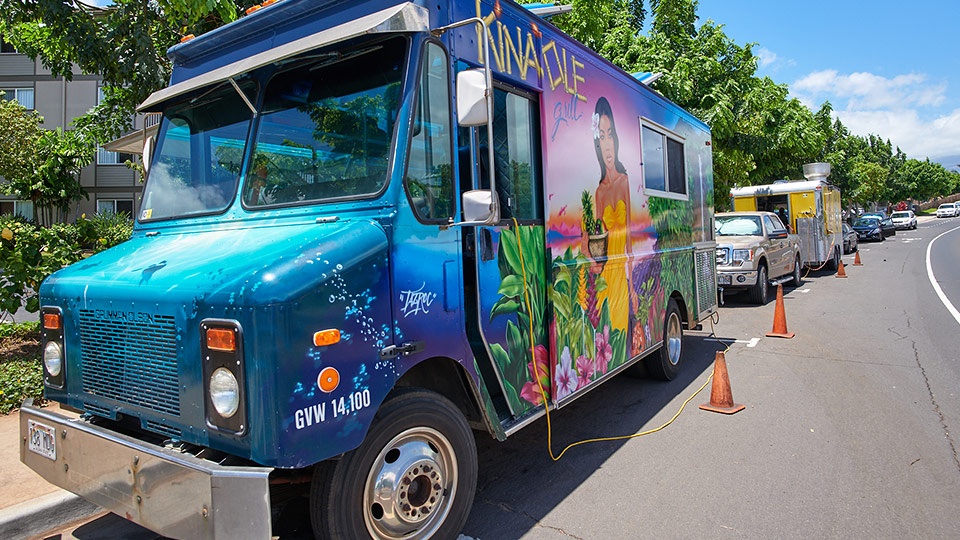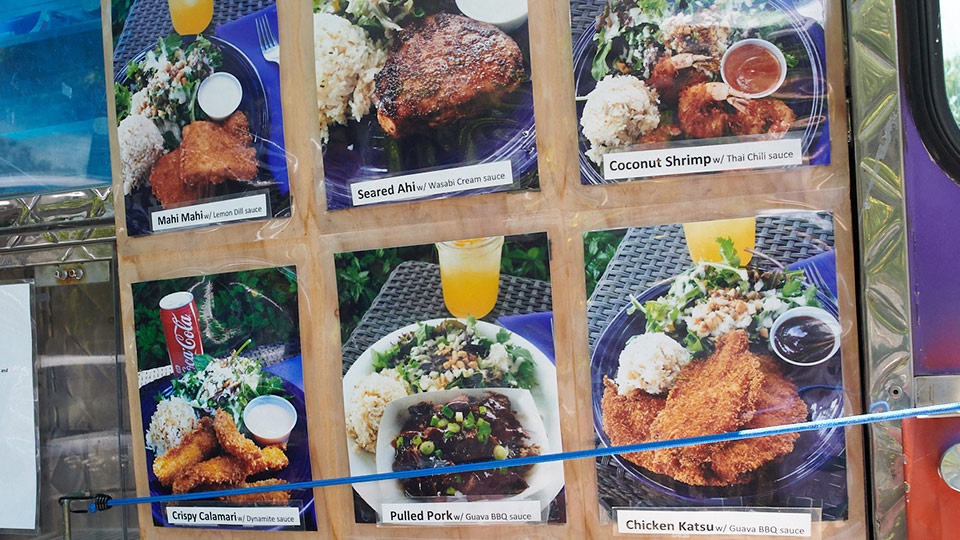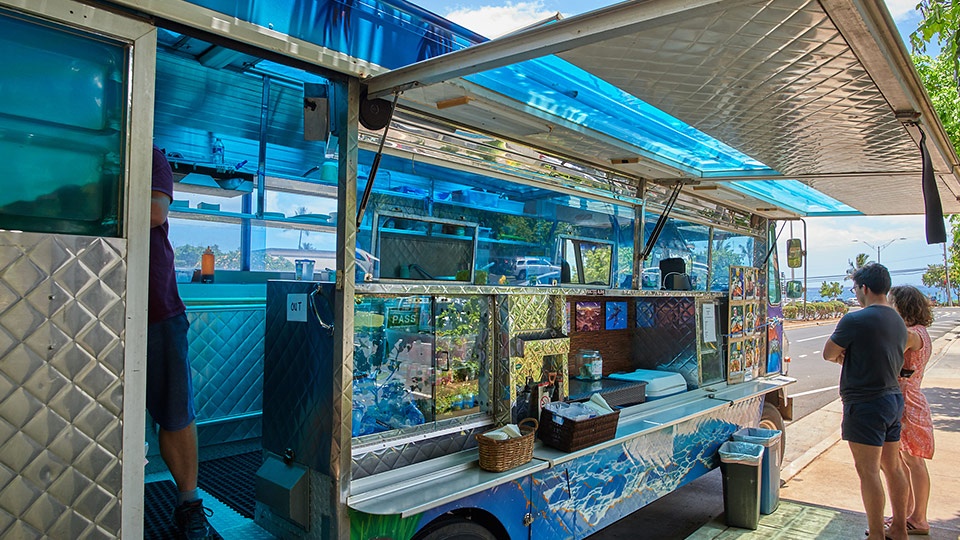 If you're looking for more fantastic food truck options, don't skip Maui Fresh Streatery's food truck. The menu is always delicious with various locally grown ingredients cooked fresh and made with lots of aloha.
View More

about Maui Fresh Streatery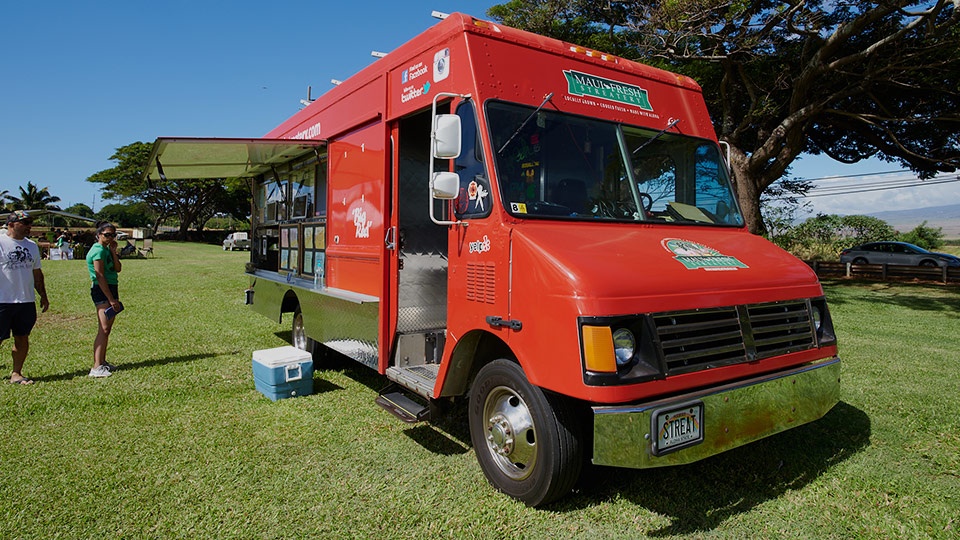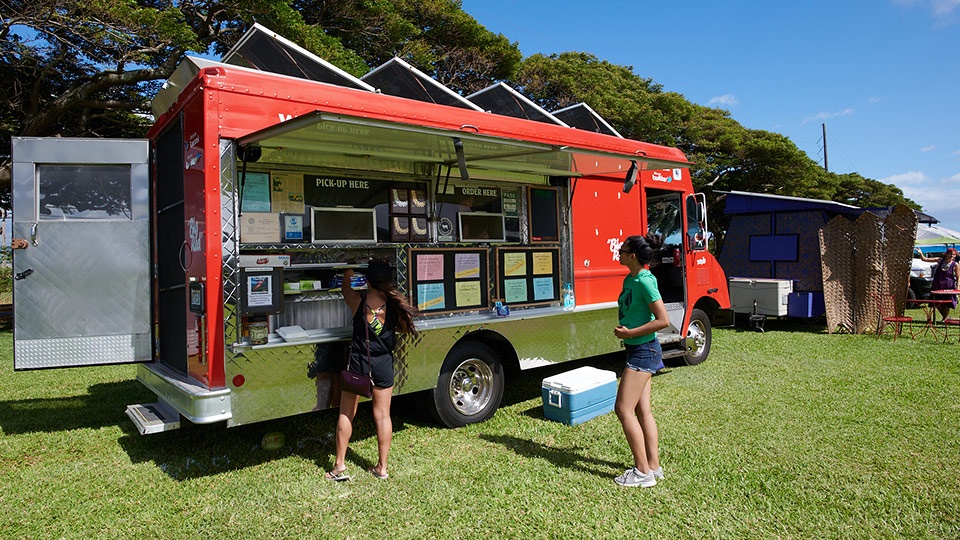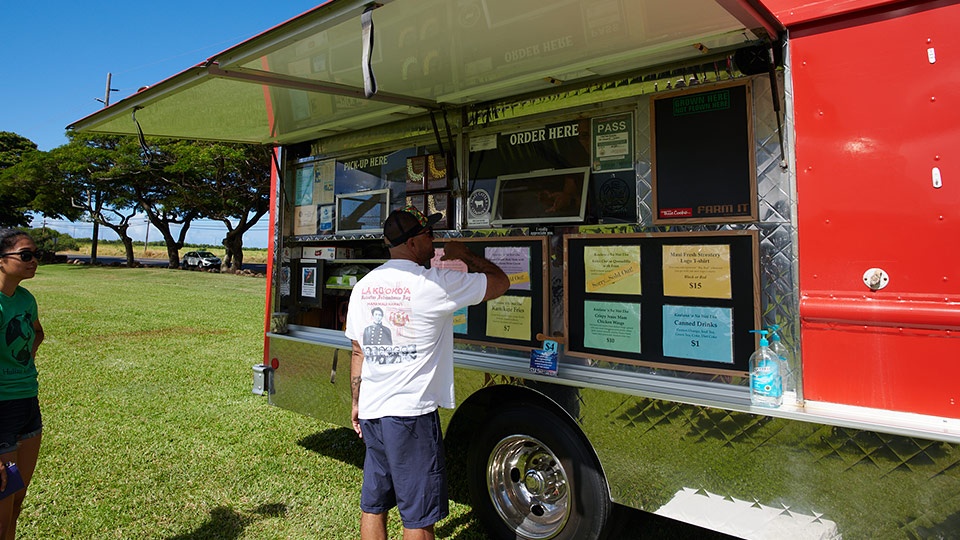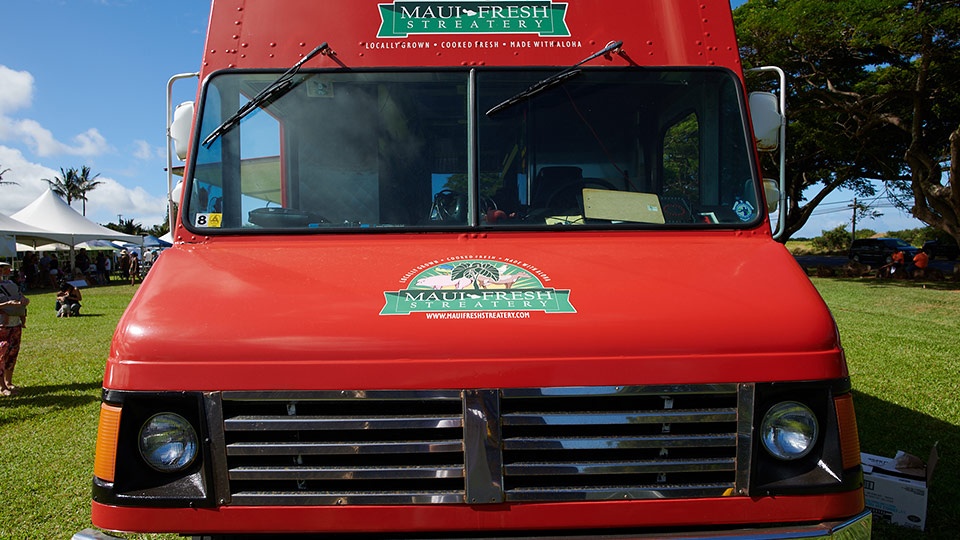 10
Braddah Hutts BBQ Grill
Next time you head to Hana Town in East Maui, plan a stop at the Braddah Hutts food truck. For GPS and Google maps, plug in 5305 Hana Highway, which is the closest address to this delicious Maui food truck full of aloha. It's located about a mile past the historic Hasegawa General Store and only operates until 2 pm, so arrive early.
View More

about Braddah Hutts BBQ Grill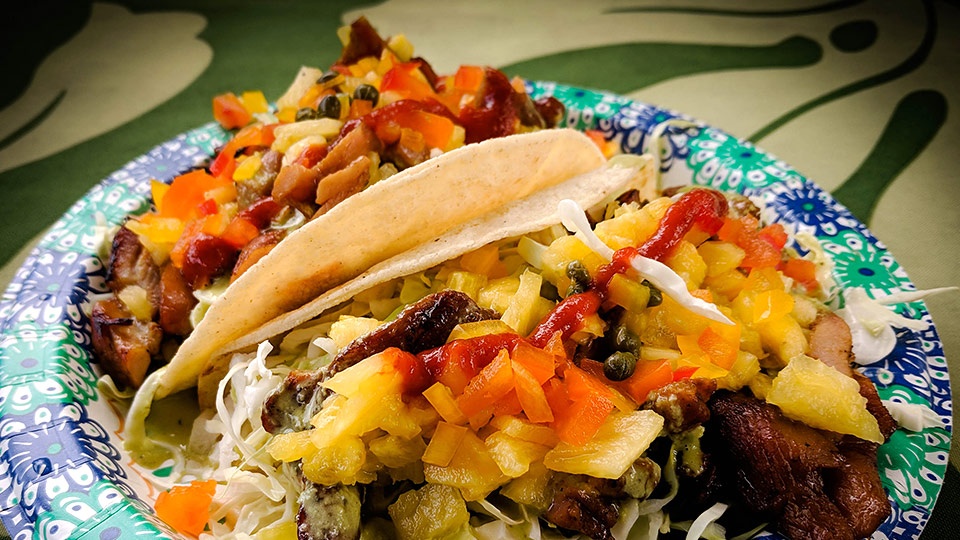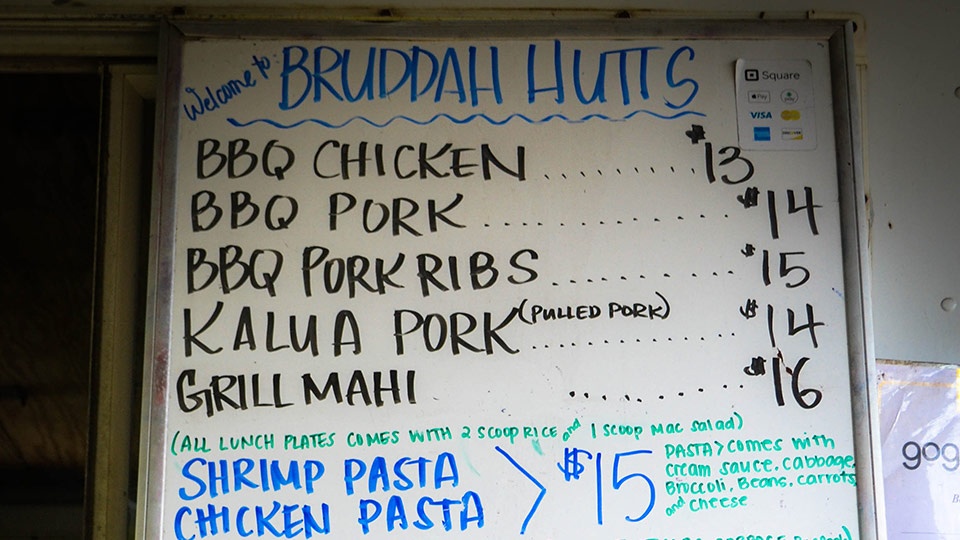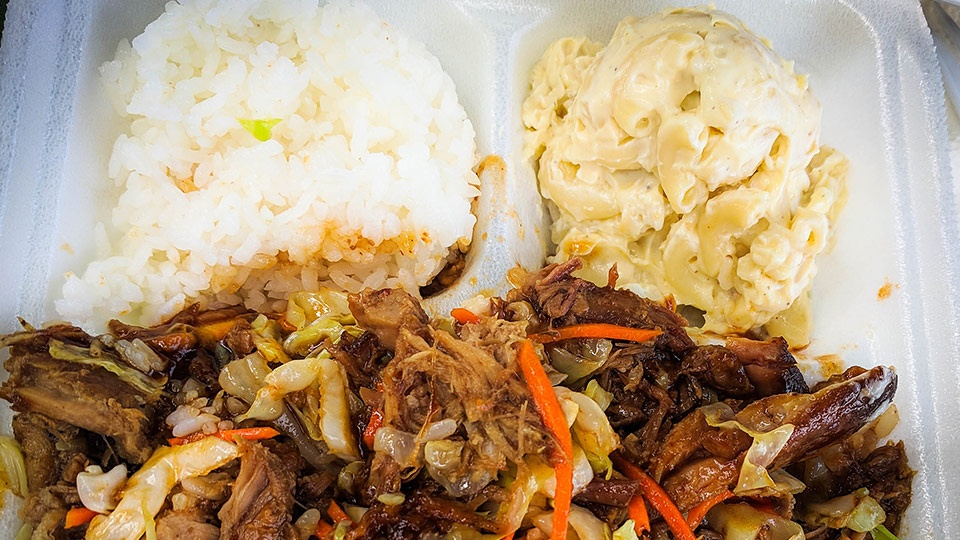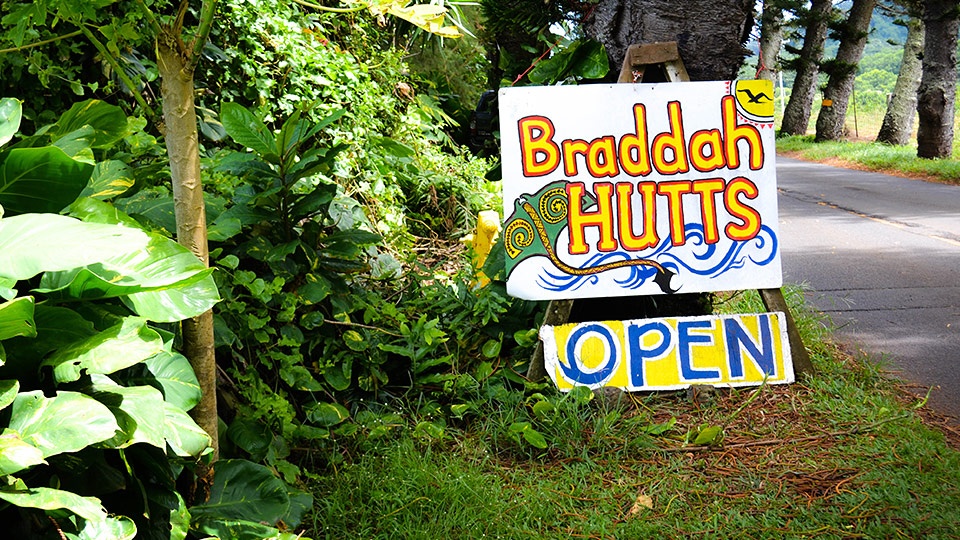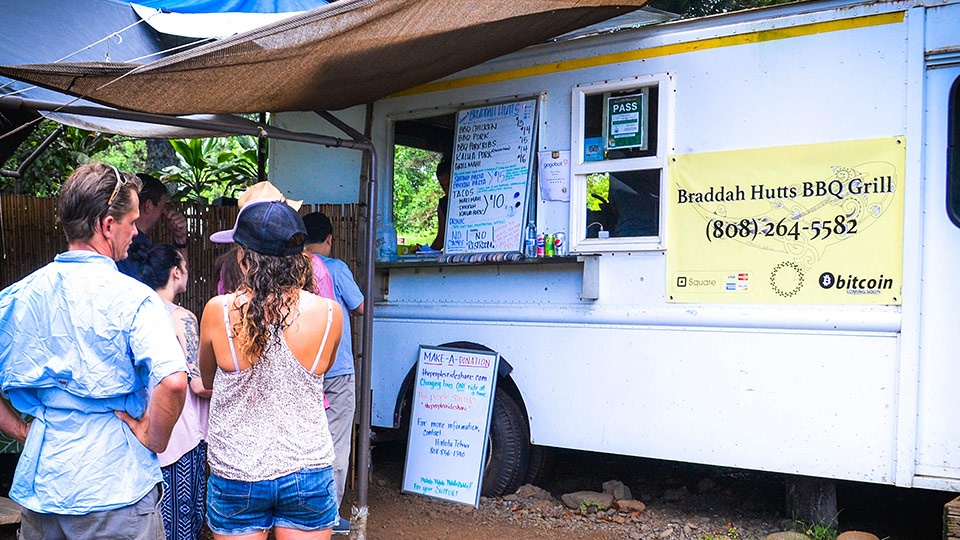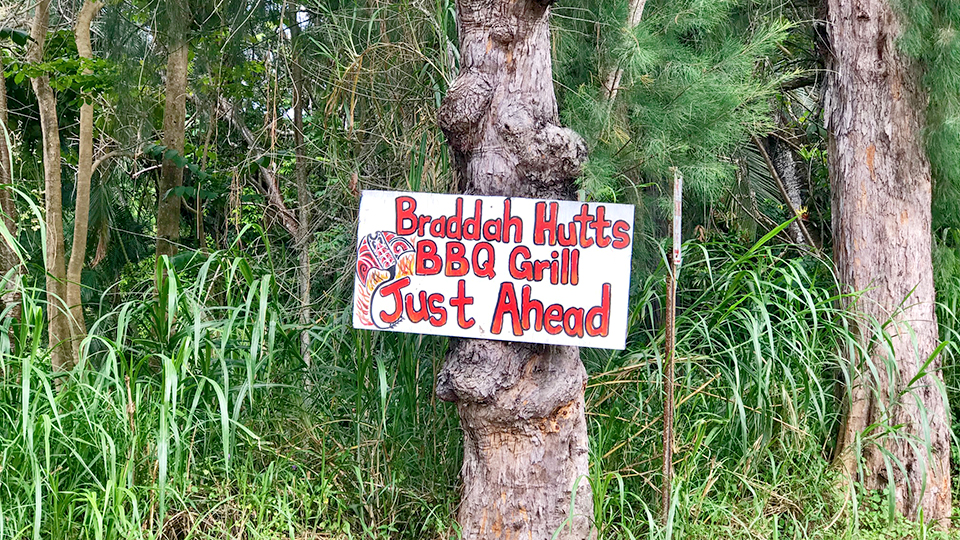 Mahalo for reading Pride of Maui's Top Maui Food Trucks
Mahalo Nui Loa for reading Pride of Maui's Top Maui Food Trucks article! We wish you all the best during your next trip to the Island of Maui. Have you eaten at any of the above Maui food trucks? Which is your favorite?