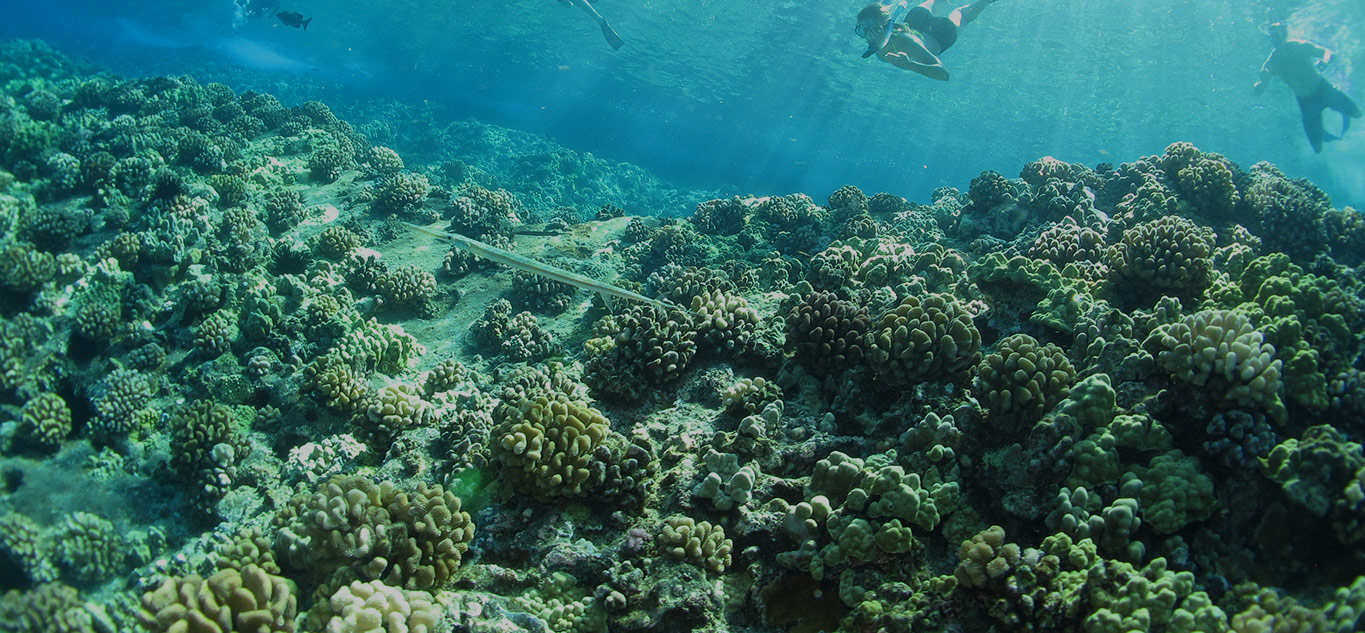 How to save
the coral reefs
in Hawaii
Our coral reefs are dying. But there is hope! Coral reefs can begin to heal themselves if we make simple changes in our daily lives to allow them to do just that. We've outlined some important things that you can do to help.
Our coral reefs are in grave danger
We must act now to reverse the effects of damaged and dying coral. If we all do our part, we can save our reefs!