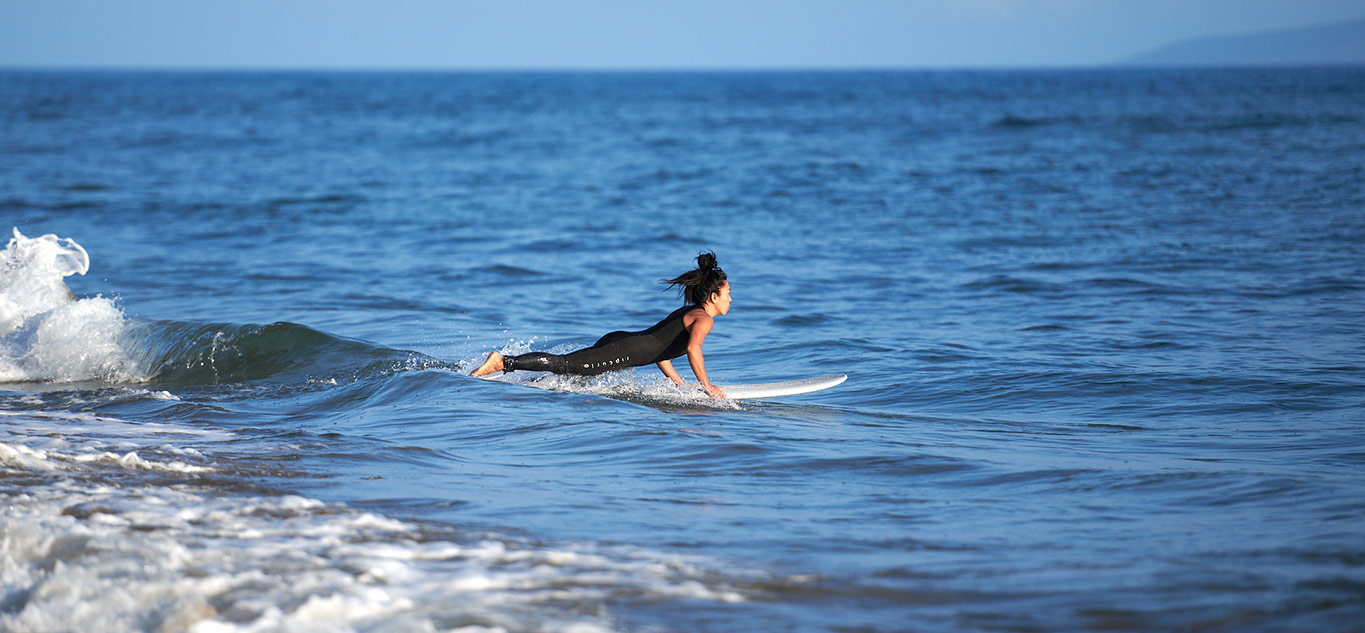 The best
beginner surf
spots on Maui
As you start out, try to stick to surfing waves under three feet tall and avoid surfing during times of high wind or storms. Stay away from large crowds as much as you can and follow basic surfing etiquette for right-of-way in the water.
The following 10 spots won't always work out for a beginner. The odds are, however, that at any given time at least a few of them will be fun and viable options.
The thing about "beginner" surf breaks is that under the wrong conditions they can turn into not-so-beginner spots. In contrast to many surf spots in California and elsewhere, Hawaii has added dangers like strong rip tides and sharp reefs. It is crucial that you have the right information to have fun while you avoid potentially dangerous situations in the water. With that being said, Maui is home to some of the best surf spots for beginners in all of the Hawaiian Islands. We're more than happy to share!
Maui has the most beginner surf spots of all the Hawaiian Islands.
Tips for beginner surfers: try to surf waves under 3 feet, avoid crowded spots, avoid surfing in stormy conditions, and choose spots that lack dangerous obstacles like reef, rocks and rip tides.
Familiarize yourself with surfing etiquette and right-of-way in the water.
The Cove at Kalama Beach Park in Kihei is a beginner surf spot like no other in Maui. Think of it as Maui's own little Waikiki and, much like Waikiki, The Cove is often crowded. Throughout most of the year it gets nice, consistent small waves that break both right and left in the shallow water. There are a few days where the waves will be too large for beginners, but a much more common problem is when they are too small to surf.
View More

about The Cove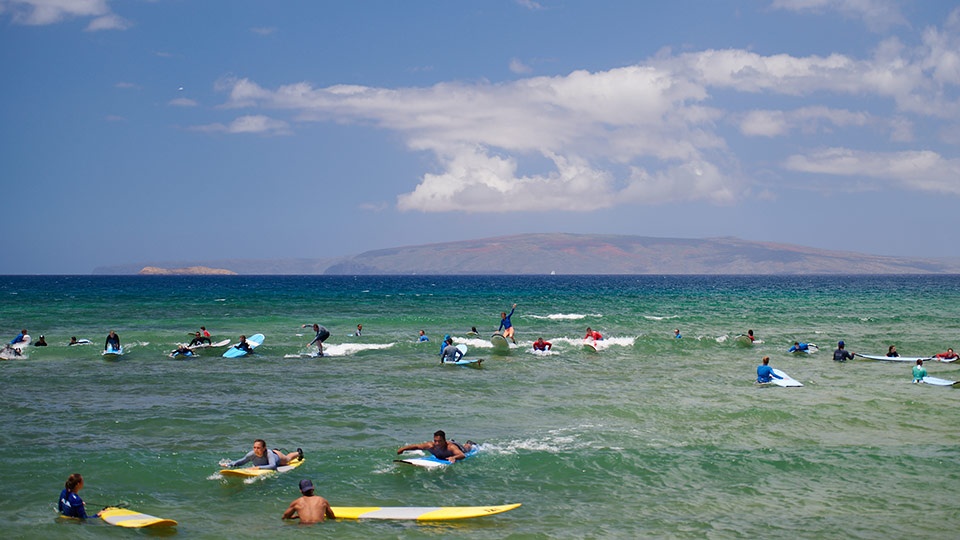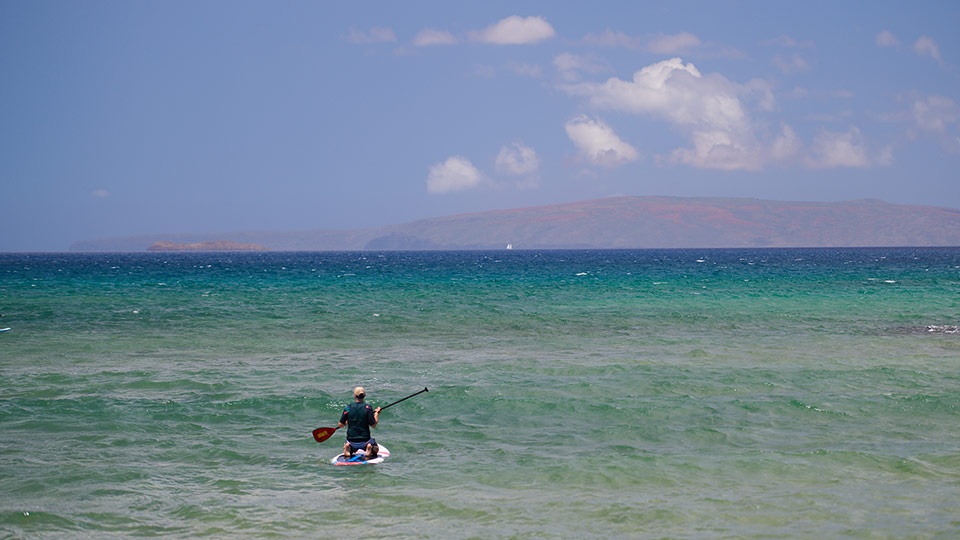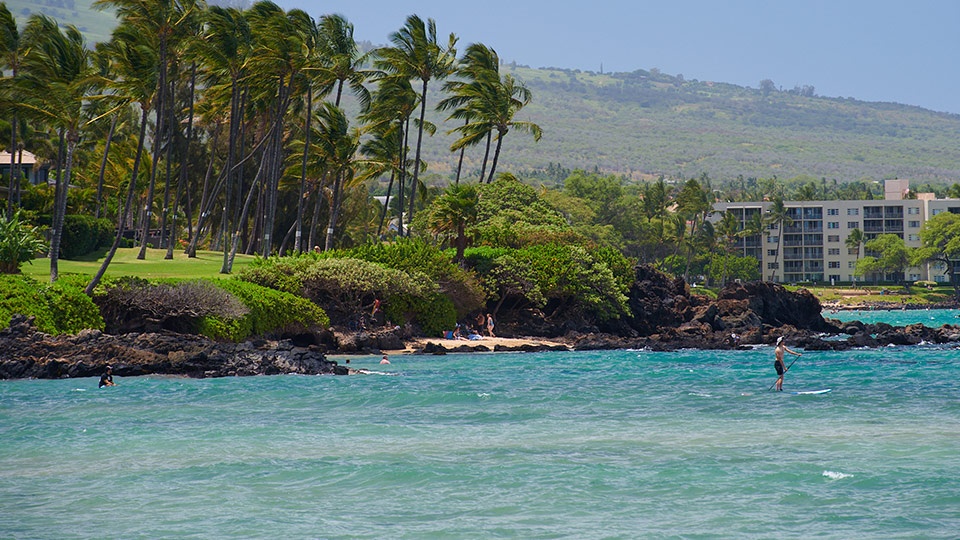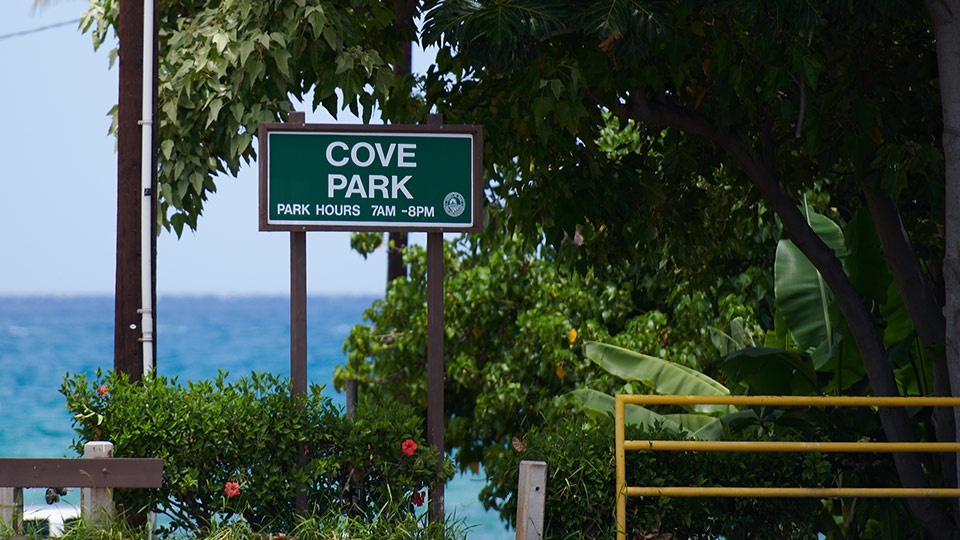 Launiupoko is a family friendly surf break in West Maui that is great for beginners. It's easily accessed from Honoapiilani Highway and is hard to miss as it is clearly marked. It's about 10 minutes south of Lahaina, just past Mile Marker 18. Launiupoko is a popular place for local families, longboarders, stand-up paddle boarders, and new surfers.
View More

about Launiupoko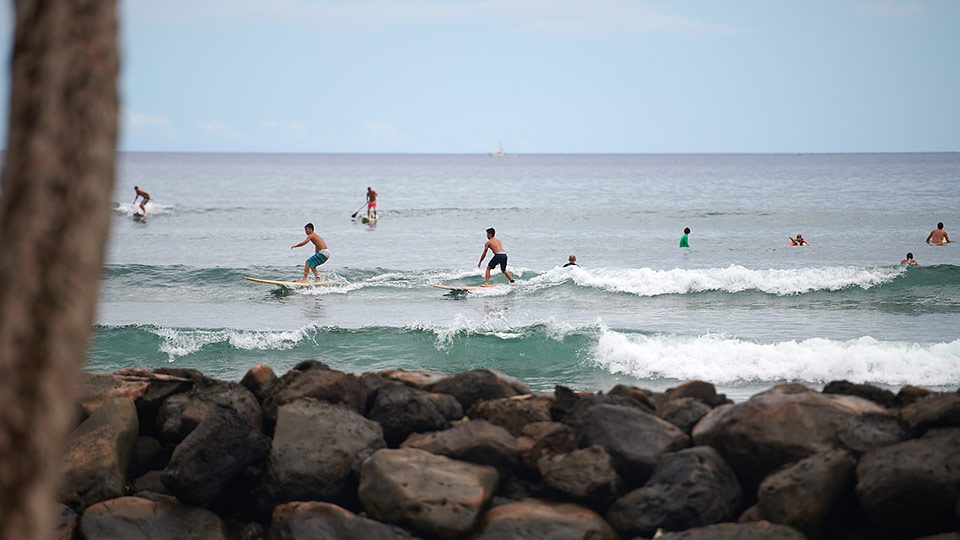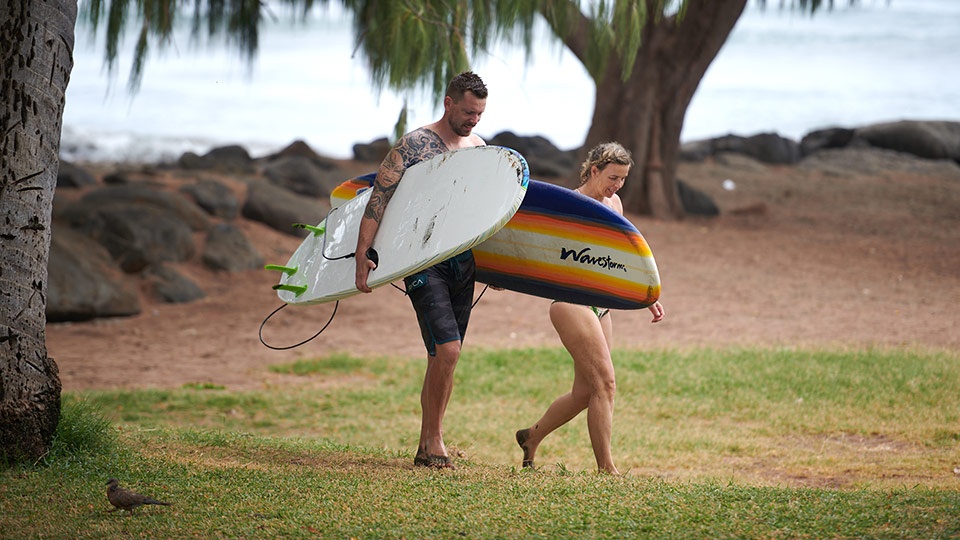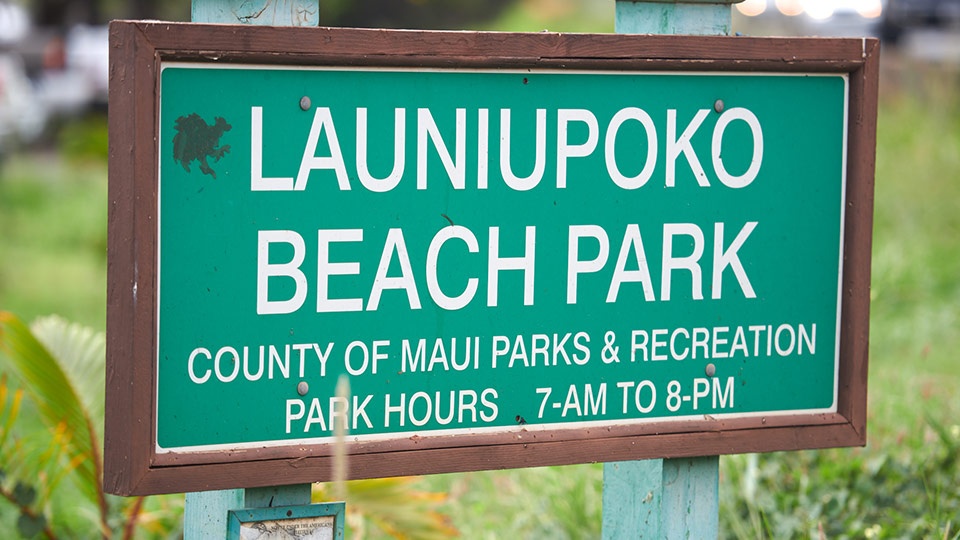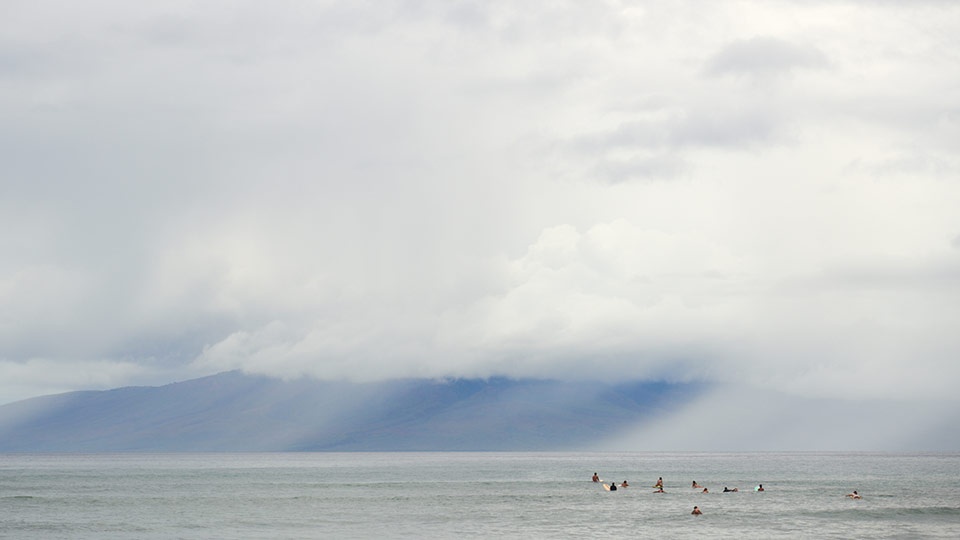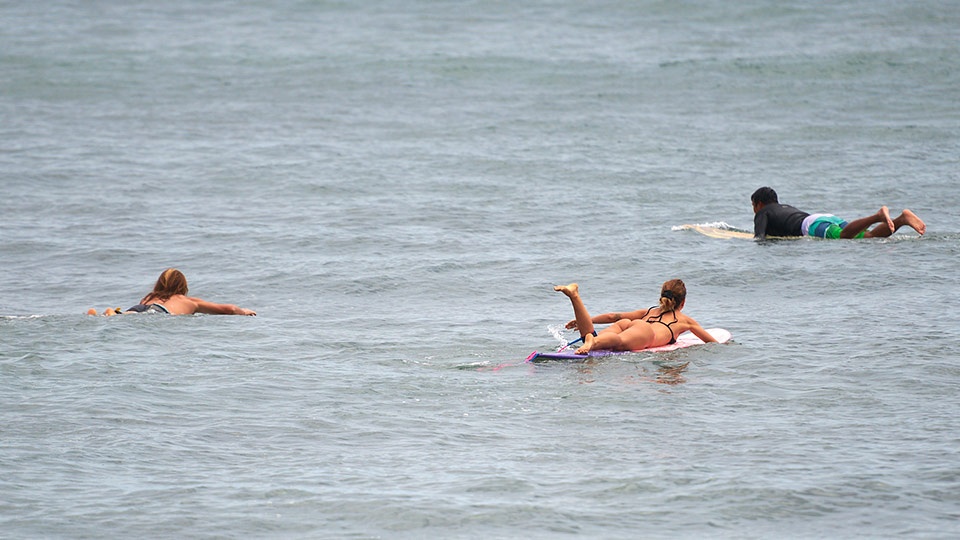 Breakwall can be found just off of Front Street in the heart of Lahaina. It is just south of the harbor, and can be hit or miss for beginner surfing. When the waves are small, it's a great spot to learn to surf and is the go-to break for surf lessons on the Westside. However, during large swells and especially during the summer months, Breakwall can be a bit too big and chaotic for a beginner to paddle out safely.
View More

about Breakwall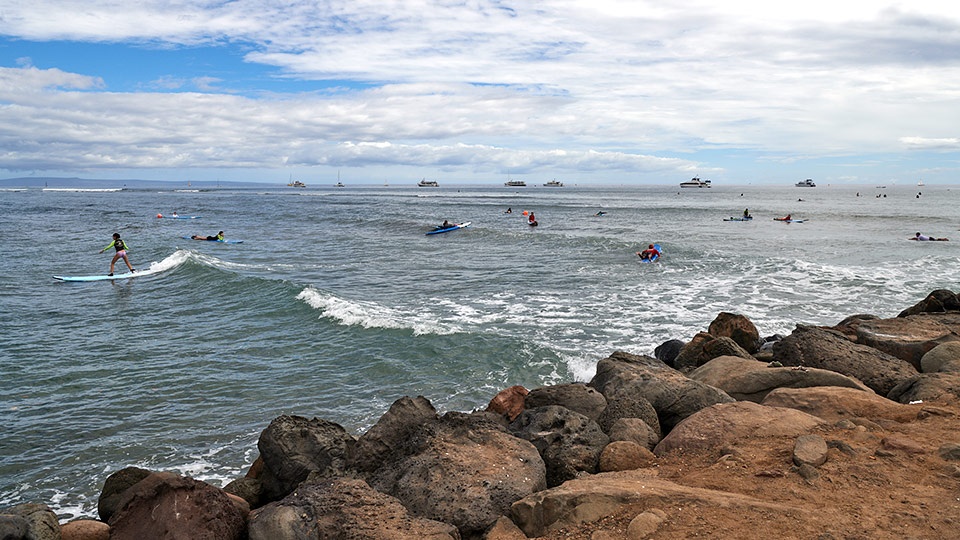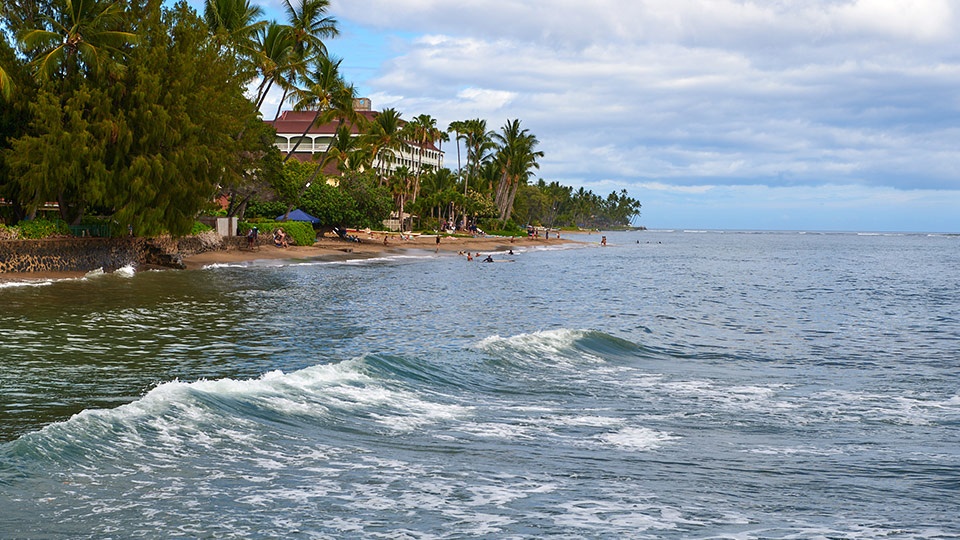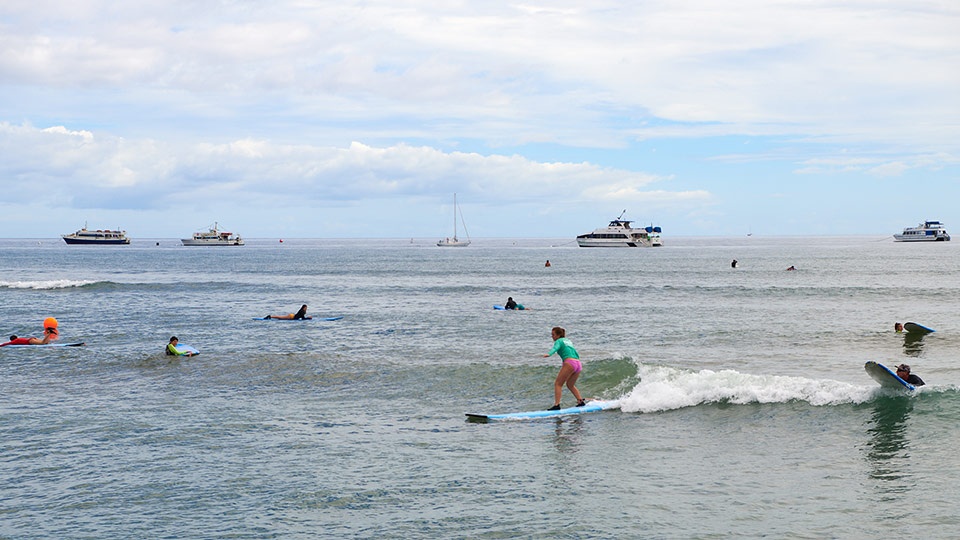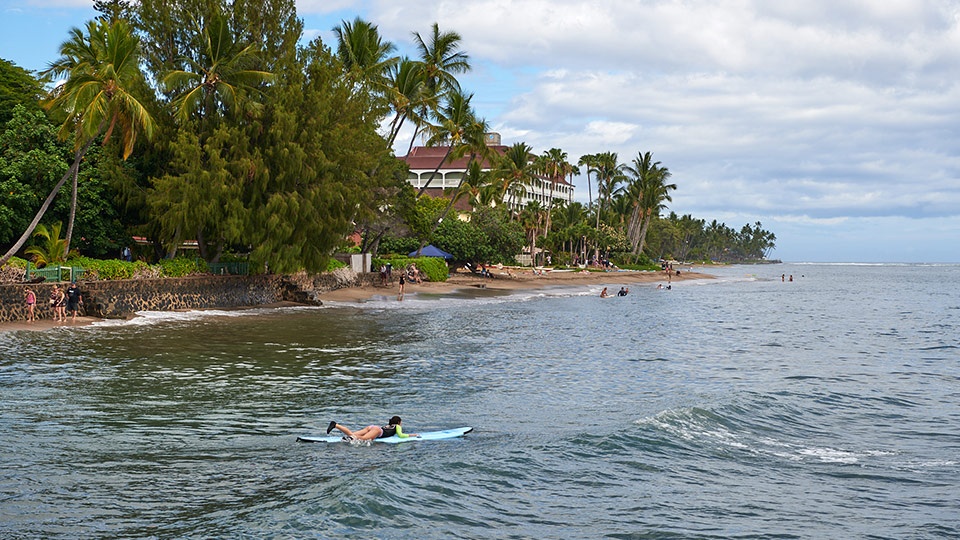 Kaanapali Beach is a scenic surf break in Kaanapali just outside the Kaanapali Alii and to the right of the Marriott. The beach is consistently ranked as one of the most beautiful in the world. It's also a top place to learn to surf on the island.
View More

about Kaanapali Beach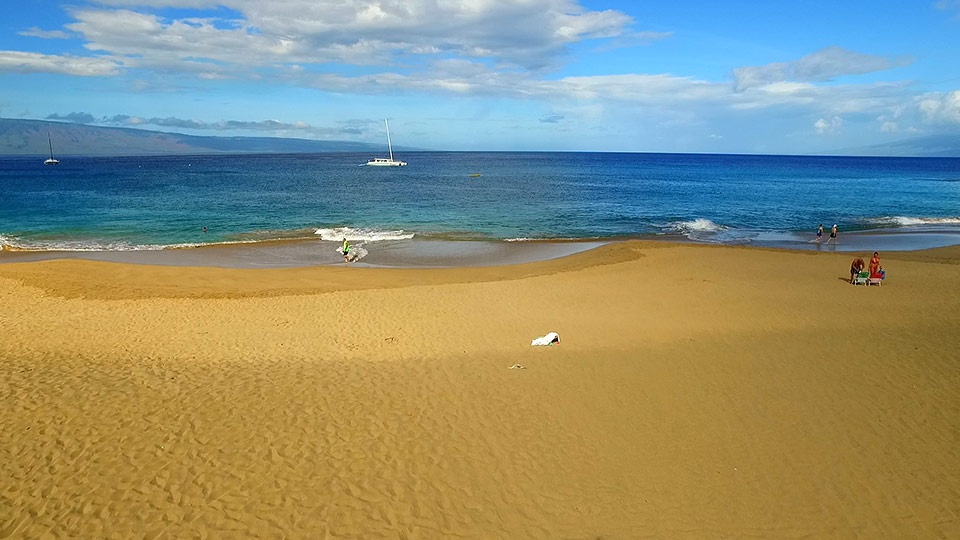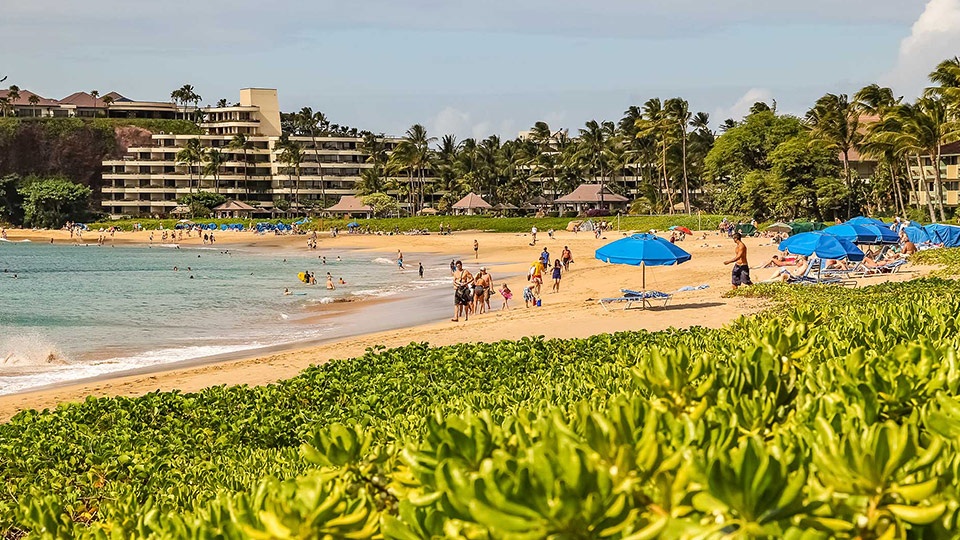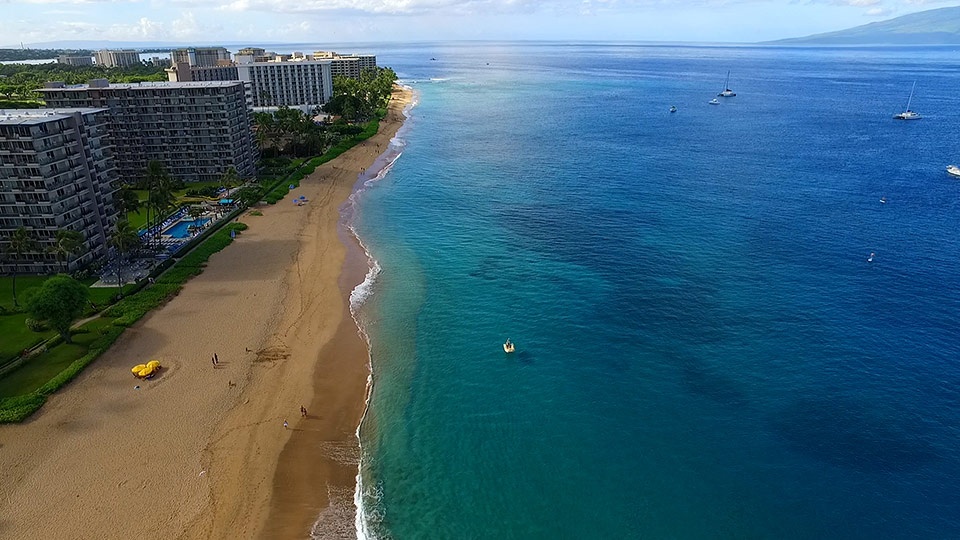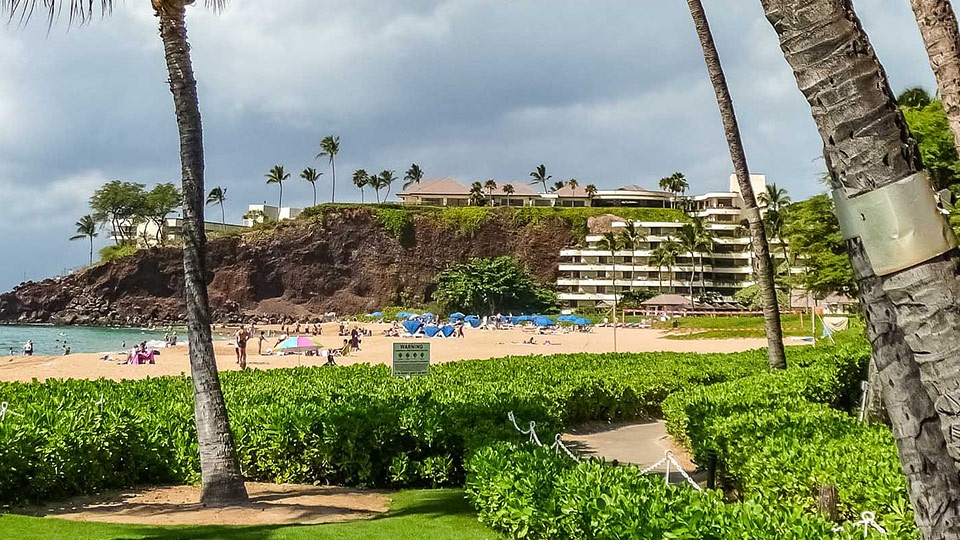 Puamana Beach Park is a great surf break for beginners that is just south of Lahaina, right past Mile Marker 19. The rides tend to be short here and the waves often close out. This means that the wave breaks all at once instead of from the right to the left or from the left to the right. It's not a bad spot to work on standing up on the waves, though. The paddle out is so short that it allows for many waves with little fatigue.
View More

about Puamana Beach Park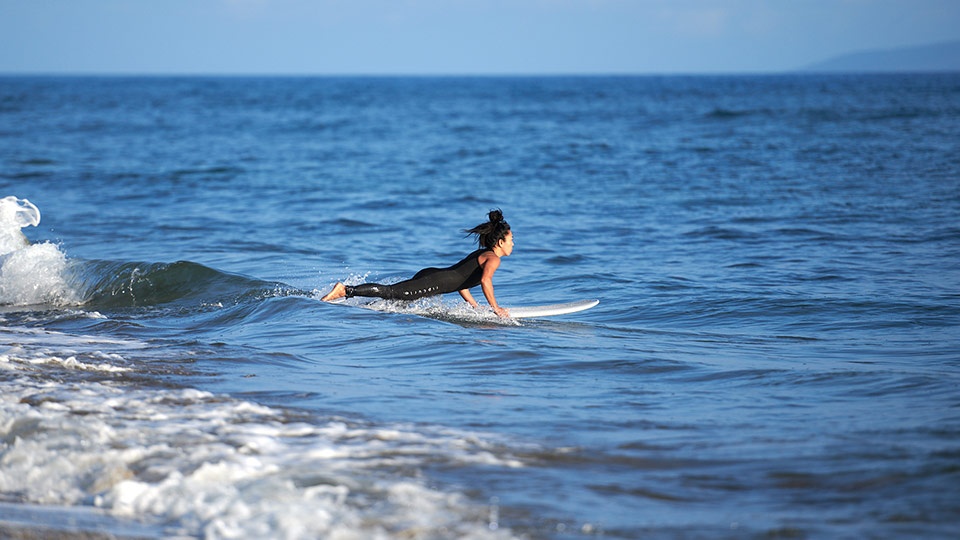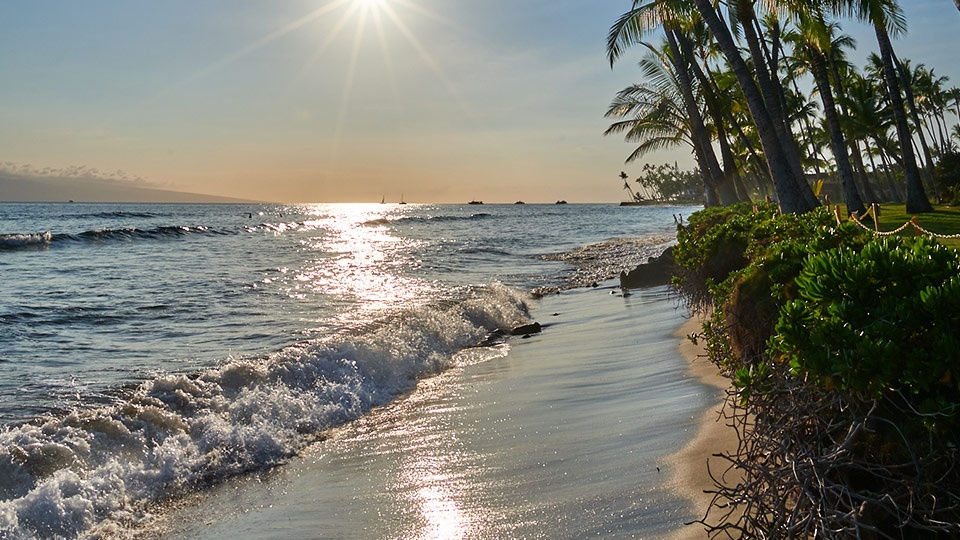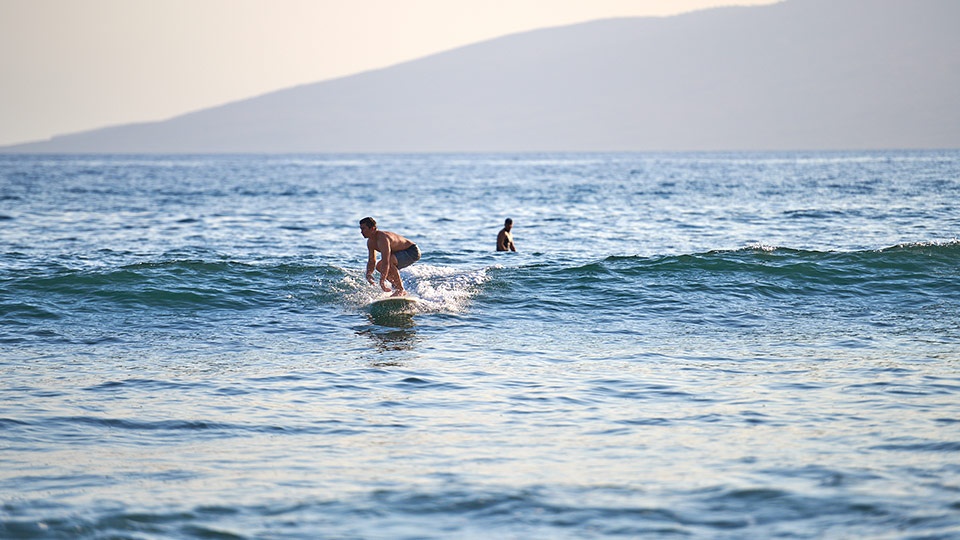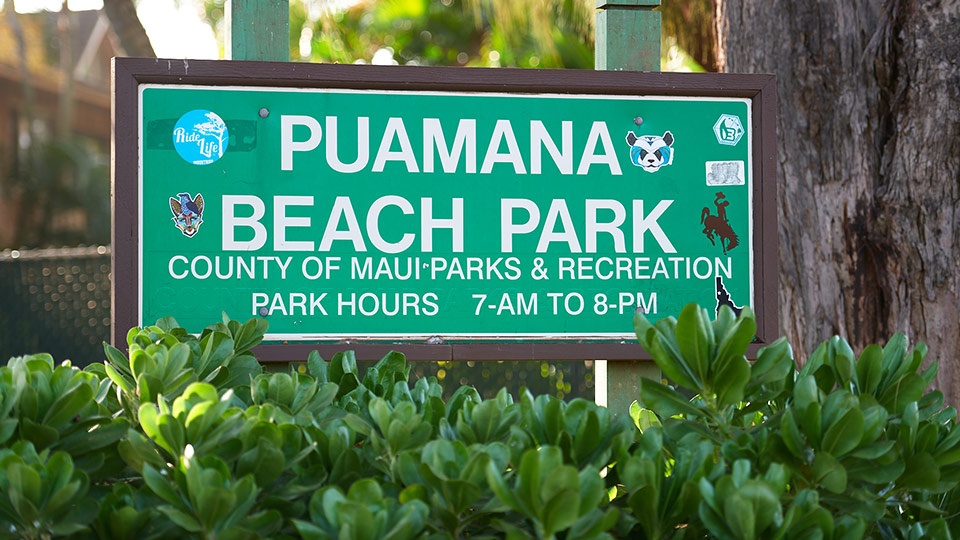 Grandma's is the only surf break in all of Maui with a campground right next to it. There are some nice waves to be had just a few feet away from Papalaua Park. Grandma's is the first turn on the left after the tunnel on Honoapiilani Highway. You will find some prime waves for surfing right between Mile Markers 11 and 11.5. Please note that the GPS will often direct you to Papalaua in Lahaina, so make sure to pay close attention to the mile markers and signs. The amenities here are few, but there are some porta-potties and trash cans. Rentals are available in both Kihei and Lahaina, which are about a 15-20 minute drive each in opposite directions.
View More

about Grandma's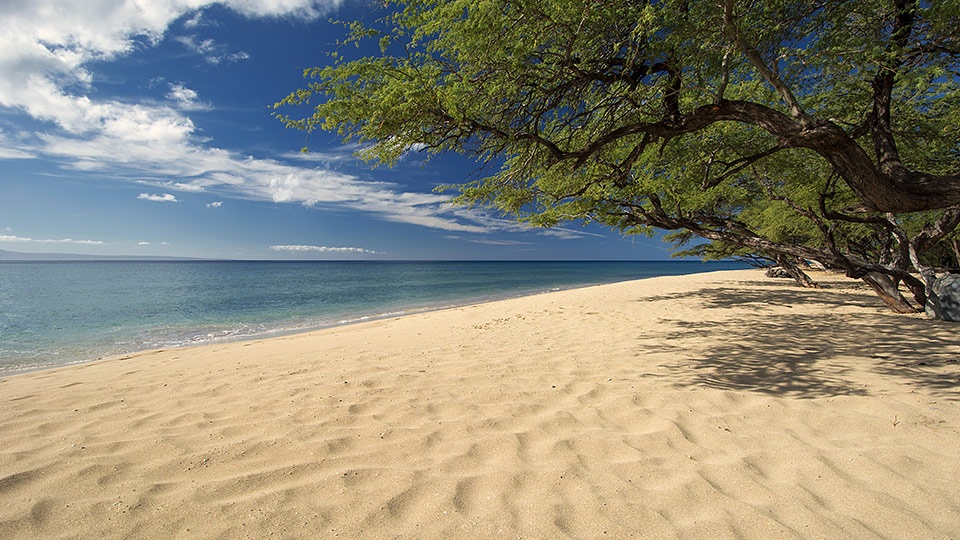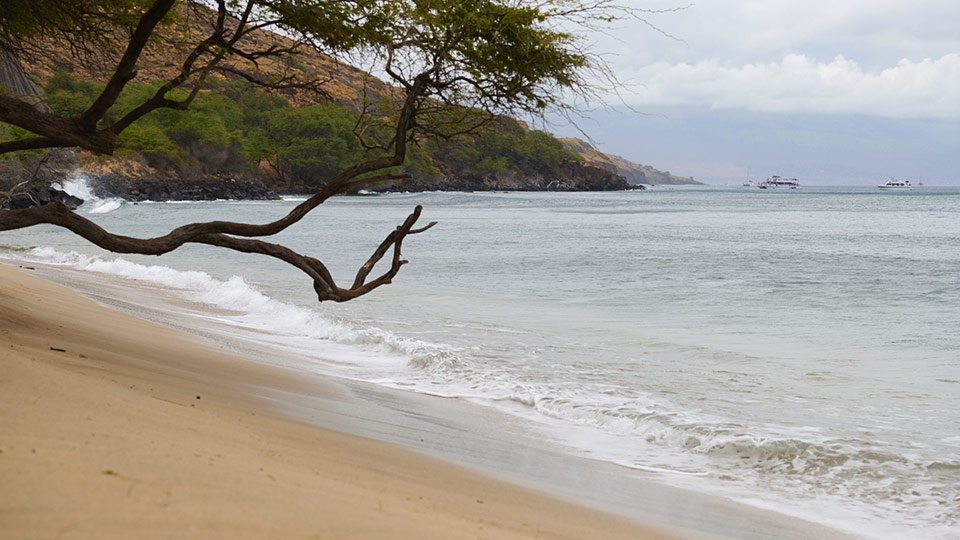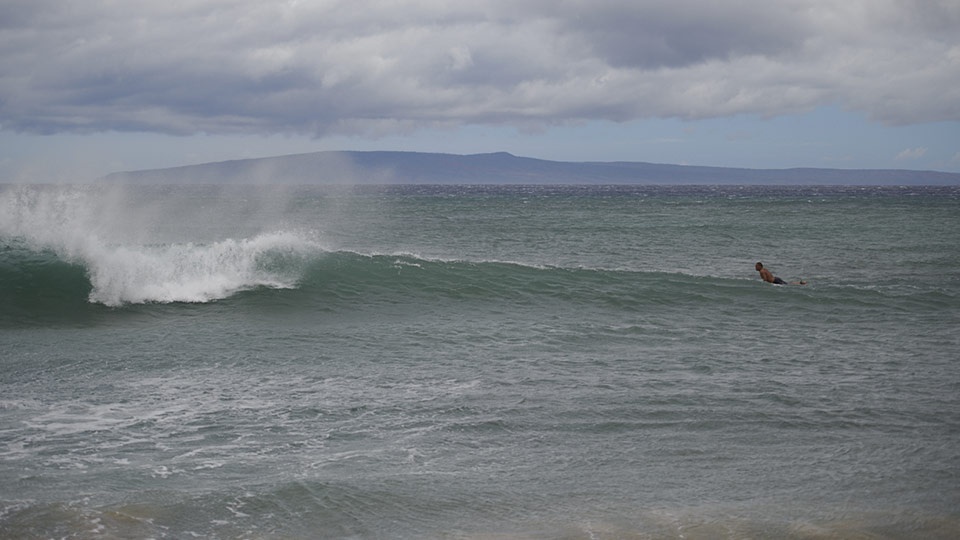 Paia Bay in Paia can work as a beginner surf break in the winter months, when Ho'okipa is just a bit too big. It is rarely surfable in the summer months. When the waves are small, Paia Bay offers a sandy beach from which to paddle out and there are several great spots to surf. The waves here can be quite deceiving. Sometimes they look big but then they lose all of their power right before they break.
View More

about Paia Bay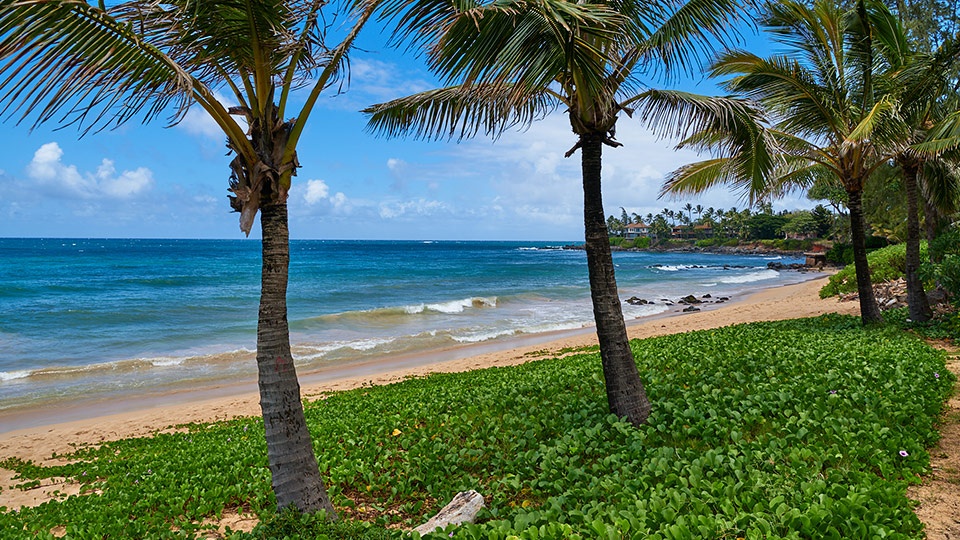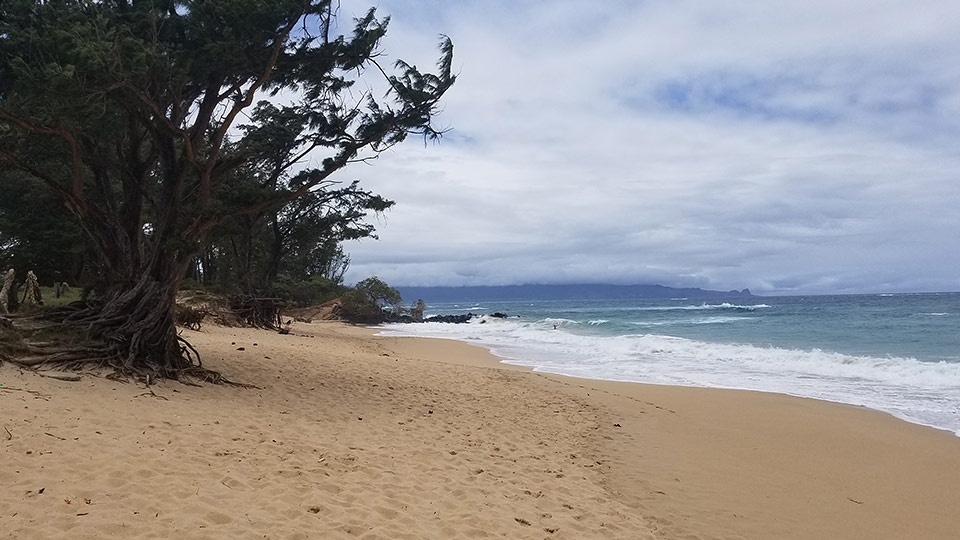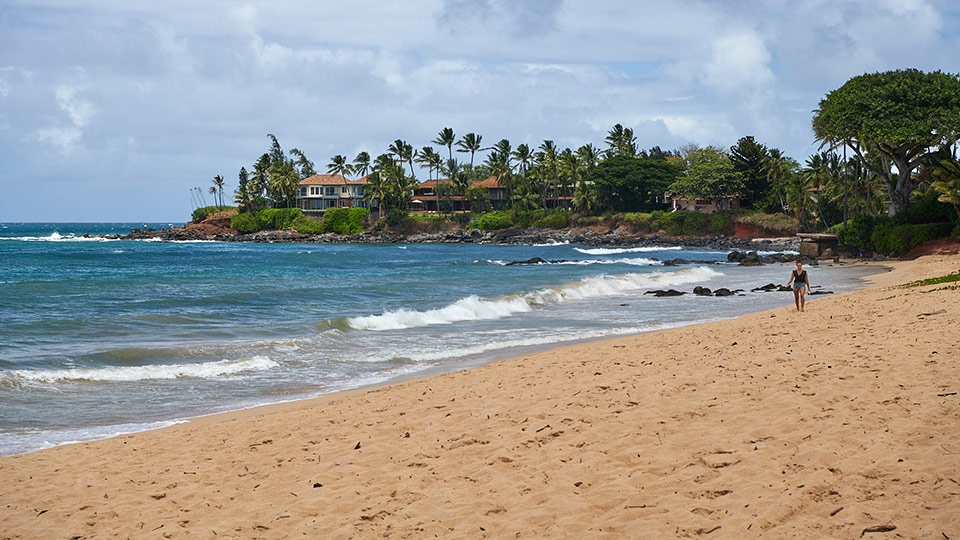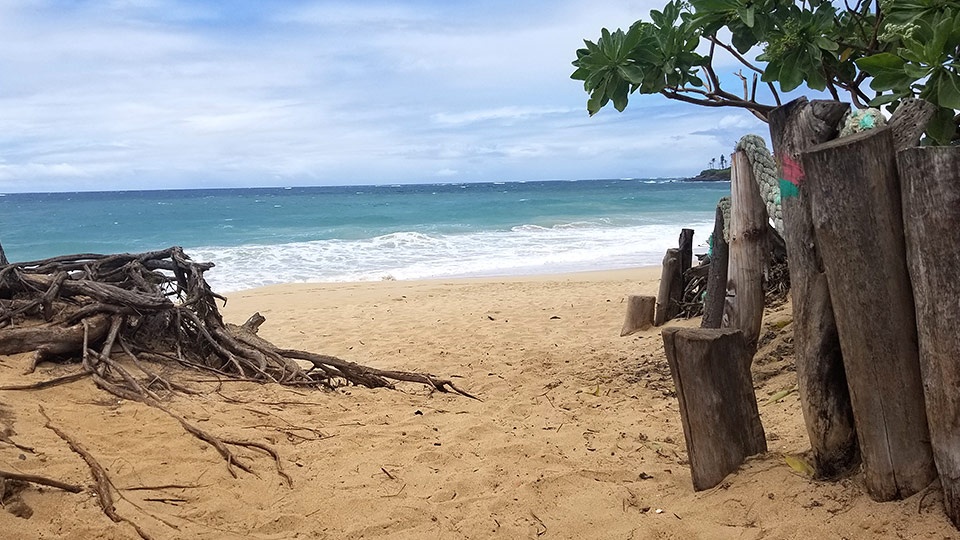 Thousand Peaks is aptly named due to its seemingly endless peaks. It sits at Mile Marker 12 at Ukumehame Beach Park, off Honoapiilani Highway. "Thousands" refers to a stretch of surf breaks with numerous peaks and waves breaking all over, both to the right and left. The biggest problems here are a long paddle out and getting caught inside. "Getting caught inside" refers to being trapped in the spot where the waves are breaking. It is inevitable for a surfer and can be solved by paddling out in a horseshoe shape, to the right or left and then back around, rather than straight out.
View More

about Thousand Peaks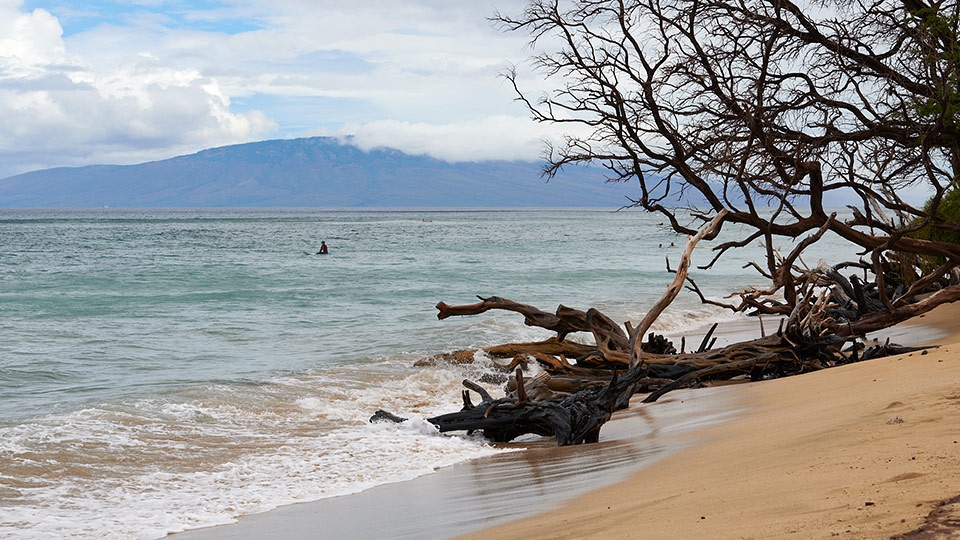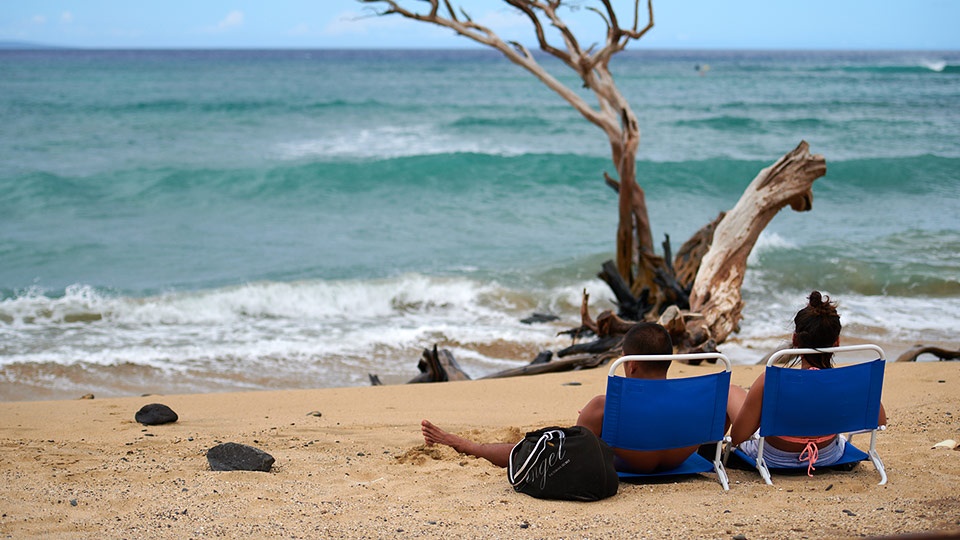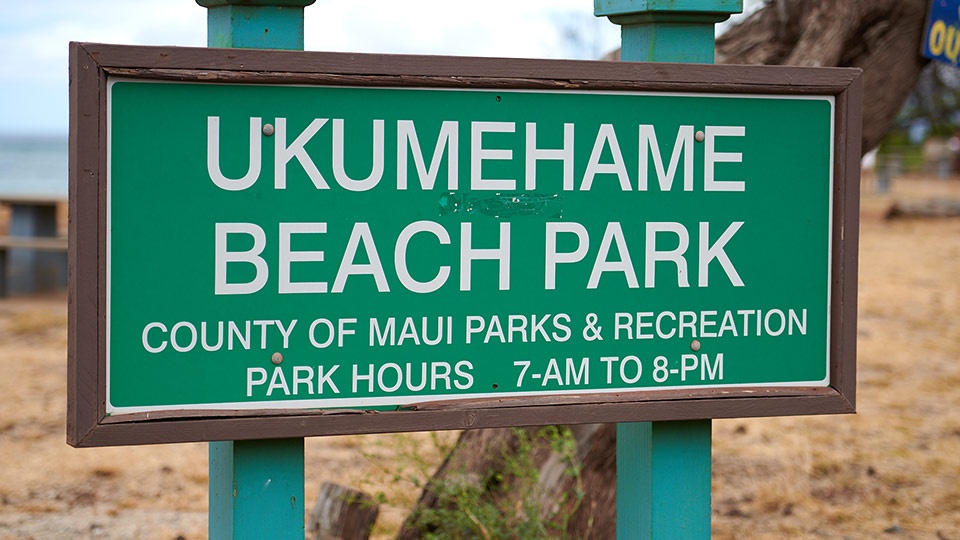 Guardrails is an unmarked stretch of Honoapiilani Highway about 5 minutes south of Lahaina, between Mile Markers 18 and 19. The name refers to the waves that break along the guardrail of the road, just past Launiupoko. It is normally not crowded but it is frequented by longboarders and stand-up paddle boarders. Guardrails is a nice, quiet getaway with friendly surfers.
View More

about Guardrails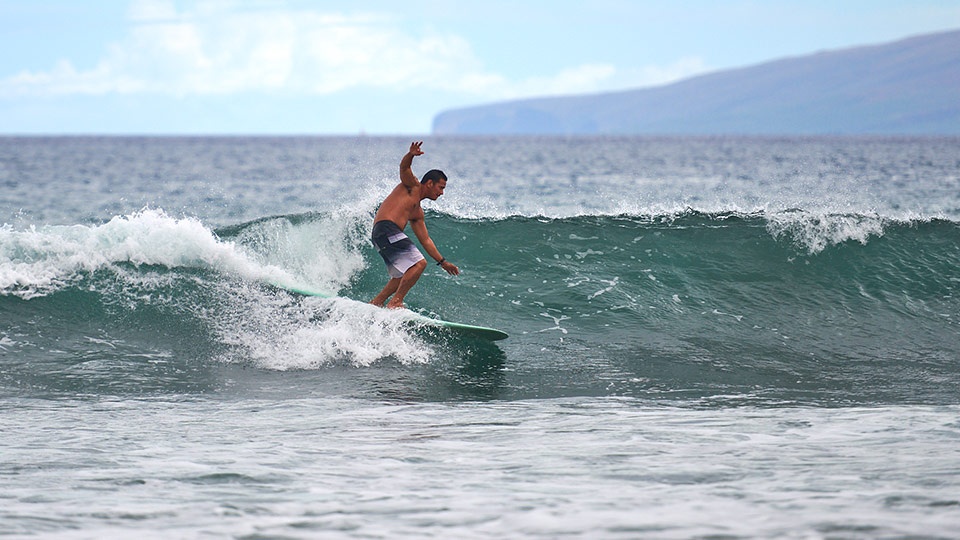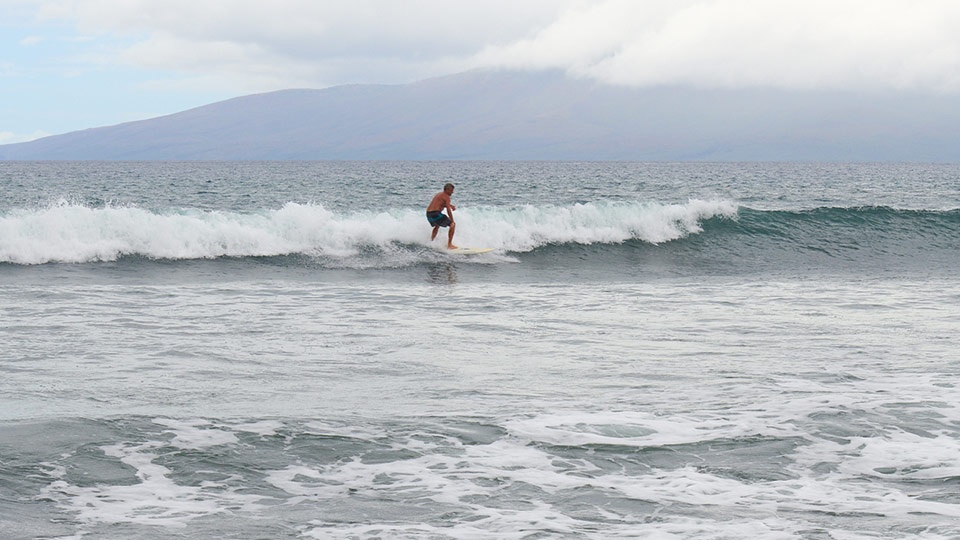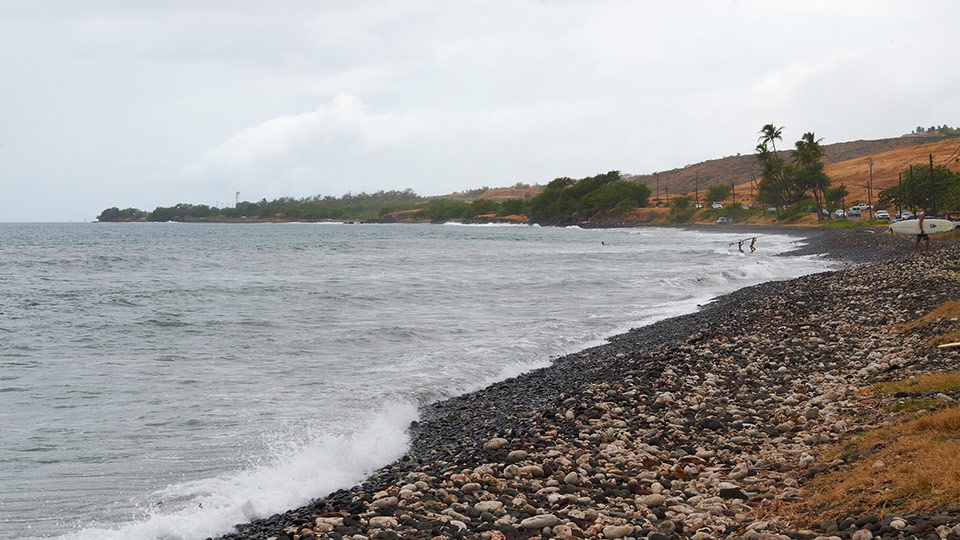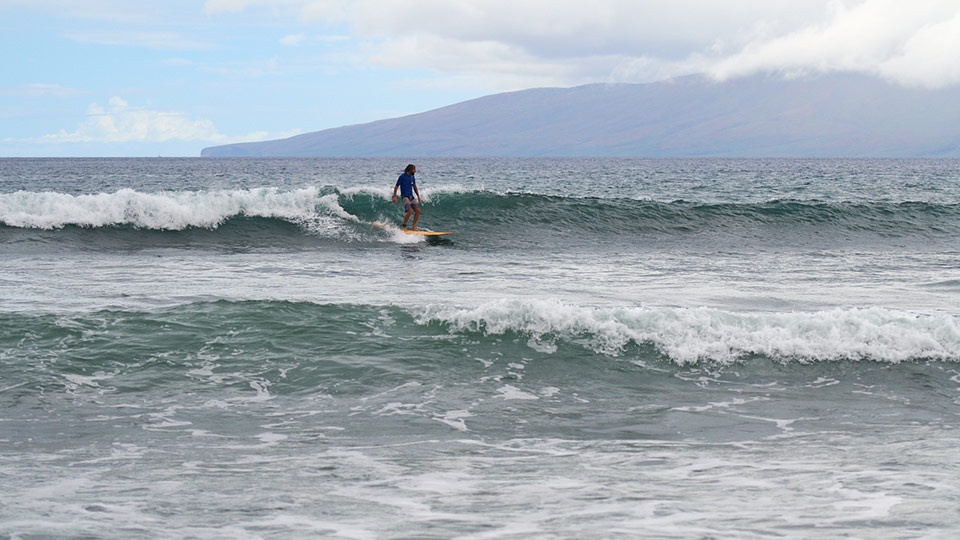 Olowalu is one of the best beginner surf spots on Maui. This West Maui spot is the perfect place to learn how to surf, as the summer waves are on the small side and they stay pretty steady. Olowalu is a bit more of an intermediate surf break on Maui, so you won't want to paddle out here for your very first time. Make sure you have some surfing experience first or that you at least paddle out with an experienced surfer or a Maui surf instructor.
View More

about Olowalu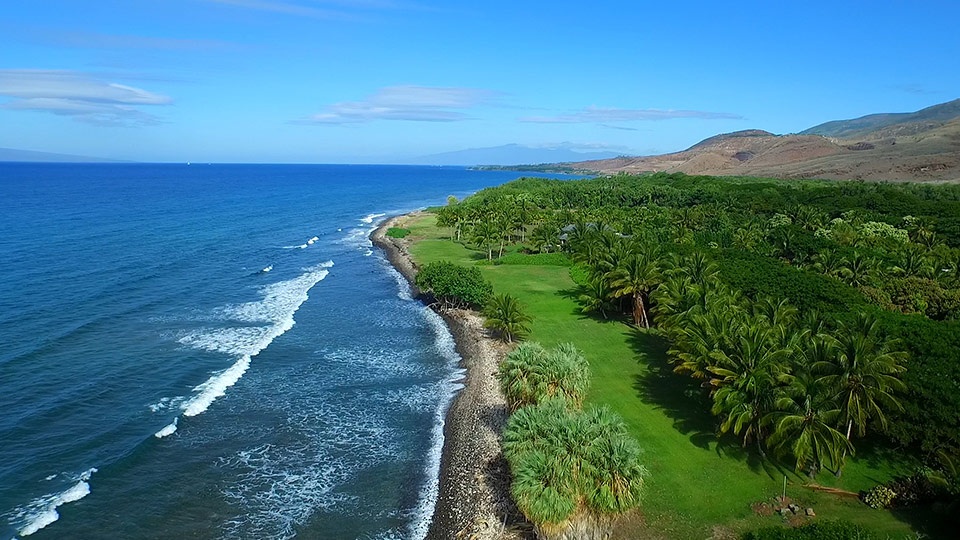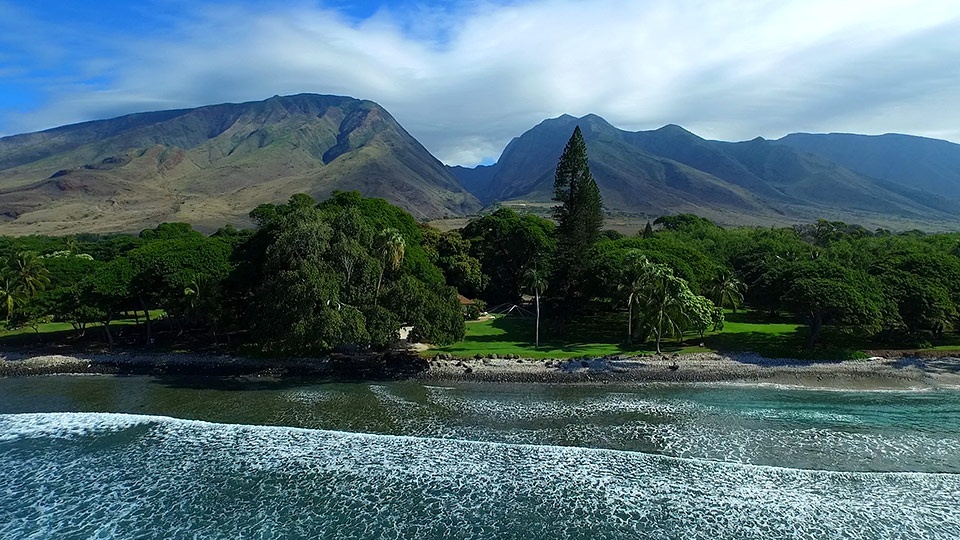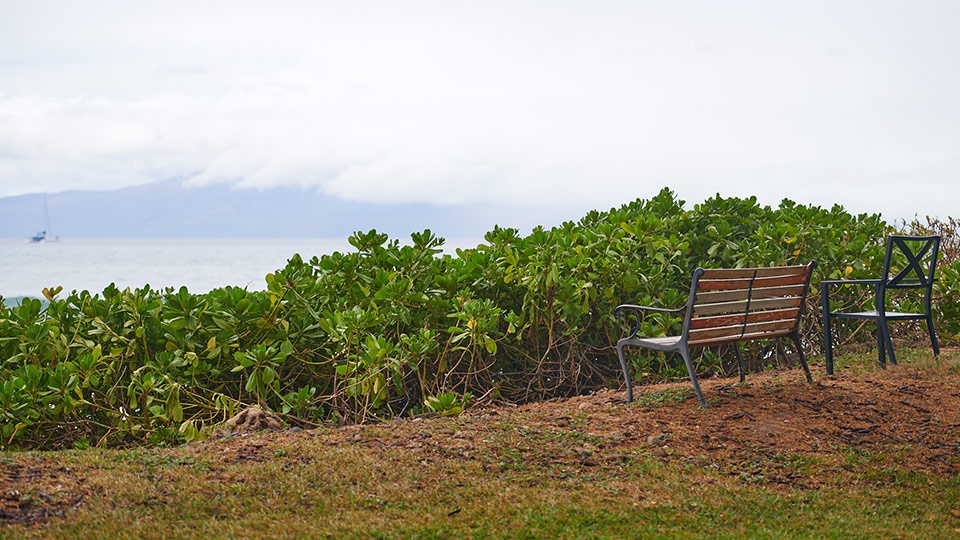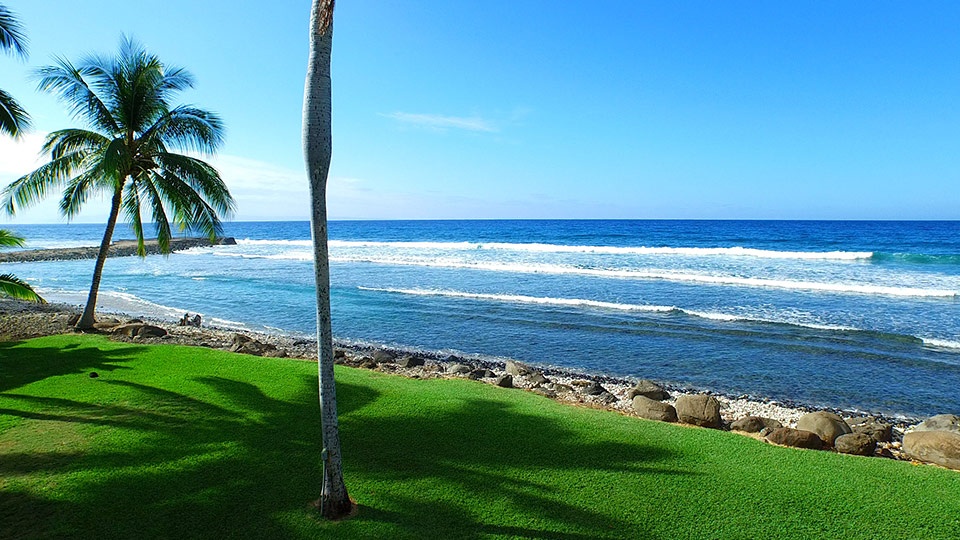 Hawaii
and surfing
go hand in hand!
Hawaii and surfing go hand in hand. Out of all four of the major islands, Maui is arguably the best for a beginner surfer. The waves rarely get too large due to island blocking from Lanai, Molokai and the Big Island. Moreover, localism isn't nearly as much of a problem here as long as one stays in the beginner areas.
The best part about surfing in Maui is the lack of crowds. Waikiki might have more name recognition in the world of beginner surfing, but Maui has a surprising amount to offer for novice surfers. It isn't a bad idea to spend a trip to Maui developing a lifelong passion for surfing!