#1. Visit Maui
Furthermore, the influx of visitors aids in the restoration of affected areas by supporting volunteer efforts and donating to local charities. The increased demand for tourism-related services also fuels employment opportunities, helping residents recover after the fires.
Visitors can actively participate in the island's healing process by choosing Maui as their next travel destination, fostering resilience and growth within the local community. In fact, a few airlines are offering some great flight deals to encourage visitors back to Maui's shores. Visit the websites of Hawaiian Airlines, Southwest Airlines, and Alaskan Airlines to book fair deals to Maui that are up to 40% less than average rates.
01
Lahaina is closed, but Maui is open!
Below is a short list of organizations that need support. Each one is a crucial member of Maui's wildfire disaster relief efforts. The Maui community has lost family members, they have lost homes, lost businesses, lost jobs, and they have lost pets. The island has been impacted by the devastation of humanity, the destruction of Lahaina town, Upcountry Kula homes and forests, and a severe environmental impact on the lands, ocean, and reefs.
View More

about Lahaina is closed, but Maui is open!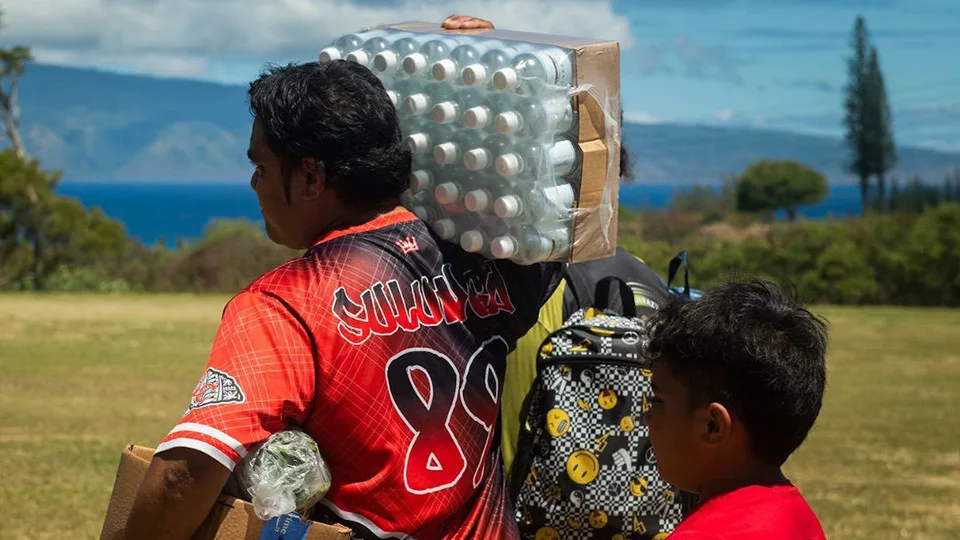 Image: facebook.com/HawaiiCommunityFoundation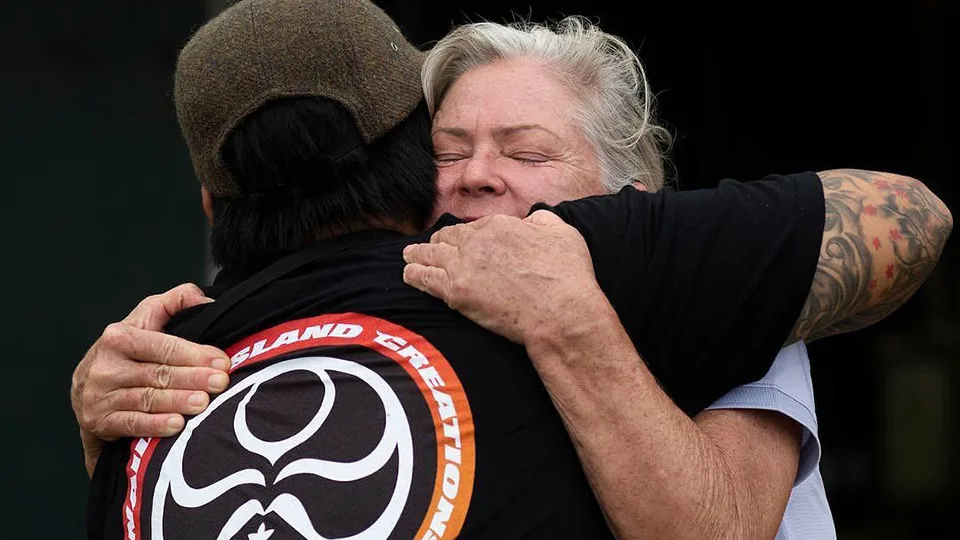 Image: facebook.com/HawaiiCommunityFoundation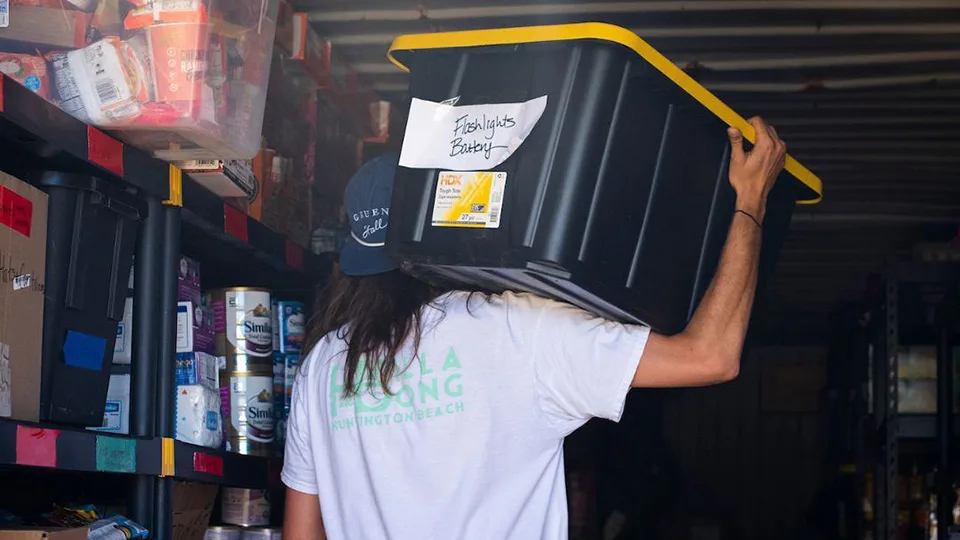 Image: facebook.com/HawaiiCommunityFoundation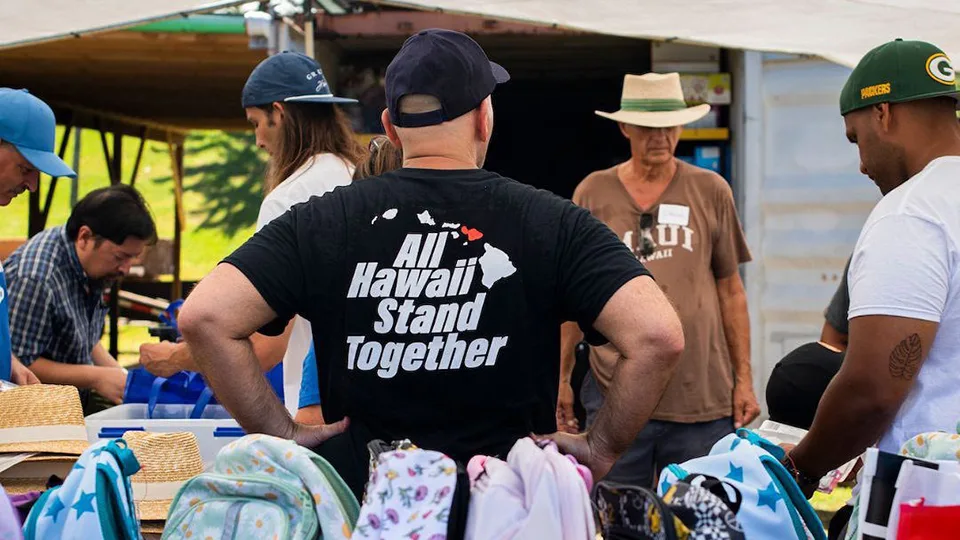 Image: facebook.com/HawaiiCommunityFoundation
02
Donate Funds to Maui's Community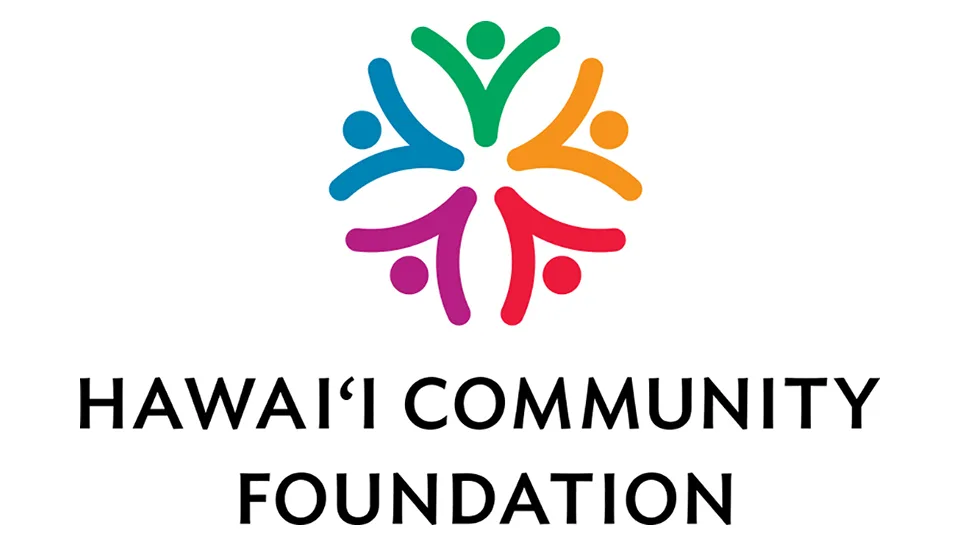 Logo: hawaiicommunityfoundation.org
Hawaii Community Foundation (Maui Strong Fund)
The Hawaii Community Foundation's "Maui Strong Fund" is a vital initiative dedicated to supporting the people and communities of Maui during times of crisis and need. Established in response to various challenges, including natural disasters and the ongoing COVID-19 pandemic, the fund serves as a beacon of hope and resilience.
Through generous donations and partnerships, the Maui Strong Fund provides critical resources for emergency response, disaster recovery, and community resilience efforts. It plays a pivotal role in helping individuals and families rebuild their lives, bolstering local nonprofits, and fostering a sense of unity on the island.
This fund exemplifies the spirit of aloha, bringing communities together to overcome adversity and emerge stronger than ever.
---
Maui Rapid Response
The Maui Rapid Response organization is a dedicated team of volunteers and professionals committed to mitigating the devastating effects of Maui's recent wildfires. The team has deployed swiftly in the face of wildfire disasters, employing cutting-edge firefighting techniques and community outreach.
Their efforts include firebreak construction, evacuations, and providing critical support to affected residents. Proactive measures and rapid, coordinated responses play a pivotal role in safeguarding lives, homes, and the island's natural beauty from the destructive force of wildfires, demonstrating the power of community resilience in the face of major challenges.
---
Kako'o Haleakala's Maui Fund
The Kako'o Haleakala's Maui Fund is a lifeline in the fight against Maui's devastating wildfires.
Committed to preserving Hawaiian culture and its people, this organization tirelessly supports affected communities. Their efforts include funding wildfire prevention measures and assisting displaced families. By blending modern technology with traditional wisdom, they aim to safeguard both lives and the cherished cultural heritage of Maui.
Through proactive initiatives and community engagement, Kako'o Haleakala stands as a beacon of hope, uniting locals in the battle against these destructive forces while ensuring the rich Hawaiian legacy endures.
---
Pacific Birth Collective
The Pacific Birth Collective, known for its dedication to supporting women through pregnancy and post-pregnancy, has stepped up to aid Maui's wildfire disaster.
While their primary focus remains maternal care, they've extended their compassion by collecting and distributing essential baby supplies to families affected by the wildfire crisis. In these challenging times, their commitment to nurturing the community's well-being exemplifies their mission to ensure the safety and support of mothers and their newborns, showcasing the interconnectedness of care for both the island and its people.
---
Ho'Ola Maui Fund – Support Lahaina's
King Kamehameha III Elementary
Multiple schools in Lahaina have been destroyed due to the wildfires.
Sadly, Lahaina's King Kamehameha III Elementary fell victim to the devastating Maui wildfires. The flames consumed the school, leaving charred remnants of a once vibrant institution. The community mourns the loss, rallying to rebuild and restore the spirit of learning that once thrived within its walls.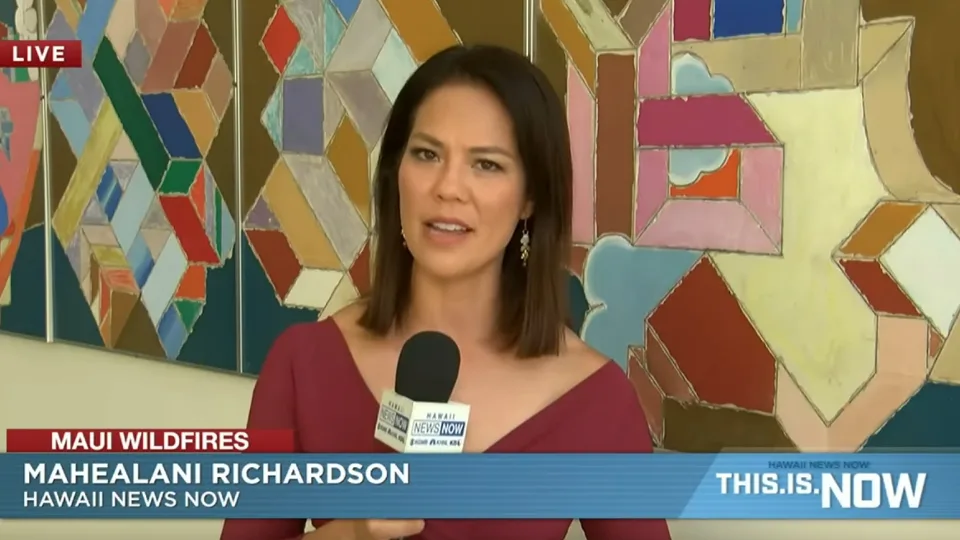 Lahaina's King Kamehameha III Elementary School was founded in 1928 and has a rich history deeply rooted in Hawaiian culture. Named after the monarch who reigned during a pivotal time in Hawaii's history, the school has served generations of students, fostering both academic excellence and a solid connection to the island's heritage.
Help Lahaina's King Kamehameha III Elementary School rebuild by donating.
---
Maui United Way
Maui United Way has been a light of hope in the face of the devastating Maui wildfire disaster. Their unwavering commitment to the community has translated into vital support for those affected. Through fundraising initiatives, they've collected substantial resources to aid relief efforts.
These funds have been channeled into providing displaced families with emergency shelters, food, and medical assistance. Maui United Way has partnered with local organizations and volunteers to distribute supplies and offer emotional support to traumatized residents.
Their dedication to rebuilding lives and communities has been a source of inspiration, uniting Maui amid this crisis.
---
Maui Aids Foundation
The Maui AIDS Foundation has emerged as a crucial support pillar after the devastating Maui wildfires.
Leveraging its community-focused approach, the foundation swiftly organized volunteers to aid affected individuals and families. Their efforts encompass immediate relief, such as distributing essentials (hygiene kits and backpacks), offering shelter and long-term assistance, and aiding the community's rebuilding efforts.
The foundation's commitment to the community's well-being is evident through its collaborative partnerships, fundraising drives, and emotional support services. It provides a comprehensive framework to aid Maui in its recovery journey.
---
Maui Food Bank
The Maui Food Bank has stepped up remarkably to aid in wildfire disaster relief efforts. In the wake of the devastating wildfires that have ravaged communities, the organization has mobilized its resources to provide critical assistance. They've been tirelessly collecting and distributing essential food supplies, water, and hygiene products to affected residents and first responders.
Additionally, the Maui Food Bank has established temporary food distribution centers in fire-impacted areas, ensuring that those displaced or left vulnerable have access to nourishing meals. Their dedication to alleviating hunger during this crisis demonstrates their crucial role in supporting the community's well-being during challenging times.
The Maui Food Bank's unwavering commitment to disaster relief is a testament to their compassion and resilience.
---
Hawaii State Teachers Association
The Hawaii State Teachers Association (HSTA) is a union representing educators in Hawaii. Committed to improving education and teachers' working conditions, it advocates for fair wages, professional development, and student welfare. Founded in 1971, HSTA plays a vital role in shaping Hawaii's education landscape.
The Hawaiʻi State Teachers Association actively seeks support for those affected by the devastating Maui wildfires, including current and retired teachers. Contributions can be made by sending checks of any denomination to HSTA to aid in our Maui fire relief initiative. Donations will directly benefit the educator members whom the wildfires have impacted.
---
03
Donate funds for Maui's Animals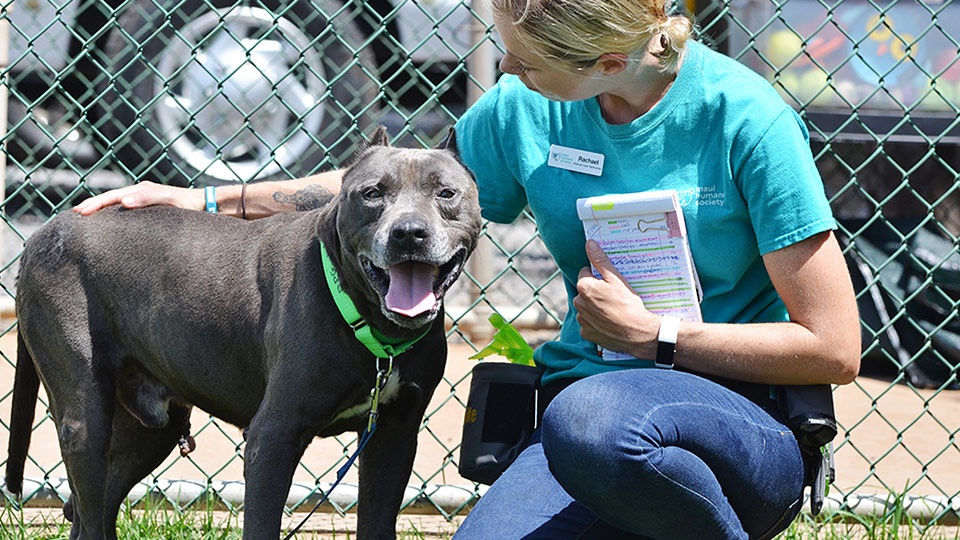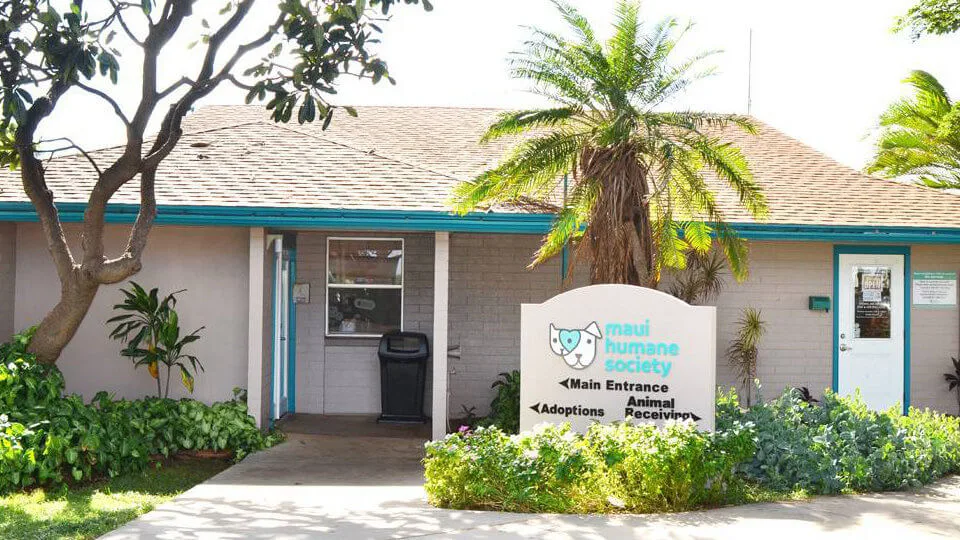 Image: mauihumanesociety.org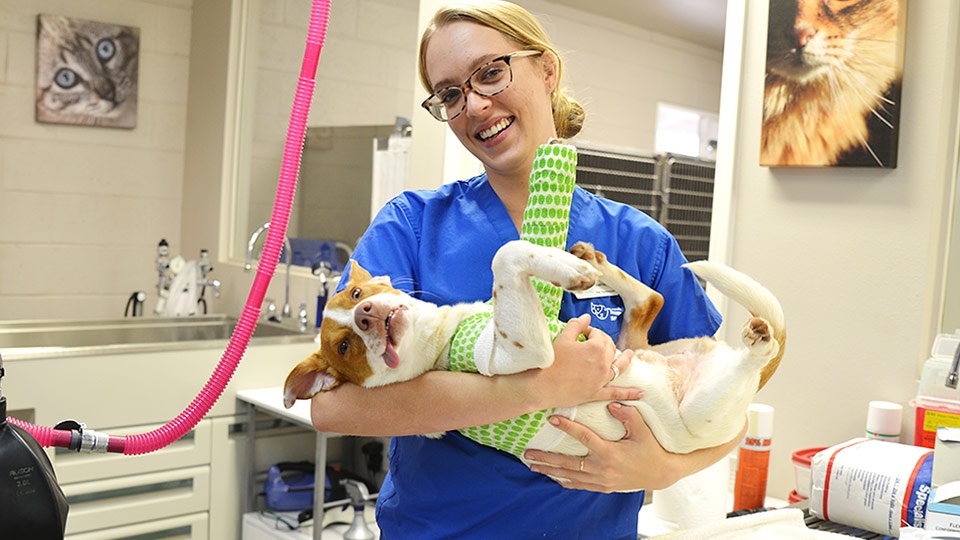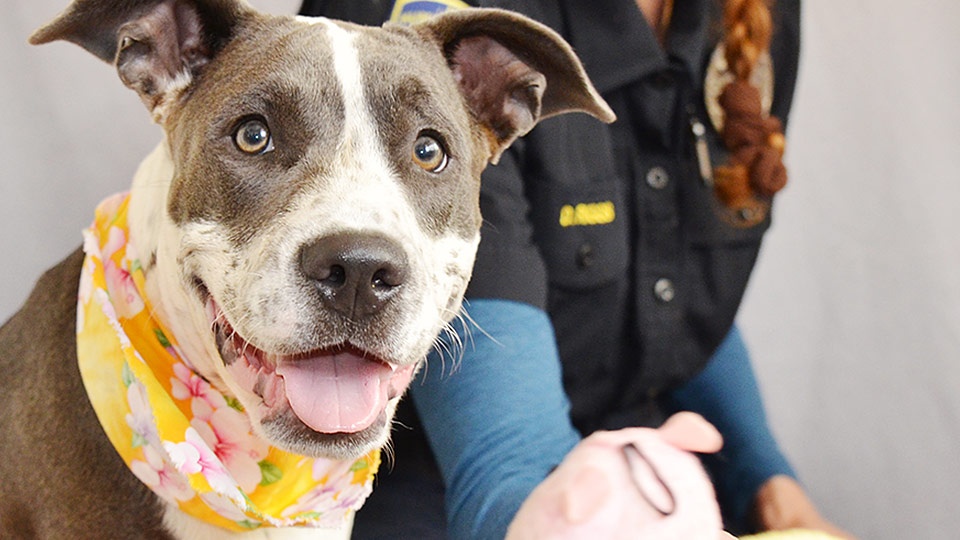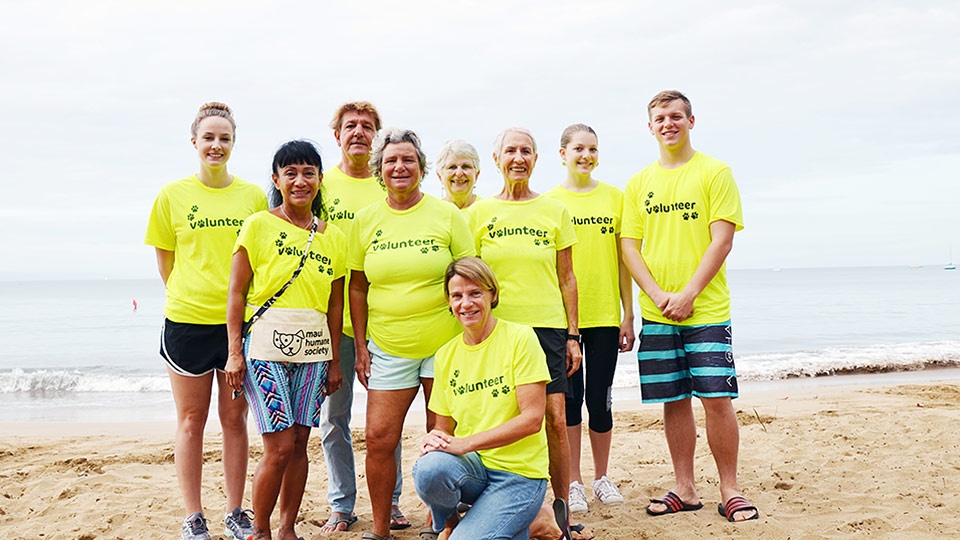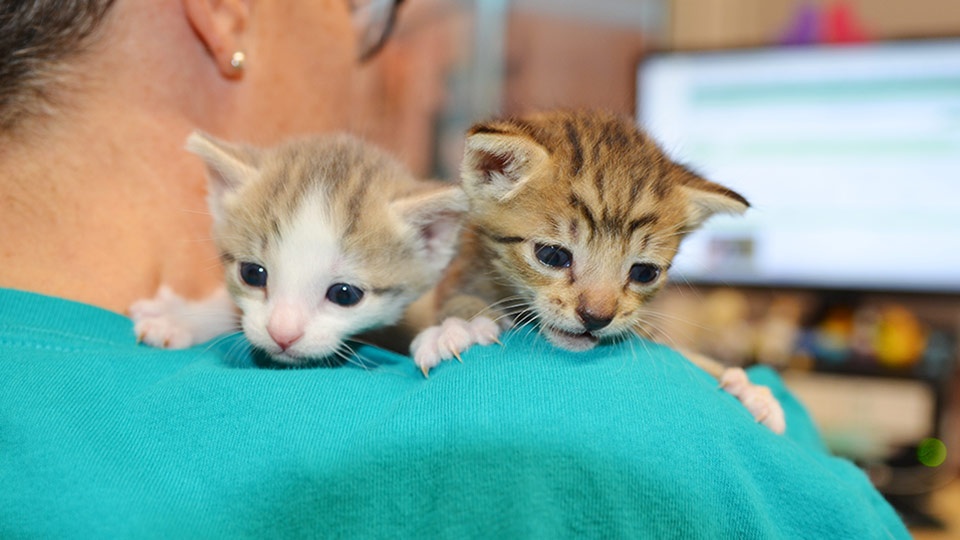 Maui Humane Society
The Maui Humane Society is crucial in aiding the Maui wildfire disaster relief efforts. By collaborating with local authorities and rescue teams, they provide essential support to displaced animals.
The society's dedicated volunteers work tirelessly to evacuate, shelter, and provide medical care to pets and wildlife affected by the wildfires. They also assist in reuniting lost animals with their owners, offering a ray of hope amid the chaos and heartbreaking grief.
Through their unwavering commitment, the Maui Humane Society stands as a pillar of compassion, ensuring the safety and well-being of animals and the community during these challenging times.
---
Hawaii Animal Rescue Foundation (HARF)
The Hawaii Animal Rescue Foundation (HARF) has emerged as a vital force in the Maui wildfire disaster relief.
Operating at the intersection of compassion and crisis, the organization has tirelessly worked to safeguard domestic and wild animals amidst the devastating fires. Through swift and coordinated efforts, they've provided emergency shelters, medical care, and nourishment to displaced creatures, easing their suffering.
By rallying volunteers and resources, they've facilitated evacuations and ensured the evacuation centers are pet-friendly, reinforcing the bond between animals and their owners during this trying time.
---
04
Donate to Maui's Ocean & Coral Reef Recovery Efforts
Image: mauireefs.org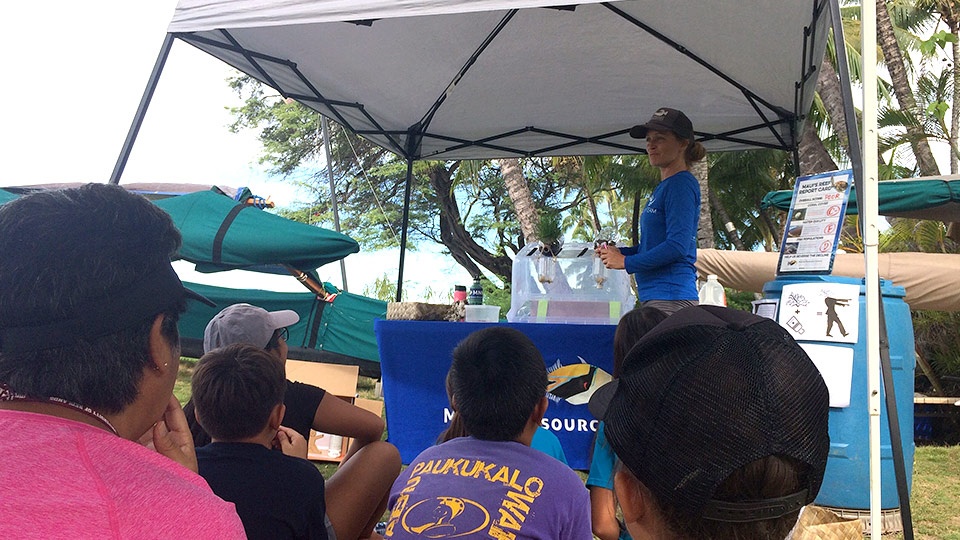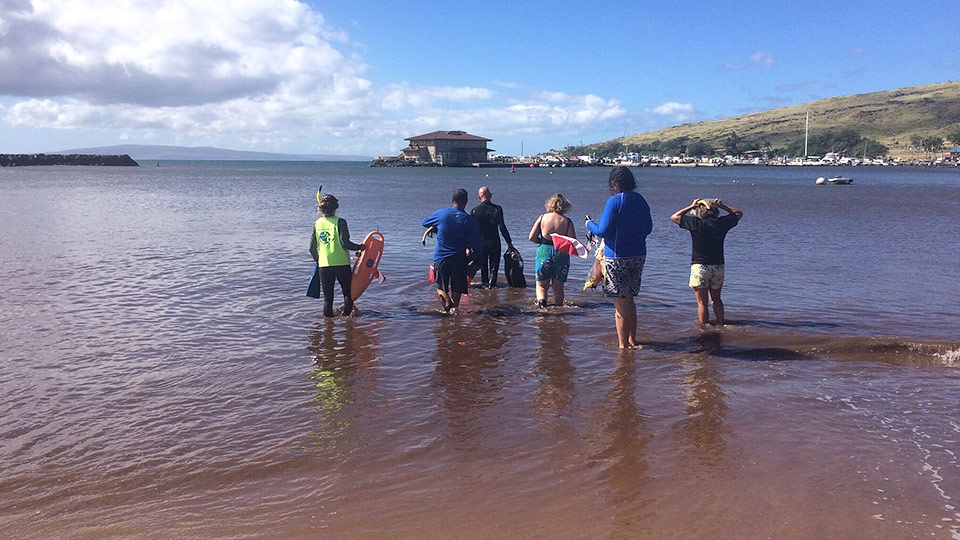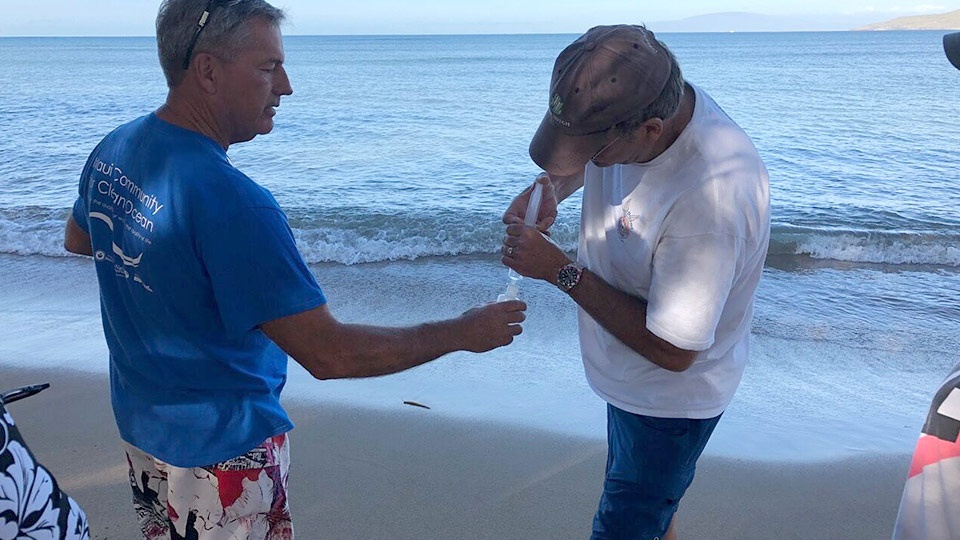 Maui Coral Reef Recovery Team
The Maui Coral Reef Recovery Team has extended its environmental expertise beyond marine ecosystems to aid in the Maui wildfire disaster relief. By leveraging their knowledge of ecosystem restoration, the team has collaborated with local authorities to develop strategies for post-fire recovery.
They are instrumental in assessing the impact on watersheds, soil erosion, and potential runoff into coral-rich coastal areas. Their multidisciplinary approach aims to minimize long-term ecological damage by implementing erosion control measures, reforestation projects, and community outreach.
The team's dedication to safeguarding terrestrial and aquatic environments underscores their commitment to comprehensive disaster recovery and preservation.
Please help to support the Maui Coral Reef Recovery Team in addressing the aftermath of August's wildfires in Maui. The organization actively monitors water quality to address potential damage to coastal coral reefs due to toxic fire chemicals.
Collaborating across community and federal levels, they seek suitable strategies to prevent land erosion. Your assistance enables immediate action amid delayed federal funding. Head to their website and sign up for their "Reef in Brief" newsletter to stay current.
---
Support specific families
If you'd like to donate directly to specific families impacted by Maui's wildfires, here are two Instagram links to Venmo accounts for both Lahaina & Upcountry Maui residents.
If you'd like to donate to a GoFundMe that supports various Maui families, businesses, staff out of jobs, individuals, and more, please visit the Maui GoFundMe list on this Google doc.
Mahalo
for reading this article and for your contributions and donations to the beautiful Valley Isle, Maui No Ka Oi.
Your assistance will directly aid in recovery efforts and help Maui build back stronger.
#MAUISTRONG