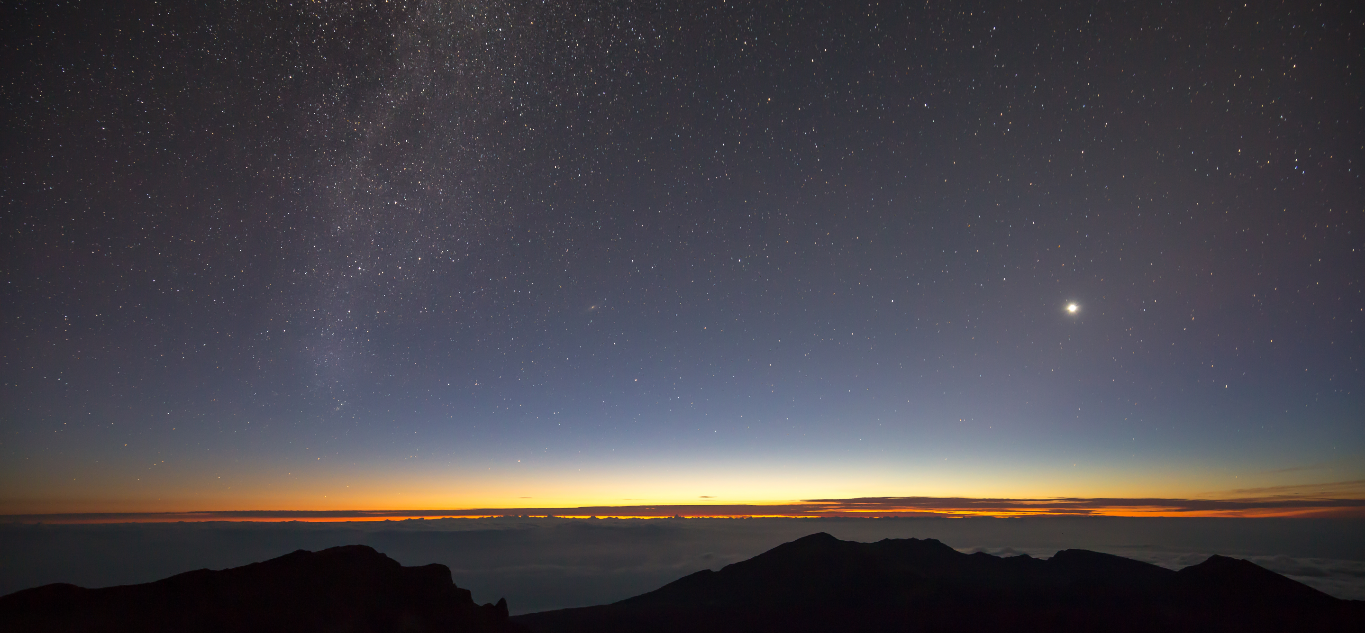 Best way
to experience
Haleakala in Maui
Visitors have endless opportunities to find adventure, sightseeing, and relaxation in and nearby Haleakala National Park. The Haleakala Summit offers something for everyone, from the majestic overlooks above the clouds to lush rainforests. This article provides what you need to know before visiting Haleakala.
01
About Haleakala National Park Maui
Haleakala National Park is one of Maui's most breathtaking attractions. In fact, the volcano makes up approximately three-quarters of Maui. Legend has it that demigod Maui captured the sun to lengthen its daily presence while standing atop the Haleakala Summit. In the ancient Hawaiian language, Haleakala translates to "House of the Sun."
View More

about About Haleakala National Park Maui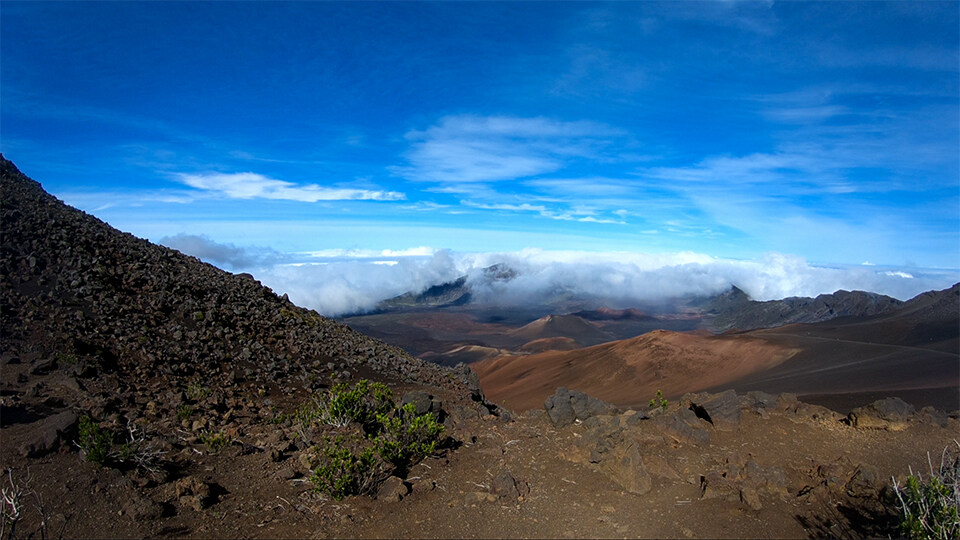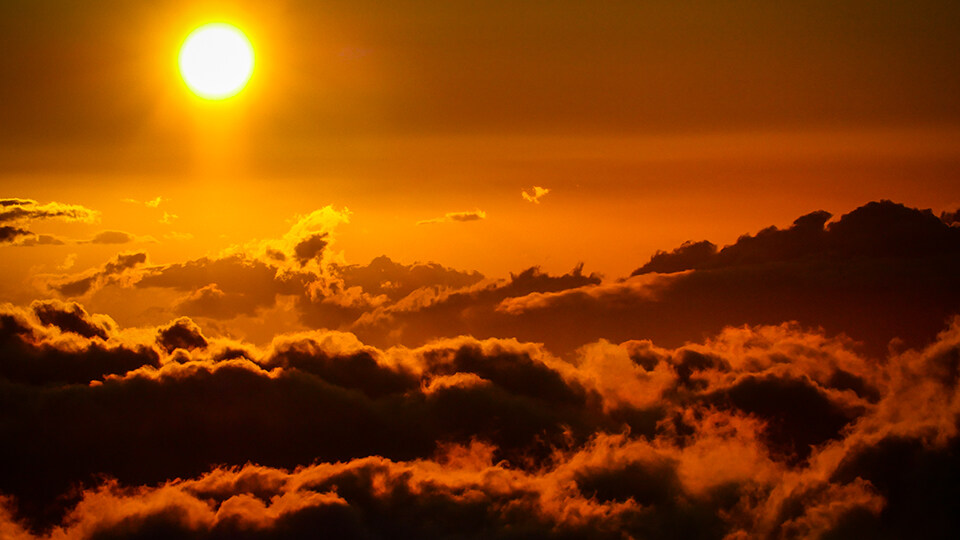 02
The Volcano Summit District
Most park visitors head to Haleakala's Summit District. Here, guests can explore the crater and admire the high-altitude and barren landscape. Scenes from the crater are almost otherworldly.
View More

about The Volcano Summit District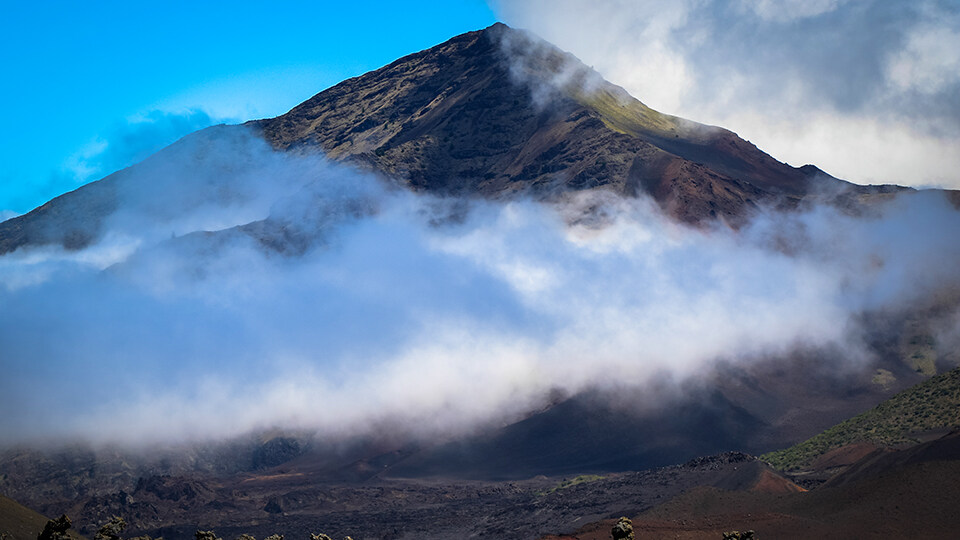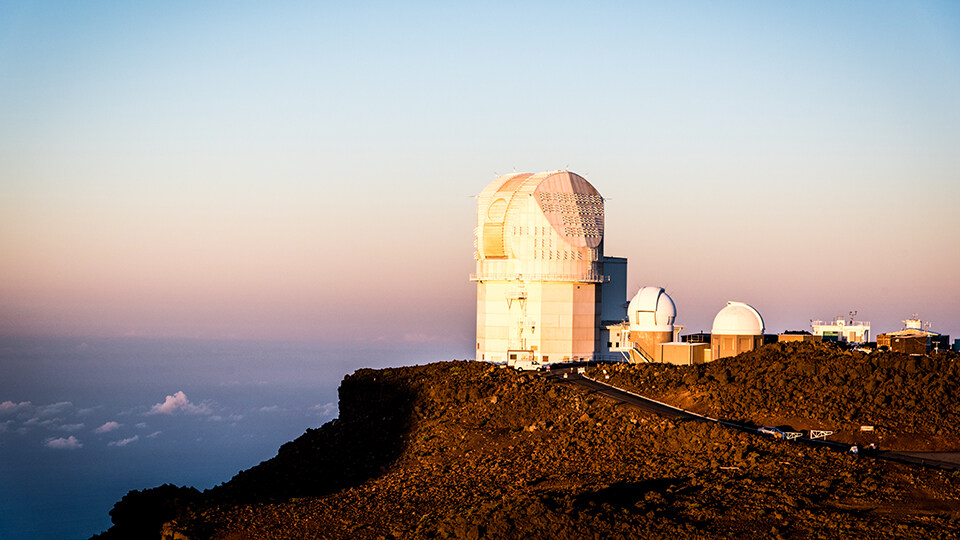 Often referred to as the backside of Haleakalā, the Kīpahulu District showcases another side of the dormant volcano. This is where a lava flow met with East Maui's ocean, producing waterfalls and other natural wonders like the Seven Sacred Pools of ʻOheʻo. For those who enjoy exploring the road less traveled, make sure to explore the "backside" of Haleakala. It is a rewarding adventure with waterfalls and lush rainforests. Kīpahulu is one of the most scenic stops on the Road to Hana.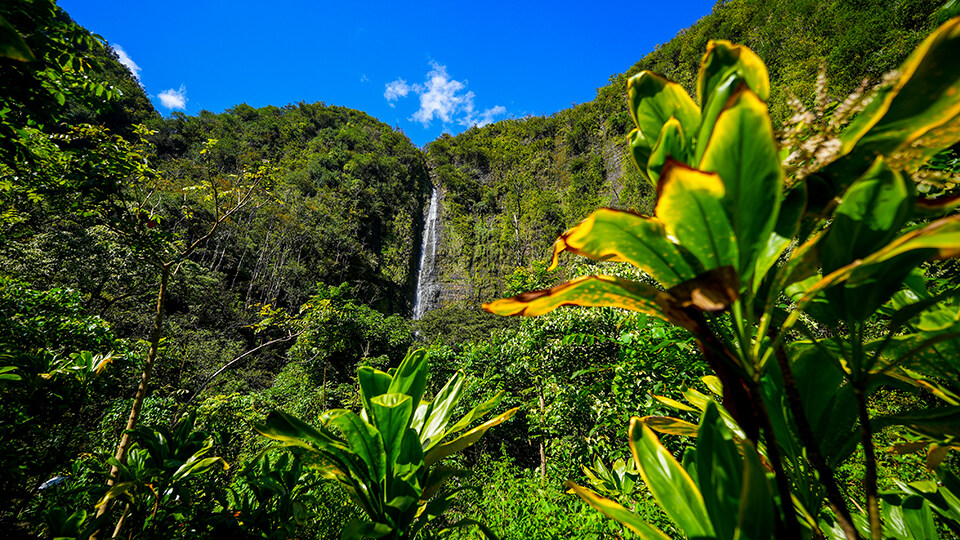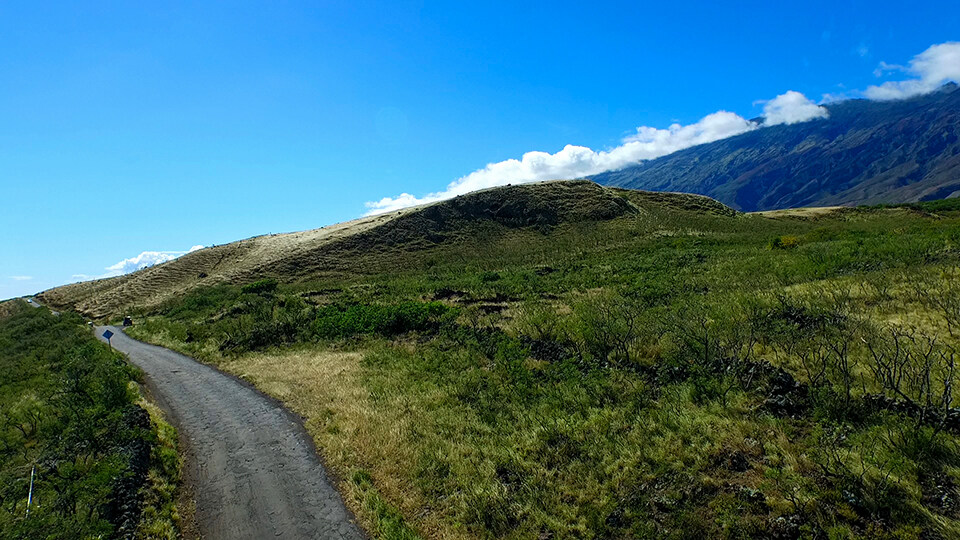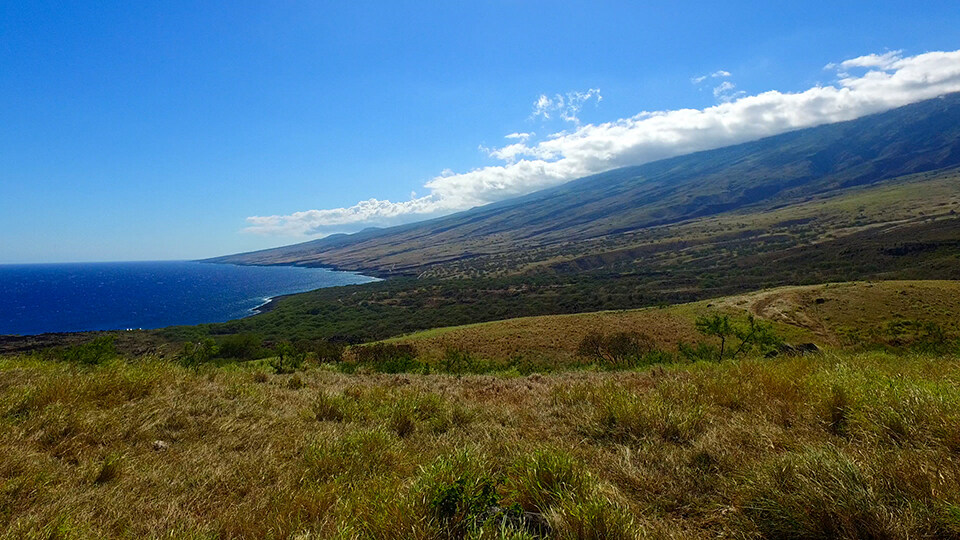 04
History of Mt. Haleakala
About 1.3 million years ago, Maui formed when two shield volcanoes overlapped. Haleakala's largest and youngest volcano (Haleakala) is 10,023 feet above sea level—approximately five miles from top to bottom. Haleakala is a volcano whose last eruption occurred between 1480 and 1600 AD.
View More

about History of Mt. Haleakala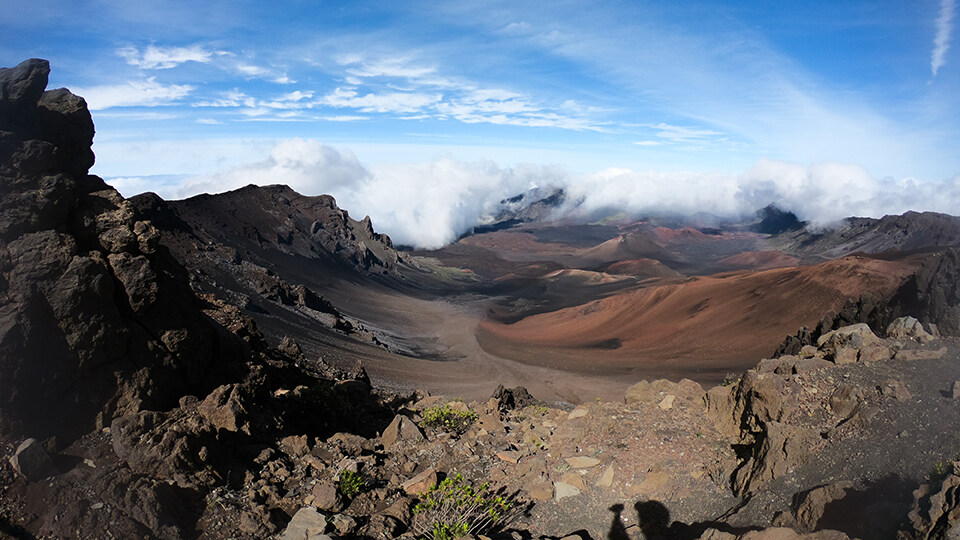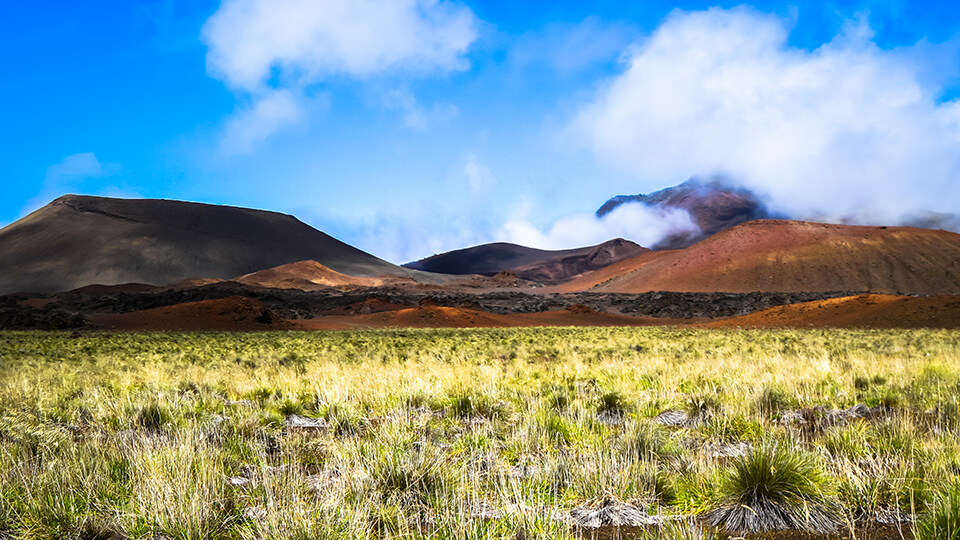 05
What To Know Before You Go
Before visiting Haleakalā, you should know a few things:
Getting There
The Summit of Haleakalā is accessible by Haleakalā Highway. Once you reach the gates to the park, the next ten miles to the Summit are slow, with twisting, turning, and lots of pull-offs. A door-to-door trip from most Maui resort areas can take 1.5 to 2.5 hours. If you do not have a vehicle or do not wish to drive, you can take a tour that provides transportation.
Local Tip: If you are driving yourself, ensure your car has a healthy brake system for the drive back down. Also, make sure you have a full tank of gas.
Park Entrance Fees
Visitors must purchase a recreational use pass before entering Haleakalā National Park. The non-transferrable passes are valid for three days, including the day of purchase. Park entrance fees for 2023:
$30 per private vehicle
$25 per motorcycle
$15 per pedestrian without a vehicle
Entrance is also possible with an annual pass. See the Haleakala National Park website for the most up-to-date prices and fees.
Haleakala Summit Weather and Altitude
Starting at sea level, you ascend more than 10,000 feet to the Summit of Haleakala. The challenge is not only in elevation change but also in the weather.
Pack layers so you can change upon arrival, as the temperature difference between sea level and the Summit can be drastic. At its coldest time (around sunrise), the lowest is 30 degrees Fahrenheit. It can also be windy and sunny, making exposure more likely. If you are hiking around Haleakala, make sure to bring plenty of sunscreen and sun protection.
Local Tip: Take your time if you are not used to high altitudes. Stay hydrated, take your time, and relax within the environment. Headaches can be an early sign of altitude sickness, but if this occurs, do not panic—descend back to sea level, and your condition should improve.
What Can You Do When You Visit Haleakala?
There is so much to do at Haleakala National Park. You can start by visiting the volcano's front and back sides. The following is a list of activities you can enjoy in Haleakalā National Park's Summit and Kīpahulu District:
See sunrise or sunset
Hiking
Camping
Stargazing
Birdwatching
Hawaiian cultural activities
Reservations to Visit Haleakala for Sunrise
Watching the sunrise at Haleakala is one of the most popular activities in Maui. This is when you can watch the clouds turn their famous cotton candy shades of pink, orange, and purple alongside a bursting sun. Many visitors make their way to the Haleakala Visitor Center early to glimpse the most breathtaking sunrise on Earth. If sunrise is too early for you, Haleakala's sunsets and star-filled nights are also epic.
Make sure to make reservations ahead of time. Do not wait until the day of or the evening before. Guests can reserve up to seven days in advance. The best time to arrive at the Summit is at least 30 minutes before sunrise, so check sunrise times the evening before. There are roughly 150 parking spots, and peak season reservations fill up very quickly.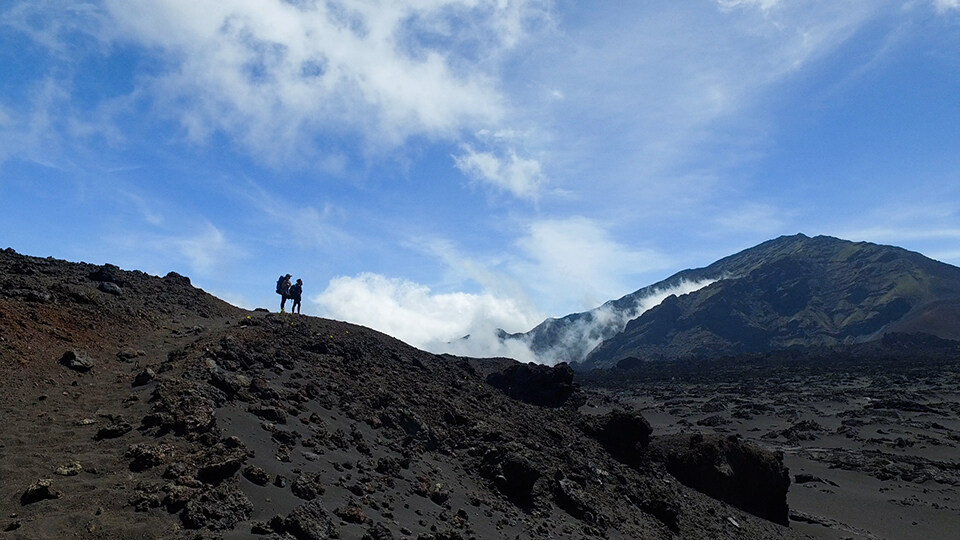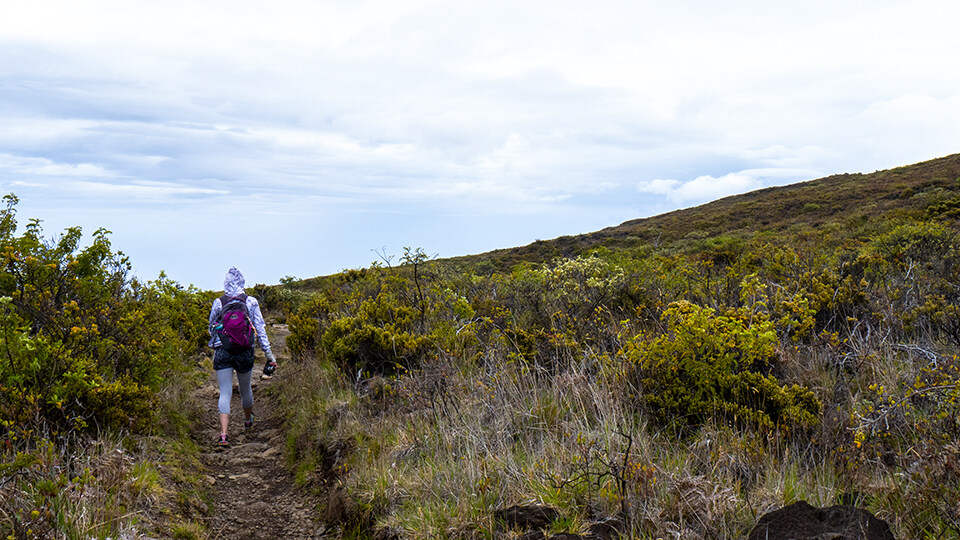 06
Haleakala Hiking Trails
The Summit and the backside of Haleakalā provide superb hiking opportunities with several different trails offering extremely diverse terrains.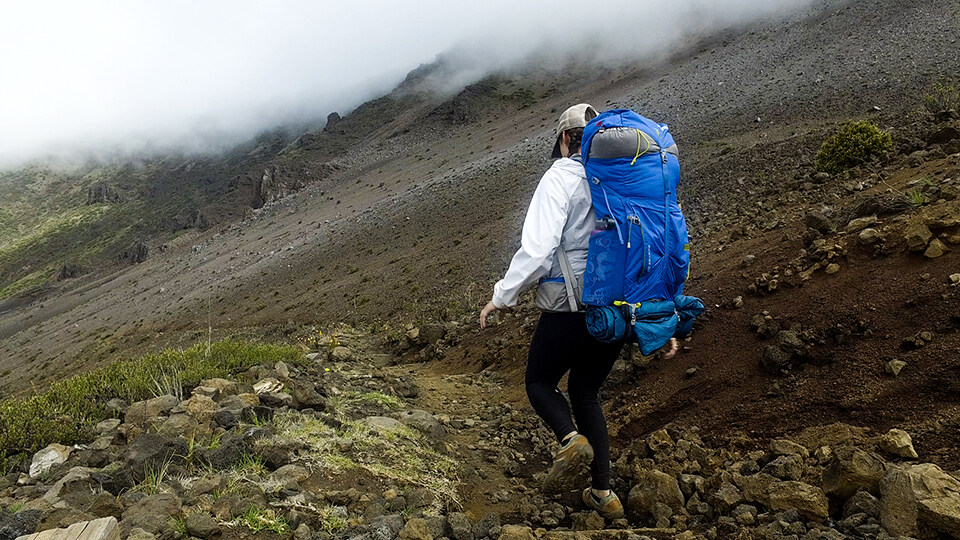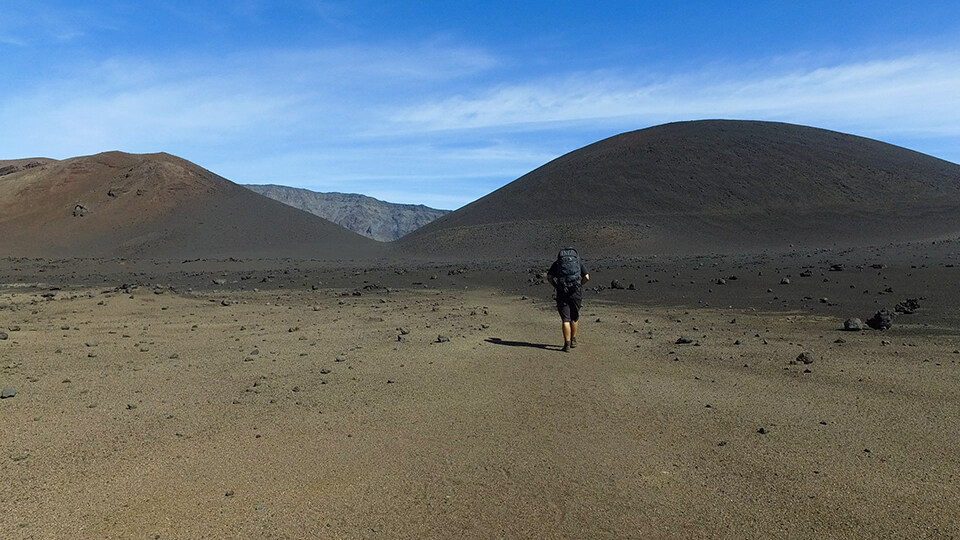 Sliding Sands Trail: Located in the Summit, the Sliding Sands Trail is the most popular trail in the park. It begins at the top of Haleakala and finishes at the bottom of the crater. This trail is very unique. As hikers descend into the crater, they hike along a sandy, dusty trail through a Mars-like landscape. For an even better view, walk inside the crater and climb the volcano cones. The Sliding Sands Trail is five miles and takes about three hours round-trip.
Halemauu Trail: If you wish to traverse the crater and explore another part of the backside, you can add the Halemauu Trail to the Sliding Sands Trail. This hike is approximately 11 miles. Along the path, you will see small pit craters, old lava flows, and various lava rock formations. The terrain is uneven, and the elevation changes by about 1,300 feet. This is not a novice hike.
More Summit District hikes include:
White Hill Trail
Leleiwi Overlook Trail
Hosmer Grove Trail
In the Kīpahulu District, hiking takes place mostly in lush rainforests.
Pipiwai Trail: The four-mile Pipiwai Trail features waterfalls, freshwater pools, and bamboo forests.
Kūloa Point Trail: This quick ½-mile round trip drops you at the mouth of the 'Ohe'o Gulch, also known as The Seven Sacred Pools.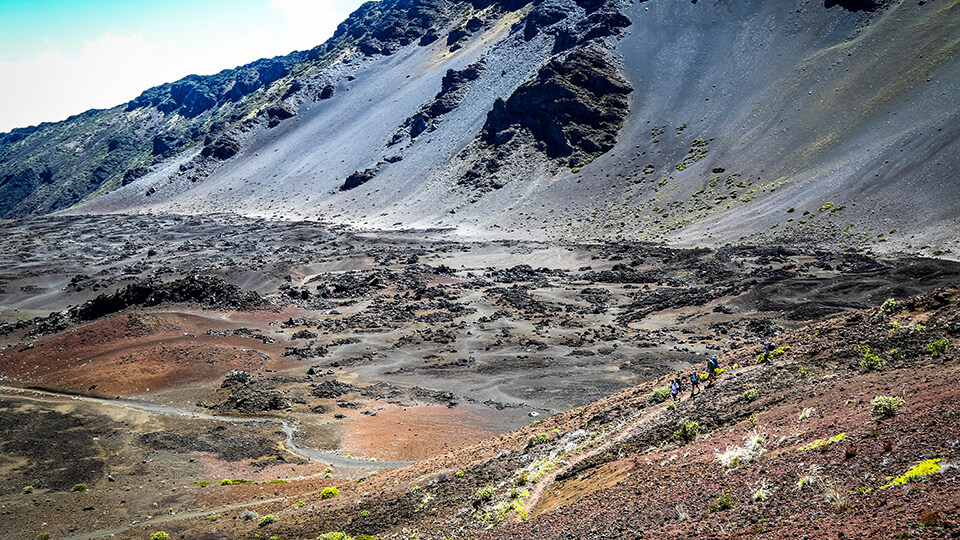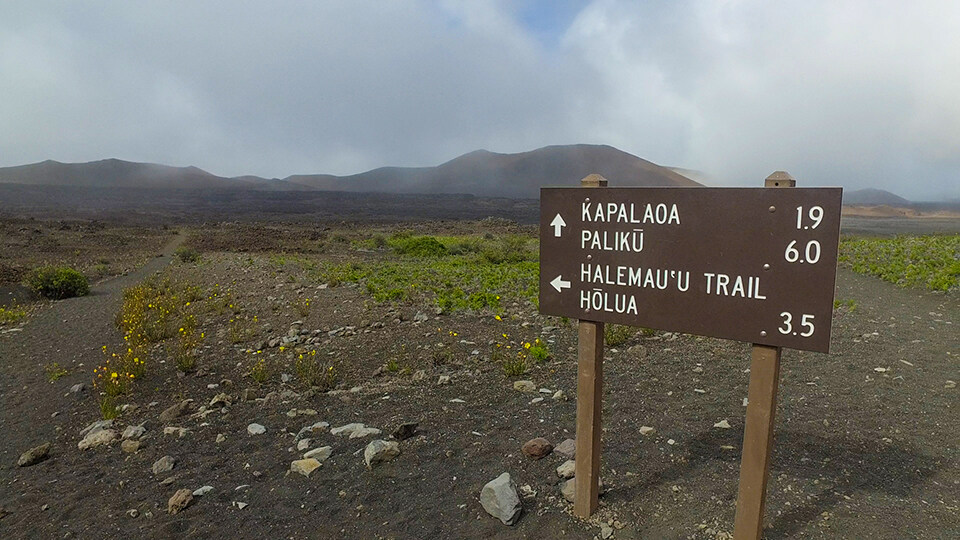 Overnight camping is available in Haleakala's three wilderness cabins or on its two wilderness campgrounds.
Hōlua Cabin: These cabins are located near Koolau Gap at the base of the crater wall. Visitors staying at Hōlua can hike further into the crater on day hikes. Several tent camping areas are also nearby.
Palikū Cabin: These cabins are nestled near the eastern edge of the crater. This part of Haleakala receives a lot of rain, so the area is lush and green.
Kapalaoa Cabin: The cabins are conveniently situated near Sliding Sands Trail's 5.6-mile marker.
Local Tip: Cabin and campsite reservations are available six months in advance.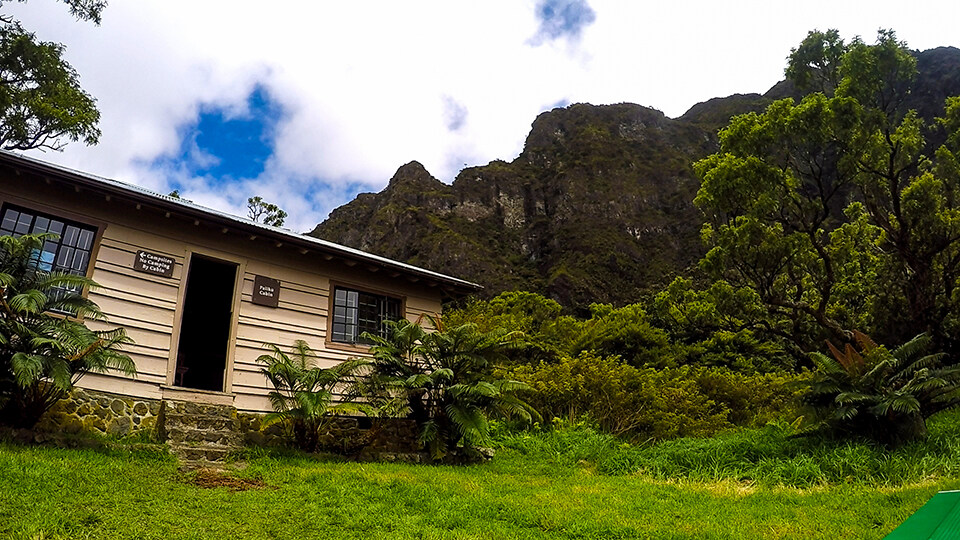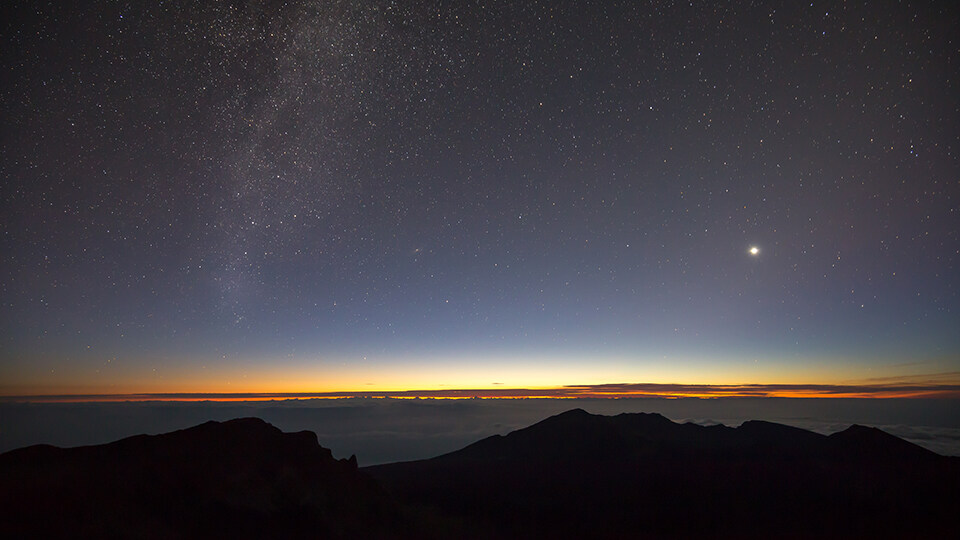 08
Bird Watching at Haleakala
Some of the best birdwatching spots in Haleakala National Park are in Hosmer Grove and along the Waikamoi Nature Trail. Hosmer's Grove is a eucalyptus grove planted by Ralph Hosmer in 1909. Hosmer was Hawaii's first territorial forester. Also adjacent to Hosmer's Grove are a few nature trails home to colorful Native Hawaiian forest birds.
View More

about Bird Watching at Haleakala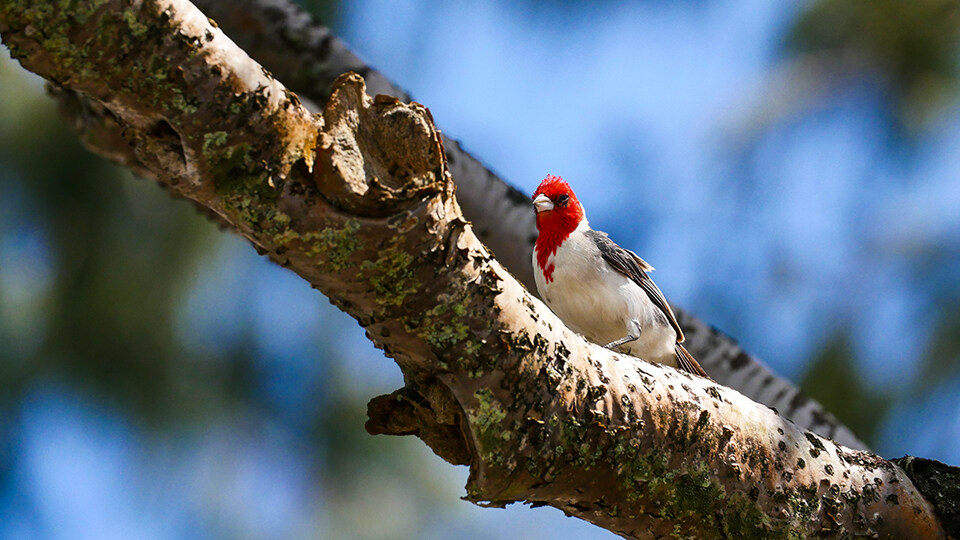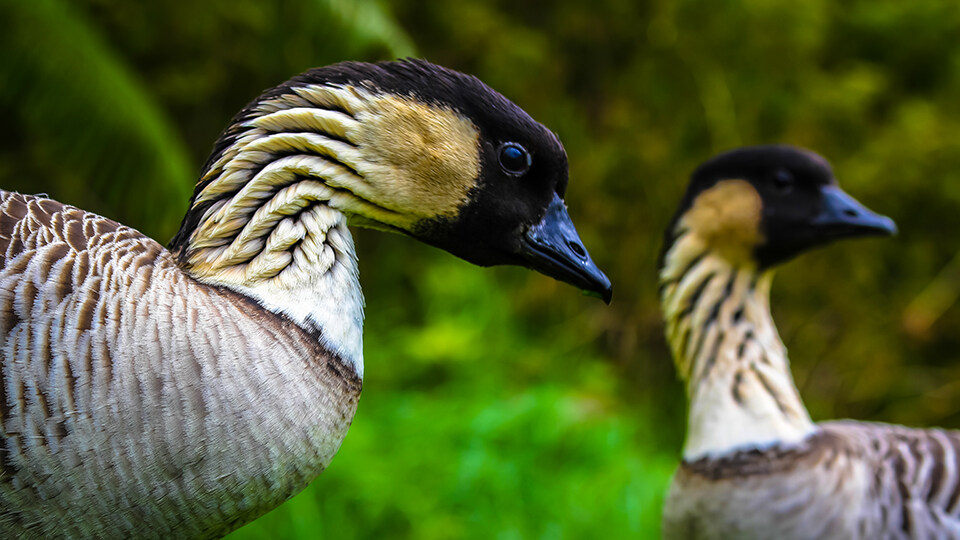 09
Explore The Seven Sacred Pools of 'Ohe'o
The Seven Sacred Pools, or 'Ohe'o Gulch, is a collection of cascading freshwater pools that flow into the coastline. If you are hiking on the Kuloa Trail, you can see the 'Ohe'o Gulch. This half-mile hike is easy and offers views of the pools from a few viewpoints.
View More

about Explore The Seven Sacred Pools of 'Ohe'o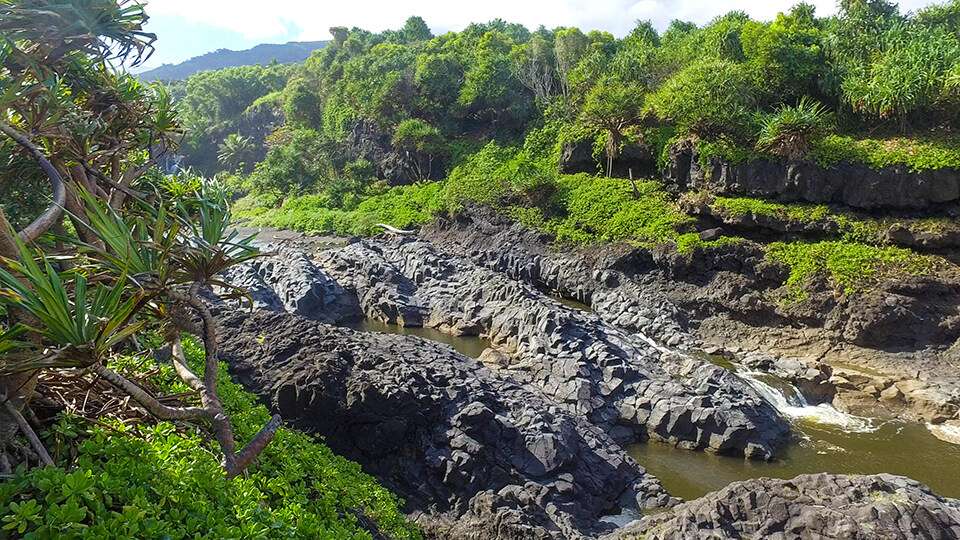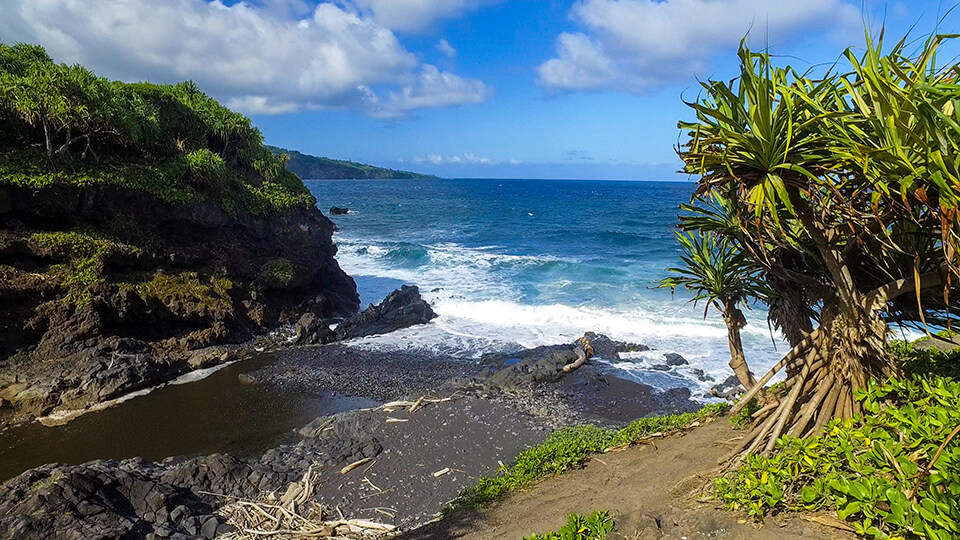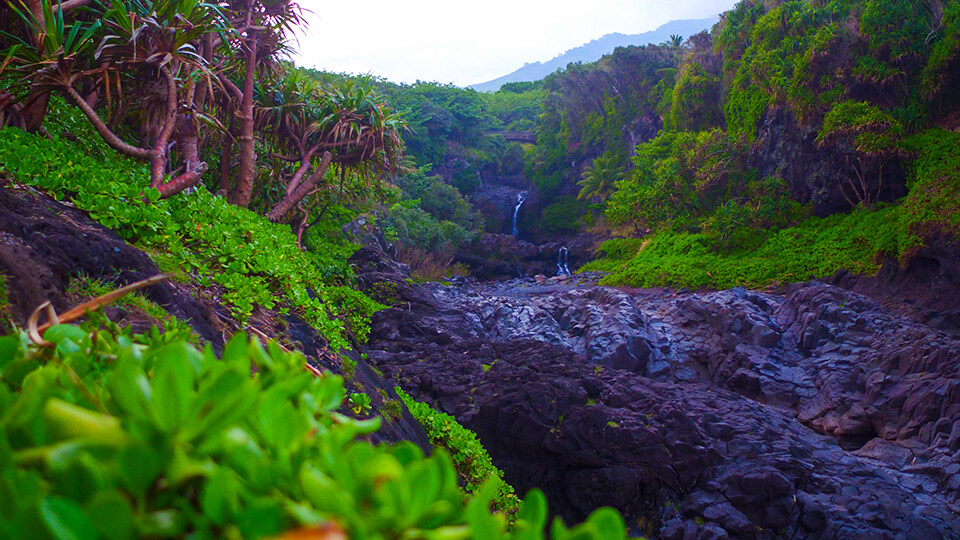 10
Haleakala Conservation
A little-known fact: more endangered species live in Haleakala National Park than in any other national park. Two of the most significant endangered species are Silverswords and the Nene Goose.
View More

about Haleakala Conservation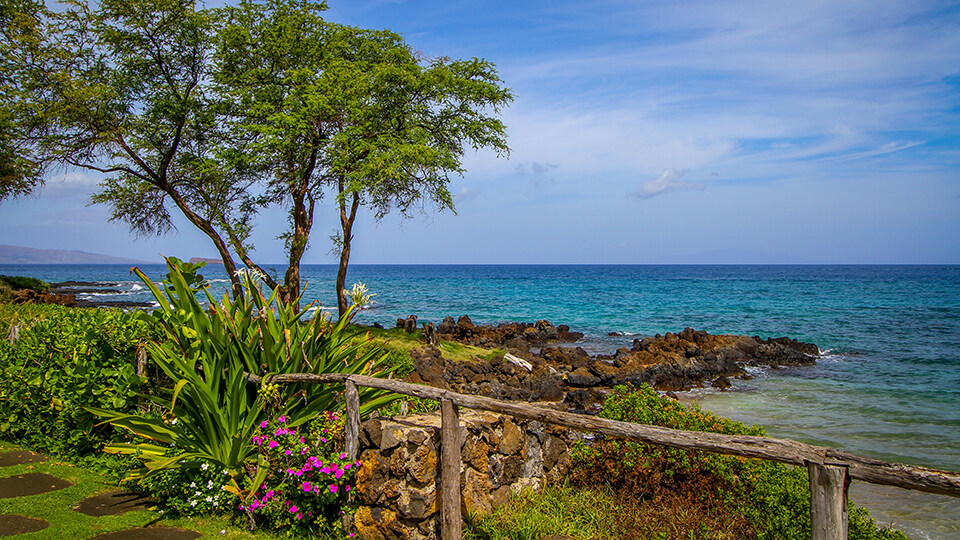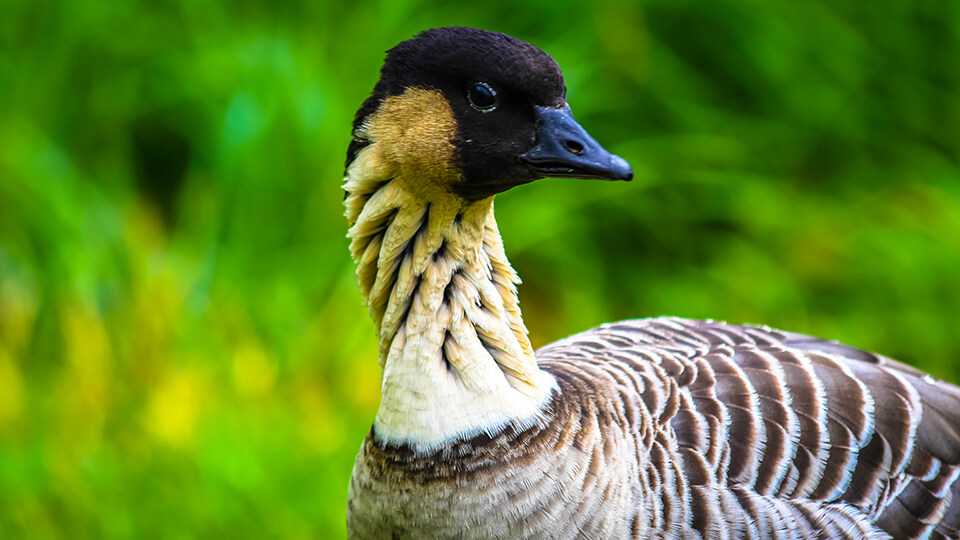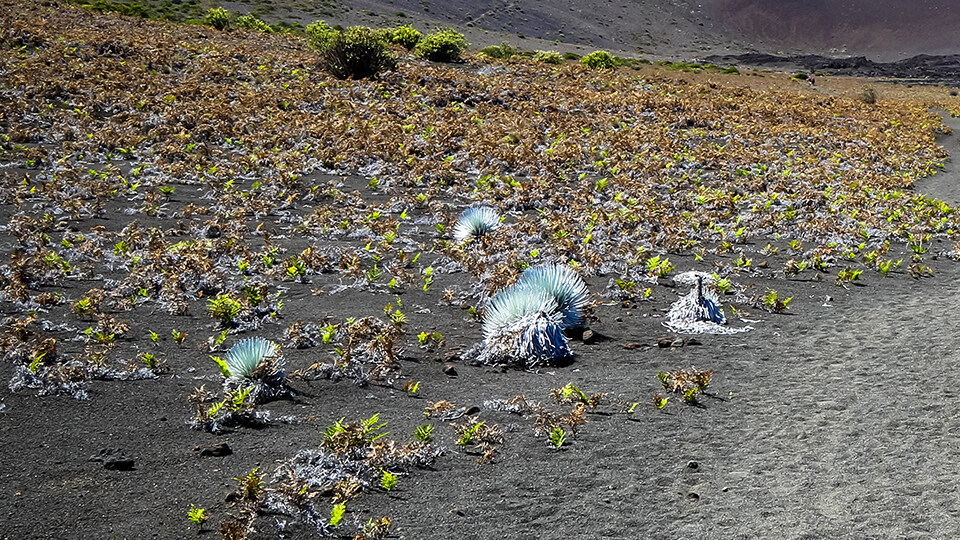 11
Hawaiian Legends of Haleakala
Pele is the Hawaiian goddess of volcanoes and fire. She is responsible for creating the Hawaiian Islands. In Hawaiian mythology, she's a well-known deity and has become an enduring figure in Hawaiian culture. Among other Hawaiian gods, Pele was birthed by Haumea, goddess of fertility and childbirth. Pele descended from Papa, the Sky Father, Earth Mother, and Wakea, both descendants of the supreme being. Versed in ancient Hawaiian chants, Pele shaped the sacred lands of Hawaii.
View More

about Hawaiian Legends of Haleakala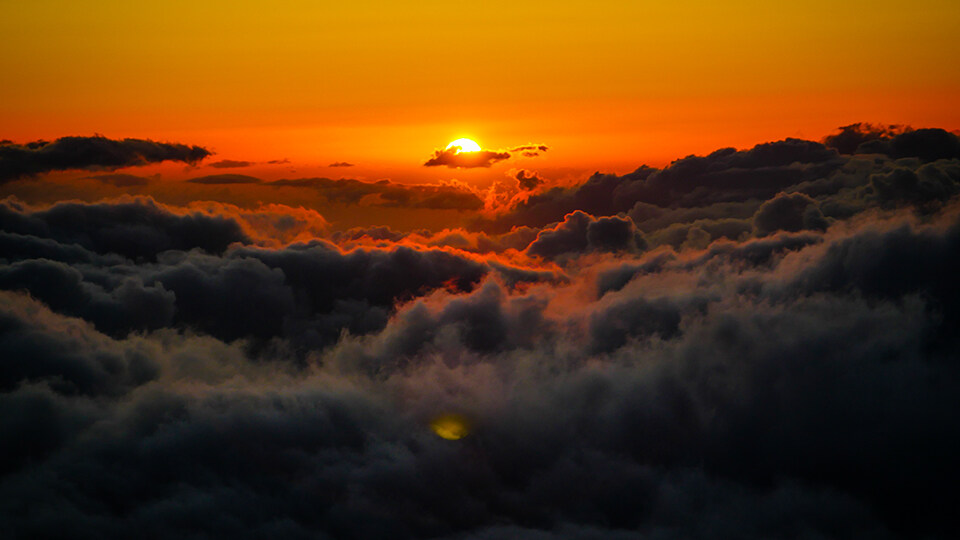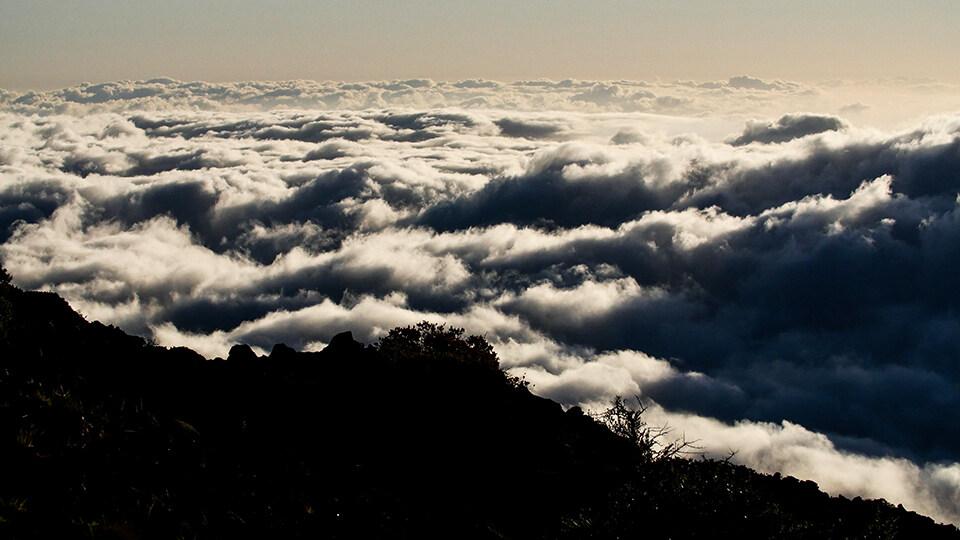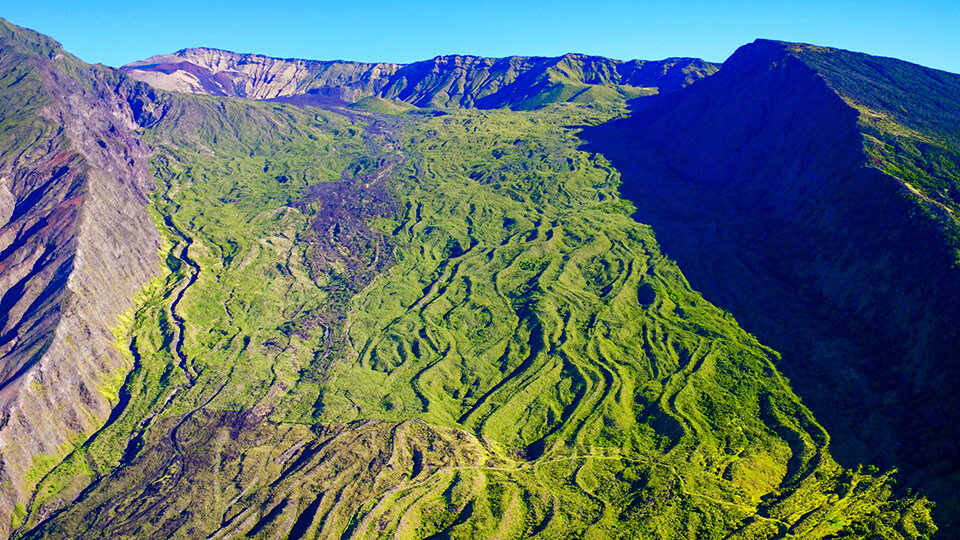 Mahalo for reading
our Haleakala guide
Mahalo for reading Pride of Maui's Complete Guide to Haleakala. For more amazing articles about the Valley Isle, visit our blog.