Loco Moco is
easy to find at
almost any
Hawaiian eatery
This dish was invented in the late 1940s. As the story goes, a group of teenagers came to one of the local Hilo restaurants (Café 100 is widely considered to be the birthplace) and wanted to eat something different from their usual orders. The owner brainstormed this filling creation that included everything the teenagers loved.
They joked that the first boy who tried it was utterly "loco." The word "moco" rhymed nicely, and thus was born Loco Moco.
Hilo – Hawaiʻi Island
We just have to start with Café 100, which is widely regarded as the original Loco Moco. This place is a drive-in, reminiscent of the 1950s burger and milkshake joints. They have a huge parking lot and several outside tables. The first thing you will notice when you get up to the order window is how many choices you'll have! Opened in 1949, the old-school drive-in is a Hilo fixture. They are known for offering more than 30 varieties of loco mocos, plus a massive menu with everything from stew to poke nachos. The daily specials are very reasonably priced, and you can even order party platters. Our personal experience was that the egg was cooked perfectly, the burger patty was tender, and the gravy was obviously homemade. Delicious! As you can imagine, house-made gravy is one key to success.
---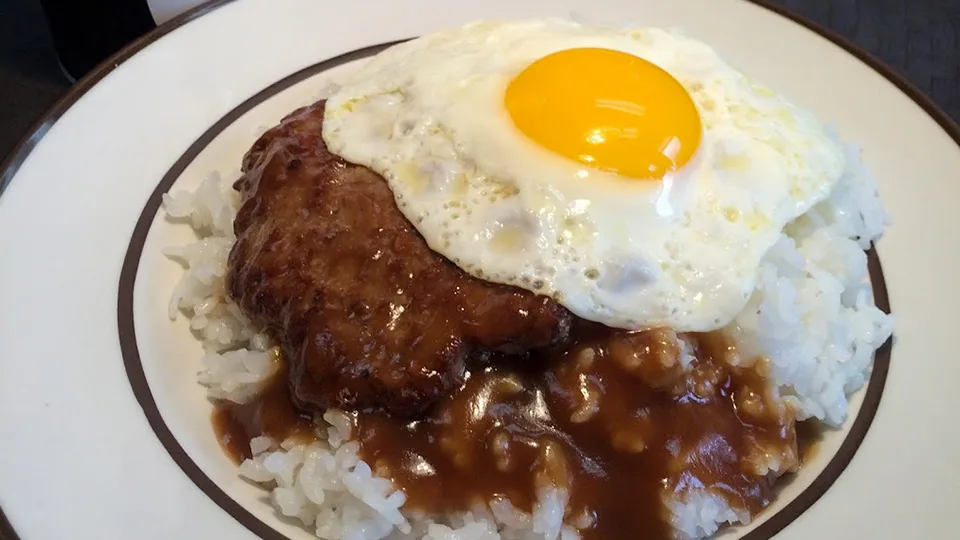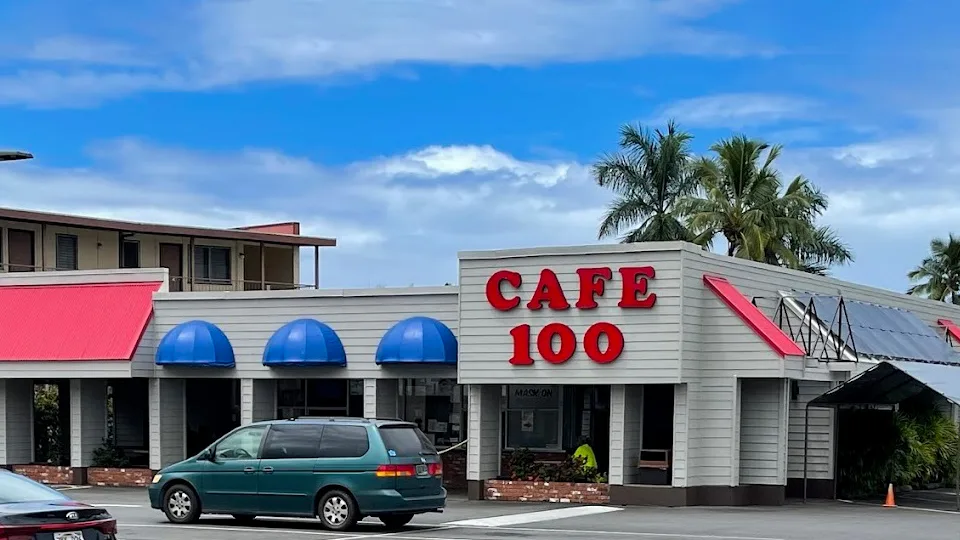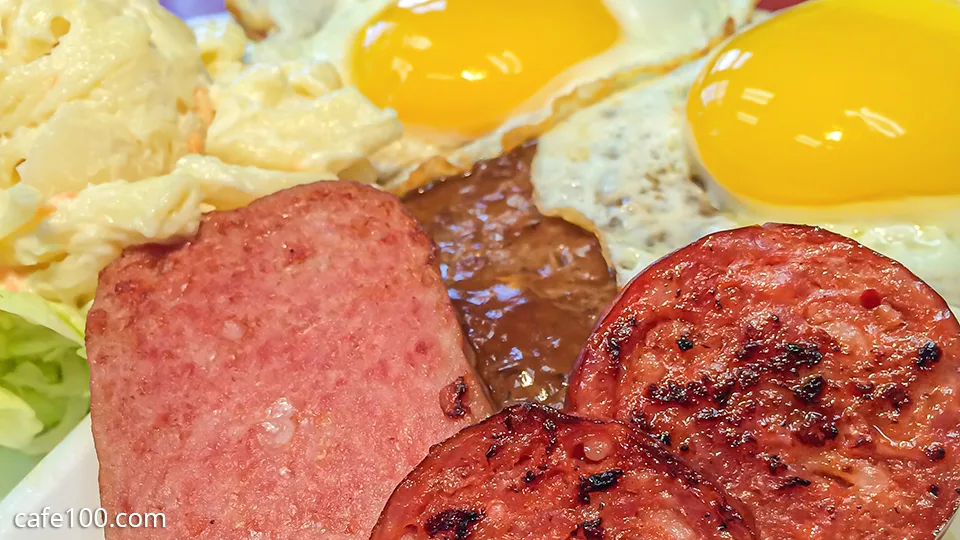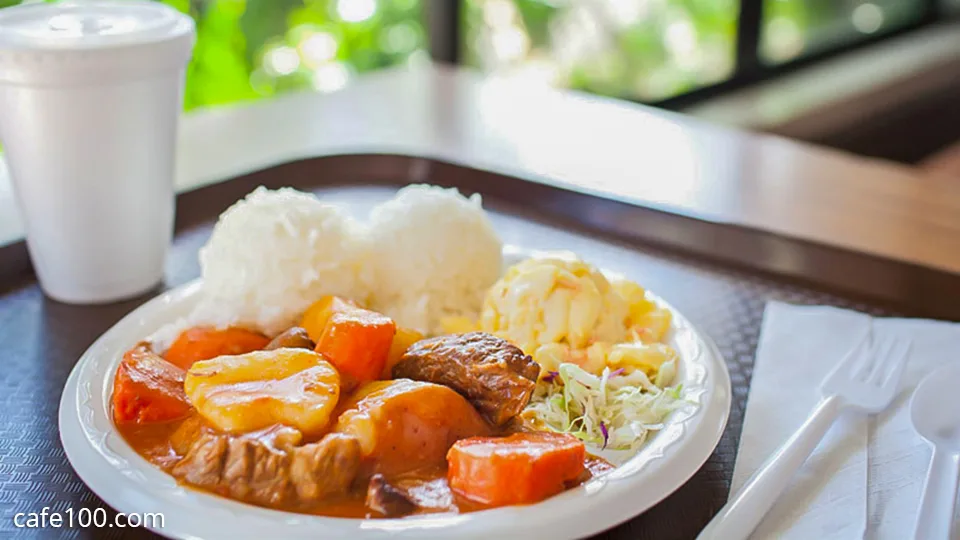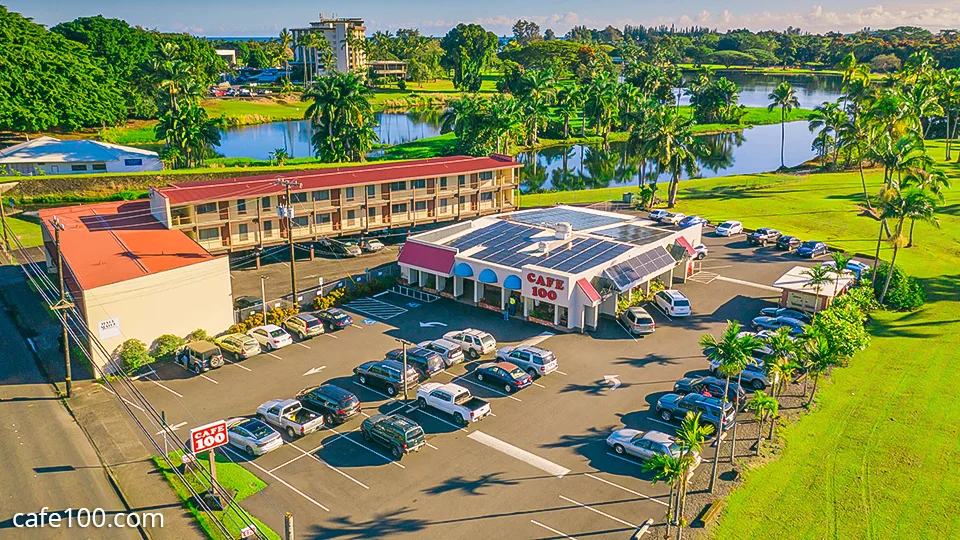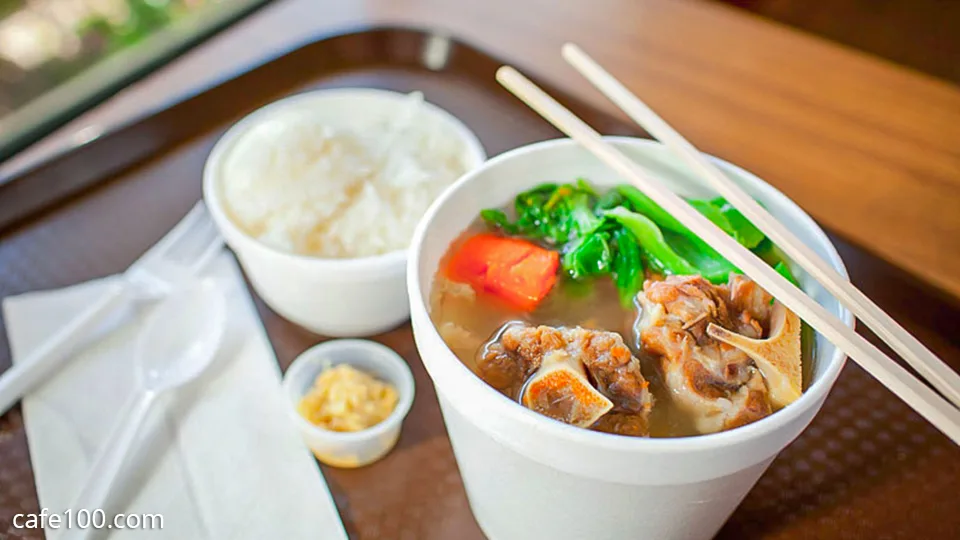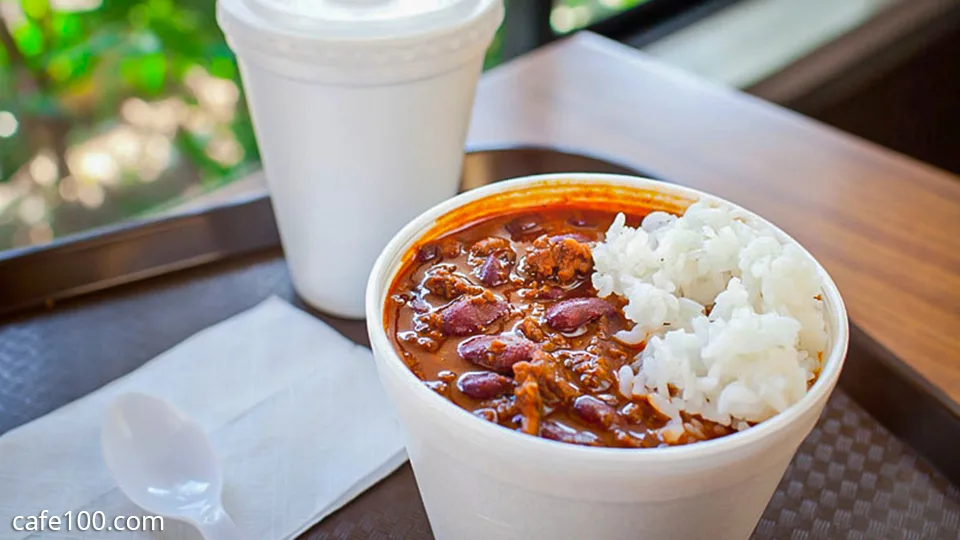 Kapahulu, Kalihi, & Pearlridge Center – Oʻahu
This drive-in has taken the top spot in the Hawaii Magazine Readers' Choice Awards more than once, and for good reason. They use breadcrumbs in the burgers to help them hold their shape and cover them with house-made gravy. It has long been one of the drive-in's most popular plates. "We always feel honored to be recognized as one of the best loco mocos in Hawaiʻi," says third-generation owner Chris Iwamura. "For us, it's all about consistency—we want customers, especially our returning customers, to know that they are getting the same great plate at every visit. There are no frills to our loco moco. Just simple, local-style comfort food that we all grew up eating together." The Rainbow Drive-In offers a large menu, including breakfast and saimin dishes.
---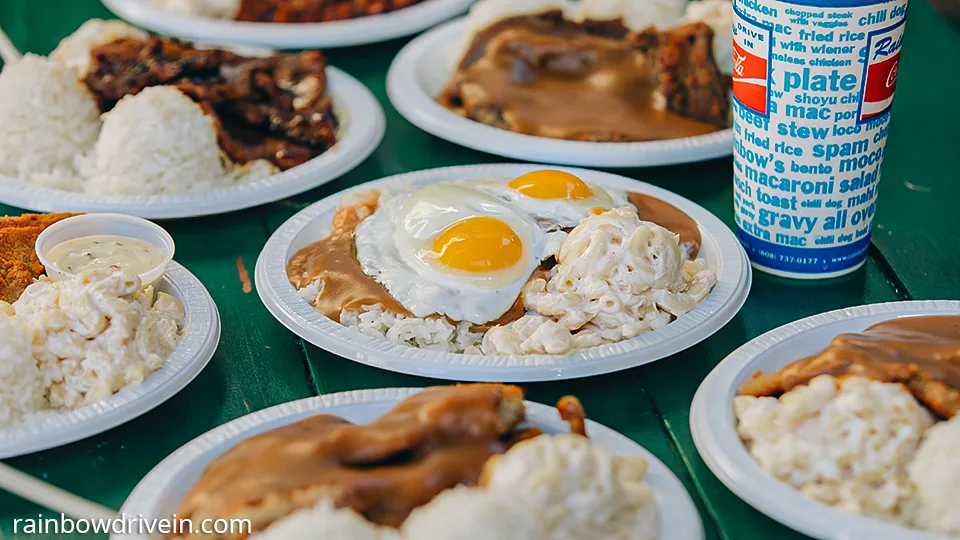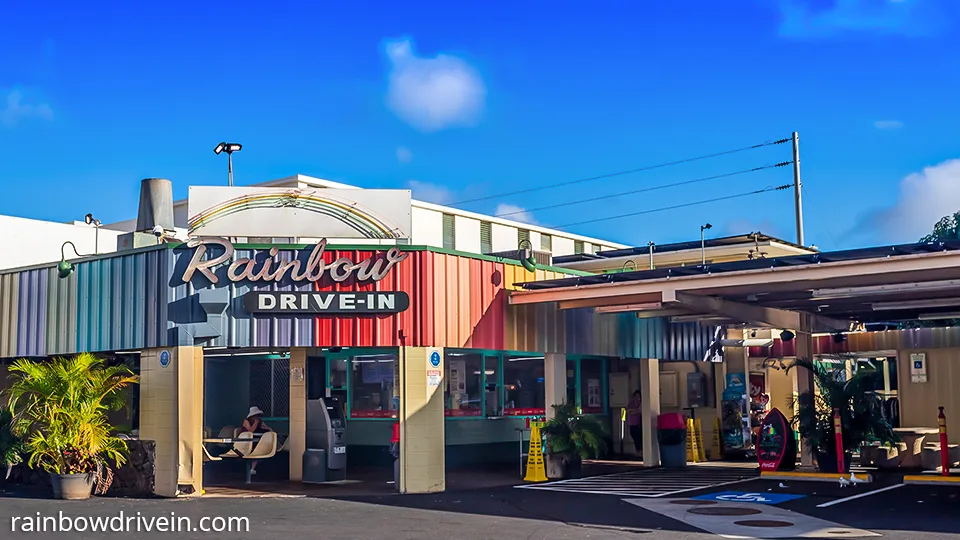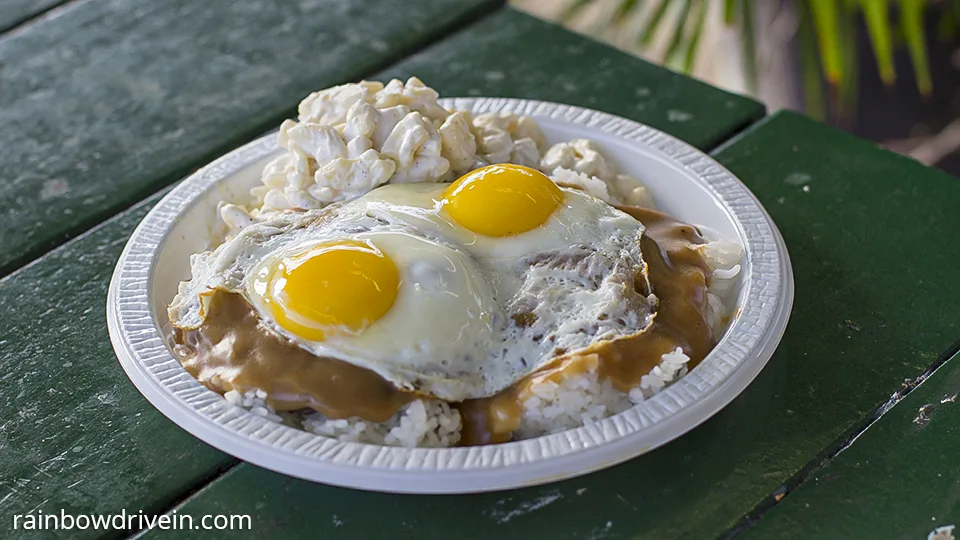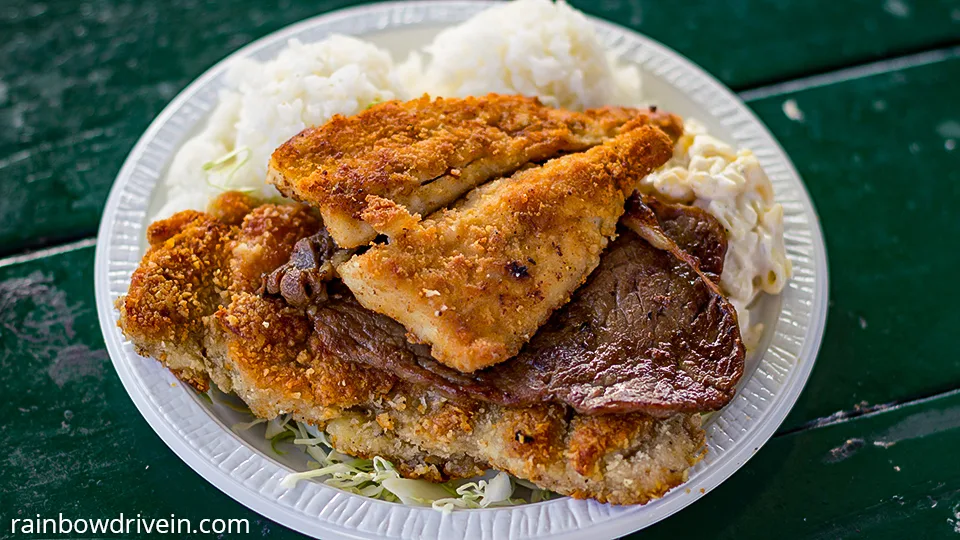 Oʻahu, Maui & Hawaiʻi Island
Since their start on Oʻahu in the 1960s, Zippy's has become the go-to place to get local-kine grinds, from bowls of saimin to plates of their famous chili and rice. The loco moco is a favorite, with its hearty combo of burger patties over a bed of white rice and topped with thick gravy and two eggs, locally sourced of course! If you're really hungry, make sure to get all of that topped with Zippy's signature chili. Zippy's is in the process of opening a new restaurant on the 9th Island (Las Vegas), so you can enjoy a taste of home when you travel!
---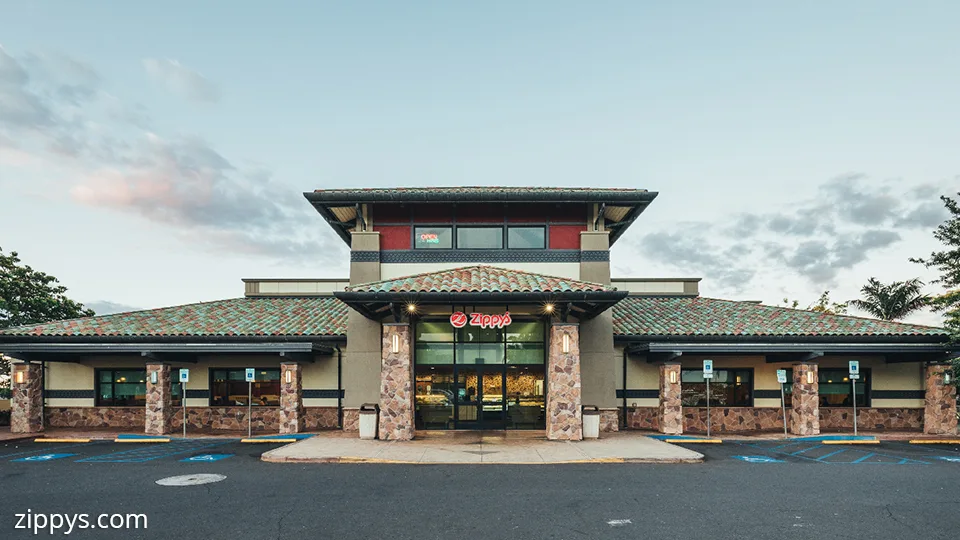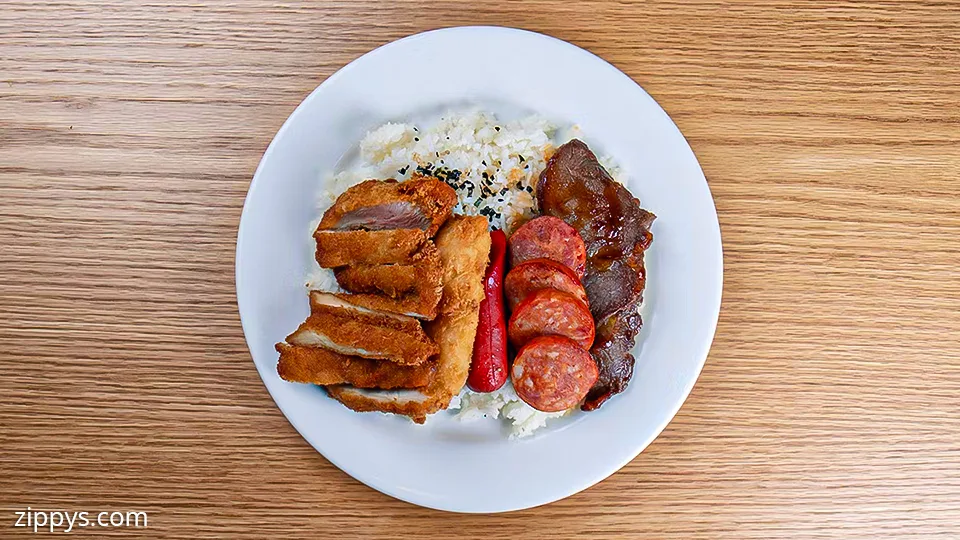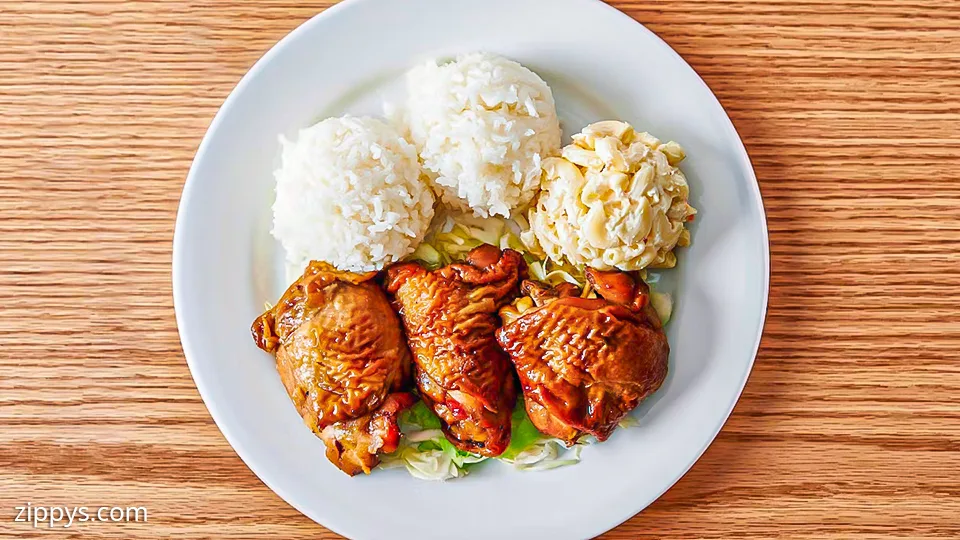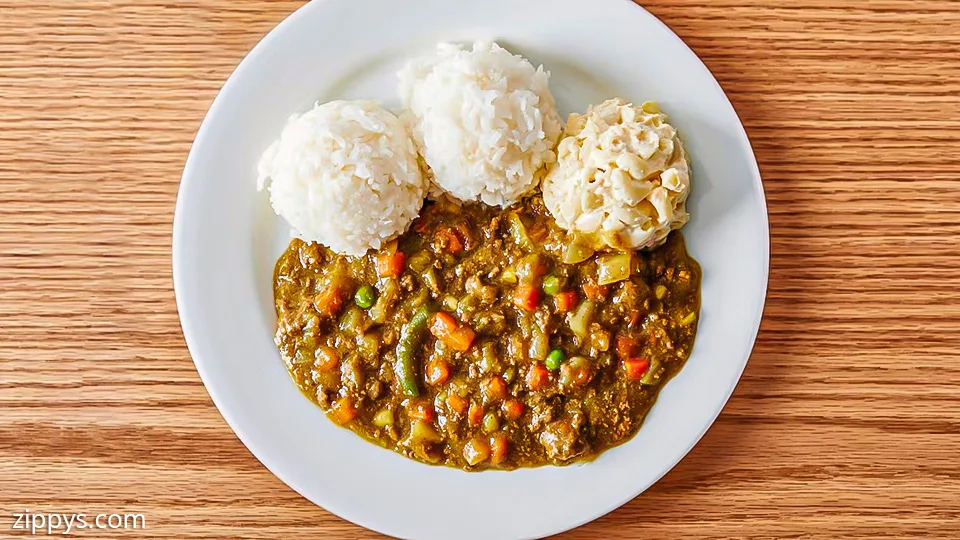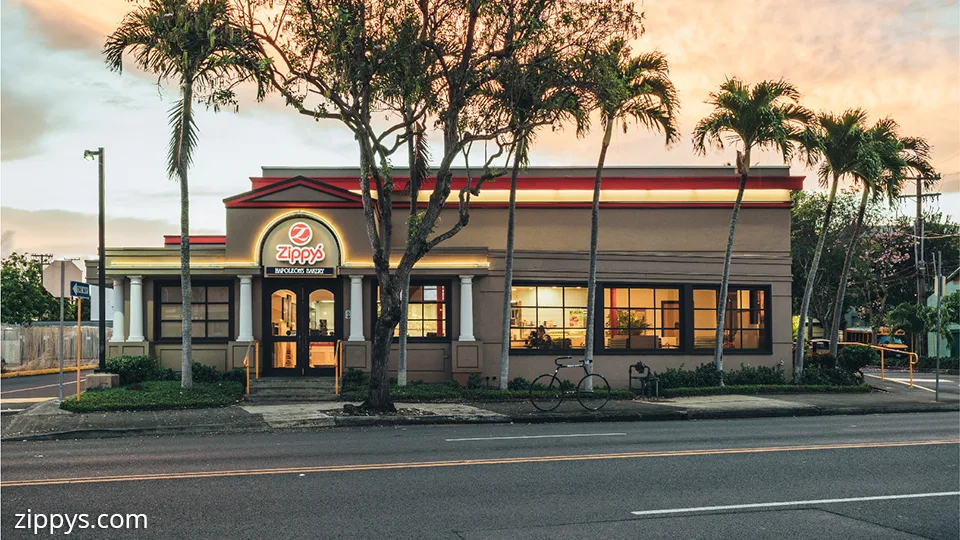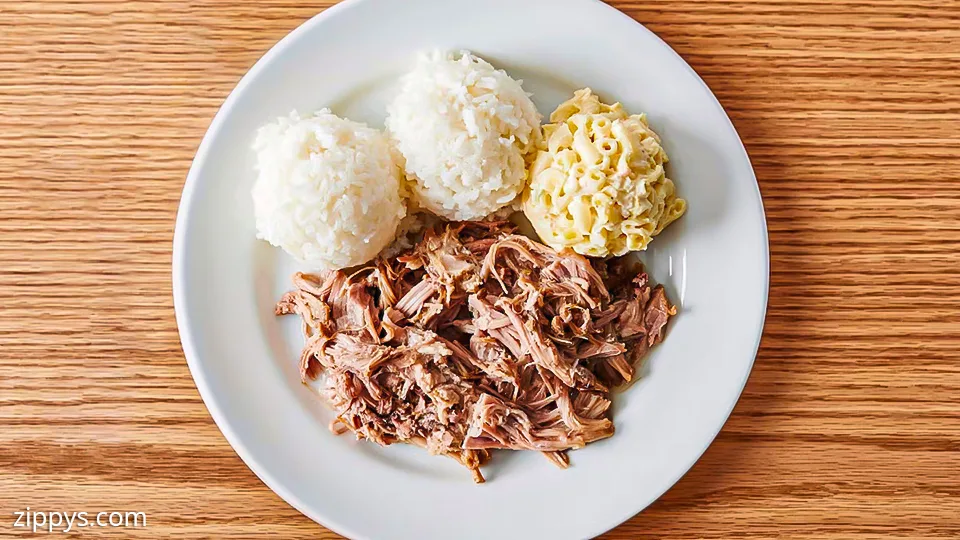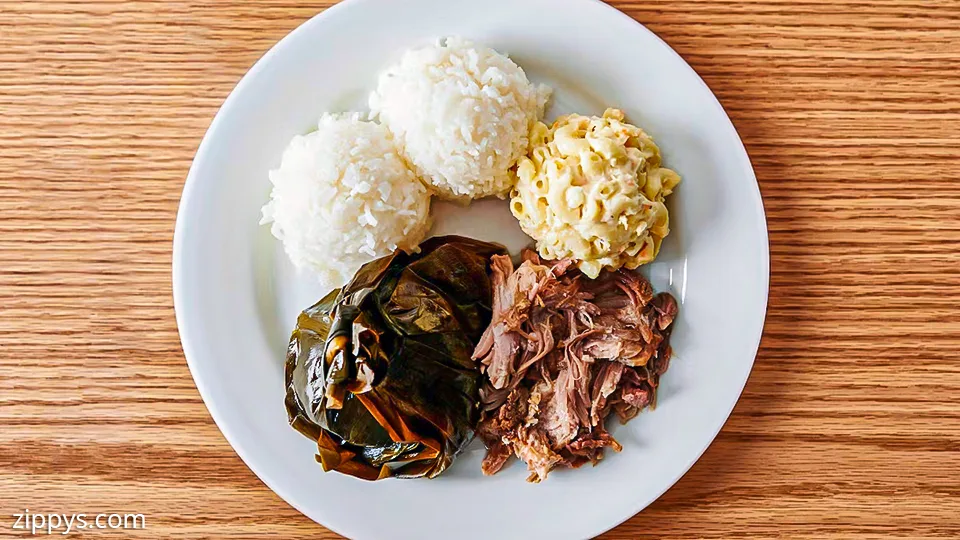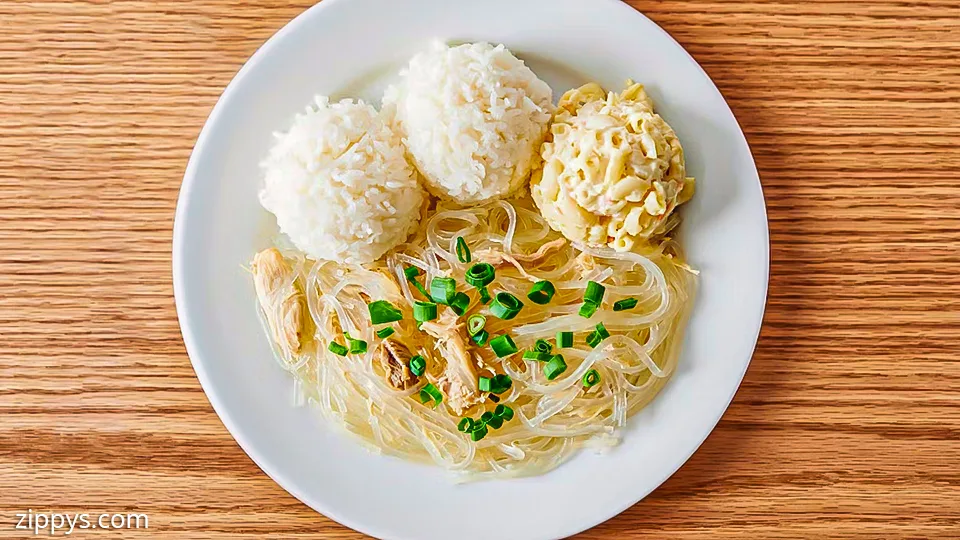 Hawaiʻi Island
This spot offers "Quality Homemade Hawaiian Food, served in Hawaiian Portions," which means the plates are huge! They have two locations, one in Waimea and one in Hilo. The loco mocos here are amazing and come in so many varieties. They have one with chicken cutlets instead of beef patties and another with Spam, Portuguese sausage, link sausage, and an egg over fried rice. This place also offers local fresh fish specials served daily, including poke bowls. They are also one of the few spots on our list that serve beer and wine. It should be interesting to see which wine goes best with our favorite comfort food!
---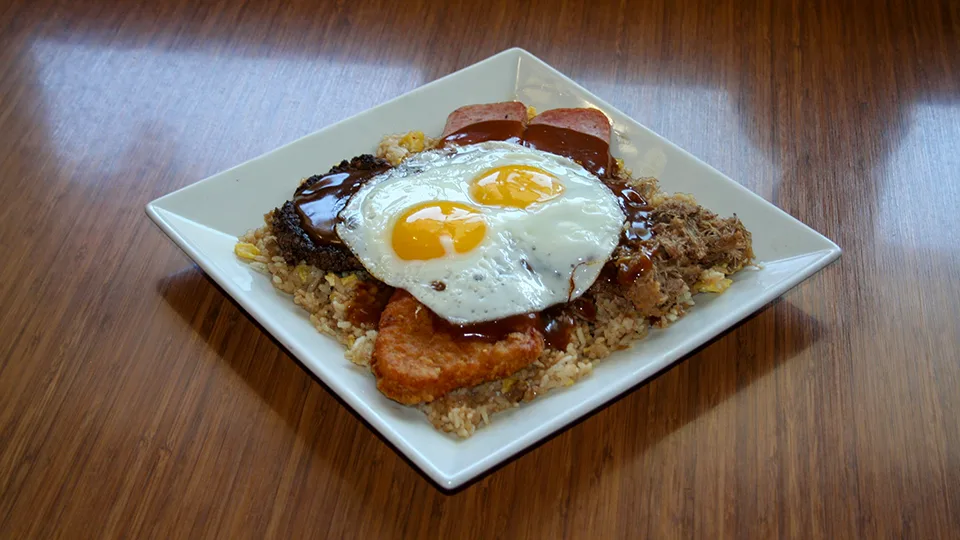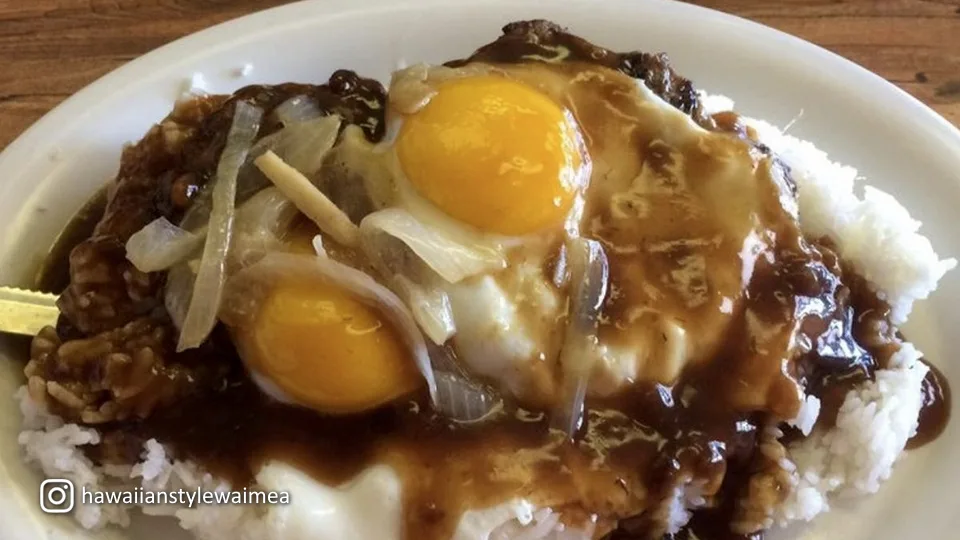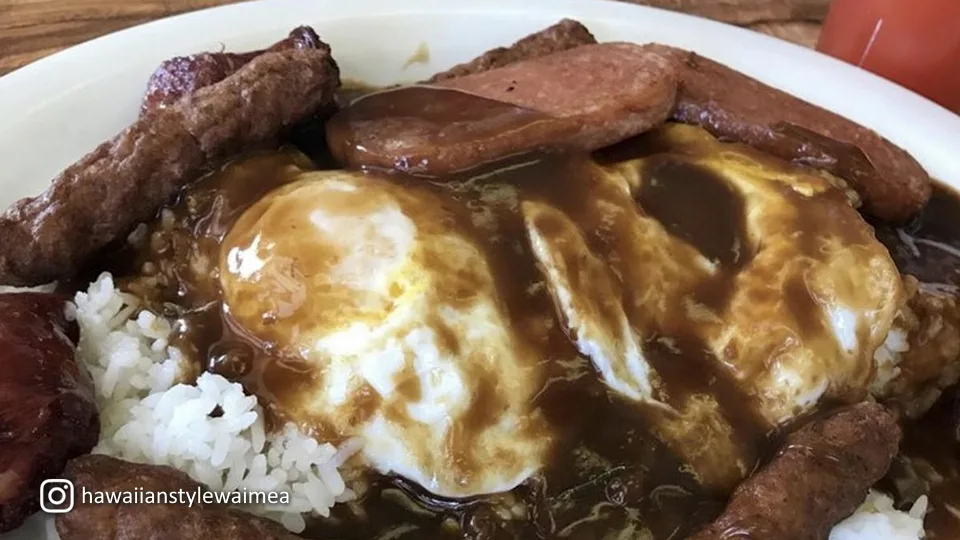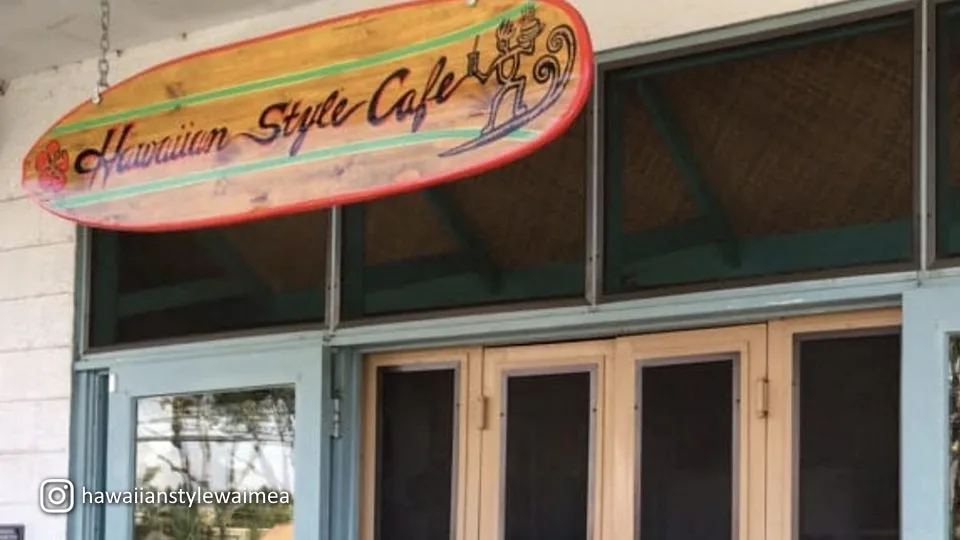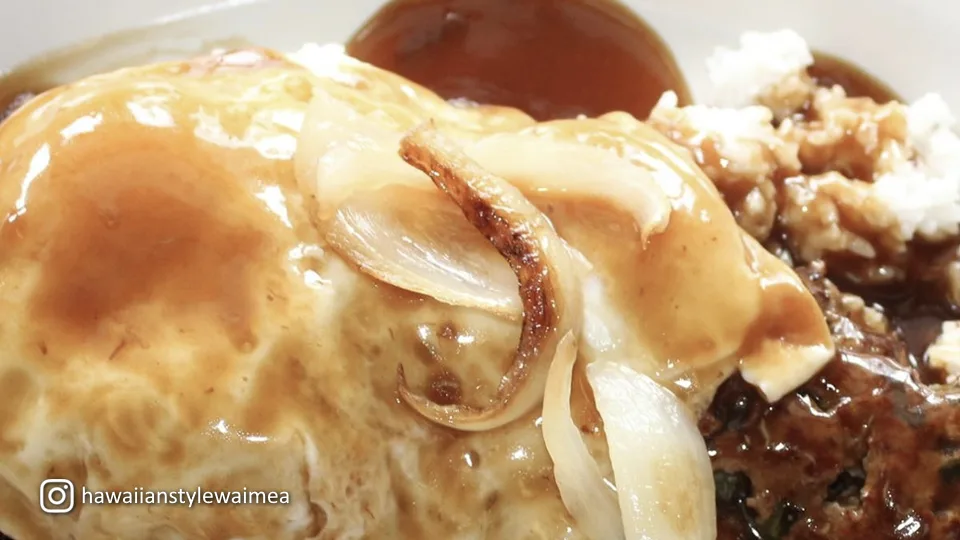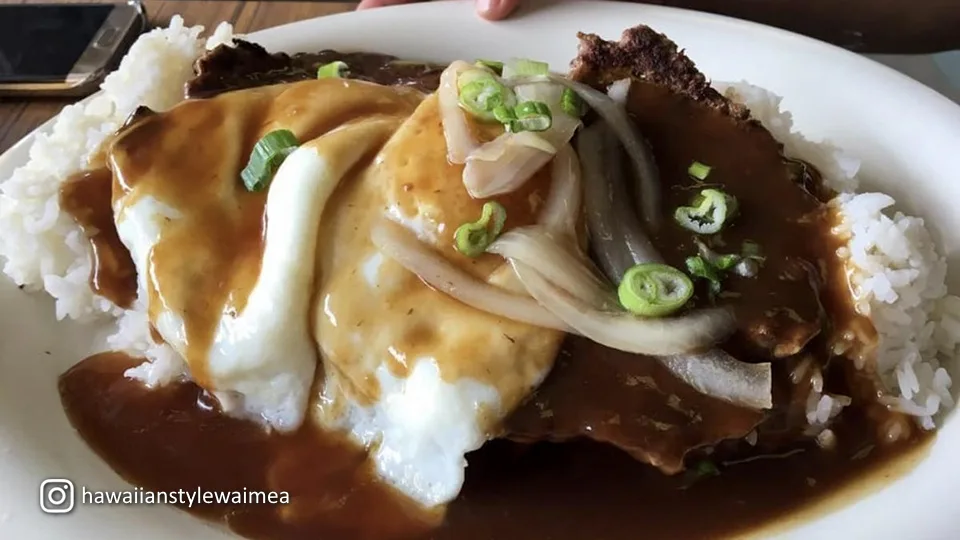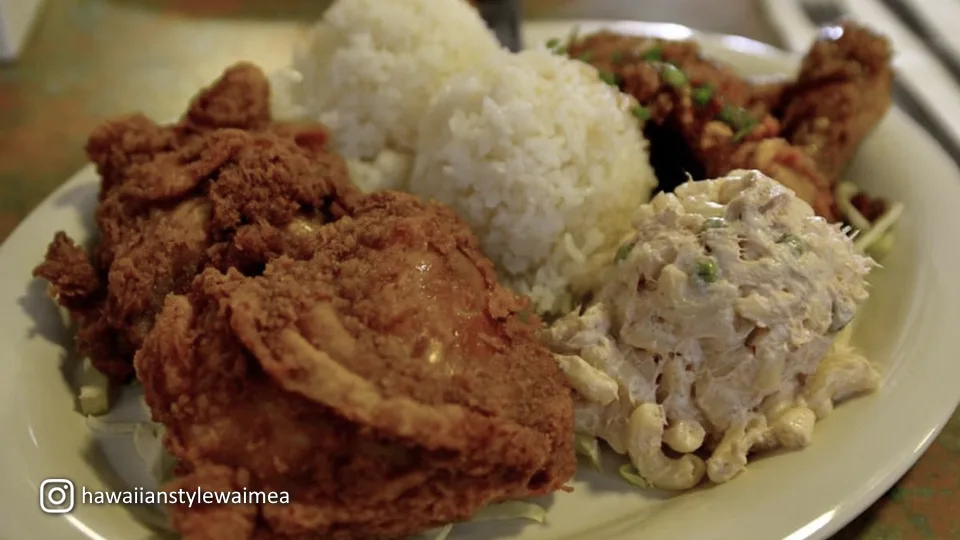 Oʻahu
Led by Top Chef alum Lee Anne Wong, Koko Head Café is known for their inventive twists on some local classics, including the loco moco. Since they first opened in 2014, they have specialized in locally sourced, creative brunch fare. Koko Head Cafe has quickly become a community favorite, often with a line out the front door. They have received both local and national acclaim for their first-rate food. Their signature Koko Moko comes in a skillet, creating a crispy bottom layer of rice. The burger patty is made with local beef and topped with mushroom gravy and tempura kimchi. It's a unique version you won't find anywhere else.
---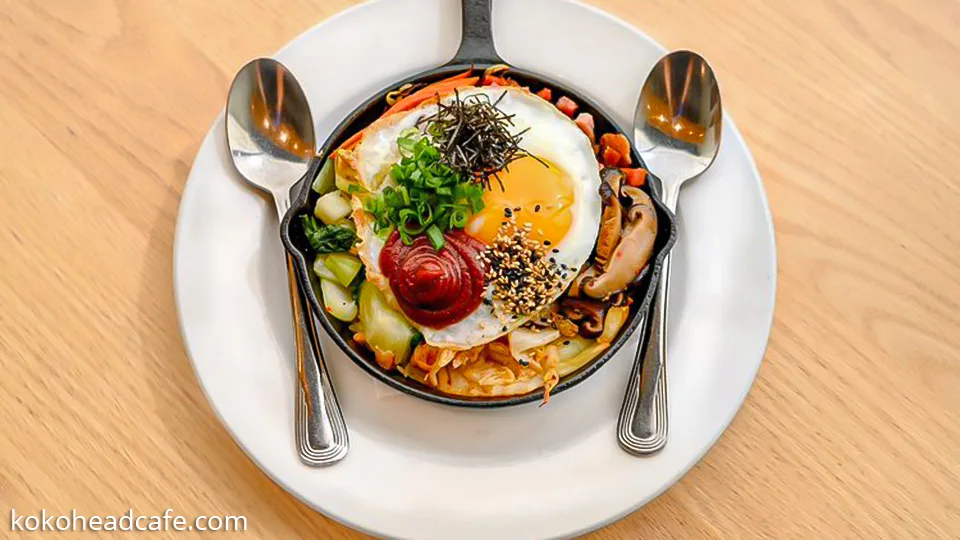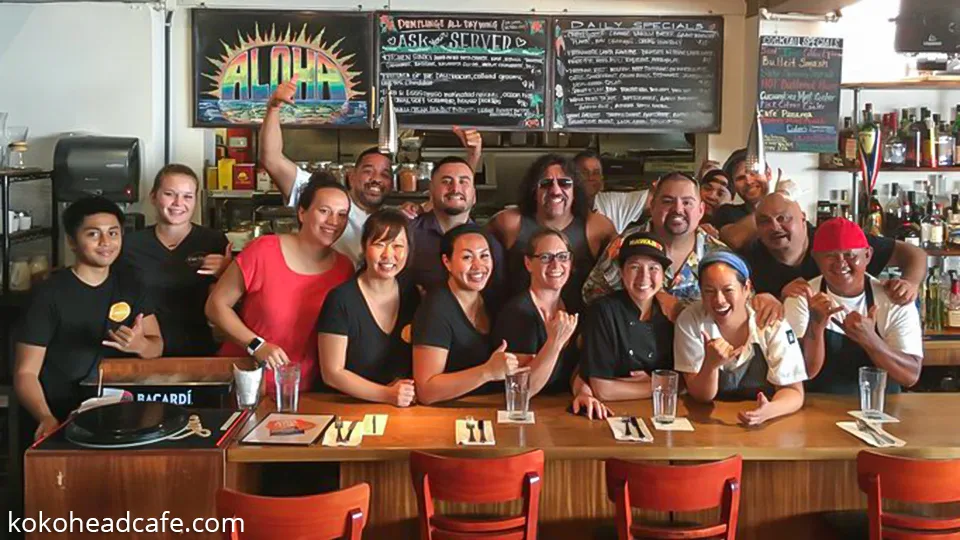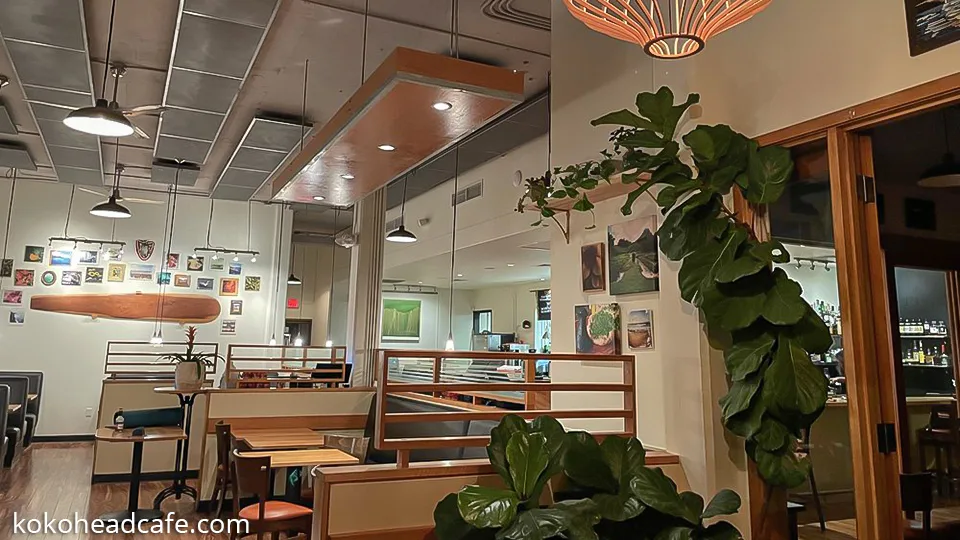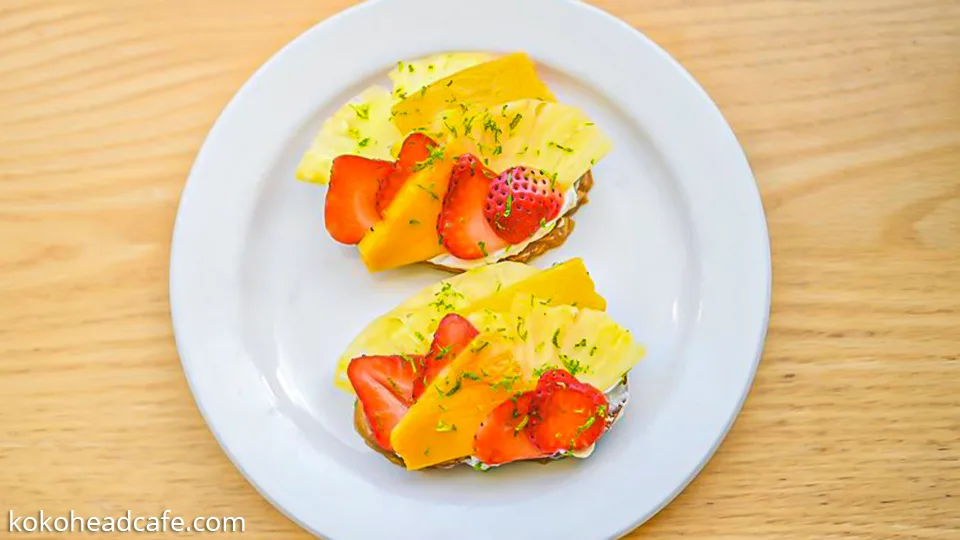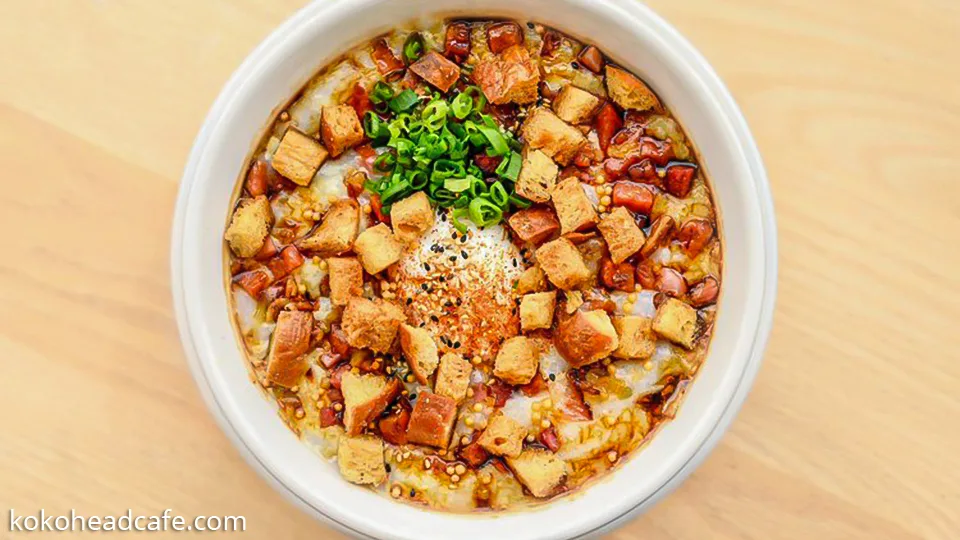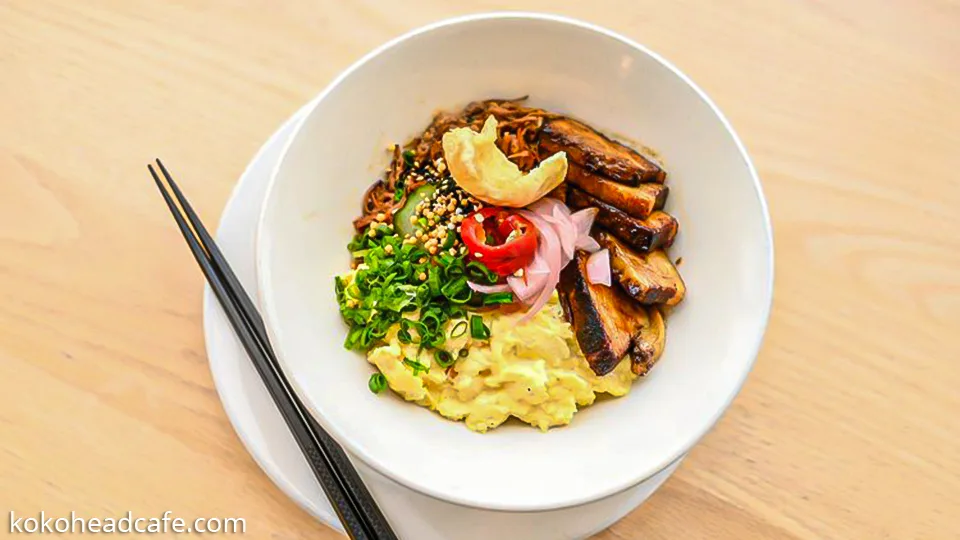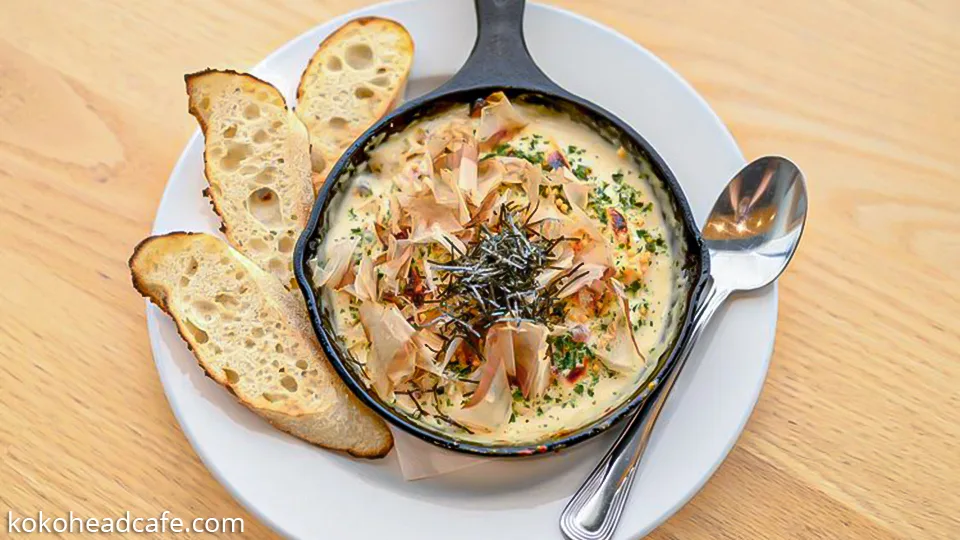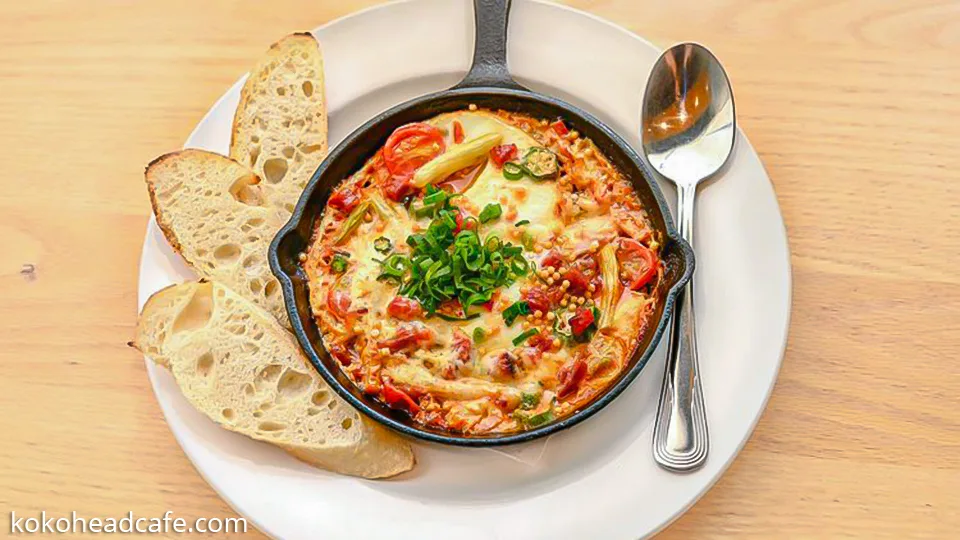 Kapaʻa – Kauai
This place has been serving up hearty portions of good food, made with fresh and local ingredients since 1975. They are well known for their huge food portions. The loco moco is massive, and they offer several varieties, including some made with Kalua pork and corned beef. Their Ultimate Steak Moco is sure to get your attention. It's three scoops of rice topped with steak, mushrooms, and onion gravy, and comes with your choice of toast or cornbread. They also offer a full coffee menu featuring house-made syrups and freshly roasted coffee from Kauai Roastery.
---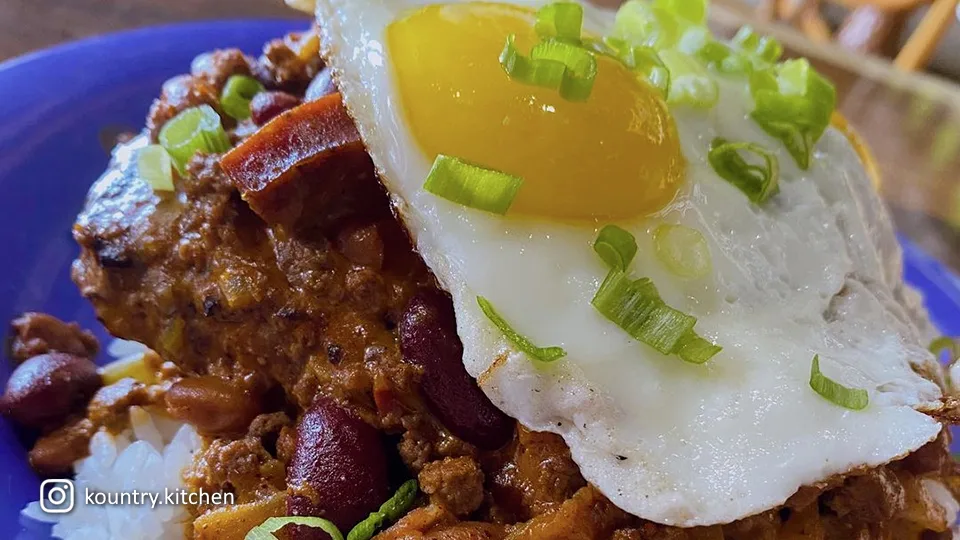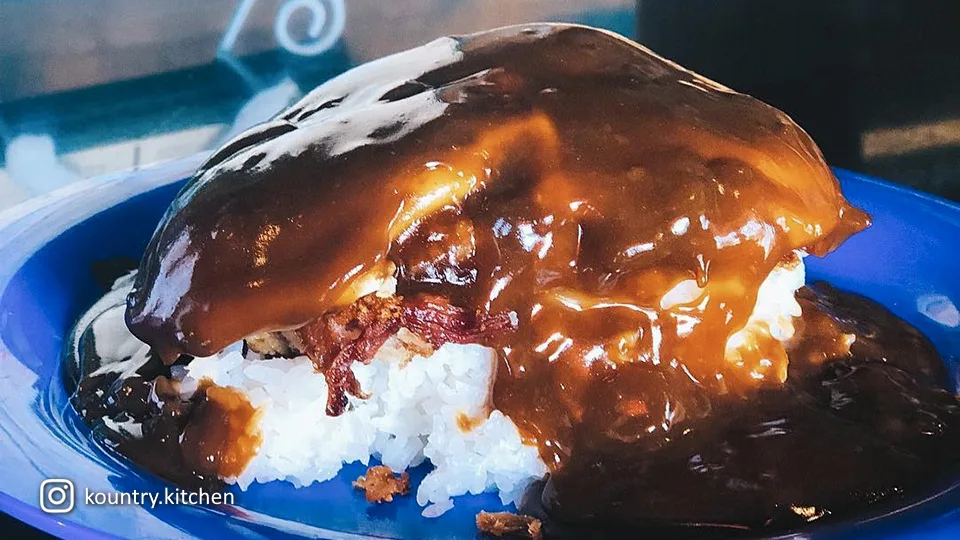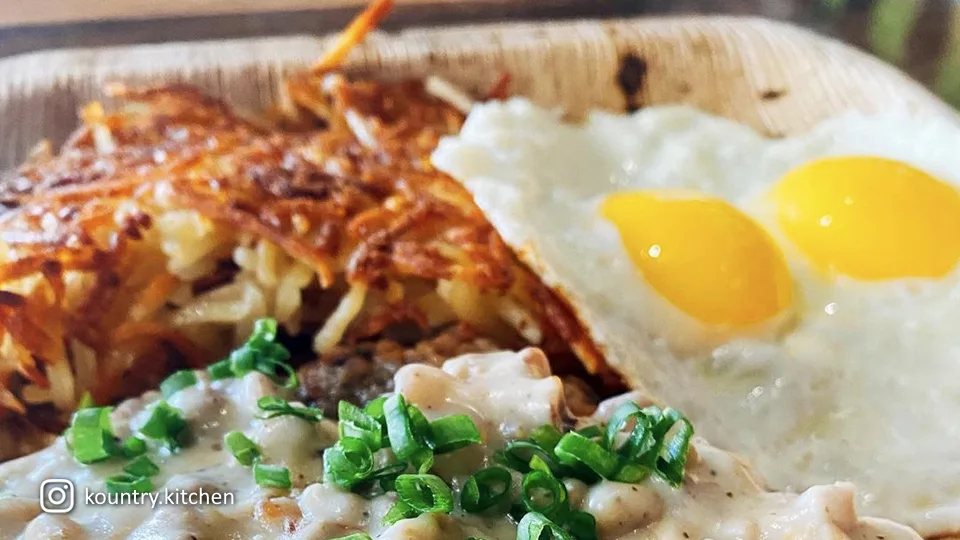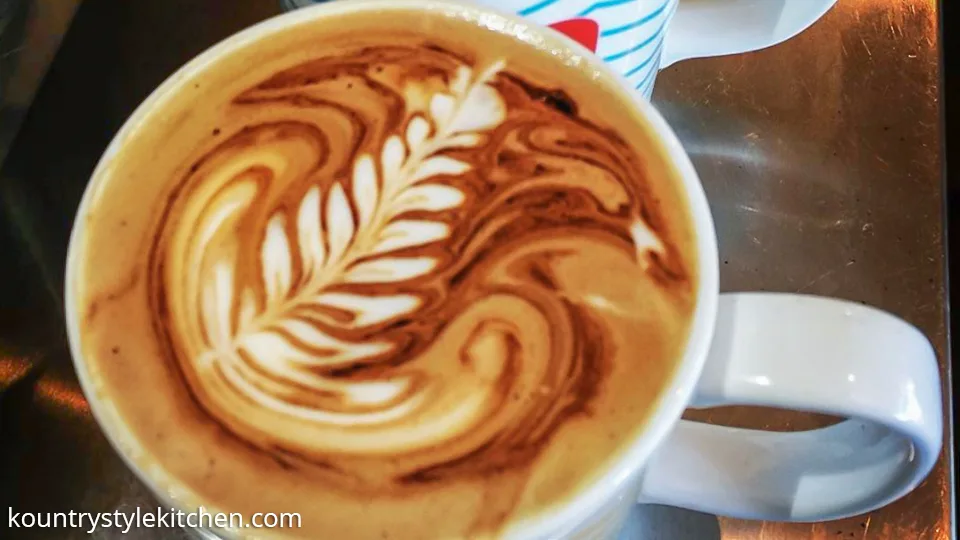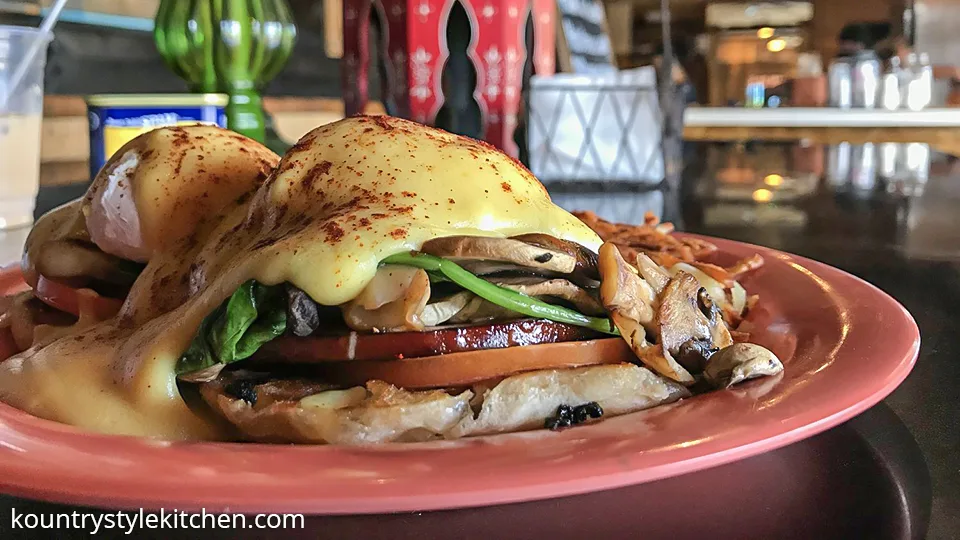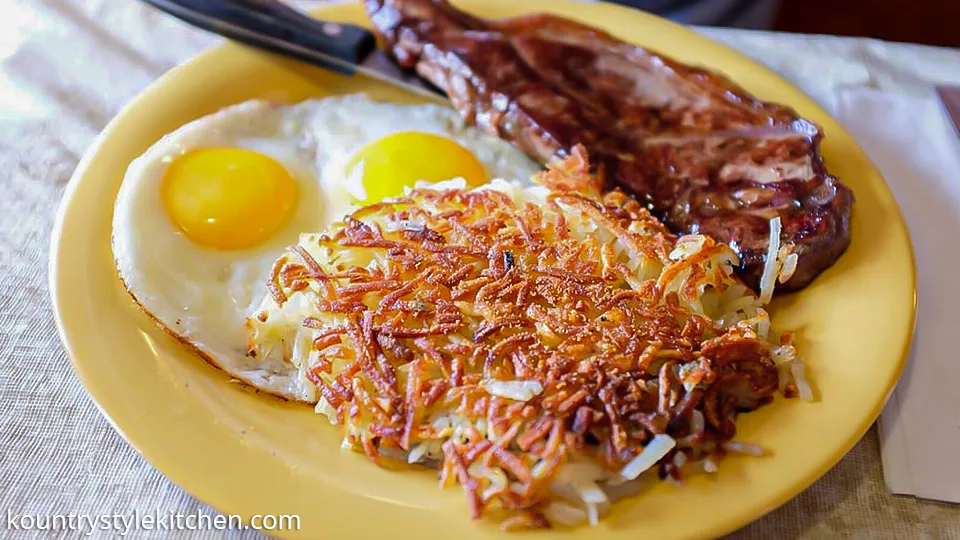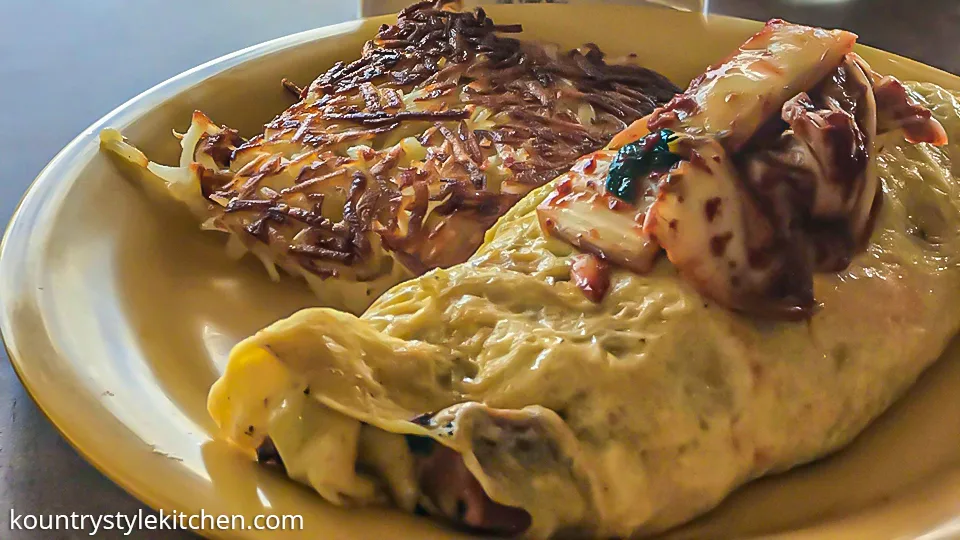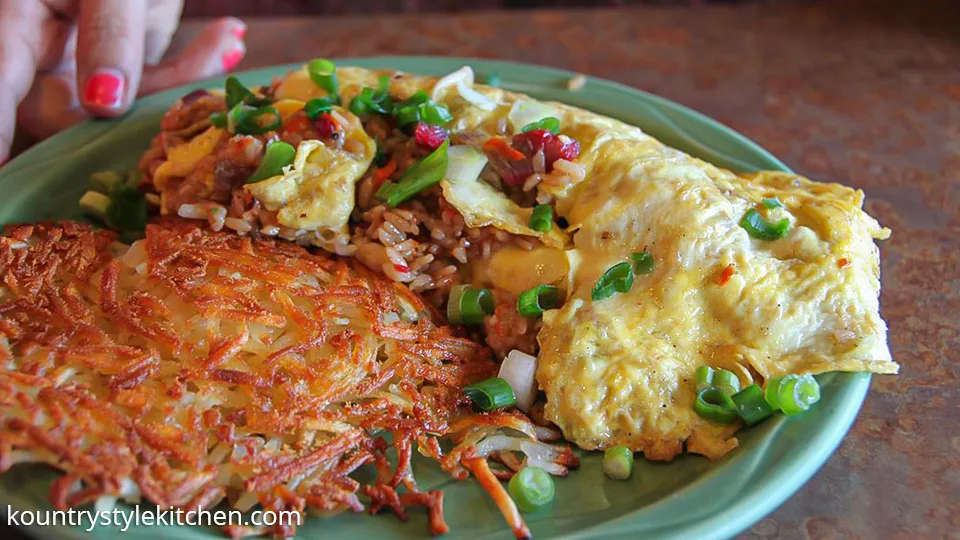 Kihei – Maui
Kihei Caffe was featured in Travel & Leisure's "The Very Best Breakfast Spots in the U.S." Located on the south shore of Maui, the Caffe captures the laid-back essence of Kihei Town. Their motto is simple: eat, talk, share, and eat some more! The doors open at 5 am for all you early risers who want to get a jump on the day. Their loco moco is well-known, and you can substitute fried rice or Kalua pork if you choose. The most unusual spin on the classic dish is their Irish Loco Moco. It's a not-so-traditional Hawaiian breakfast of two eggs any style on Corned Beef Hash over a bowl of rice and topped with brown gravy.
---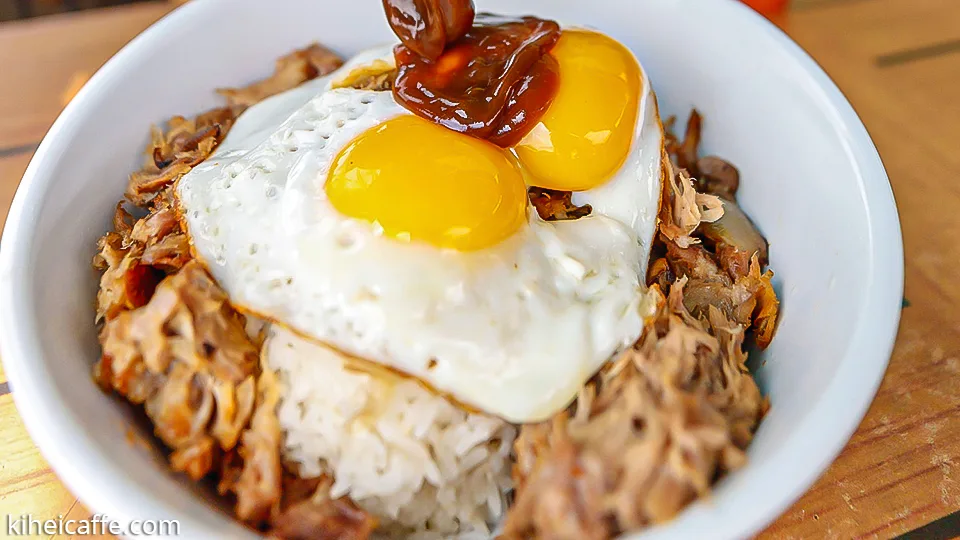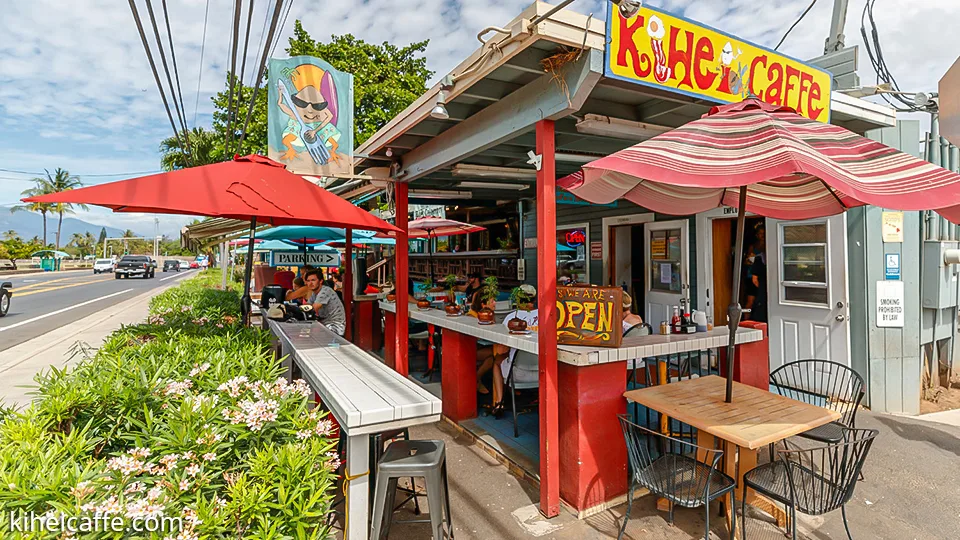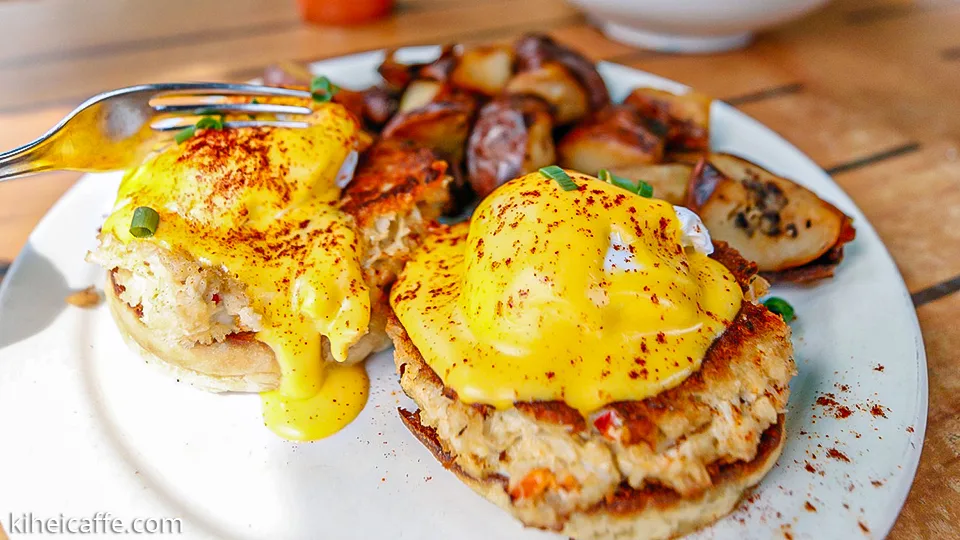 Kihei – Maui
After closing its three locations in 2020 amidst the economic fallout of the COVID-19 pandemic, a reimagined Da Kitchen Café rose to take their place. They began operating from an unassuming, 1,000-square-foot space at Kīhei Center in May. This is a spot that is long beloved by both visitors and locals for their oversized portions of authentic island grinds. Their menu is a condensed version of its former self, but you can still find many of the pūpū and plate lunch offerings that earned the eatery an almost cult-like following. Chief among that menu, of course, is their loco moco.
With an array of awards and features, from The Ilima Award to Diners, Drive-Ins, and Dives, Da Kitchen's focus is delivering high quality local food in generous portions.
---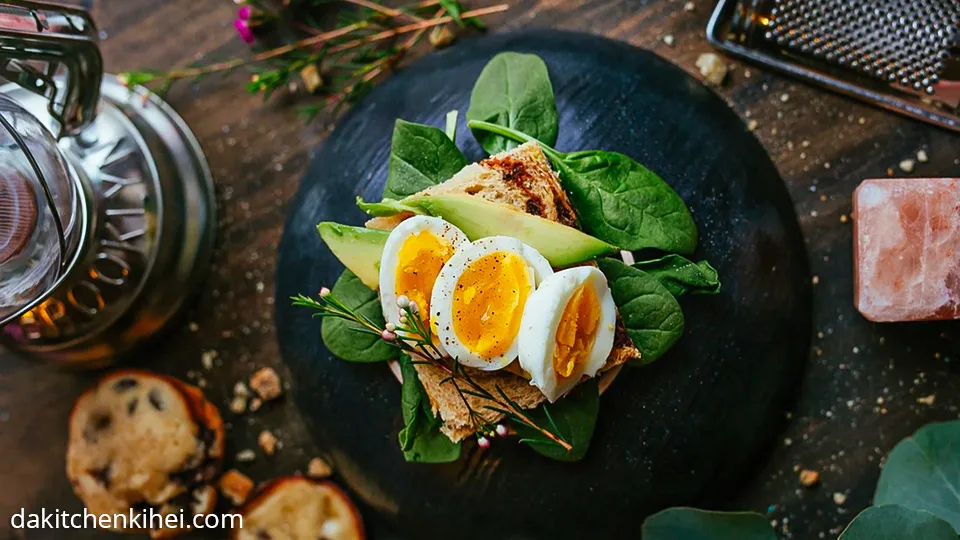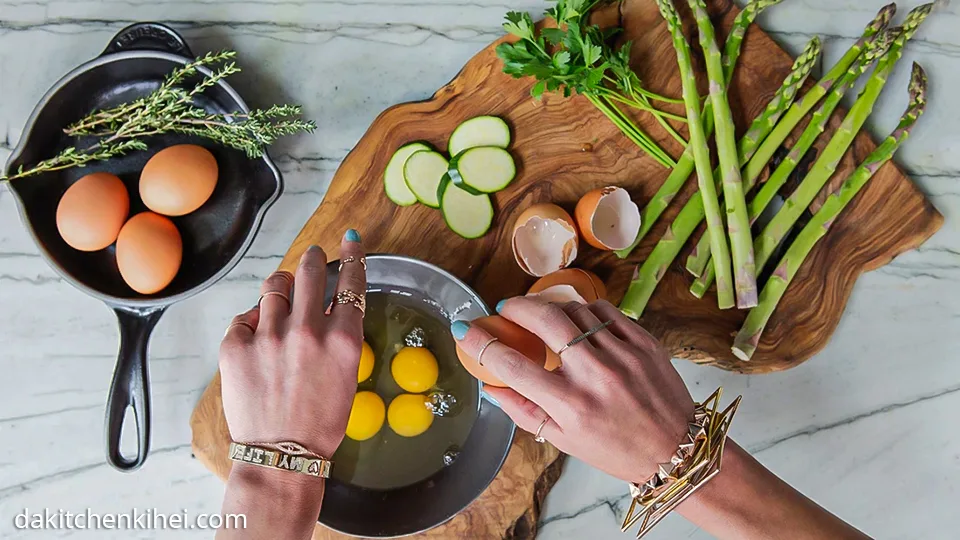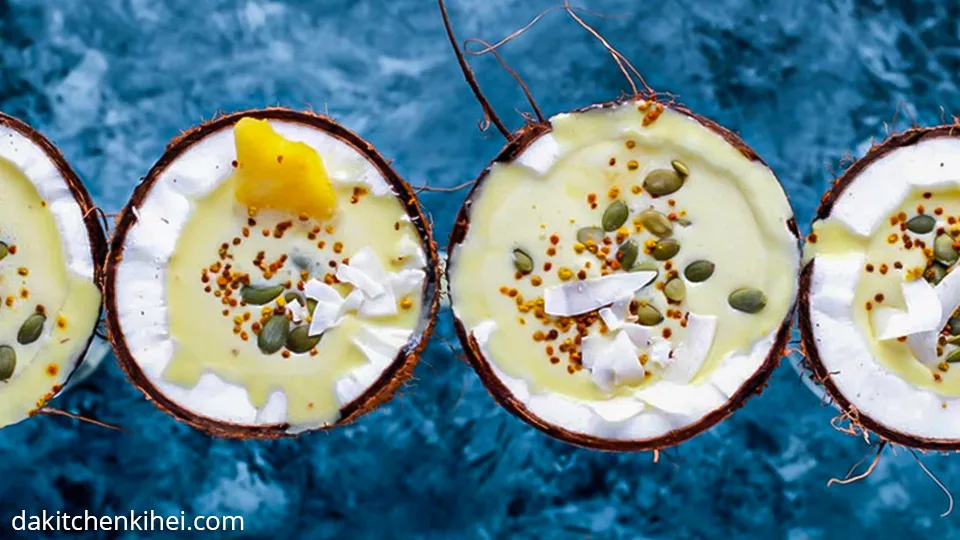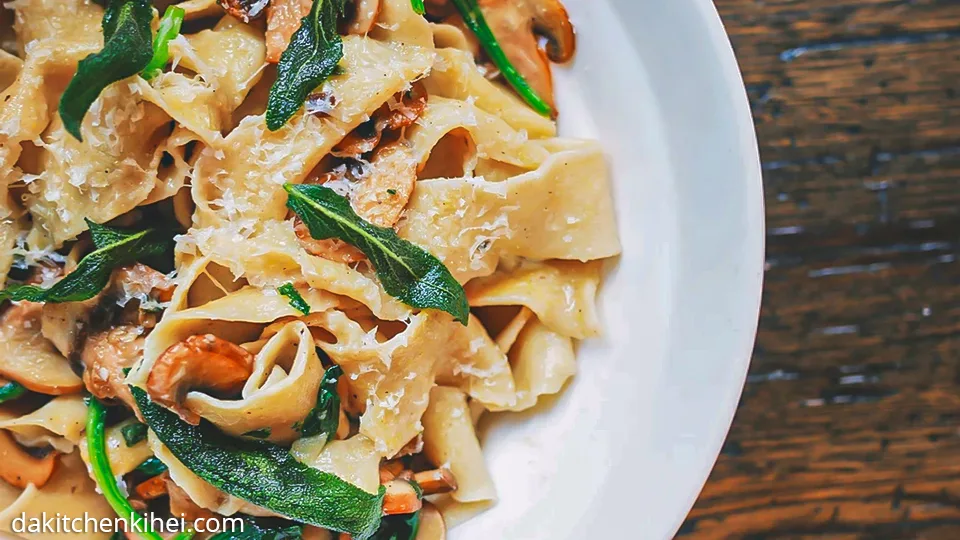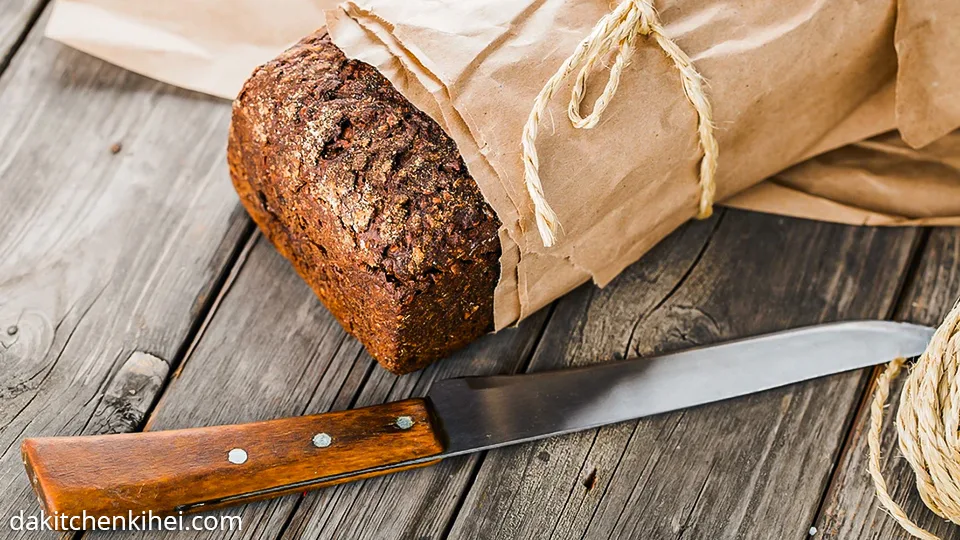 Oahu
Guieb Café is a family-owned and operated restaurant that opened in June 2020 in Honolulu and April 2021 in Wahiawa. Everything on their menu is served all day, so you can enjoy a ribeye steak in the morning or a benedict in the afternoon. As they are well known for their prime rib, they make a very special prime rib loco moco. Not only can you choose prime rib, but their Mauka & Makai Moco adds a surf-and-turf flair by pairing a crab cake with their traditional Wagyu beef patty.
---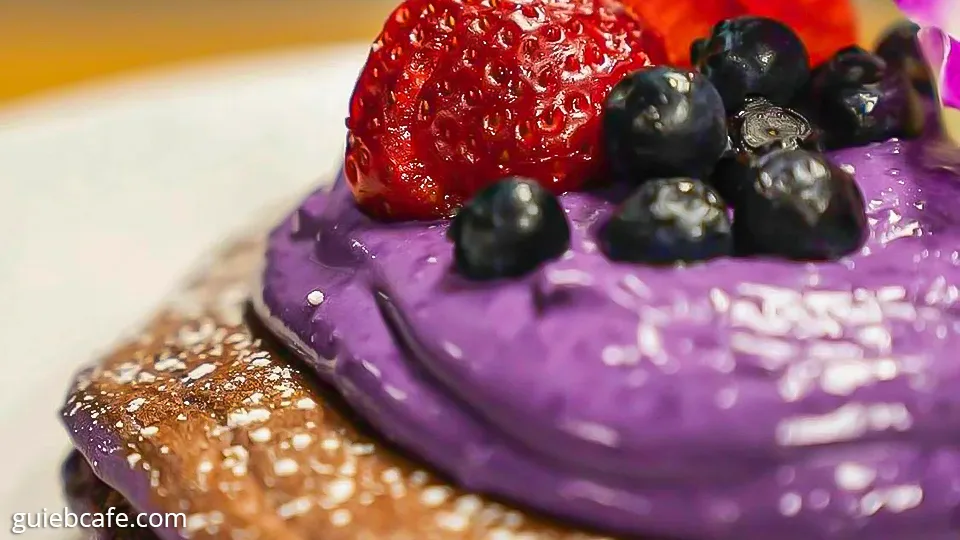 10
Ken's House of Pancakes
Hilo – Hawaiʻi Island
Ken's House of Pancakes opened its doors back in 1971 and became the first and only 24-hour business on the Eastside of the Big Island. This long-time local favorite has won many awards, including over 20 years in a row of the Tribune-Herald's Readers Choice Best Breakfast of East Hawaii. Their spin on loco moco includes the "Sumo Size Loco Moco." You better come hungry! This massive dish consists of two half-pound hamburger patties, six scoops of rice, three slices of spam, and three eggs, any style, all smothered in brown gravy.
---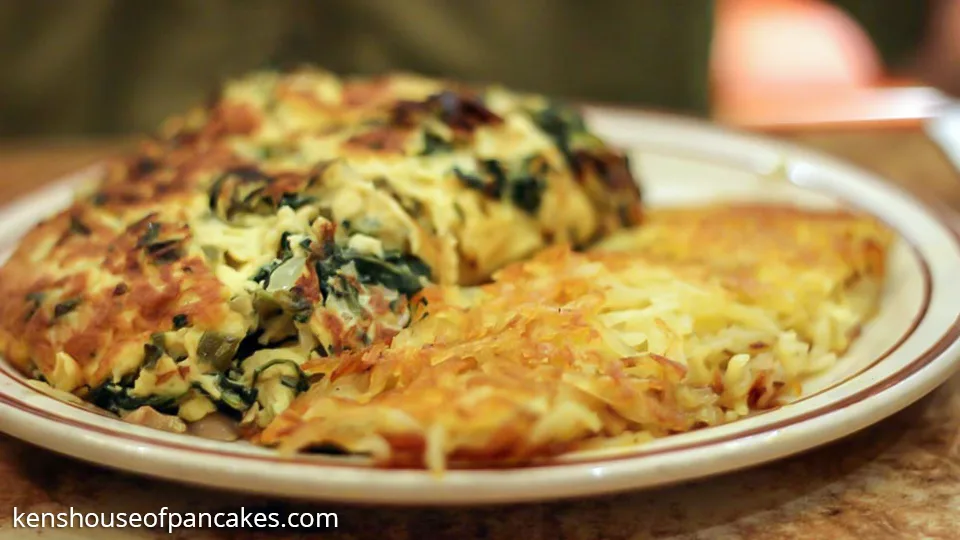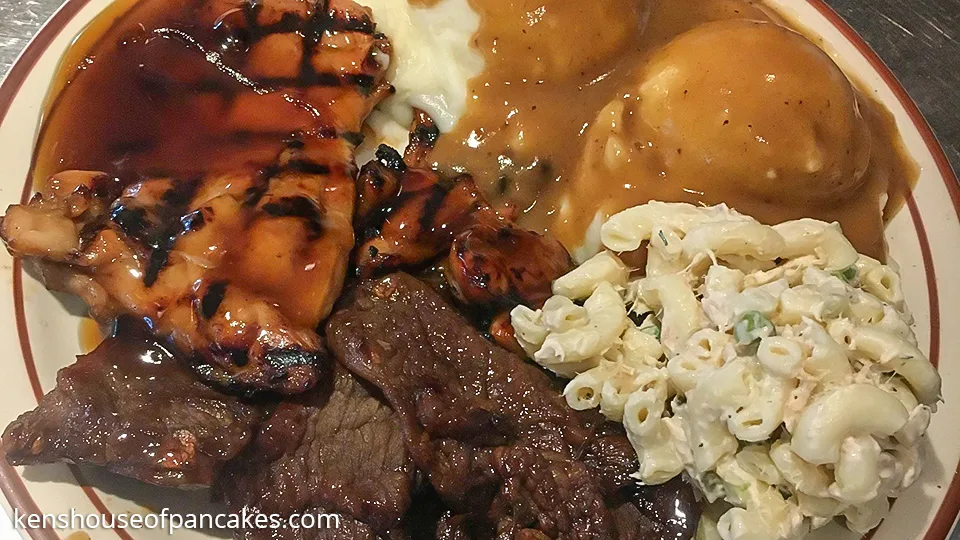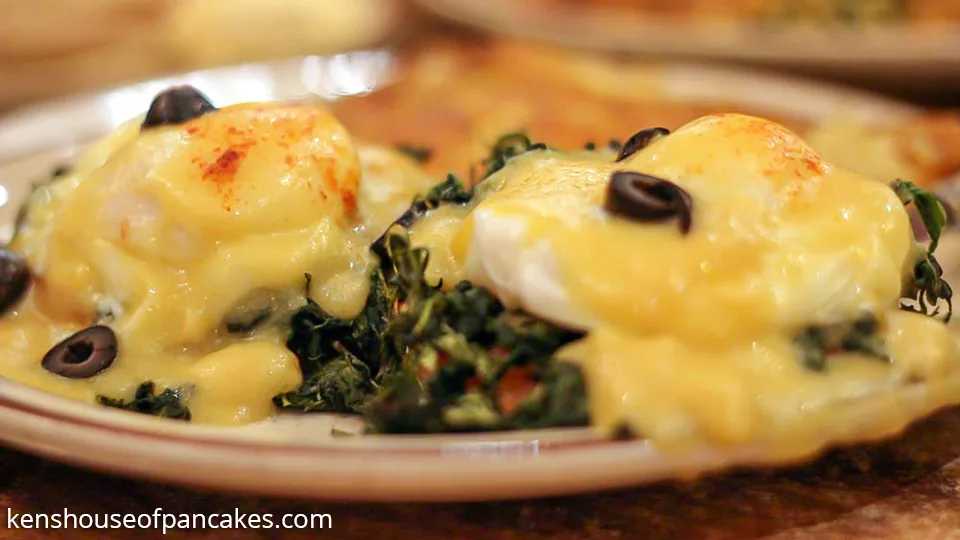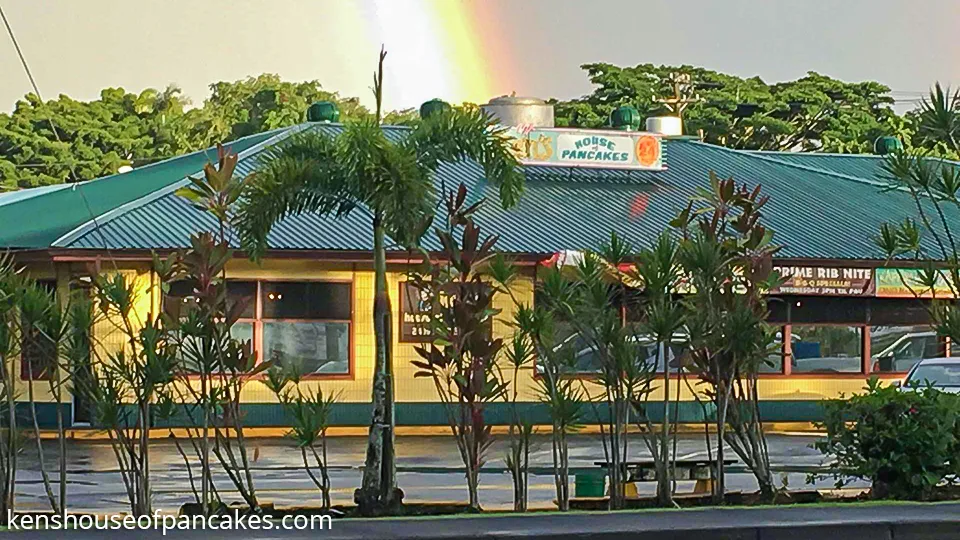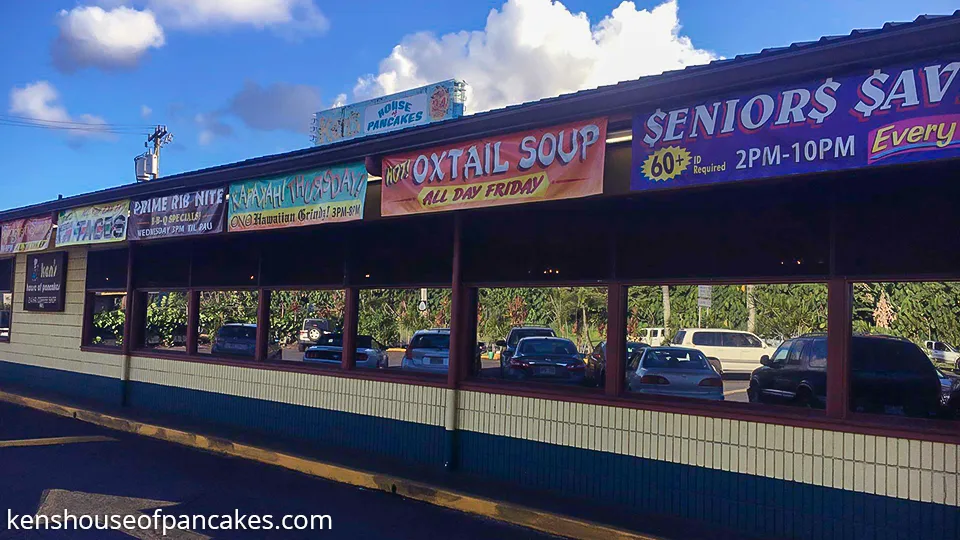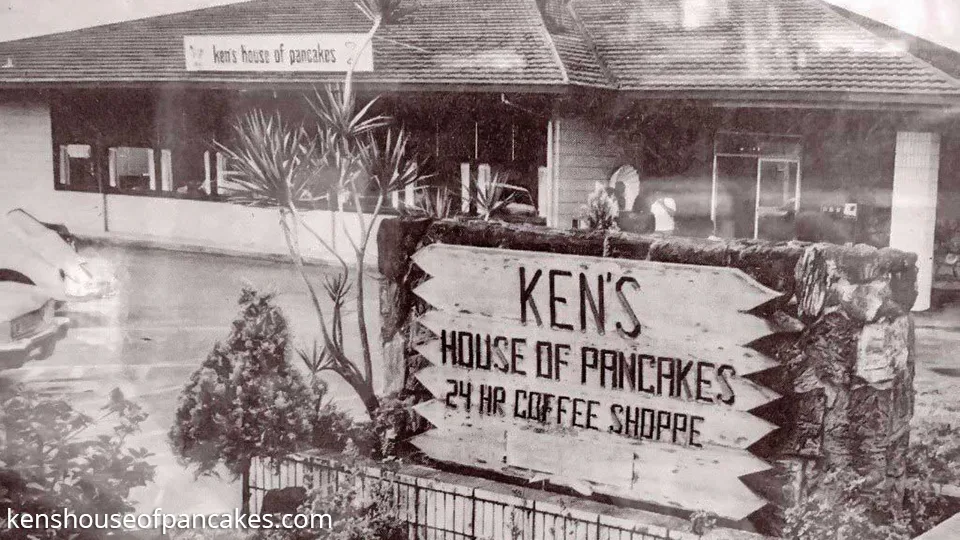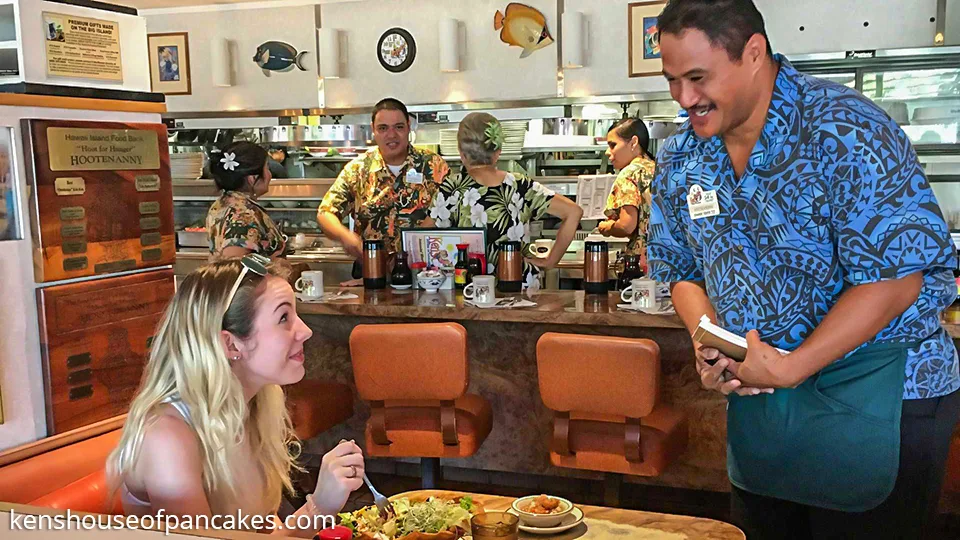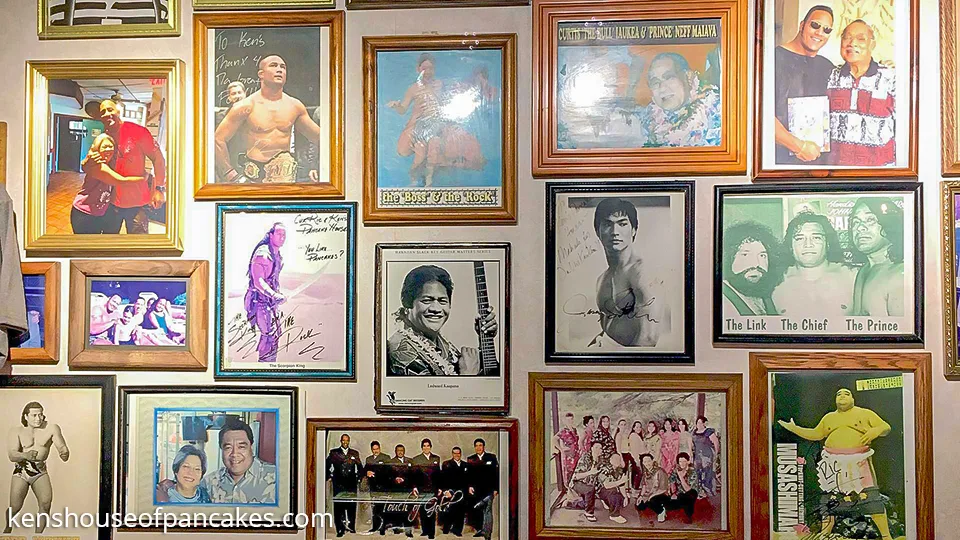 Be sure to bring
your appetite.
Wherever your quest for where to get Loco Moco in Hawaii should lead you, be sure to bring your appetite, as most of the restaurants here serve up some huge Hawaii-style portions. It comes as no surprise that many online surveys report that people are learning to make their own at home. One thing is for sure: loco moco is a dish worth trying over and over!