Which Hawaii Island Should You Visit?
Get Our Newsletter: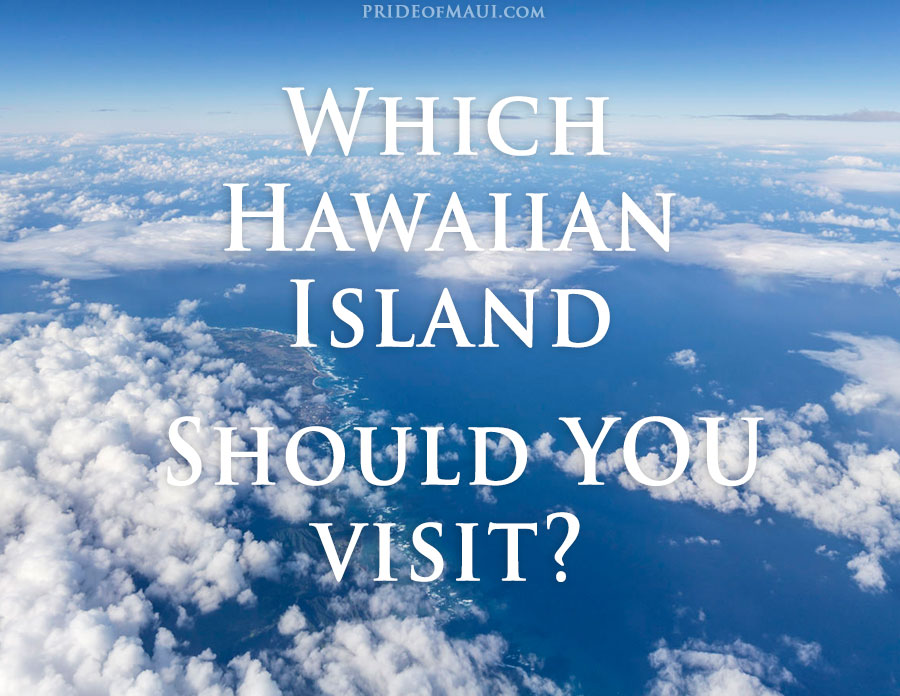 It's no secret that 'The Aloha State' is one of the most popular tourist destinations in the world. While we encourage you to visit more than one Hawaiian Island if possible, not all travelers have the time or desire to do so. Below we have outlined our suggestions for the best island for all types of travelers, from the young and adventurous to those simply looking to sink their toes in the sand, kick back and watch the sunset.
While we obviously think Maui is No Ka Oi (Maui is the best!), each Hawaiian Island comes with its own unique set of draws and perks. Have fun, relax, and live a little – it's paradise, after all.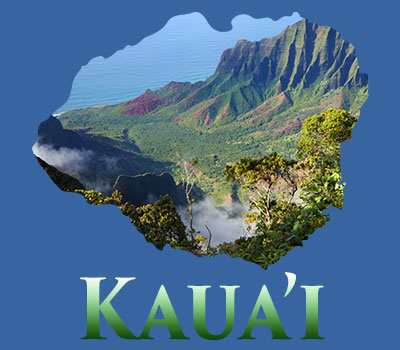 THE BEST HAWAIIAN ISLAND TO VISIT IF YOU'RE…
Honeymooning or Bringing The Whole Family – MAUI
For many travelers, Maui offers the best of both worlds in terms of island life – fun, relaxed nightlife, charming beach towns, a convenient mix of modern amenities and untouched nature, and plenty of adventurous activities that will leave you wanting more.
Maui is our top island suggestion for honeymooners, thanks in large part to its over 81 gorgeous beaches, endless romantic activities and views, and abundant opportunities for sexy adventures with your significant other. Whether you spend your day snorkeling with Hawaiian Green Sea Turtles, watching a romantic sunrise atop Haleakala, swimming in waterfalls along the Road to Hana, stargazing, indulging in luxurious spa packages, or sipping cocktails on a sunset cruise, Maui is sure to make your dream honeymoon a reality.
Those traveling with kids, parents or grandparents will be pleased to find that Maui is the perfect middle ground for travelers of all ages. The whole family will enjoy whale watching during winter months, touring Maui's Top Activities and swimming at some of the best family-friendly beaches in the state including: Wailea Beach, Kapalua Bay and Charley Young Beach.
For more information, please read our list of the Best Honeymoon Activities, Best Activities for Kids, and Best Activities for Seniors.
Coming to Party in Paradise – OAHU
If you're in search of exciting nightlife in Hawaii, there's really only one place to go – Waikiki.
While Oahu offers a variety of activities for all kinds of travelers, including surfers, nature enthusiasts, history buffs and foodies, we highly recommend Oahu for the young and adventurous crowd.
Spend the day swimming in the gorgeous turquoise waters of Lanikai Beach on Oahu's windward coast, learning how to surf at Waikiki Beach, or touring Kualoa Ranch before an evening of dancing, live music and entertainment in downtown Honolulu.
Also known as 'The Gathering Place,' Oahu is a true melting pot of culture, beauty, and big city life on a tropical island. With over 4.5 million annual visitors, it's the most popular tourist destination in the state of Hawaii.
Seeking A Blissful, Relaxing Escape – KAUAI
Kauai is the smallest of the four main Hawaiian Islands. It often goes overlooked for first-time visitors to Hawaii. However, those who have been there and have experienced its incredible otherworldly beauty, rarely regret their decision. Many fall in love with Kauai and return year-after-year.
If your main purpose for coming to Hawaii is to get away from it all and relax while admiring some of mother nature's most gorgeous work, Kauai is the place for you. Some of our favorite activities (and views) on Kauai include sailing along the Na Pali Coastline, watching sunset at Hanalei Pier, indulging in some of the island's best locally-grown dishes, and witnessing the stunning colors of Waimea Canyon.
While Kauai has little in terms of nightlife, it has won over nature lovers time and time again. Spend a week enjoying the quiet wonders of small island living and return feeling like a whole new (and much more relaxed and rejuvenated) person. Kauai is good for the soul, plain and simple.
For more information, please read our list of the Top 10 Things To Do & See on Kauai.
In Search of the Most Unique Sights & Experiences – HAWAII
While The Big Island remains somewhat under-the-radar when it comes to the most popular Hawaiian vacation destinations, it offers several remarkable sites you can't find anywhere else in the state.
With 5 volcanoes and a an area larger than that of all the other major Hawaiian Islands combined, make sure you have plenty of time to explore the best of the Big Island!
Land lovers (and everyone else, actually) will enjoy the chance to see active lava flows in Hawaii Volcanoes National Park, the green sand beach of Papakolea (one of only four in the world), hiking in Waipio Valley, and enjoying incredible stargazing clarity from Mauna Kea Volcano. Ocean enthusiasts should head to Kona to take part in a nighttime scuba dive with the manta rays.
The island also offers a rich look into Hawaiian legends, culture and history. Those looking for uncrowded beauty will certainly find it here.
Looking for the "Real Hawaii" – MOLOKA'I
Also known as 'The Friendly Isle,' you won't find five star resorts, shopping malls or a single traffic light on the island of Moloka'i.
For those looking to enjoy secluded, serene beauty and a look into the Hawaii of the past, Moloka'i offers a true escape and experience in the Hawaiian Islands. Because a large portion of the population – approximately 40% – remains of Hawaiian descent, Moloka'i is also commonly referred to as "The Most Hawaiian Island."
It's here that you'll find the longest white sand beach in Hawaii, the world's highest sea cliffs, and a history that is full of both heartache and heritage. Spend a day exploring Kalaupapa National Park, lounging under the shade of a palm tree on a deserted beach, fishing for ulua, or talking story in the small town of Kaunakakai.
One thing's for sure – if it's peaceful living you're after, you've found your dream island.
Adventurous with a Couple of Nights to Spare – LANA'I
If you plan on traveling to Maui but don't have enough time to visit two of the major islands, we highly recommend a trip to the neighbor island of Lana'i, located only a short ferry ride from Maui's Lahaina Harbor.
With a population of only 3,000 people, the Island of Lana'i offers rustic beauty and plenty of opportunities to explore.
In 2012, billionaire Larry Ellison purchased 97% of the island (so also come here if you're friends with Larry Ellison), and currently, there are only four choices for accommodations on the island – The Four Seasons Resort at Manele Bay, The Four Seasons Resort at the Lodge at Koele, Hotel Lana'i, and the official campground at Hulopo'e Bay.
For visitors to the island, we recommend early morning snorkeling (with the possibility of Hawaiian Spinner Dolphins) at Hulopo'e Beach Park, a quick walk to Puu Pehe (Sweetheart Rock), renting a jeep to explore Keahiakawelo (Garden of the Gods), viewing ancient petroglyphs near Kaiolohia (Shipwreck Beach), and scuba diving at 'Cathedrals' on Lana'i.
We hope you enjoyed our post of the Best Hawaiian Island to Visit! Which island is your favorite, and why?
Please let us know in the comments below, and as always, mahalo for reading!
Written By Local Expert
We are local Maui guide experts and Hawaii enthusiasts who love to share the Aloha spirit and our favorite things to do on Maui.