Top 10 Places to Visit in Hawaii
Get Our Newsletter:
Aloha and welcome to our Top Places to Visit in Hawaii list. We love to provide our readers with the latest insiders knowledge and tips about the best Hawaii things to do from a local perspective. Whether you live in Hawaii or are planning your next island-style vacation, please enjoy this short list of must see places in Hawaii. With so many incredible locations to see throughout the Hawaiian Islands, it is impossible to list everything in just one blog post!
Please enjoy our carefully selected list of the most popular places to visit in Hawaii.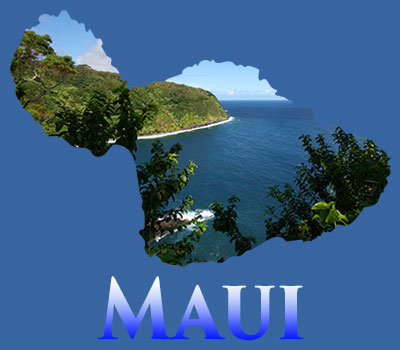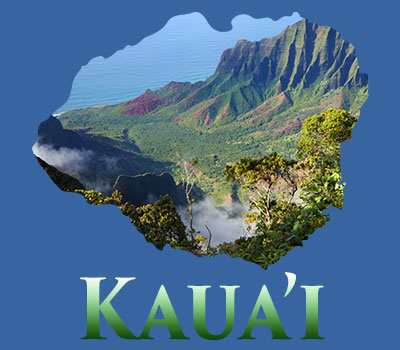 10 Most Popular Places to Visit in Hawaii
Oahu
#1 USS Arizona Memorial at Pearl Harbor
The USS Arizona Memorial at Pearl Harbor in Honolulu is the #1 Visitor Destination in the Hawaiian Islands. Over 2-million U.S. and international visitors choose to visit the Arizona Memorial every year to see where WWII began for America. There are 9 historic sites that contribute to the WWII Valor in the Pacific National Monument located in Alaska, California, and Hawaii. Five are at Pearl Harbor; the USS Arizona Memorial, USS Utah Memorial, USS Oklahoma Memorial, and areas within Battleship Row and Ford Island.
Located on over 17 acres, the recently renovated Pearl Harbor Visitor Center is now operated by the National Park Service. When visiting Pearl Harbor, guests can tour the whole Visitor Center but should be prepared to have a couple of hours if they want to take their time and see it all. Upon arrival, guests will be guided towards a ticket counter to receive movie tickets for a film that will summarize the history of this historic site and boat shuttle tickets for a trip to the USS Arizona Memorial. The film and the boat tour together are approximately 1 hour and 20 minutes. Guests will also have the option to arrange a headphone narrated tour at the ticket counter*
Pearl Harbor is the largest natural harbor within the State of Hawaii and was once referred to as 'Pu'uloa' by the ancient Hawaiians. The Hawaiian name directly translates to "water of pearl," perfectly stated for the immense amounts of pearls that were once found in its waters.
FREE tours are available from 8am-3pm daily, (except for certain holidays). For more information about daily guided tours of the USS Arizona Memorial visit Pearl Harbor Tours. 
#2 North Shore of Oahu
The North Shore of Oahu refers to the geographic area between West Oahu's Ka'ena Point and East Oahu's Kahuku Point. The North Shore is most well-renowned for its larger than life waves during the Winter, breathtaking coastlines, and for attracting surfers from all around the globe. Famous North Shore surf spots include Waimea Bay, Sunset Beach, and Banzai Pipeline (Ehukai Beach).
The main hub in the North Shore is the historic Town of Hale'iwa, named after the first hotel opened on the North Shore by Benjamin Dillingham in 1898. Hale'iwa is definitely one of the coolest and most charming towns to visit in all of Hawaii with art galleries, local food spots, surf shops, a surf museum, gift shops, food trucks, yoga studios, and a great community of laid-back residents.
When on the North Shore of Oahu, definitely go to Giovanni's Shrimp Truck in Kahuku and order the garlic shrimp plate, visit the historic M.Matsumoto's Grocery Store in Hale'iwa Town for shave ice, spend some time at Waimea Bay, and check out Lani's Beach (Laniakea Beach) to see the Green Hawaiian Sea Turtles in their natural habitat. Please do not touch the turtles!
For more information, please visit the North Shore of Oahu online. 

#3 Waikiki Beach
In ancient times, the coastal area of Waikiki in South Oahu once encompassed a larger area, including Manoa and Palolo Valley. The name Waikiki, in essence, means "spouting waters," and refers to the freshwater rivers that once flowed towards the ocean. During the 1450's, Waikiki was designated as the very first government center in all of Hawaii. It was first a vacation destination for Hawaiian royalty, then foreign visitors began to frequent Waikiki in the 1830's. The first hotel was opened in 1901, and a global trend was created! It was then that Waikiki started to become one of the most sought after vacation destinations in the world.
Today, Waikiki is a gorgeous beach town spread across 1.5 square miles, lined by hotels, luxurious resorts, and decorated by a variety of restaurants, shopping centers, and nightlife. Waikiki Beach is a glory in its own with fabulous stories of Hawaiian entertainers like Hilo Hattie and Andy Cummings. Mainland celebrities that contributed to popularizing Waikiki were Clark Gable, Frank Sinatra, Shirley Temple, Bing Crosby, Amelia Earhart and Elvis Presley. Perhaps one of the most cherished Waikiki namesakes is Duke Kahanamoku, a celebrated Hawaiian hero, and a master waterman.
When in Waikiki, take surf or stand up paddle lessons at Waikiki Beach, check out the Duke Kahanamoku statue, visit the Honolulu Zoo and the Waikiki Aquarium, walk through the international marketplace for gifts, souvenirs, and a chance to taste some local fare. Do not miss out on happy hour and some ono pupus (appetizers) at Duke's Waikiki on Sundays to listen to notorious Hawaiian musician Henry Kapono.
For more information, please visit Waikiki Beach online. 



Kauai
#4 Na Pali Coast State Wilderness Park
The Na Pali Coastline on Kauai is without a doubt one of the most beautiful places on earth. This coastal region isn't just one of the best places to visit in Hawaii, but it is also super rich in Hawaiian cultural history. This area was home to Hawaiian Ali'i (royalty) and known for its lavishly flowing waterfalls and freshwater rivers, an abundance of Hawaiian flora and fauna, and an excess supply of natural food sources from valley to sea; taro, sweet potatoes, breadfruit, fresh fish and more. Since the Na Pali Coastline is only reached by foot or ocean vessel, it has remained somewhat isolated.
Today, visitors and Hawaii residents have a few choices available when exploring the Na Pali Coastline. The most "mainstream," and popular way for guests to explore this coastline is by ocean vessel. A variety of sailing companies on Kauai provides snorkel tours to the Na Pali Coastline, sunset dinner cruises, and longer Kauai ocean tours to Nualolo Kai, a remote beach where guests can snorkel, explore, and visit an 800-year-old Hawaiian fishing village.
Another option for experiencing the Na Pali Coastline is by foot through the Kalalau Trail, (22 miles roundtrip). Here, Kauai visitors can explore a rare eco-system, see natural waterfalls and streams, dramatically rugged coastlines and two gorgeous beaches; Hanakapi'ai and Kalalau Beach. The full hiking/camping trip through the Na Pali Coastline is at the very least a 3-day trip, although the first 2 miles of the Kalalau Trail from Ha'ena Point to Hanakapi'ai Beach is a wonderful day trip, approximately 4 miles roundtrip.
We suggest that guests explore the Na Pali Coast by first carefully planning. We strongly suggest that you do not attempt hiking the Kalalau Trail between mid-September to May to avoid unsafe weather and terrain conditions.
For more information, please visit the Na Pali Coast State Wilderness Park online. 



Maui
#5 Haleakala National Park
Visit the magical Island of Maui, and feel the power of the 10,023-ft dormant Mt. Haleakala all around you! When on the Valley Isle, visitors must seek out an adventure to Haleakala for a sunrise or a sunset, guided activities, hiking and camping trips. When visiting Haleakala for sunrise or sunset, plan for at least a 1 1/2 hour drive from Central Maui (Kahului) to the summit.
Due to the high elevation, the temperature drops, so bring something warm to wear for the unpredictable weather. Make sure you load up on gas, bring food and water, and check up on local sunrise and sunset times. Reservations must be made in advance.
If you're planning on doing guided activities at the Haleakala Crater, plan ahead for all the most recent event information. Here, guests can gather together in an outdoor classroom and learn more about Maui's geography, and Haleakala's unique natural and cultural history. Park naturalists are extremely educated on all topics and easily engage all participants with science projects, demonstrations, and short guided hikes. If you're planning a visit for a sunrise, you'll need to be sure to make a parking reservation.
For hiking and camping adventures to Haleakala National Park, definitely, do your research and form your plan of action ahead of time. There are a variety of day trip hiking options available, but Haleakala is most famously traveled through with multi-day hiking and camping trips. In this way, guests can journey through the Crater learning about Maui's unique eco-systems with approximately 30-miles of hiking trails. Popular trails include The Kaupo Gap, Sliding Sands, Halemauu, Hosmer Grove & Supply Trails, and Kipahulu.
For more information, please visit Haleakala National Park online. 

#6 Road to Hana
If you're visiting Maui, do not miss out on a chance to witness one of Hawaii's most beautiful landscapes by journeying to East Maui on the Hana Highway. The Road to Hana is one of the most popular activities to do in Hawaii and one that Maui lovers should do at least once in their lifetime. Most visitors choose to experience the road to Hana in two ways — by car or with a guided tour. The choice is yours, but a solo trip with just family and friends is probably the best scenario for those looking to explore more.
En route to Hana, guests should definitely stop in Paia Town to gas up and get some coffee and snacks for the drive ahead. We suggest that you plan to reach Paia Town by 7 am. This way you can avoid the traffic that will inevitably dominate the Road to Hana from late morning until the afternoon. We also suggest that you do your research and choose a few places that you definitely want to visit so that you do not get caught up in all the stops on the way. (Otherwise, your day will go super fast and you will be sad that you missed some sites!).
When traveling down the Road to Hana, we suggest the following stops: Twin Falls (mile marker 2) for a light hike to a waterfall and a refreshing smoothie or fresh coconut, the Garden of Eden Arboretum (mile marker 10) to see Hawaiian flora and fauna, Nahiku Marketplace (mile marker 29) for yummy treats and gifts, and Wai'anapanapa State Park (mile marker 32) to see a black sand beach, a gorgeous coastline, and a rare glimpse into Old Hawaii. In Hana Town, check out Hana Bay, art galleries, and farmers markets. Just past Hana, guests can spend the day at Hamoa Beach, or travel further towards Kipahulu and explore the 7 Sacred Pools of Ohe'o.
For more information, please visit the Road to Hana online. 


Maui County Outer Islands | Moloka'i & Lana'i
#7 Moloka'i's Kalaupapa National Historical Park
Established in 1980, the Kalaupapa National Historical Park pays homage to the Kalaupapa and Kalawao Settlements, the late Saint Damien and all helpers, and the residents that have suffered from Hansen's Disease (Leprosy). Kalaupapa in Moloka'i is a remote destination that embodies a spirituality full of natural Hawaiian beauty and serves as a symbol of contemplation for those who suffered from diseases that were brought to the Hawaiian people that did not have immunities to Western illnesses. Since 1866, Kalaupapa housed more than 8,000 people that died from Hansen's Disease.
Today, the Kalaupapa Settlement can be visited by securing a visitors permit and tour through Damien Tours, or Kalaupapa Rare Adventure Tours for those who want to go by a sure-footed mule. The 3 1/2 mile hiking trail is uneven, so it is suggested that visitors are well prepared and in good health before venturing to Kalaupapa. Tours stop at all places of interest including the Windward side of the peninsula, lunch in Kalawao, and the Kalaupapa Bookstore.
The mission of this historic Hawaii park is to "provide a well-maintained community that ensures that the present patient-residents of the Kalaupapa Settlement may live out their lives peacefully and comfortably."
For more information, please visit Kalaupapa National Historical Park in Moloka'i online.  

#8 Trip to Lana'i
The Island of Lana'i is a breathtakingly gorgeous, privately owned island in the Hawaiian archipelago. It is also known as the "Pineapple Isle," a title gained from becoming one of the world's foremost pineapple growing locations in history. Located within Maui County, Lana'i does not have direct service from outside of Hawaii but can be reached by an inter-island flight from the Honolulu or Kahului Airport, or by ferry from Maui's Lahaina Harbor.
When on Lana'i, guests have only a handful of lodging options to choose from, including two Four Seasons Resorts, the Hotel Lana'i, private vacation rentals or camping. Whether you are visiting Lana'i only for the day or longer, we strongly suggest that you rent a 4×4 vehicle so that you can explore the variety of sites that Lana'i has to offer.
On Lana'i, guests should definitely explore Keahiakawelo, also known as the Garden of the Gods. It is located 45 minutes from Lana'i City at the end of Polihua Road on the Northwest side of the island. Here, guests can visit an area full of Hawaiian history with an other-worldly landscape of rock towers, spires, boulders, and gorgeous Pacific Ocean views. Other places of interest on Lana'i include Sweetheart Rock and Puu Pehe Beach (a perfect place for a romantic outing with views), snorkeling and scuba diving at Hulopoe Bay, traveling down the Monroe Trail by horseback, and lavish luxury at world-class golf resorts.
For more information, please visit the Island of Lana'i online. 

Big Island
#9 Hawai'i Volcanoes National Park
Experience 'Old Hawai'i' while venturing to the Big Island's powerful volcanic landscape, witnessing its ecological dominance firsthand. Since 1916, the Big Island's Hawai'i Volcanoes National Park has been the place to go for those who'd like to learn more about how the Hawaiian Islands were formed through a fascinating and eruptive timeline of events. Without a doubt, this is one of the most sought after places to go in all the Hawaiian Islands.
There are a variety of ways to explore the Hawai'i Volcanoes National Park, with main interests being the Hawaii Volcano Observatory, Jaggar Museum & Giftshop, and observing billowing steam vents, volcanic lava fields, fiery infernos, a 500-year old lava cave, the Halema'uma'u Crater, and Kilauea's Caldera from a safe distance.
When visiting the Hawai'i Volcanoes National Park, plan ahead if you'd like to take a guided tour, a day hike or a longer backcountry hike. If you can only visit for a few hours, definitely try to explore the Kilauea Summit by journeying the 11-mile Crater Rim Drive. Here, guests can drive around the summit caldera, see desert and jungle landscapes, and have a chance to pull over and take short walks to scenic points of interest. Since there are ongoing volcanic eruptions on the Big Island, we highly suggest that guests check for visitor alerts and road closures, and always follow the guidance of the Hawai'i State Park Rangers.
For more information, please visit Hawai'i Volcanoes National Park online. 

#10 Kona Coffee Farms
Whether you're a coffee lover or not, definitely take the time to visit at least one coffee farm while you are on the Big Island. There are hundreds of coffee farms in Kona, so choose a few, and tour them throughout a day like on a wine tasting adventure! See coffee farms and mills and learn how the beans are processed. Taste all the unique flavors that are rich in Hawaii's agricultural roots. Besides experiencing the unique coffee pleasures of each destination you choose, you will the incredible advantage of sightseeing and exploring on your way.
If you're visiting Kona in November, make sure to attend the Kona Coffee Cultural Festival in the historic Kailua-Kona Village. This is a great way to explore all the coffee farm delights at once, and take part in Hawai'i's local culture while celebrating with food and coffee vendors, live music and entertainment. During any other time of the year, we suggest that you visit Lyman Kona Coffee Farms, Greenwell Farms, the Hilo Coffee Mill, Mountain Thunder Coffee Plantation, and the Kona Coffee Living History Farm. These are all wonderful choices for exploring and tasting Kona Coffee history through guided tours.
For more information, please visit Kona Coffee Farms online. 

Mahalo for reading Pride of Maui's Top 10 Places to Visit in Hawaii article! This article could easily be Hawaii's Top 1,000 Places to Visit with such an abundance of wonderful places to see throughout the Hawaiian Islands. For more information about things to do in Hawaii, snorkel trips on Maui, and more ocean activities, please continue to peruse the Pride of Maui Blog and our website!
What have been your favorite places to go in Hawaii? Please share this article with your friends, and take a moment to comment below. Until next time, A Hui Hou!
Written By Alexandra Mitchell
Alexandra is a marketing professional with a passion for writing about travel to the Hawaiian Islands, vacation rentals, and luxury real estate. She exposes readers to glimpses of 'Old Hawaii,' new destinations to explore, local events, and all the best things to do on Maui.