Top 10 Little Beach Towns in Hawaii
Get Our Newsletter:
Next time you're planning a trip to Hawaii, make sure to check out at least one of the 10 Best Beach Towns in Hawaii! Each one of the gorgeous Hawaiian Islands offer so many amazing experiences to explore. Obviously, you'll be spending some time at the beach, perhaps you'll go hiking, maybe you'll try surfing, and you'll definitely be sightseeing. So, we suggest that you incorporate visits to some of Hawaii's best Little Beach towns to really experience Hawaii with an insiders perspective.
One of the best ways to explore the Hawaiian Islands is by learning more about the local culture that pertains to each unique island and county; Maui, Oahu, Kauai and the Big Island. Each of the Hawaiian Islands are incredibly different! Yes, they are all Hawaii, but they are also all very singular in offerings. By visiting small towns in Hawaii, you can easily see the rare qualities that each island offers while catching glimpses of Hawaii's historical and cultural past. When visiting Hawaii's best beach towns, make sure to check out all the top Hawaii activities. No matter what Hawaiian Island you choose to visit, get ready to have a blast! You're about to embark on one of the most remarkable journeys of your life!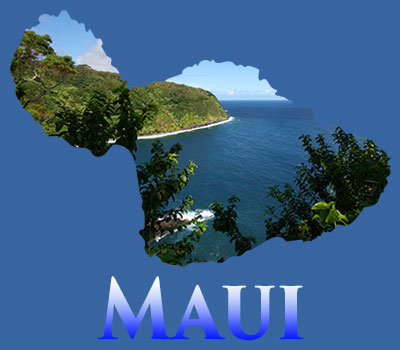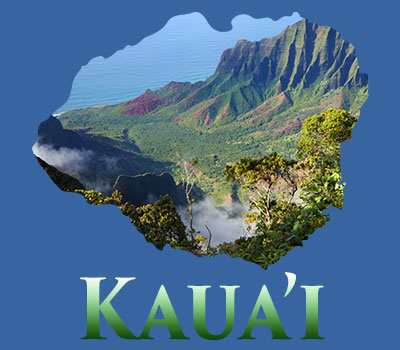 HAWAII'S BEST LITTLE BEACH TOWNS
#1 Featured Hawaii Beach Town: Pa'ia, Maui
Approximately 8 miles East of the Kahului Airport, all guests will be stoked as they drive into Maui's Historic Pa'ia Town! Pa'ia is like the main hub of Maui's North Shore, a place for folks to congregate, shop, dine, explore and experience some real local culture. Like no other small town in Hawaii, Pa'ia oozes with the energy of it's Hawaii plantation past with historic buildings and a variety of locally owned businesses. It's not just the best beach town on Maui, it's one of the best beach towns in the world! Yeah, Pa'ia has changed due to an influx of visitors, new residents and development. But it's not unlike every other desirable place to live in the world…fortunately and unfortunately, change is inevitable. We absolutely LOVE Paia Town with it's unique history, beautiful local culture and awesome Bohemian aloha vibes.
When in Pa'ia, what should you do? Well, shop, eat and wander of course! Mana Foods is absolutely the best health food store on Maui, and you must check out the Paia Stupa (blessed by His Holiness the Dalai Lama in 2007). Best places to eat in Paia…hmmm, where to start? If you're looking for a delicious fish burger and fries, go to Paia Fish Market. If you want a juicy Maui beef burger, tacos and lilikoi (passionfruit) margaritas, go to Milagros. French-Indian-Mediterranean inspired food, check out Cafe Des Amis. Pizza? Wait for a table at Flatbread Pizza Company. Duck burgers? Go to Cafe Mambo. Great coffee? Kuau Store or Paia Bay Coffee. Last, but definitely not least…a hearty cowboy-style breakfast with the best bacon ever? Go to Charley's Restaurant & Saloon. Charley's is also a great place for happy hour, dinner music and late night entertainment throughout the week.
Don't forget to shop your little heart out in Paia Town! There's a great collection of sweet galleries, boutiques and surf shops scattered throughout the town. The best boutiques for interior design lovers are definitely Pearl and Indigo. If you love collecting rare creations from local artists, MAKE SURE to visit the Maui Crafts Guild and Maui Hands. Then, seek out some awesome Hawaii photography at the Cesere Brothers gallery. A handful of favorite women's clothing boutiques in Paia are Nuage Bleu, Biasa Rose, Mahina, Alice in Hulaland and Wings Hawaii. If you're man is looking for a cool 'aloha shirt,' definitely go to Jaggers. If he'd rather some surf dude duds, take him to Simmer Hawaii. (Women will also find a grip of stuff here too, so maybe put Simmer Hawaii closer to the top of the list!)
When exploring Pa'ia and Maui's North Shore, definitely make sure to check out Baldwin Beach and Pa'ia Bay as you enter the town from Central Maui. And, past Paia, for sure go to Ho'okipa Beach Park! Ho'okipa is one of the most incredible beaches in all of Hawaii; the views from Ho'okipa are breathtaking, and the local scene is super friendly.
For more information, please visit Maui's historic Paia Town.
#2 Lahaina, Maui
The Historic Town of Lahaina is one of Maui's best beachside towns and also the original seat of the Hawaiian monarchy! Prior to Honolulu (Oahu), Lahaina was Kamehameha the Great's historically famous "royalty playground."
Located in West Oahu, Lahaina is one of the best places for shopping on Maui, eating, wining and dining, exploring historical sights and watching Humpback Whales during the Winter season! The main hub of Lahaina Town is Front Street. Set alongside the coast, guests can park and stroll all day long. Here, you'll find sport fishing charters, whale watch tour boats, snorkel tours and a variety of sunset dinner cruise options. Surf shops, art galleries, restaurants and bars line Front Street so there's no way anybody could be bored here! There's entertainment for everyone in Lahaina, the coastal views of the Pacific Ocean and outer island of Lana'i is like nothing you've ever seen! Lahaina's coastline is also one of the best places on Maui to watch a magical Maui sunset.
When dining in Lahaina, check out Fleetwood's on Front Street, Mala, Longhi's, Lahaina Grill, Kimo's, Lahaina Fish Company, Pacific'O, Honu or Frida's. For more casual eateries, we definitely recommend Aloha Mixed Plate, Cool Cat Cafe (awesome burgers!), Choice Cafe (vegan) and the Sunrise Cafe.
For more information, please visit Lahaina Town.

#3 Kailua, Oahu
Located on Oahu's Windward side is the fabulous and 'historically Hawaiian' Kailua Town. Set against the incredibly gorgeous Kailua Beach coastline, this Oahu beach town is in my opinion the creme de la creme of Hawaii beach towns. I love Kailua so much!
Since World War II, Kailua has definitely seen new development due to military occupation at the Kaneohe Marine Corp Base, an increase of resident population numbers, and growing visitor traffic. Also known for being one of the best places to windsurf in the world, Kailua has now become so much more than a water sports hot spot. It's a town that hides incredible beach properties behind palm tree lined roads, and one that is rapidly growing in popularity. The soaring real estate value alone is astonishing. Plus, Kailua now has a Target and a Whole Foods, so who knows what's next!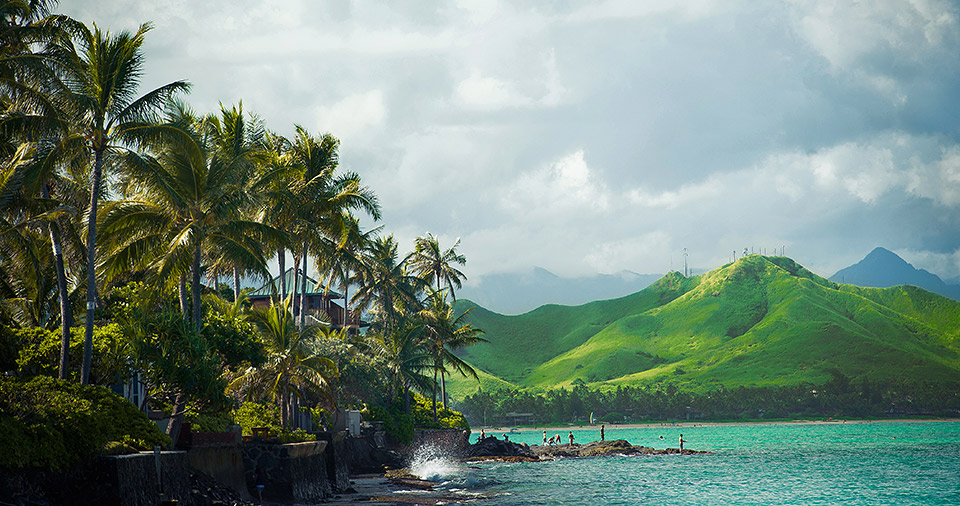 Ok, so what should you do when you go to Kailua? Well, first, you absolutely have to go to the white sandy shores of Kailua Beach. If you're feeling especially adventurous, rent bikes and check out Lanikai, or rent ocean kayaks and explore Kailua's warm and clear ocean waters. If you are in Kailua on a Thursday afternoon/early evening, please do yourself a favor and check out the Farmers Market behind Macy's and the Kailua Longs Store. It's so awesome! Definitely bring your appetite and some cash.
For eats in Kailua? Buzz's Steak House is famous, and Baci Bistro is always a great choice for Italian grinds. Try breakfast at Cinnamon's Restaurant (if you don't mind waiting) or Boots & Kimo's (again, waiting) for the most delicious Macadamia Nut pancakes in Hawaii. Morning Brew is a great coffee shop, Lanikai Juice Company is to-die-for, and the Kalapawai Cafe and Deli is a great place to grab a sandwich and chips en route to the beach. If you're looking for a quick in-and-out grocery store kind of purchase, go to Kailua's Down To Earth for yummy vegetarian selections and Skyy Kombucha on tap (yes!) or head straight to the poke bar at the Kailua Foodland Store (also, a great place for a fabulous variety of wine selections!)
More fun things to do in Kailua include getting tattooed by the ultra-famous "Q" at House of Ink (do yourself and your skin a favor, just choose the best!), going bowling at Pali Lanes, or enjoying late night music and cocktails at Boardrider's Bar & Grill. You'll see, Kailua is not only a cute and laid-back Hawaii beach town, it's also super fun!
For more information, please visit Kailua on Oahu.
#4 Haleiwa, Oahu
When in Haleiwa, do as the locals do! Haleiwa Town has been one of Oahu's most popularly visited destination since the late 1960's, and is notably one of the most famous surf locales in the world! Here you can enjoy local surf culture and a laid back island lifestyle, fresh caught fish and grilled shrimp, great restaurants, shave ice, yoga, nightlife and some really fun shopping opportunities.
One of the best times to visit Haleiwa Town on Oahu's North Shore is during the Spring and Summer months. At this time of the year, the waves are smaller, the ocean is calmer, and you can almost always find a great place to layout in the sun and take a dip in Oahu's beautiful Pacific Ocean. If you're a surfer or a surf spectator, the best time to visit Haleiwa and the North Shore is during the Winter months. Winter on Oahu's North Shore is big, busy, and a great time to spend time watching experts take stage at world renowned surf contests.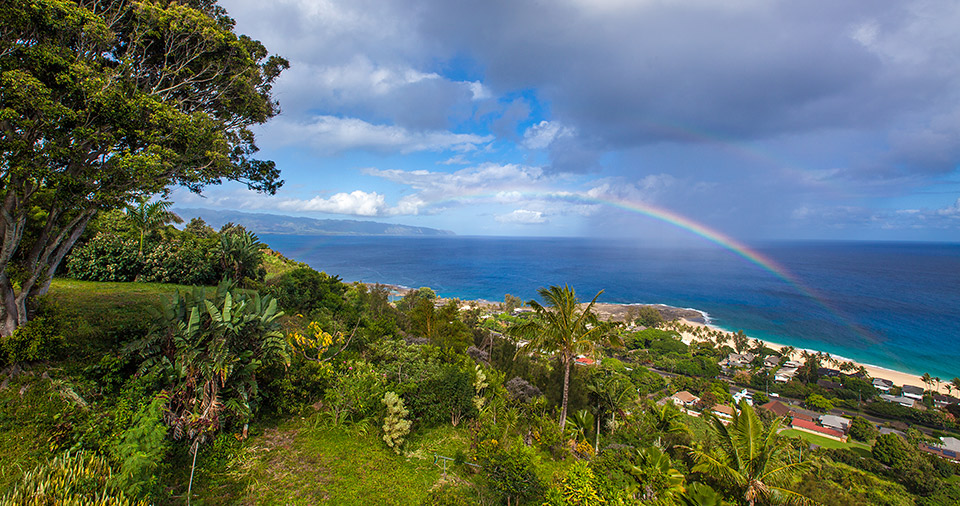 If you're looking for a great restaurant in Haleiwa, visit the legendary Haleiwa Joe's Seafood Grill for a variety of yummy grinds, live music and entertainment. Other great places to eat in Haleiwa include Cholo's Homestyle Mexican restaurant, Kua Aina Burgers, Pizza Bob's, the Banzai Sushi Bar, Shark's Cove Grill and a variety of really awesome healthy food trucks.
Within minutes from Haleiwa Town is Oahu's famous Kahuku Motocross Track, the Polynesian Cultural Center, and Hawaii's Dole Pineapple Plantation. Waimea Valley is a super cool spot to take a leisurely stroll to see jungle landscapes and wild peacocks, and there's always a variety of fun ocean activities to explore on the North Shore including surf lessons, kayaking, snorkeling and swimming with sharks!
For more information, please visit Haleiwa Town on Oahu.
#5 Waikiki, Oahu
Last but not least, we have the famous Waikiki area of Oahu. Waikiki is not quite a little beach town in Hawaii due to the fact that there are such high numbers of visitors every year. But, it is worth noting because #1, it's one of the most popular destinations in Hawaii, and #2, it's pretty freakin' unique.
When Hawaii residents visit Waikiki from inter islands they do one of two things. They party like rockstars, or they have a meltdown! Waikiki is not for everyone…but it's super fun if you know where to go!
If you're visiting the Hawaiian Islands for the first time, there's a pretty high percentage that you'll be visiting Waikiki. It's one of those kind of Hawaii beach towns that everyone has to visit at least once in their lifetime. When in Waikiki, what should you do? Well, there's a lot of options! Guests can peruse Waikiki Beach for surf lessons and sun tanning with views of Diamond Head, or check out Kalakaua Avenue for shopping, entertainment and dining opportunities. If you're coming to Waikiki for some late night entertainment, there's a variety of clubs, bars and restaurants to check out. Around every corner is an opportunity to hear live music.
Favorite dining spots in Waikiki include Duke's Canoe Club, Morimoto's, Doraku, Top of Waikiki, Hula Grill, Nobu, Yard House, or Taormina's, a fabulous Sicilian restaurant.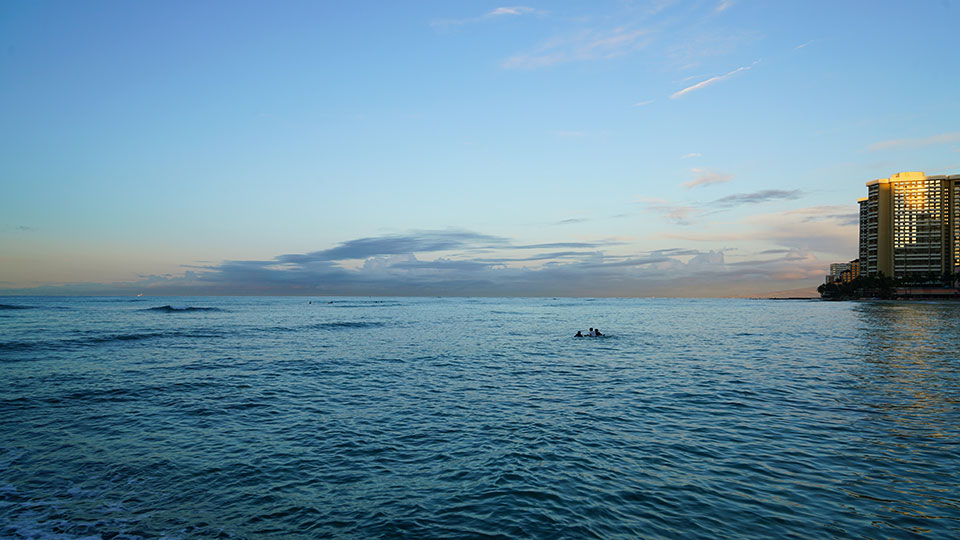 For more information, please visit Waikiki on Oahu.


#6 Kailua-Kona, Big Island
Kailua-Kona is located on the Island of Hawaii, also known as the Big Island. Situated seaside on the Kona coast, Kailua-Kona is one of Hawaii's best little towns. Referred to as sometime just "Kona," this town is rich in Hawaiian culture and history. Throughout Kona guests can explore a myriad of activities on land and in the ocean.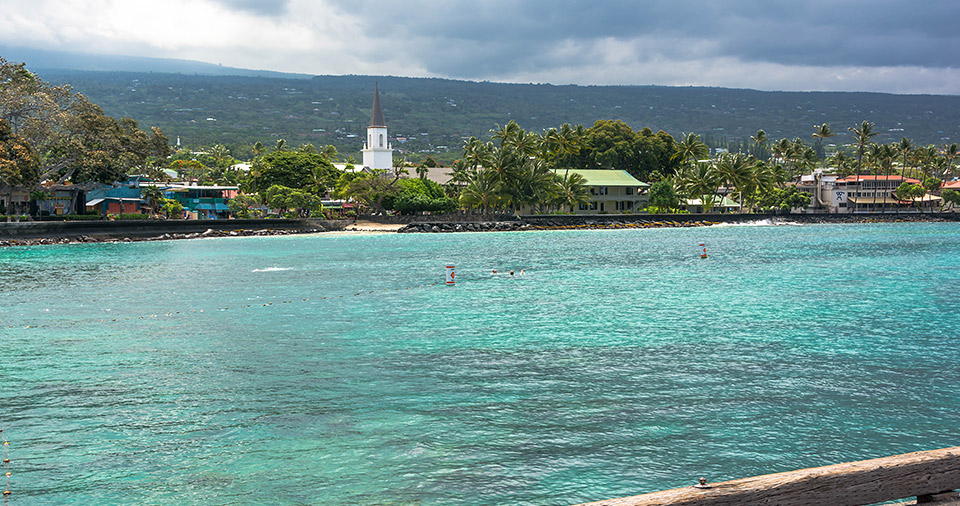 Shopping and dining in Kona is amazing! This lively Hawaii town offers all the best Hawaiian-style souvenir shops, boutiques and art galleries. There's also a grip of restaurants with outdoor seating, so you never have to miss the incredible Kona coast views or gorgeous sunsets. Our favorite restaurants in Kona are the Kona Brewing Company, Huggo's, Da Poke Shack, Ulu Ocean Grill & Sushi Lounge, Jackie Rey's Ohana Grill, Fish Hopper Seafood and Steaks, Island Lava Java, Ultimate Grill and Splashers Grill.
When exploring Kailua-Kona, plan for a few hours at the very least. When on this side of the Big Island, try to also take advantage of some nearby attractions; the Kona Coffee Belt (Mountain Thunder Coffee is awesome!), Hulihee Palace, Kaloko-Honokohau National Historic Park, White Sands Beach Park, and Kealakekua. In Kealakekua, guests can visit the historic Greenwell Store & Ethnobotanical Garden, the Kanohina Lava Tubes, the Captain Cook Monument and so much more.
For more information, please visit Kailua-Kona on the Big Island.
#7 Hawi, Big Island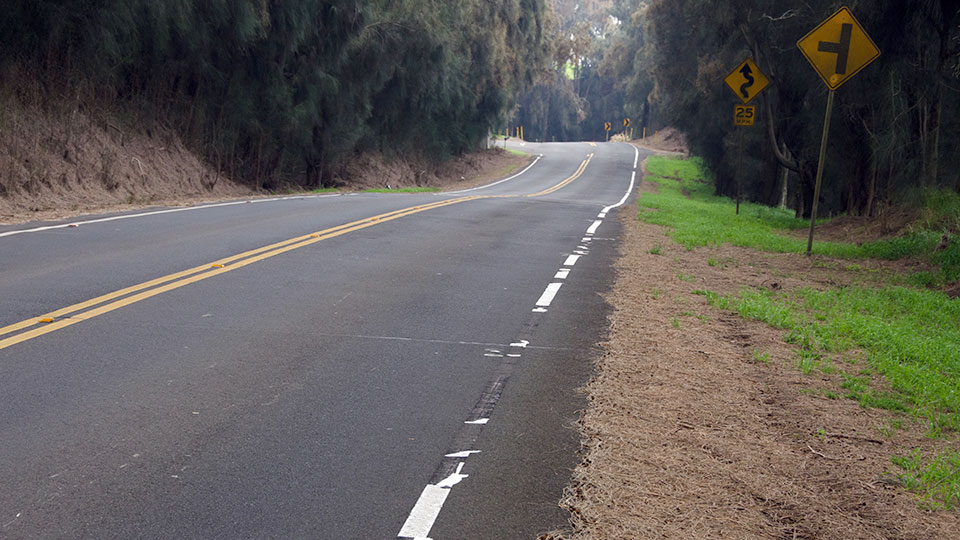 Hawi, Hawi, Hawi. In my opinion, Hawi is one of the Big Island's best kept secrets. This Big Island small town is perched alongside the far Northern coastline of the Big Island's Kohala area. In fact, Hawi Town sits exactly across from the Island of Maui, directly across from Kaupo on the Maui Channel.
When in Hawi, what should you do? Well, first, know that it's pretty easy to get there if you're traveling North-East from the Kona Coast. You'll actually drive right through it. This is an absolute must-do stop off of Highway 270. In Hawi, guests will have an amazing chance to enjoy local farm tours, go on a Kohala ziplining tour, go skydiving, or just chill out in town checking out the local scene. Hawi has a small collection of boutiques, art galleries and restaurants; Hawi also happens to have a unique kind of a conscious Hawaii vibe. You'll find aloha for days in Hawi, that's for sure! It's pretty special here.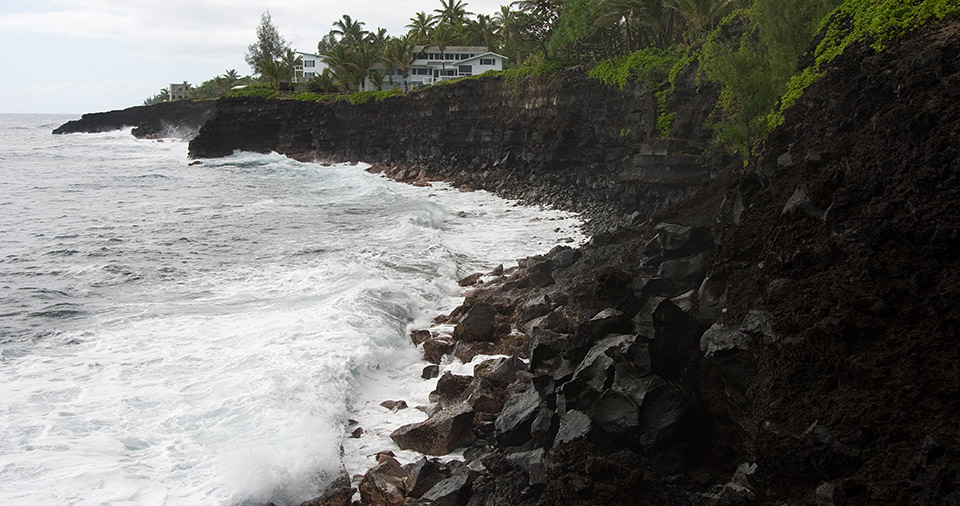 Sacred Heart Church, Flumin' Kohala, and Kohala Mountain Road are three popular sightseeing spots in Hawi. If you're looking for healing and wellness opportunities, Health in Motion is a great spot to choose for a massage treatment. Bamboo, or Sushi Rock and Trio are great restaurant choices for lunch or dinner, and Tropical Dreams Ice Cream has a reputation for being the best place for ice cream on the Big Island.
For more information, please visit Hawi on the Big Island.
#8 Hilo, Big Island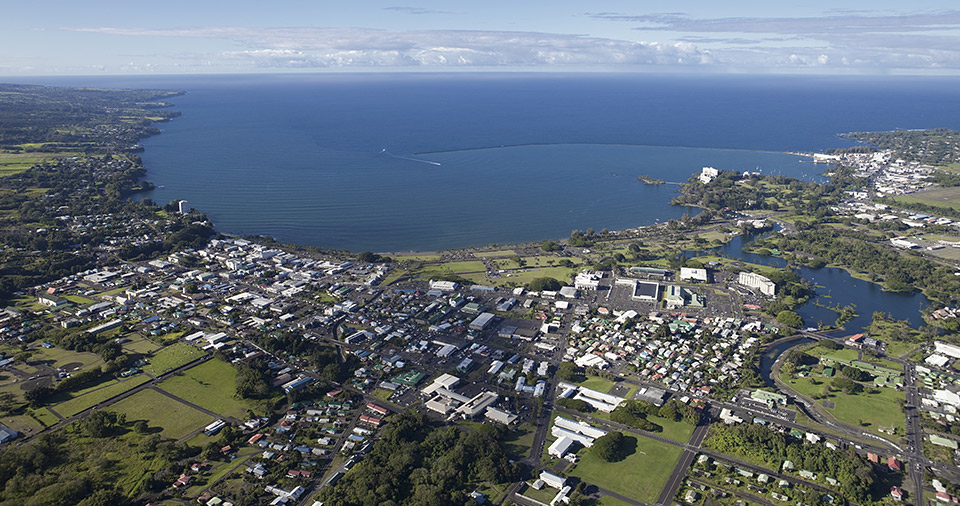 Hilo is located on Hawaii's Big Island. The historic Downtown Hilo offers so many experiences for those that are curious to learn more about the Big Island. Why do I love Hilo so much? Well, first, I always admire Hawaii's plantation-style architecture and historic store fronts. Visiting an 'Old Hawaii-style' town that reaches towards great lengths for preservation does nothing less than open your mind to the mysteries of Hawaii's cultural and historical past. Too often lately, many of Hawaii's old school charms and locally owned businesses are slowly disappearing. Therefore, I think it's super important to not only experience Hawaii's enticing little town centers, but also to really appreciate the opportunities and people you may come across.
When in Hilo, you may notice that there are less tourists than residents around. Especially if you compare Hilo's population to the one that you'll find in Kailua-Kona… Maybe it's because it rains more in Hilo? Anyway, that is also why this gorgeous town has also been dubbed as the "City of Rainbows." And, that is awesome!
A handful of the best attractions to see in Hilo are the Imiloa Astronomy Center, Liliuokalani Gardens, Rainbow Falls, Wailuku River State Park, the Panaewa Rainforest Zoo & Gardens, Coconut Island, Banyan Drive (huge 70+ year old Banyan tress planted by Hollywood celebrities back in the day), the Pacific Tsunami Museum, the Mokupapapa Discovery Center (great for kids), and the Nani Mau Gardens.
If you're looking for places to eat in Hilo, check out Lucy's Taqueria for some authentic Mexican food that uses local ingredients, Cafe Pesto, Puka Puka Kitchen, Moon & Turtle (Asian Fusion), Coconut Grill, the Hilo Burger Joint, and Prabha's Indian Restaurant. If you love fresh island-style poke and want a custom order, check out Uncle Sol at Poke To Your Taste on Leilani Street. YUM. That place is the bomb!
For more information, please visit Hilo on the Big Island.


#9 Hanalei, Kauai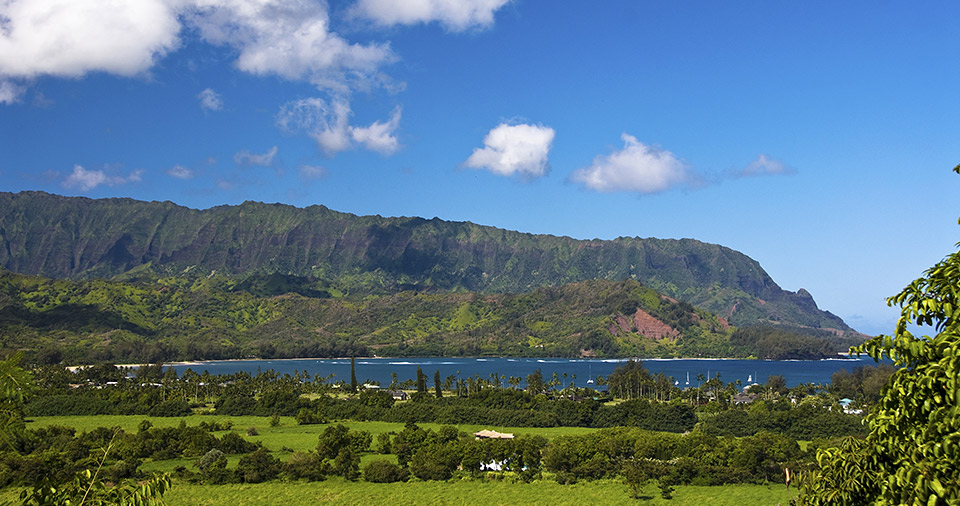 Located on the North Shore of Kauai, Hanalei is found just a few minutes North of Princeville resort areas. This charming Kauai beach town truly offers a form of luxury that's not found often! Actually, the vibe that Hanalei exudes is like no place in the universe.
Yes, there's huge high-end estate properties and lots of wealth tucked in corners, but the luxury isn't from that. Hanalei's form of 'luxury' is all about the location, local history and energy. In Hanalei, it is possible to seriously, finally un-wind and decompress from all your life stresses. The air is fresh, the ocean is incredible, and the views of North Kauai's valleys and ancient taro fields are out of this world. Hanalei is indeed spectacular!
When in Hanalei, you will find historic sites and churches, art galleries, and a handful of restaurants and boutiques. If you're in Hanalei, definitely check out the Hanalei Valley Lookout, Limahuli Gardens, Hanakou Falls (8 mile hike), the Saturday Farmers Market, and any opportunities to go out on a boat.
For more information, please visit Hanalei on Kauai.
#10 Kapa'a, Kauai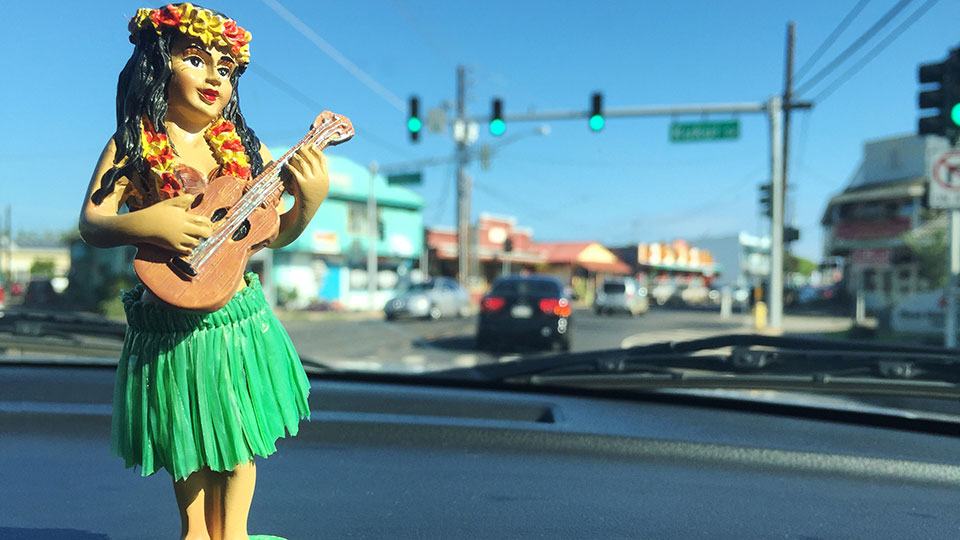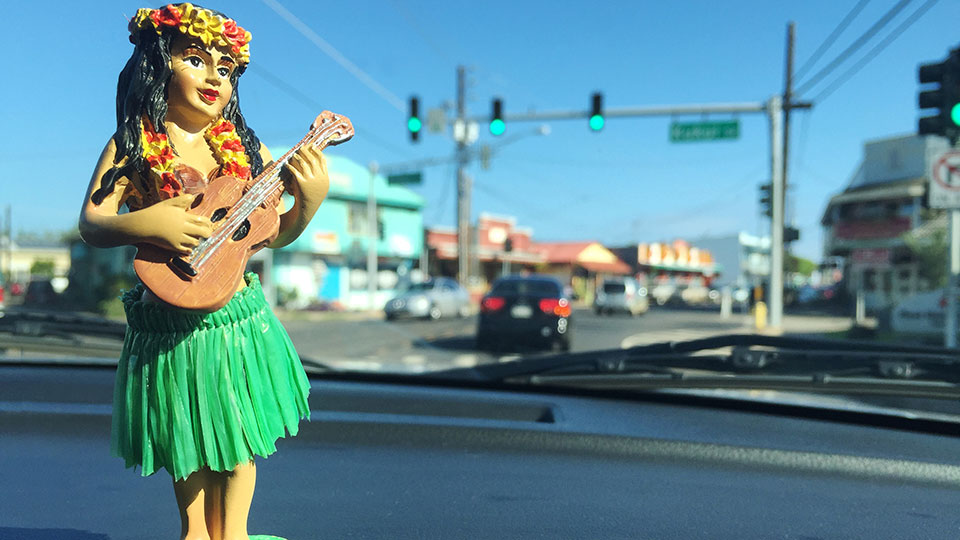 And, then there's always the Garden Isle! Oh boy. Where to start! Kauai's sweet and quaint Kapa'a Town community is probably one of my favorite places to visit in Hawaii.
Guarded by the Sleeping Giant in the background, Kapa'a is actually one of the most densely populated locales in Kauai. Kapa'a translates to "solid" in the ancient Hawaiian language, and that's exactly what this Kauai beach town is. Straight up, solid!
When traveling through Kapa'a, guests can find a variety of hotels and vacation rentals to stay at. It's kind of a great place to stay in Kauai because it's somewhat centrally located between Kauai's South and North Shore areas. If you're looking for sights to see in Kapa'a, try hiking the Sleeping Giant Trail, visit Donkey Beach, Lydgate State Park, book a kayaking or canoeing tour, and visit the Ho'olalaea Waterfall. If spirituality interests you, the Kadavul Hindu Temple is a really amazing spot to visit.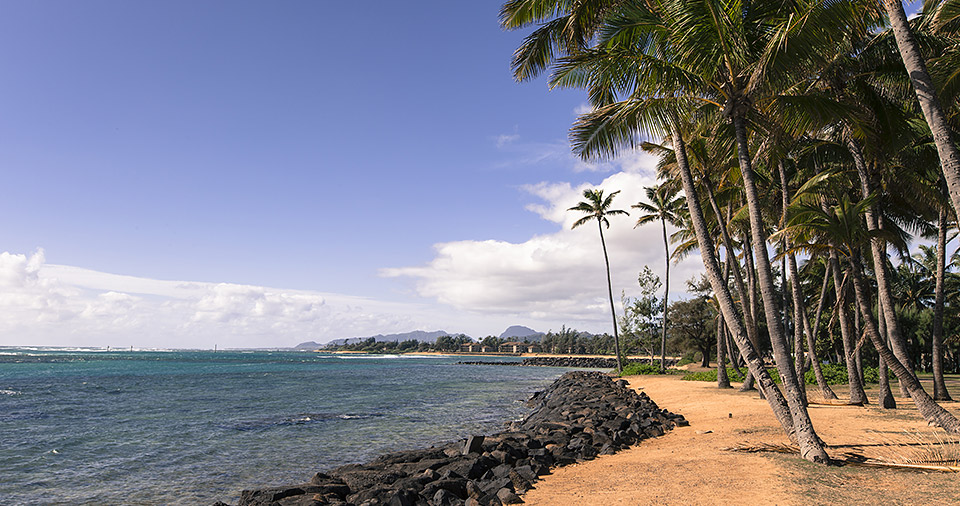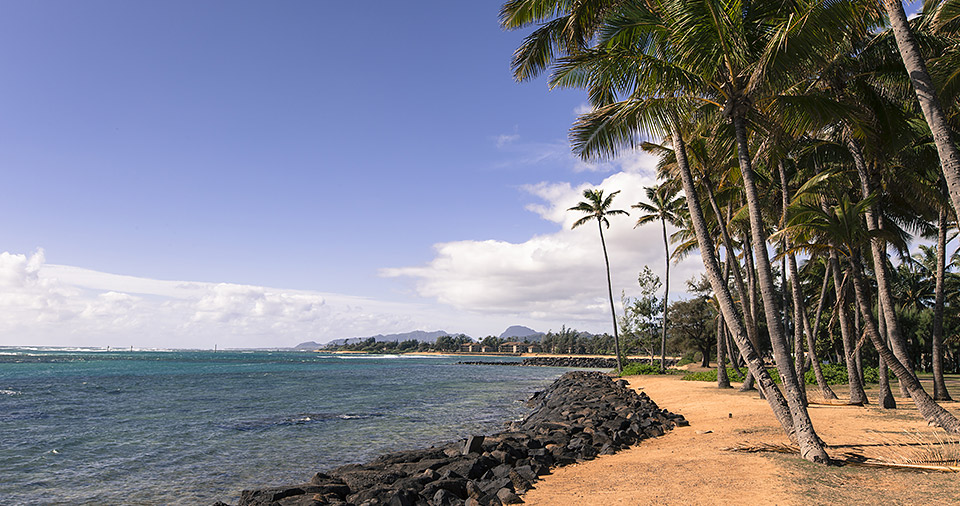 In Kapa'a, visitors can easily find a variety of fun restaurants and bars, gift shops, boutiques, art galleries and yoga studios. Popular restaurants in Kapa'a include the Olympic Cafe, Lemongrass Grill, Wahoo Seafood Grill, Pono Market, Verde, Mermaids, and Papayas (vegetarian). My absolute favorite restaurant in Kapa'a is Kintaro's. Once upon a time, this spot was suggested to me by a friend who grew up on Kauai, and I'm so happy she did! The menu at Kintaro's is like a fusion of Japanese and local Hawaiian fare, and straight up perfection! They have a really awesome dish like a fishermen's bake, baked in parchment paper and served all puffed up! Once you crack through the parchment paper, you'll find a world of wonderfully seasoned steamed seafood and local vegetables. Kintaro's is one of those local spots that you will try once, always go back to, tell your friends about, and daydream about forever! Super ono…
For more information, please visit Kapa'a Town on Kauai.
Mahalo for reading Pride of Maui's Best Little Beach Towns in Hawaii article! What is your absolute favorite beach town in Hawaii? Drop us a comment below, and let us know which island it's on and all your favorite things about it. A hui hou!
Written By Alexandra Mitchell
Alexandra is a marketing professional with a passion for writing about travel to the Hawaiian Islands, vacation rentals, and luxury real estate. She exposes readers to glimpses of 'Old Hawaii,' new destinations to explore, local events, and all the best things to do on Maui.