Top 10 Spas on Maui
Get Our Newsletter:
When planning a vacation to Hawaii, it can become very stressful… you'll most definitely need to gift yourself a calming, relaxing and luxurious Maui spa day! With our valuable local knowledge of the magical island of Maui and all the best things to do in Hawaii, we have carefully compiled a list of Maui's 10 Best Spas. Your vacation in paradise awaits you with beautiful Pacific Ocean views, fun Maui vacation activities, warm afternoons with the glorious Hawaiian sunshine, rejuvenating spa treatments with natural products, and awe-inspiring sunsets!
We invite you to daydream and fantasize about all of these luxurious Maui spa treatments listed below. Maximize on all possibilities during your next vacation to Maui. Enjoy a romantic oceanfront couples massage, decompress with an island inspired body treatment, and allow your body, mind and soul to unwind while on vacation. A Hui Hou Kakou, until we meet again!
BEST MAUI SPAS
#1 'Awili Spa & Salon
'Awili Spa and Salon is located at the Hyatt's newest South Maui resort, the ultra chic Andaz Maui. At this Maui spa, guests will surely feel enchanted by a unique fusion of a traditional Japanese omakase and an old-world apothecary. At the 'Awili Spa, the staff is called "Apothecary Consultants," as they handcraft spa products that are customized to each guests' needs. The Andaz Maui Spa has received many media accolades, including Top 10 Green Spas by Organic Spa Magazine, and One of the Most Transformational Wellness Destinations in the World by Town & Country Magazine in 2014.
This top Maui spa offers guests a full range of spa services, including body treatments, massages, facials, manicures and pedicures, hair styling, makeup, and waxing. The most popular body treatment is the 'Exfoliate,' a relaxing and hydrating organic sugar scrub infused with Kava, Noni, and Aloe, finished with an application of a light body lotion. Couples love the 90-min 'Connect' massage where they are provided a private suite and are offered customized massage styles varying from Hawaiian Lomilomi, deep tissue, or Swedish.
For more information, please visit Andaz Maui's 'Awili Spa online.

#2 Spa Montage
Located within the Kapalua Resort, Spa Montage is hands down one of the best spas in all of Hawaii. This Hawaiian spa, situated on 5 acres of tropical majesty, offers a host of excellent spa services. Guests will savor their Massage and Facial Therapies, Exfoliations & Cocoons (body-wraps), Salon Services, Fitness Center, Spa Cafe & Juice Bar, and a handful of genuinely fabulous Spa Packages.
Spa Montage is composed of 3 separate spa environments including the Mauka Experience (mountain), Makai (ocean) Experience, and Peaceful Waters. The Mauka Experience offers spa suites that are rich in natural mediums with driftwood, rocks, shells, and sea glass design elements. The furnishings are beach-modern and comfortable, offering guests an experience that is rich in Hawaiian culture and simplicity. All the customized treatments at Mauka use ingredients indigenous to the West Maui Mountains that tower above Kapalua Bay. Like a perfect marriage, the Makai Experience then embraces all elements associated with the soothing qualities of the ocean. The spa suites are outdoor wooden hales (huts), which beautifully allow the calm sounds of rolling waves and palm trees blowing in the wind to contribute to all the satiating services guests will experience. Peaceful Waters is perhaps one of the most beautiful attributes of Spa Montage on Maui, providing a center point from the Mauka to the Makai. At Peaceful Waters, guests can enjoy hydrotherapy circuits ranging from sea salt water in the Infinity-edged pool to freshwater rainfalls, a Eucalyptus Steam Room, and waterfall flowing hot tubs.
For more information, please visit Spa Montage at Kapalua Bay online.

#3 The Spa at Four Seasons Maui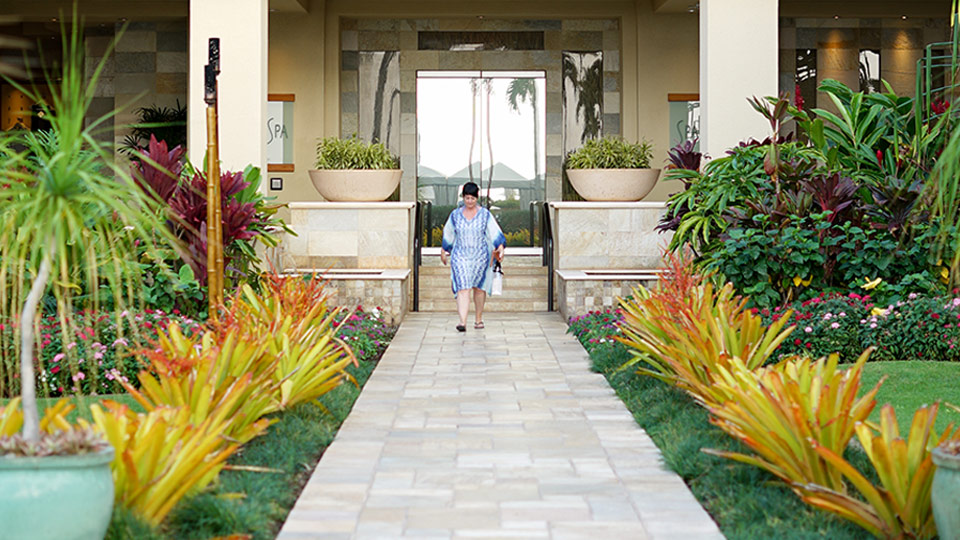 "Hawaiian legend says that if you wish to nurture the body, relax the mind, and rejuvenate the spirit ~ go to the water. At the water's edge in Wailea is a sanctuary of natural beauty and serenity, and the perfect setting for a reconnection to the self. Here we honor the healing traditions of Hawaii and cultures of the Pacific Rim through the incorporation of medicinal plants, rituals, and aesthetics in our Spa Services."
(Four Seasons Maui Spa Menu, 2014)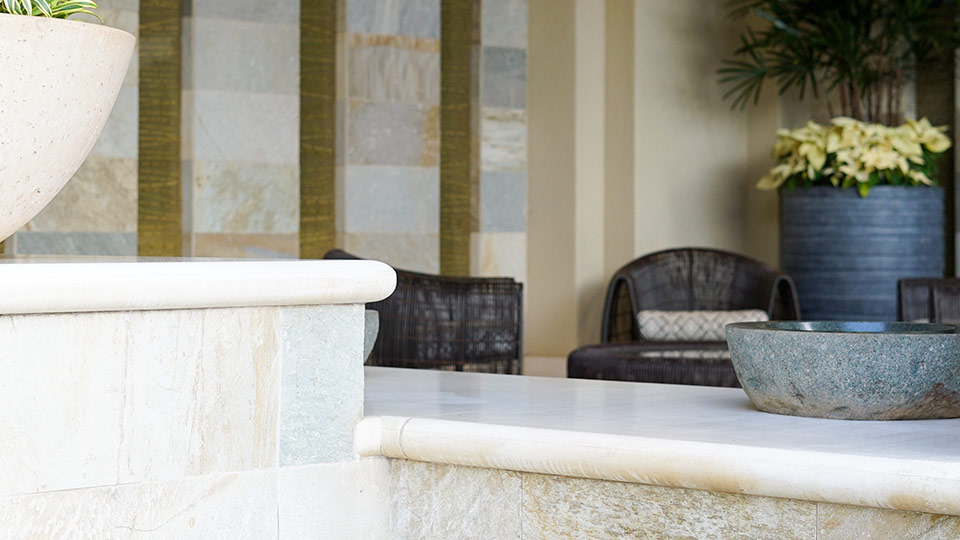 The Spa at Four Seasons Maui is above and beyond gorgeous, inside and out. Conforming to the standards expected at the Four Seasons, this Maui Spa offers an array of lush healing treatments including Hawaiian, Specialty and Traditional Body Treatments, Facials and Facial Enhancements, and a variety of Massages. Wellness Offerings provided at this top Maui spa include Nutrition consultations, Acupuncture, Chiropractic adjustments, Intuitive Astrology, Inner Clarity, Tapping, and Guided Meditation sessions. For a truly unique wellness opportunity, guests also have access to a complimentary Agne Rare and Precious session, which is a scent analysis performed by the Four Seasons Spa aromatherapy and blending expert.
Some of the most popular massage treatments at the Four Seasons Maui Spa are the Hale Hau: an oceanside massage performed in a traditional Hawaiian hut, the Lomi Pohaku: a traditional Hawaiian Lomi Lomi massage with heated stones, and the Ayurvedic: a massage which helps to detoxify the body, increase circulation and calm the nervous system with ancient East Indian practices and herbal products.
Facials provided on this Maui spa menu include the HydraFacial, Anti Aging, and Vitamin Oxygen treatments. Additional add-on enhancements can be provided such as the Antioxidant Eye Lift, the Hydra Lip Lift, Microcurrent Lift, and a HydroPeptide Peel.
For more information, please visit The Spa at The Four Seasons Maui Resort online.
#4 The Ritz-Carlton Spa, Kapalua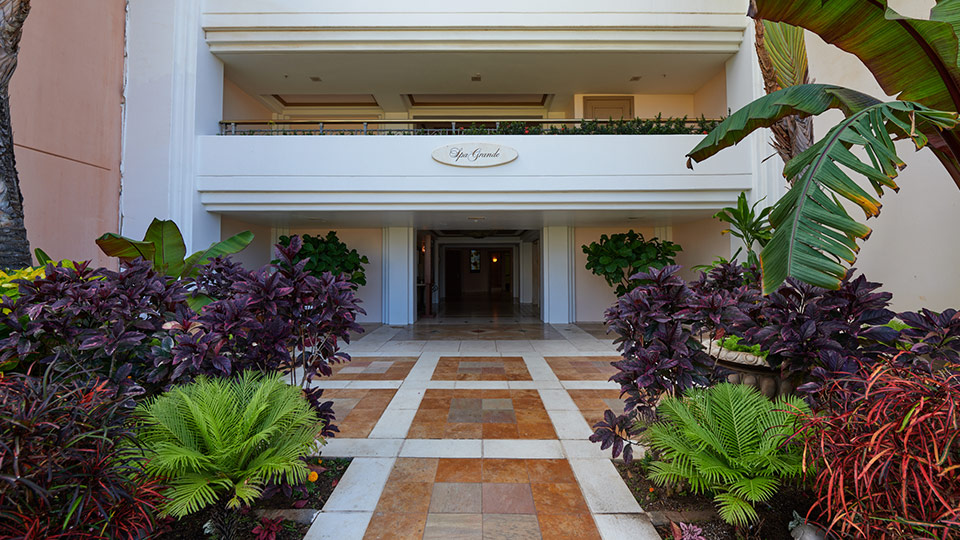 On your next vacation to the fabulous Island of Maui, plan an opulent spa day for you and your loved one at The Ritz-Carlton Spa in Kapalua. Here, guests will love their luxurious spa menu; full of amazing treatments for your mind, body, and soul.
Guests of the Ritz-Carlton Spa on Maui also receive access to their luxury spa facilities: ladies and gents relaxation lounges, private relaxation areas that resemble volcanic stone grottos, Eucalyptus-infused steam rooms, Cedar saunas, private or co-ed indoor heated whirlpools, and a 24-hr fitness center.
For more information, please visit The Ritz-Carlton Spa, Kapalua online.

#5 Spa Grande at Grand Wailea Resort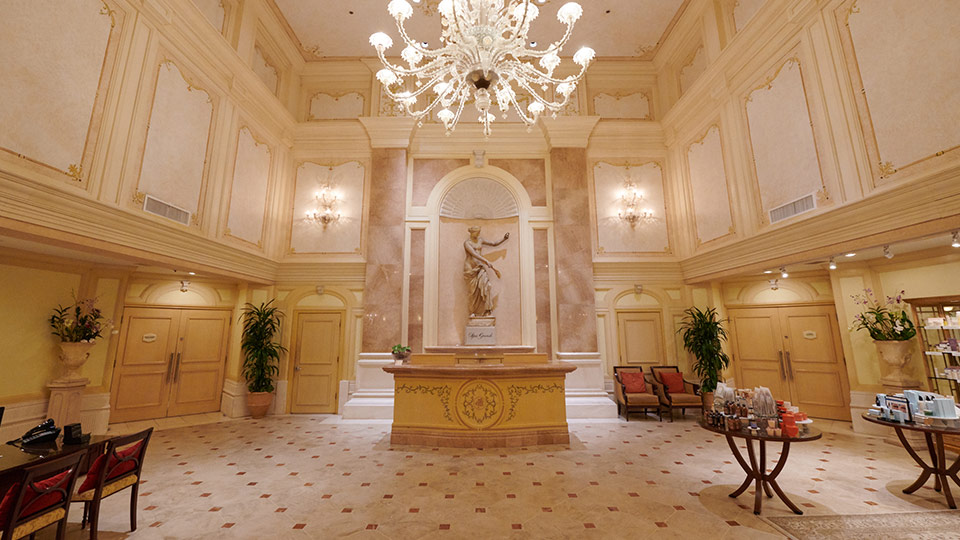 Voted as one of the Top Spas in the United States by Conde Nast Traveler and Travel & Leisure Magazine, Spa Grande at the Grand Wailea Resort in South Maui is perfection! This spectacular Maui spa is the largest of its kind in Hawaii with 40 treatment rooms and over 50,000 square feet. Their spa menu is divine, and their Terme Hydrotherapy Circuit is famous, featuring saunas, waterfalls, a Japanese furo, five specialty baths, a Roman tub, and Swiss jet showers.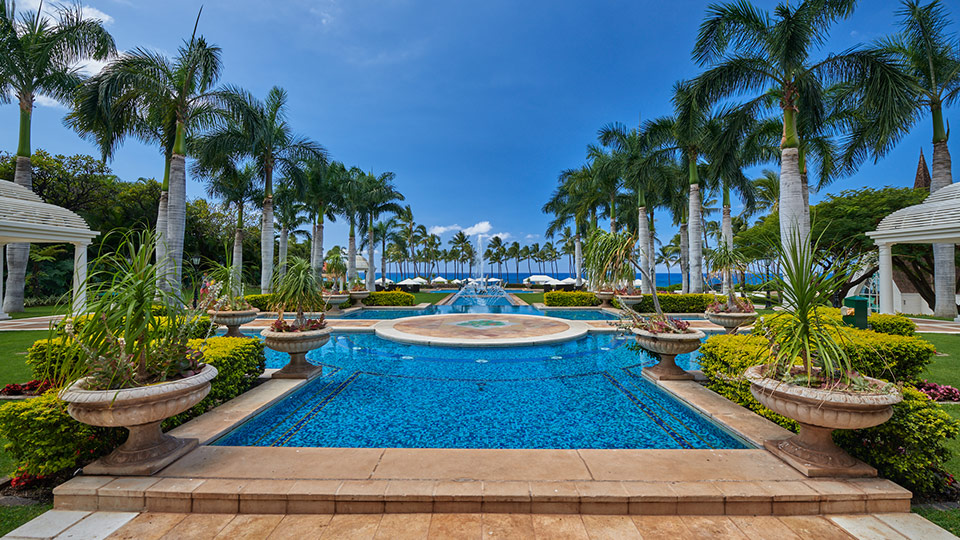 Spa Services provided at Spa Grande include facials and facial enhancements, body therapies and a variety of massages, teens and Keiki spa therapies, and some of the most popular spa packages in Maui. Guests love the Wailele spa package, which includes Terme, a seaweed masque, seashell massage, a deep cleansing facial, a shampoo, and a blow-dry, or a men's haircut. The Spa Grande Treasures package includes Terme, a signature massage, deep cleansing facial, a grand paraffin mani-pedi, and a choice of a shampoo and a blow-dry, or a men's haircut. Spa Grande guests also can customize their spa package which provides a 15% discount on three or more spa treatments experienced in one day.
At the Grand Wailea Resort, guests can also visit the 5,000 square foot Fitness Center stocked with treadmills, stair climbers, impact-free elliptical trainers, private and group classes and cutting-edge strength training equipment.
The Grand Salon is Spa Grande's full-service salon, an ideal place to go on Maui for an array of Maui bridal services, haircuts, styling and color treatments, manicures and pedicures, foot massages and styling classes.
For more information, please visit Spa Grande at the Grand Wailea Resort online.

#6 Revitalize Maui
RevitalizeMaui offers a wide range of services that all lead towards improving health and longevity. Their office provides a variety of wellness options including a series of detox and energy boosting IV Vitamin treatments, injectable neuro-modulators, dermal fillers, and hormone replacement (male & female) protocols to improve energy, vitality, and youth.
The owner of RevitalizeMaui is also the primary doctor. He graduated from the University of Pritzker School of Medicine in 1997, and after three years of post-graduate surgical training, he completed a four-year residency in anesthesia. He specialized in pain procedure and regional nerve blocks and did clinical research in the department of plastic and reconstructive surgery focusing on wound healing and skin regeneration. Without a doubt, 'Dr. O' has not only the education but an in-depth professional experience to help clientele reach their wellness goals
Whether you are a Maui resident or a visitor, RevitalizeMaui is a Maui day spa that's #1 focus is on the optimal health needs of their clientele. Dr. Okwuje's services offer a wide range of benefits that will improve both mental and physical attributes of wellness.
Services at RevitalizeMaui:
IV Nutrient Therapy (Vitamins & Hydration)
B12 & Vitamin Injections
Hormone Replacement for Women & Men
Botox Cosmetics & Dermal Fillers
Weight Loss Services
For more information please visit RevitalizeMaui.
#7 Willow Stream Spa
The Willow Stream Spa is located at the Fairmont Kea Lani Resort in Wailea. This newly built 9,000 square foot Maui spa offers a full menu of authentic spa treatments for all guests to enjoy. Some of the most noteworthy attributes of this Hawaii spa are the showers inspired by Maui's rainfall, an energizing hot lava stone foot bed, a nail and make-up bar, and an ultra-lavish palolo mud bar.
Willow Stream Spa's menu has a really unique spa system categorized under Relieve, Restore and Results headings. Relieve treatments focus on de-stressing and relaxation, Restore treatments focus on rebalancing, and Results treatments are more in depth treatments that focus on anti-aging, cleansing and detoxification.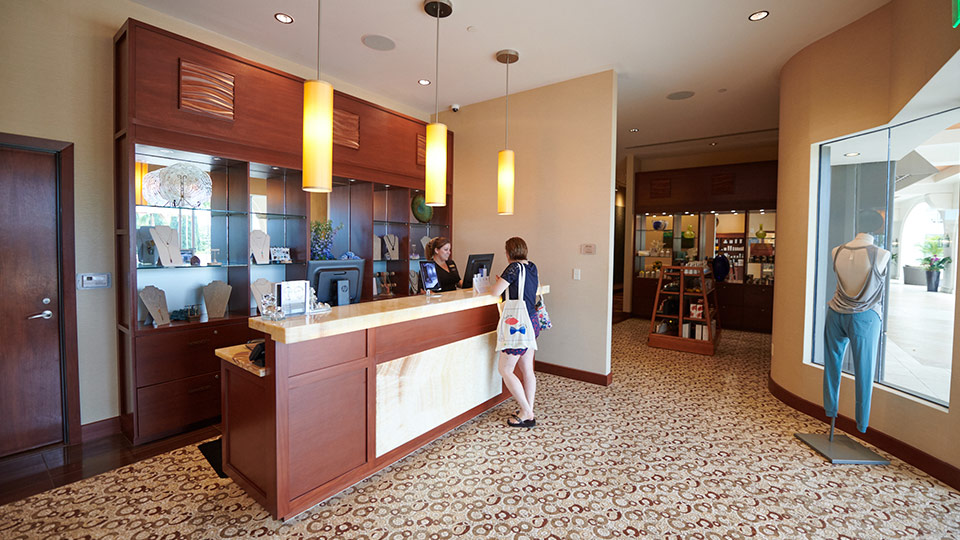 Popular treatments at the Willow Stream Spa on Maui include restorative wraps which focus on improving body functions (sleep, circulation, metabolism and muscle movement), a 120-minute Natural Hawaiian Journey (Huaka'i Ku-Pono Hawai'i), and the Hawaiian Stone Massage, where guests have a well-deserved chance to release deep-rooted tension from everyday stresses through the use of hot stones, warm massage oil, and aromatherapy.
For more information, please visit Willow Stream Spa at the Fairmont Kea Lani Resort online.

#8 Heavenly Spa
The Heavenly Spa is located at the Westin Maui Resort in Ka'anapali. This Westin Maui spa most definitely lives up to Starwood expectations; perhaps, even more, lovely with their twist on Hawaiian healing and their signature spa product line, Hualani.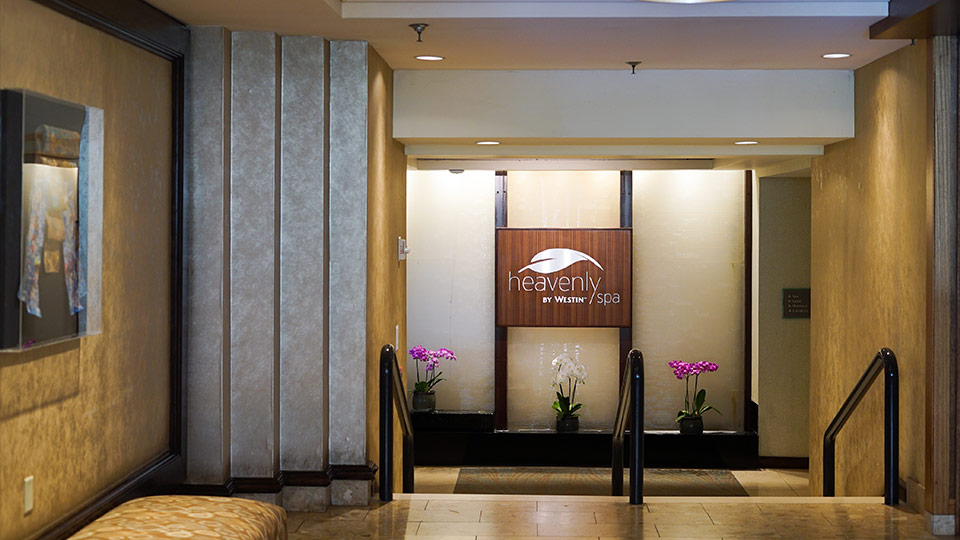 The Heavenly Spa features a full-service salon, 16 treatment rooms including three facial rooms, eight massage rooms, three couples rooms, one hydrotherapy room, and a Vichy shower renewal room. The relaxation room is gorgeous with sprawling Pacific Ocean views, and the men's and women's locker rooms are each equipped with whirlpool spas, steam rooms, and saunas. By booking any spa service, guests receive complimentary access to all spa facilities.*
Popular spa treatments at this West Maui spa include the massages with natural aromatherapy oils and customized massage techniques based upon each guests' needs, the Pamper Me In Paradise body treatment where honey and coconut milk are combined to firm skin and release toxins, and the Triple Action Anti-Aging Facial, a facial treatment that diminishes fine lines, delays collagen depletion, and stimulates cellular regeneration. This treatment also includes a very relaxing scalp, neck and shoulder massage.
For more information, please visit Heavenly Spa at the Westin Maui Resort online.

#9 Spa at Black Rock
The Spa at Black Rock is not only one of the most popular spas on Maui due to its gorgeous location, but also due to their uber-luxurious spa services. With numerous awards and TripAdvisor Certificates of Excellence, this Maui spa has been included in major media publications including Conde Nast's Traveler Readers Top 15 Hawaiian Resort Spa 2013-2014 article, and Best West Maui Spa from 2011-2013 in the Maui News Readers Polls.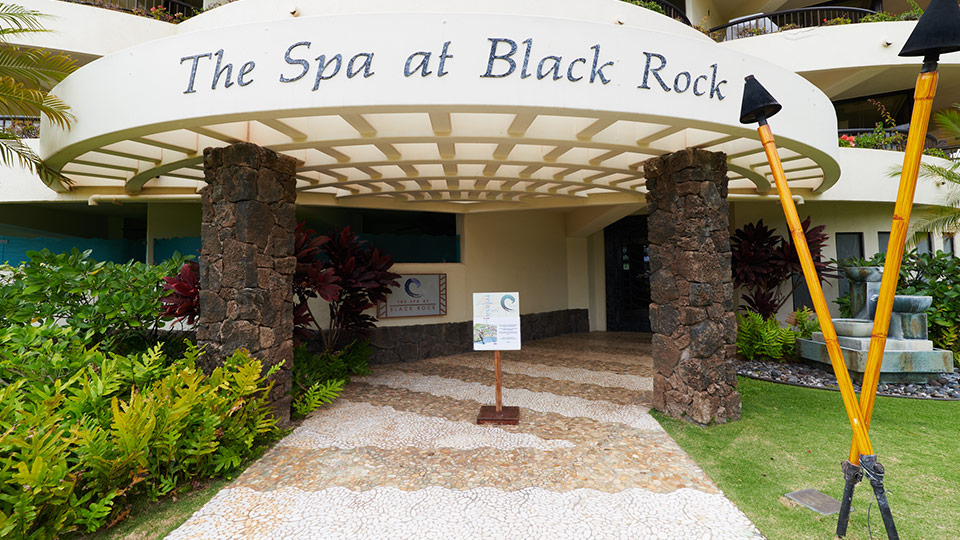 Popular massage treatments at the Spa at Black Rock include the Deluxe 'Eleu Arnica Therapeutic Massage, the Hapai Prenatal Massage, and the Ho'o Malie O Ke Kai oceanfront massage where spa guests have a choice of a Signature, Hawaiian Lomi Lomi or the 'Eleu Arnica Therapeutic Massage.
The 50-minute Black Lava Body Scrub is an excellent body treatment choice with a warm body scrub that uses 'Made on Maui' product line Queen Bee's detoxifying and exfoliating salt scrub, and a lovely honey body cream finishing treatment. It is truly inspiring and refreshing.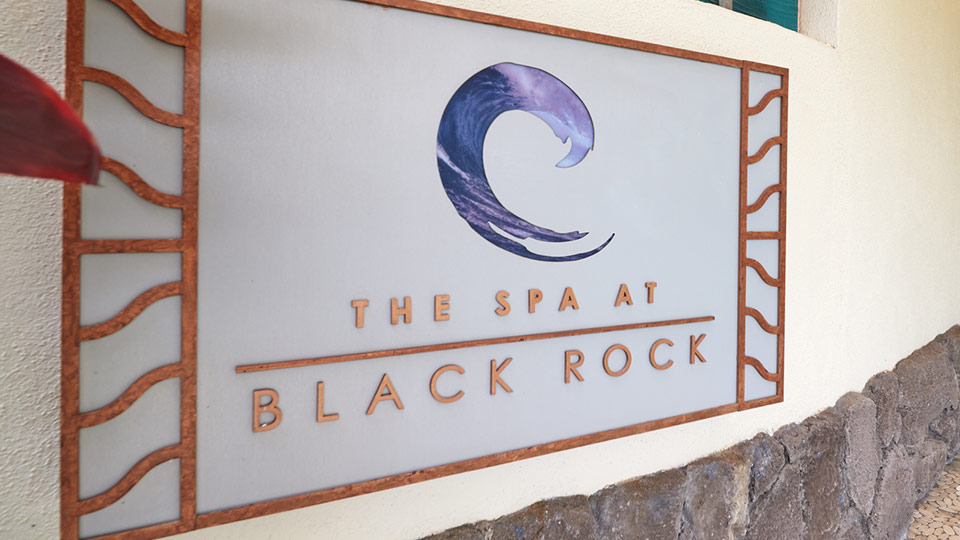 For more information, please visit The Spa at Black Rock online.

#10 Marilyn Monroe Spa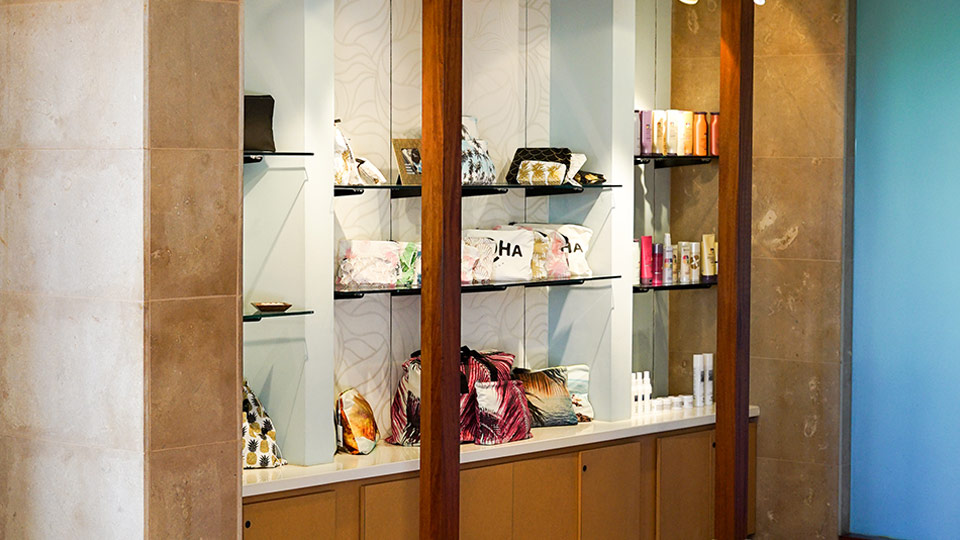 Hawaii's Marilyn Monroe Spa is located at the Hyatt Regency Maui Resort in Ka'anapali. Inspired by the timeless beauty and iconic glamour, this Maui spa is oh so fabulous.
Signature Marilyn Monroe Spa Products are used throughout all spa treatments, and guests will surely love the Glamour Room for makeup application, hairstyling, manicures, and pedicures.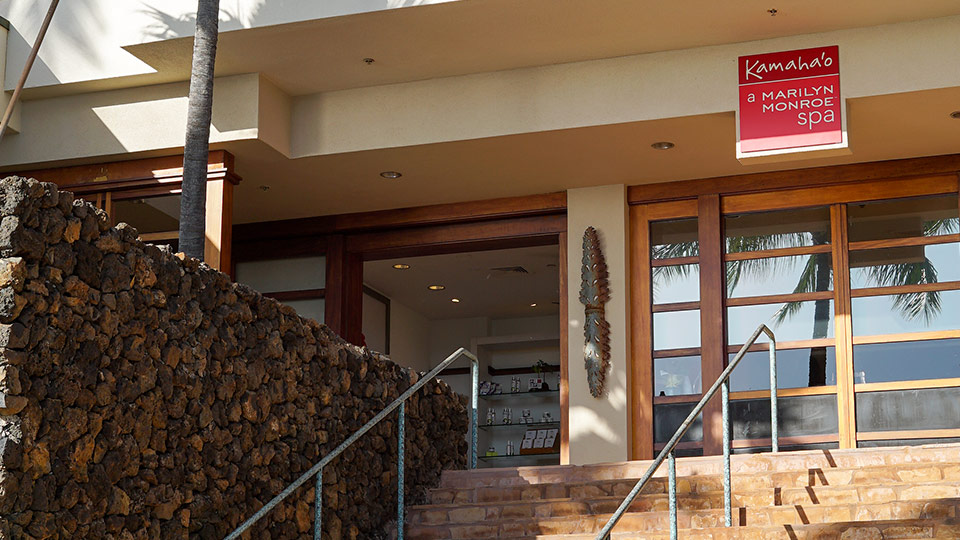 This Maui spa offers an array of massage, body treatments, facials, enhancements and waxing services for men and women. Popular treatments include Marilyn's Signature Massage, the Gemstone Massage, Couples Fassage (foot massage), the Vintage Rose Oil Bath, the Awapuhi Body Wrap, and the Golden Glow Facial. The Marilyn Monroe Spa on Maui is a great place to go and get pampered for weddings and events, celebrate birthday parties, and a fun and romantic couples spa day.
For more information, please visit Marilyn Monroe Spa at the Hyatt Regency Resort online.

BONUS!
For those of you looking to have a massage in your own Maui condo or hotel room, Sam and his crew of highly skilled masseuses at Maui's Best Massage will come to you. (808) 426-7418
Mahalo Nui Loa for reading Pride of Maui's Top 10 Spas on Maui article! As usual, we love to provide our readers with all of the best things to do on Maui. What is your favorite spa treatment to get on vacation? Have you been to any of these fabulous Maui spas? Please comment below, share this article with your family and friends, and have a beautiful and relaxing day!
Written By Alexandra Mitchell
Alexandra is a marketing professional with a passion for writing about travel to the Hawaiian Islands, vacation rentals, and luxury real estate. She exposes readers to glimpses of 'Old Hawaii,' new destinations to explore, local events, and all the best things to do on Maui.